Deep Cleaning the Carriages
Winter is a great time to give our carriages a really special clean and I found Hazel and Ollie, working hard today at Harbour Station.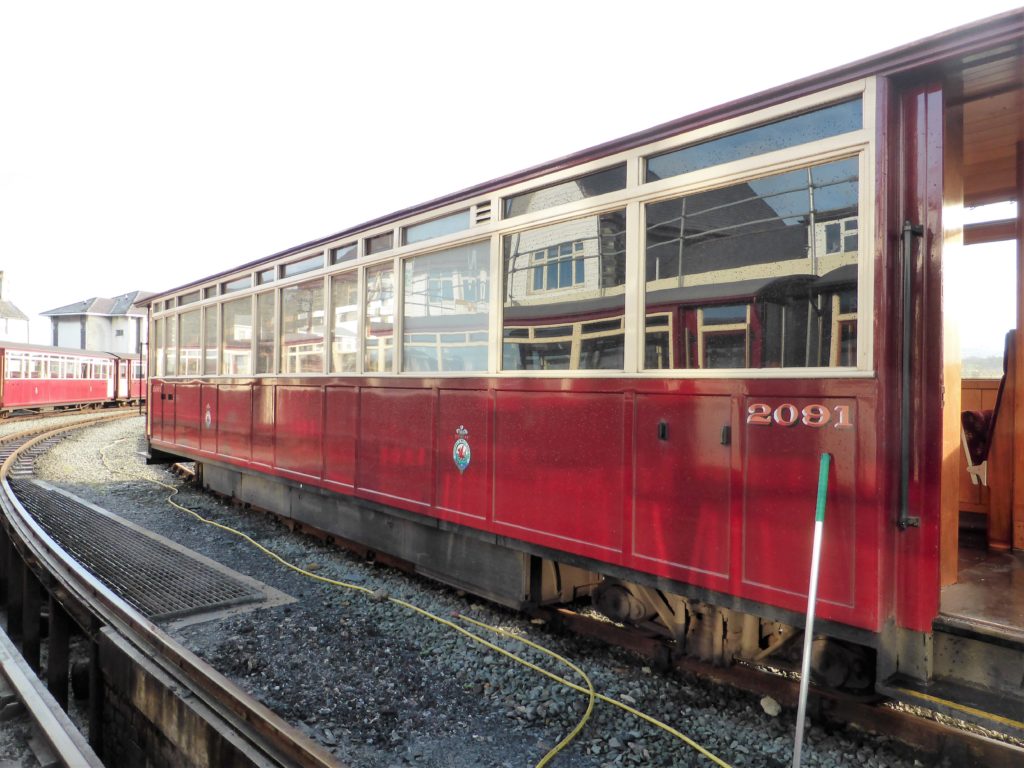 Today it is the turn of 2091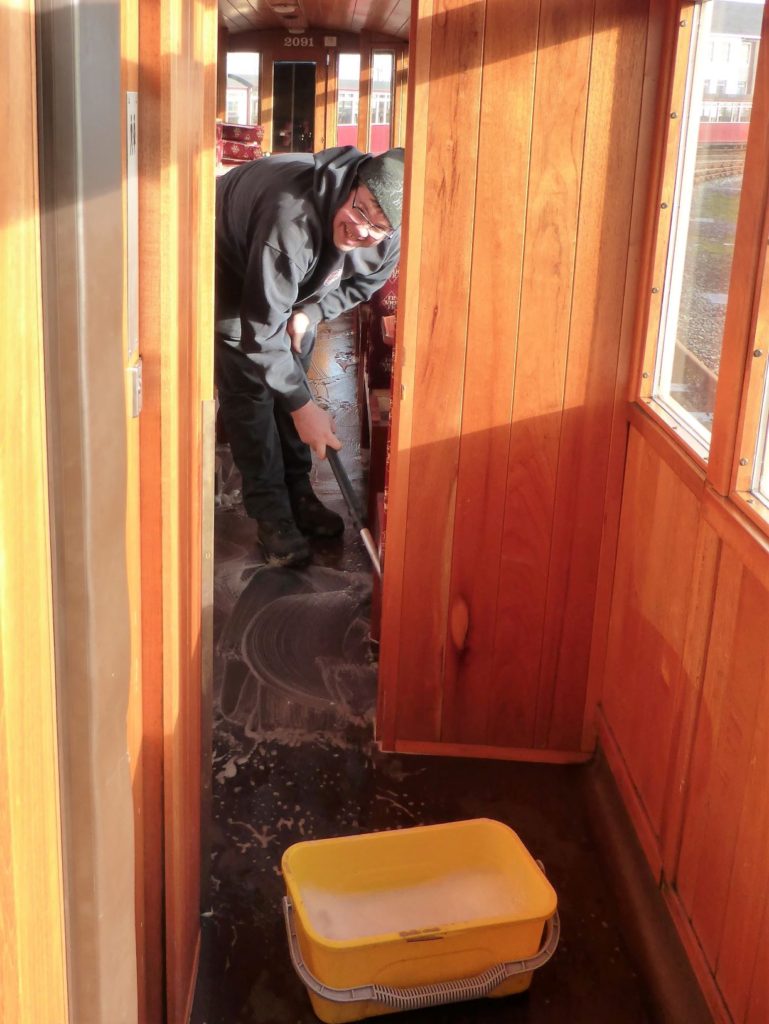 The floors are given a good scrub. All the seats are lifted and receive a good clean down and are being checked for chewing gum etc.!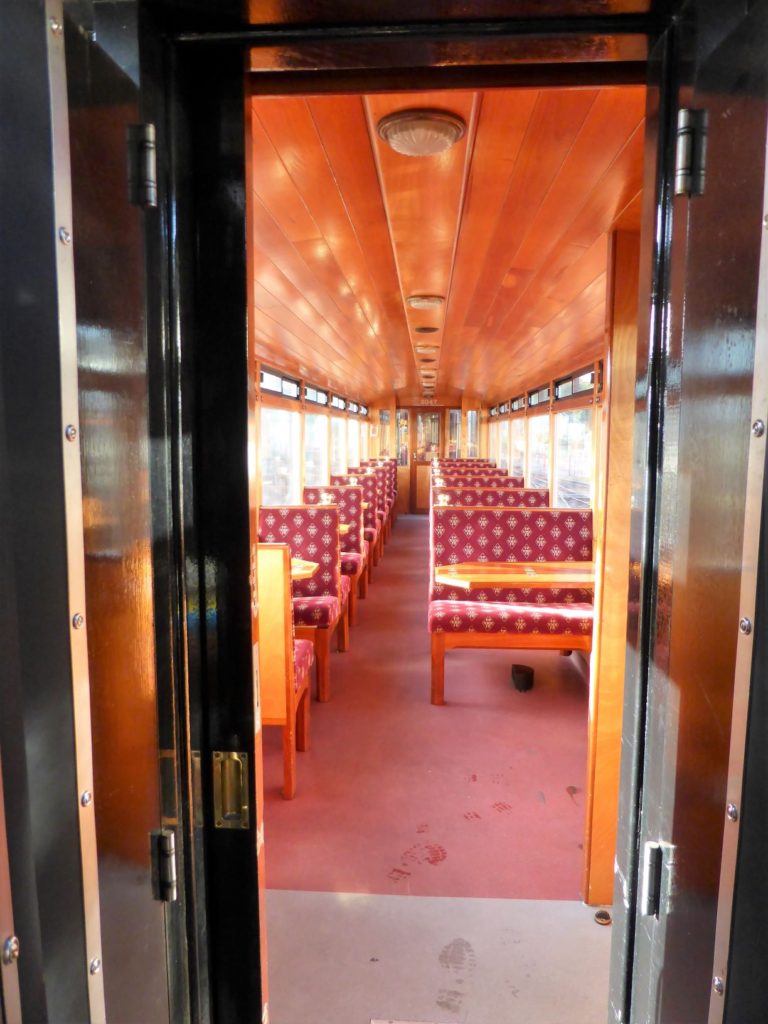 You can see how good a job is being done ready for the new season. Volunteers would be really appreciated so if this is the kind of work you would like to do, please contact Hazel Prent on hprent@ffwhr.com