This time, the star is Glenn Williams of the carriage works!
Glenn Williams won the award in the Wagon category at the award ceremony in Birmingham on the 9th February 2019. This was for his re-creation of the sentry box brake van which, as you may know, was completed using only historic photographs. No plans exist in the archives.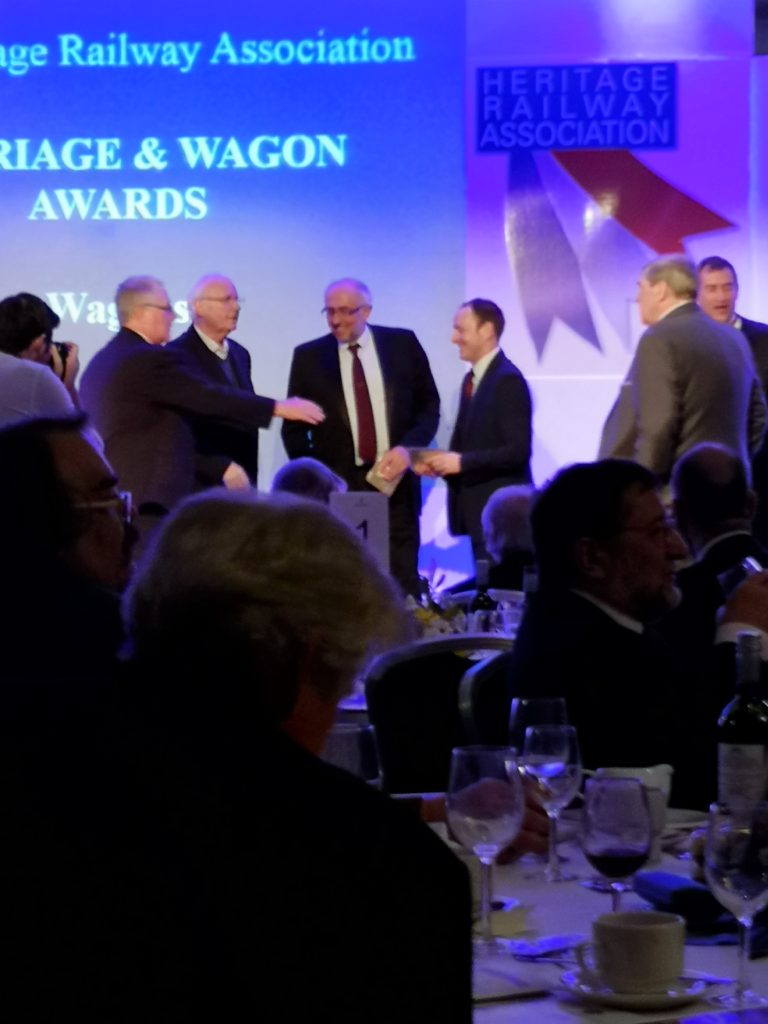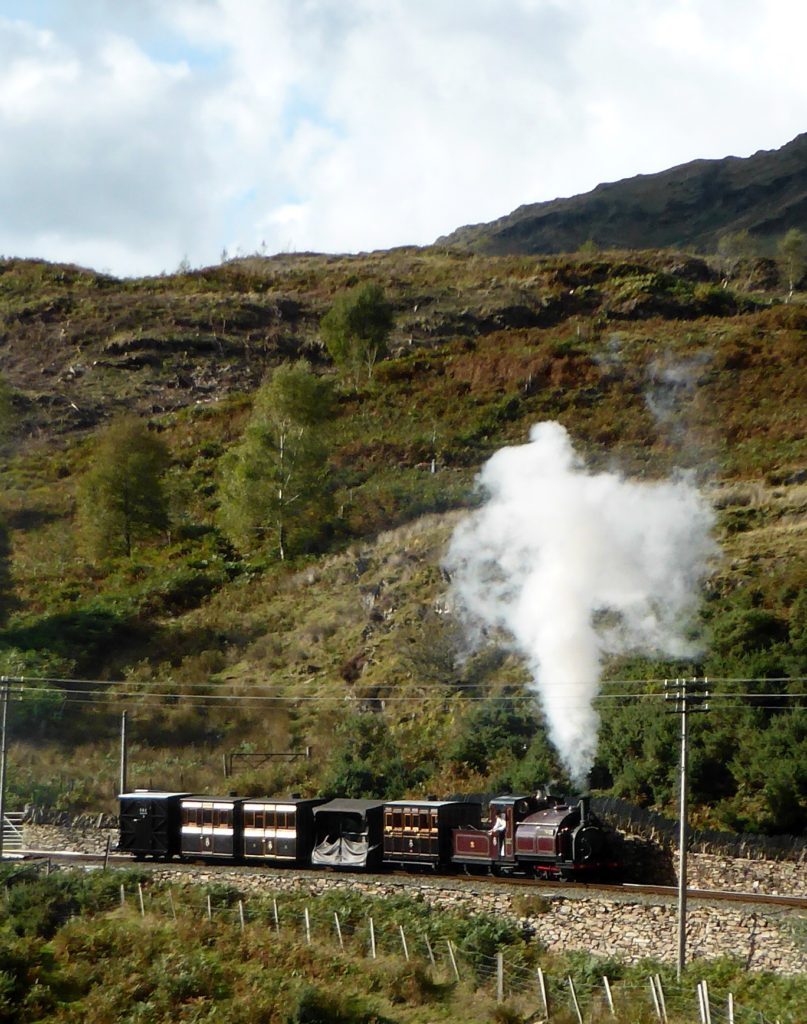 The photograph shows the sentry Box in a heritage set, being hauled by Palmerston on its test run in October 2014.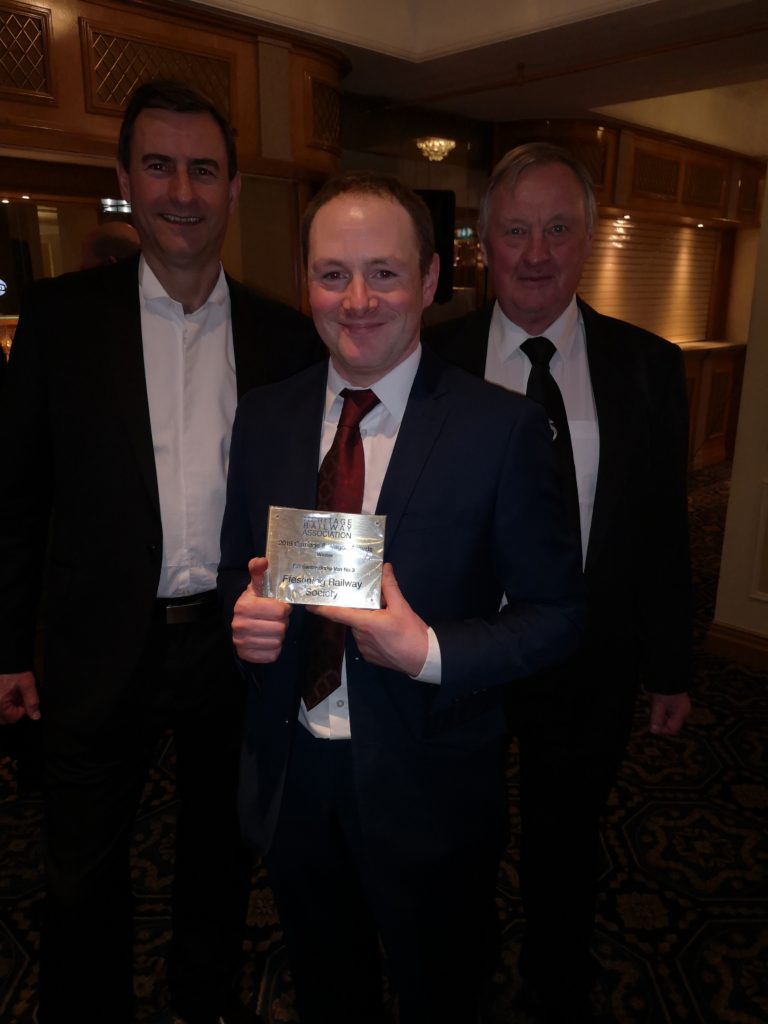 Norman Bond was also present representing the support team. The van was built in 2014 during the time Norman was Carriage Works Manager. The award was presented by Pete Waterman.