Darth Vader in the Workshops?
Actually it is our trusty painter Harvey, making sure the fumes from the varnish keep out of his sinuses…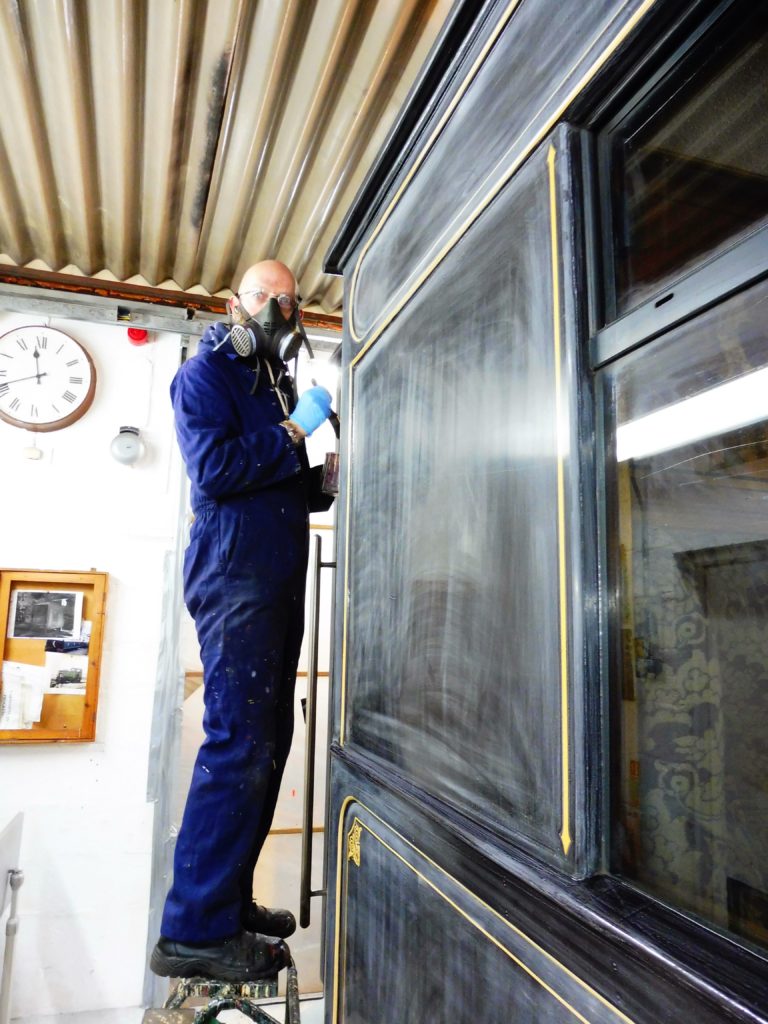 Harvey and Michael are putting the final coats of varnish onto Glaslyn. No wonder Glenn and the team went up the Welsh Highland track looking for potential bushes and branches that could scratch the new paint work!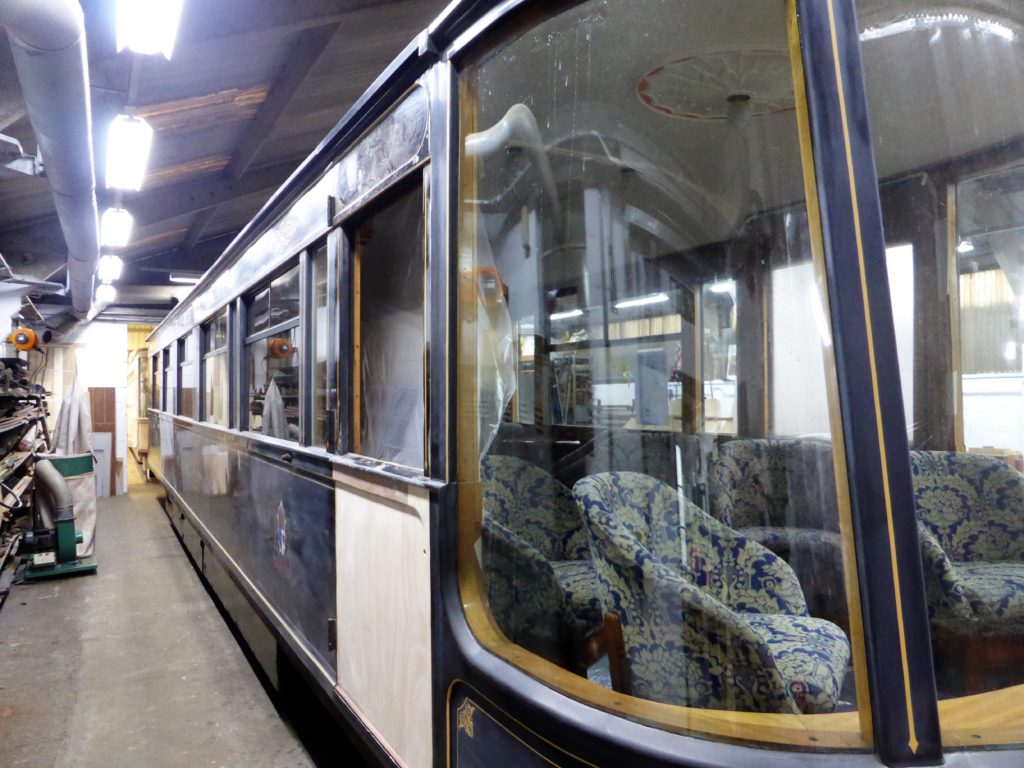 The inside has also had restoration work carried out on the ceiling and front doors, with new carpets, so that our passengers can enjoy the Pullman Experience throughout the new season.