Drains Gang Report by Iain Harris
I wish all reports I read could be as humerous, yet factual in content – this made me laugh!
Dear Ladies and Gentlemen.
Firstly, as ever, may I extend sincere thanks to everyone (The magnificent seven!) who joined the Drains session yesterday and then worked so diligently.
For those not present the weather was remarkably good which always assists.
I had planned to find or build one chamber near Lloc Meurig as my notes indicated there was a missing chamber.
An initial search suggested I had lost the plot completely and no chamber was missing but (to my relief) in the end we eventually found not one but three buried chambers south of Lotties.
Two chambers were slightly increased in height to avoid any further "losses" but at least we avoided the need to build from scratch.
All drains were in the meantime rodded so concluding a very useful mornings work.
(We have found we need to carry out further work near Lotties which no doubt we can resolve later in the year.)
For the afternoon we then installed a new cast iron cover adjacent to Benar Road bridge at Blaenau and carried out an extensive litter pick from the bridge down to Glan-y Pwll crossing.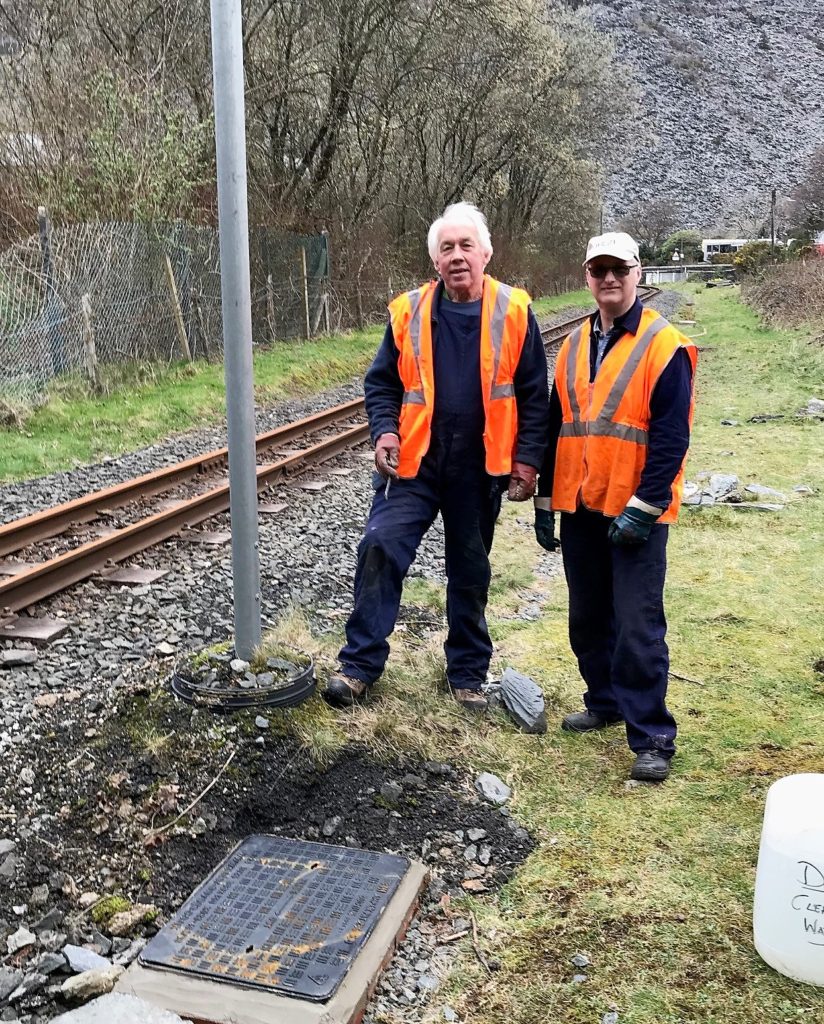 The drains through Penrhyn Station were rodded from the level crossing but a cross drain was found blocked and damaged.
Some nifty improvisation has resolved this for now, but we need to return in due course to effect a permanent fix.
A chamber south of the station was found to be damaged so the brickwork was been repaired along with a repair to a lid.
I would like to return in April to Penrhyn to investigate linking the drain to the crossing gully and then rod south from Penrhyn to Minffordd. I will be in touch in due course.
In the meantime thank you once again to everyone who freely gave their time on Sunday and I hope to meet up again in April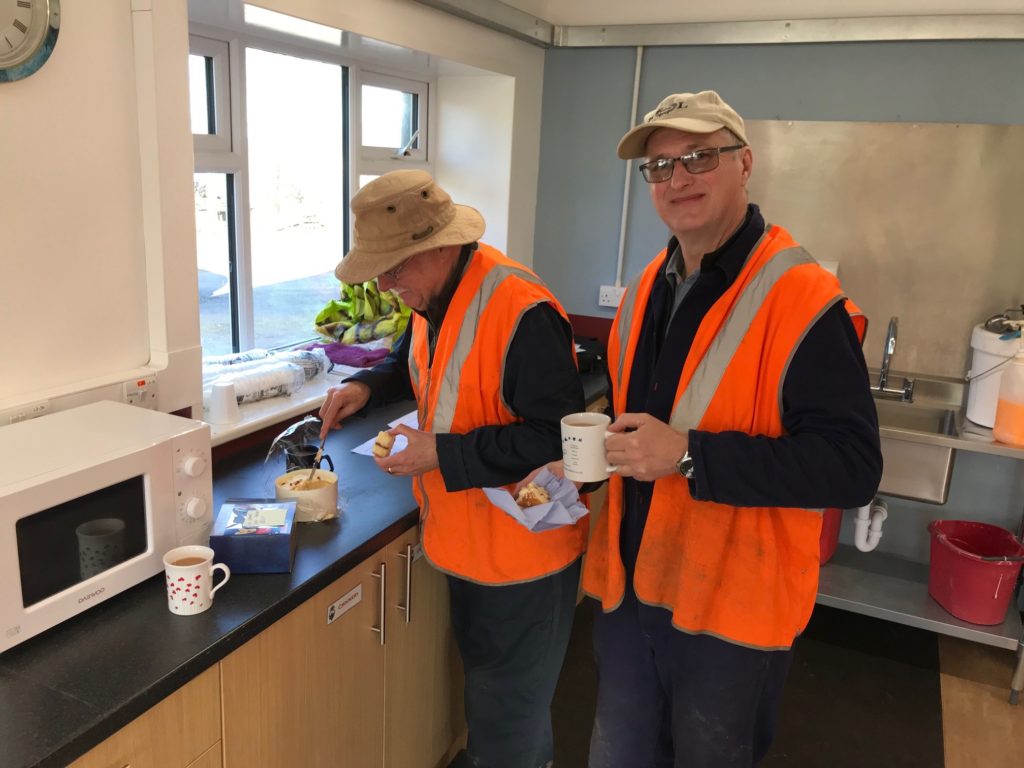 Dates below for the next sessions as usual.
14 April 2019 (Snowdonian runs )
19 May 2019
16 June 2019
14 July 2019
11 August 2019