When the GM gets out on the Track
Kaz wrote on Facebook: Looks like you have had the privilege of working alongside our three fantastic Heritage Training Programme, Track Engineering trainees too!
The Infrastructure Department has developed three amazingly adaptable team players in only 7 months. Willing to work on track renewal, S&T cabling and alongside the line side team. If this isn't evidence of how effective our training programme has been, what more do we need to illustrate the legacy this training is creating. Well done to all involved!? Paul replied: Indeed I did and they just pitched in and got on with it. Very good.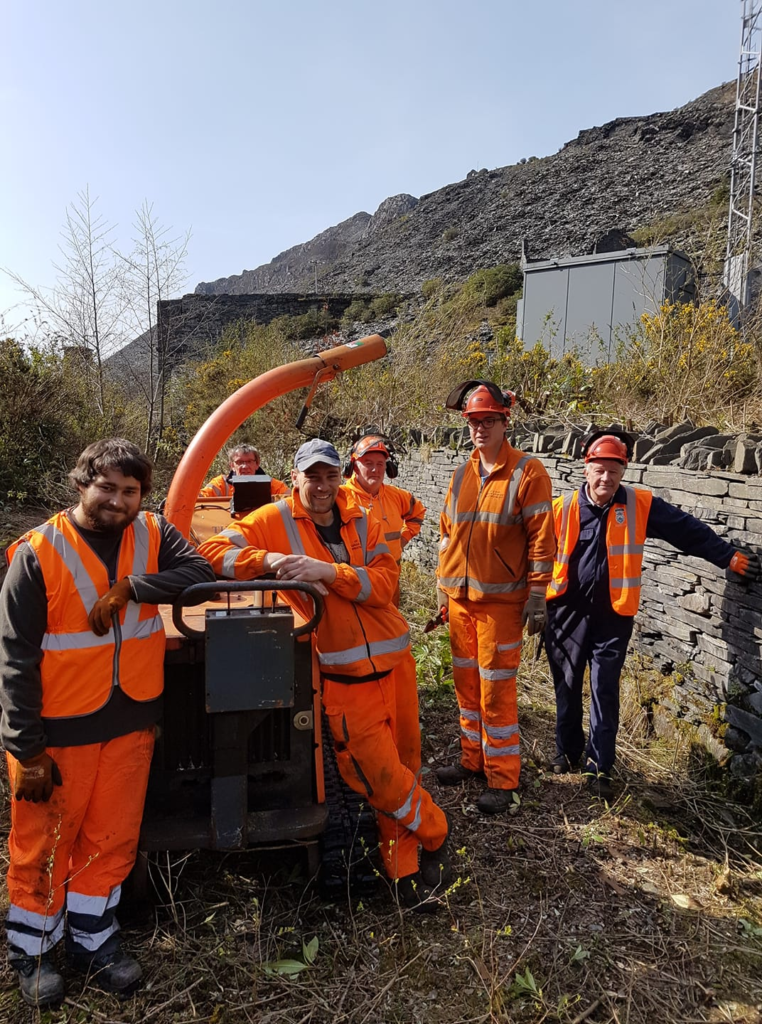 Dan cleared up the mystery of where this is :The section they are working on is the FR Dinas branch leading to the foot of the Llechwedd exit incline. You can see the remains of the Glan-y-don bridge in the background. will there be a connection any time in the future – only time will tell.