105-Year Old Enjoys a Ride on the Ffestiniog Railway.
Email from her son Fred, via Julie at Boston Lodge: Mum was over the moon and we all had a great time and enjoyed our high tea on the train.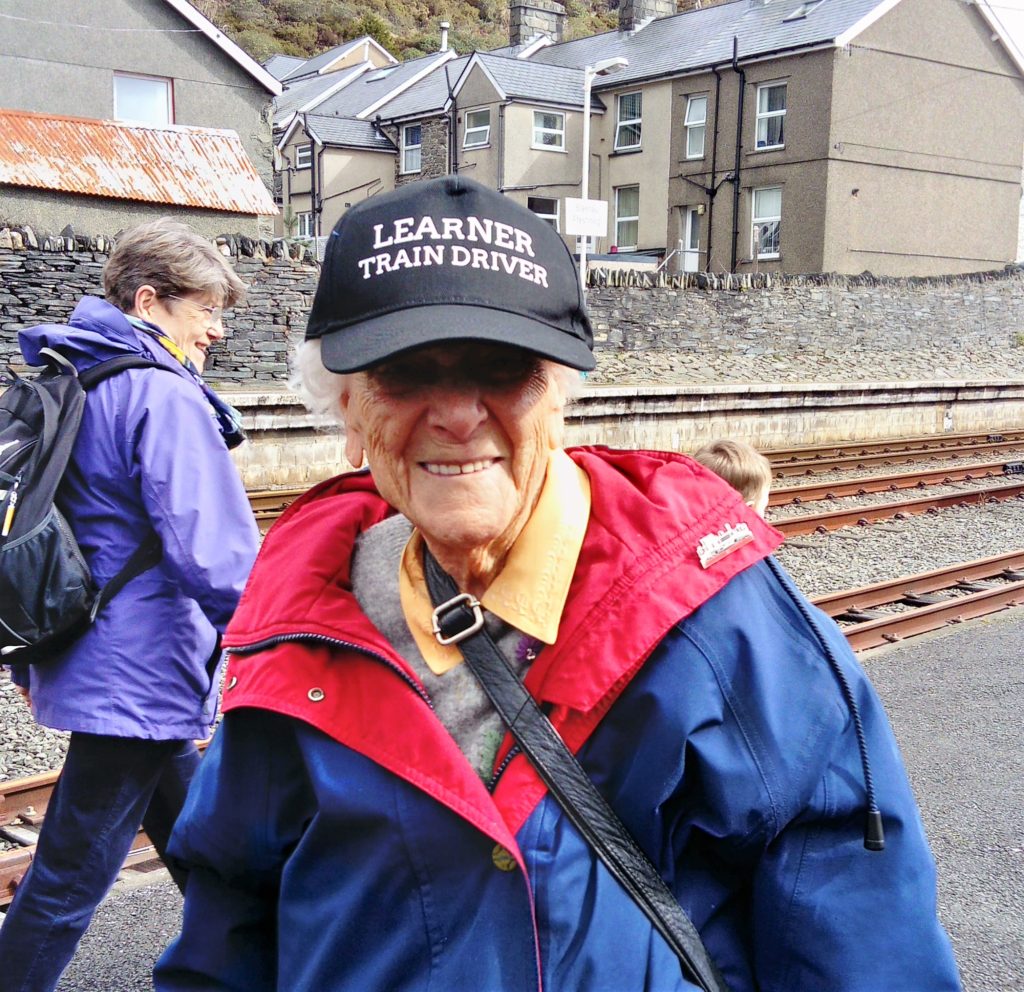 Mum managed to reach the hooter and this will be a talking point for a long time.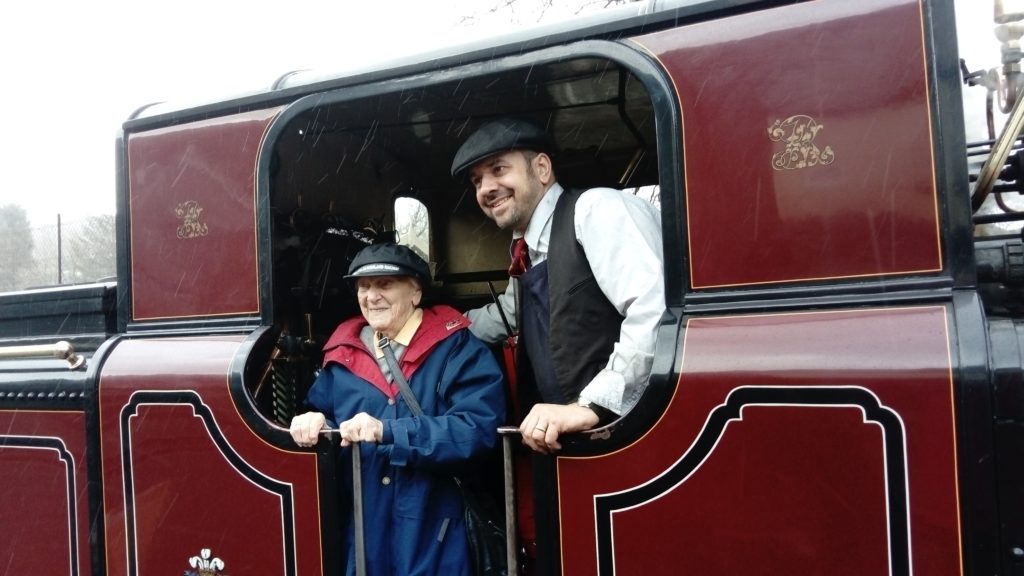 She is to take in a show on Thursday and then 2 parties one on Sat and one on Sun
We will need a break after its all over
Please feel free to use the attached photos in any publication in the local media if you wish
I think you all do a fantastic job and have given a small token (Cheque £50) towards the work you do and it was in a gift aid envelope.
The staff where all great Please convey our thanks to them.
All the best
Fred