Network Rail News – Part 1
Last week we named Carriage150, Gwynedd and it was Network Rails turn on Friday, 12th April, to have a naming ceremony.
Typically, we don't do things by half and our railway was ready to impress the Dignitaries at Minffordd.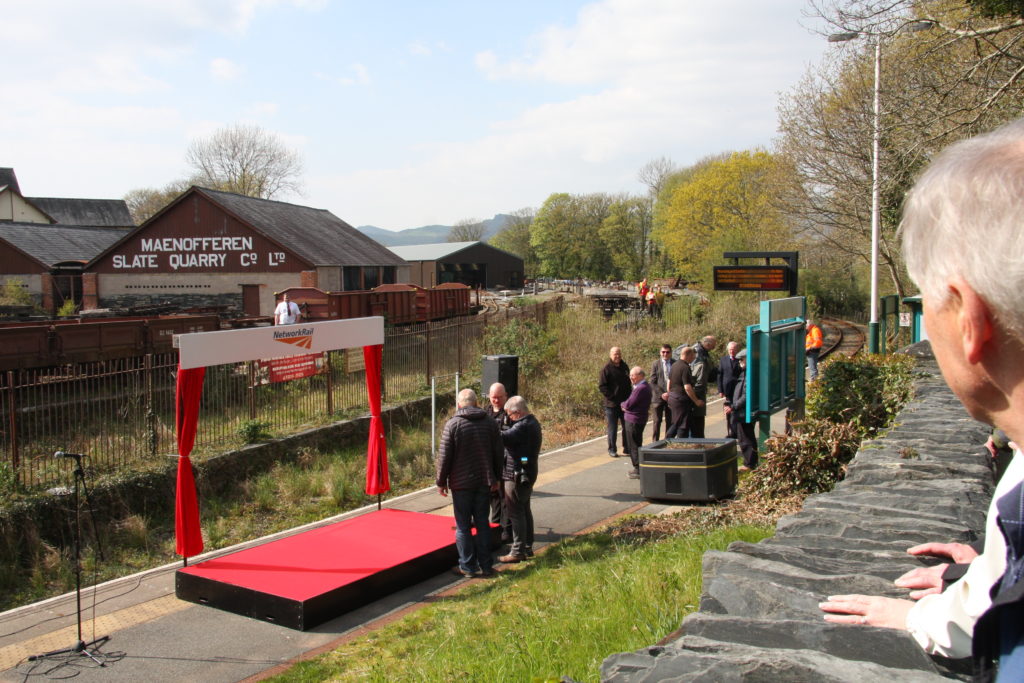 The scene was set, the photographers, staff and visitors were ready and waiting.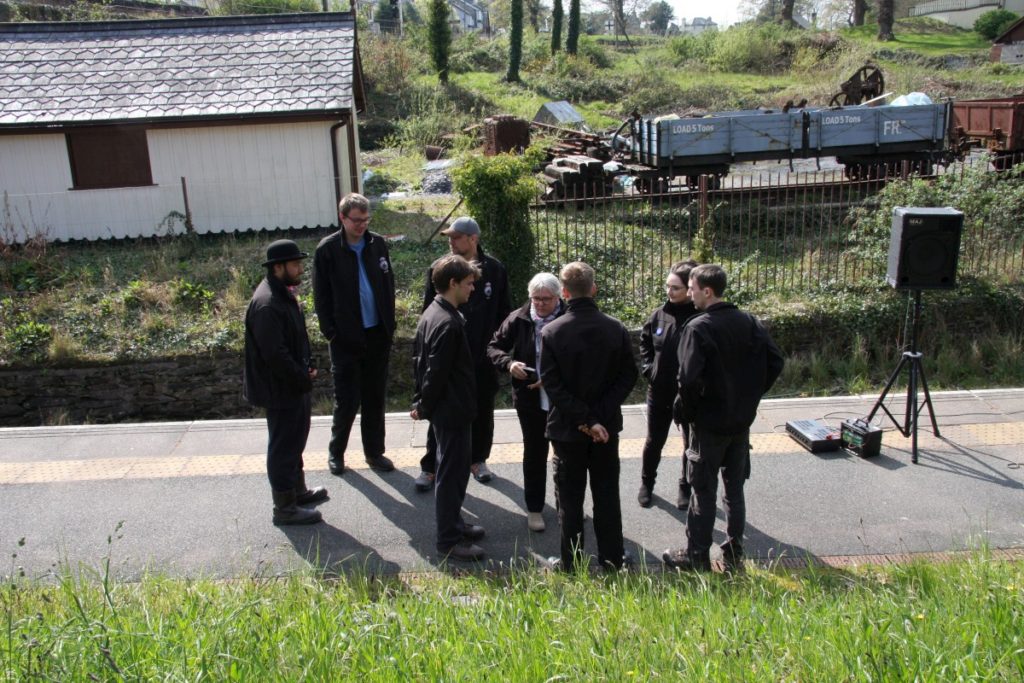 The HLF Students arrived and Kaz Spring was giving them the low down of what would be happening.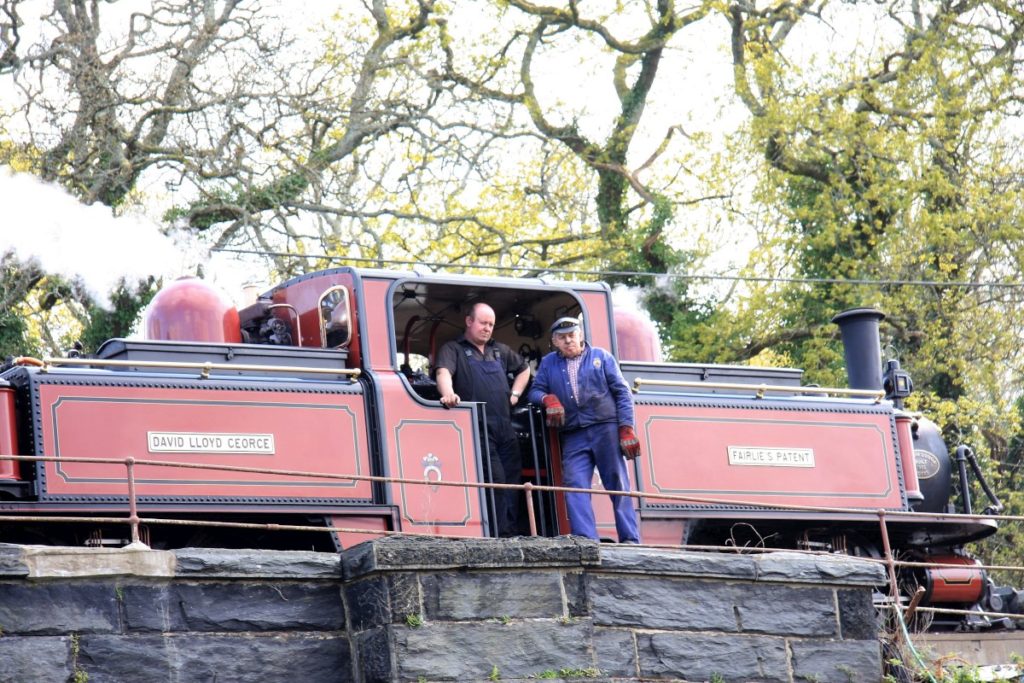 It was fitting to see the crew with David Lloyd George watching over the proceedings from the bridge.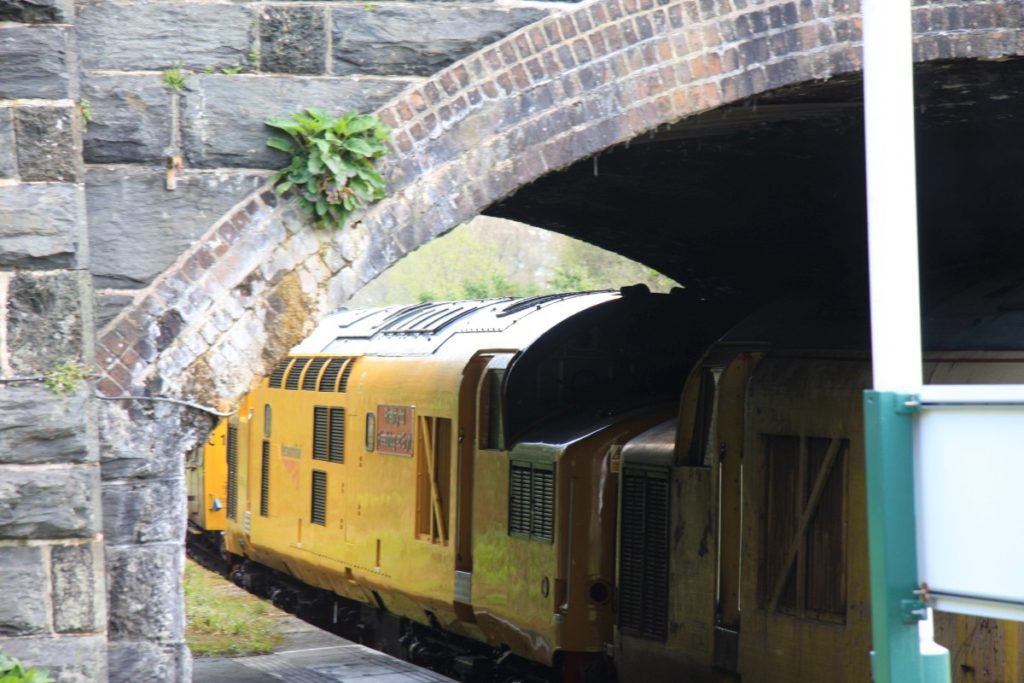 Not surprisingly, I couldn't resist saying they should have asked me to come and paint it – only to realize, it was the engine behind getting the name….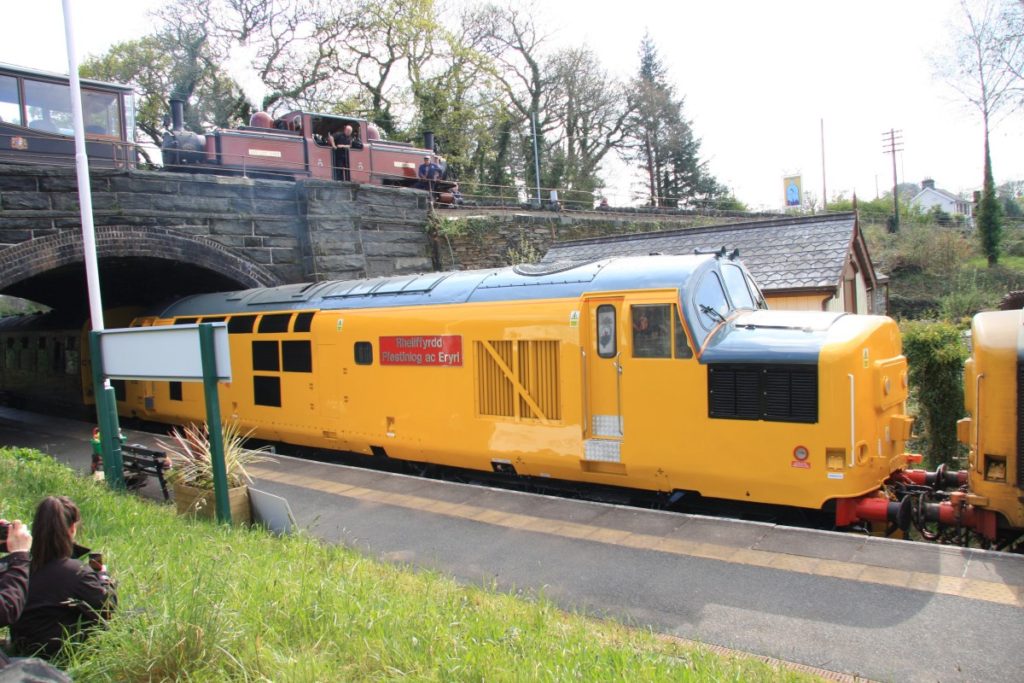 If they had asked, we could have loaned them our curtains that we used for Gwynedd thus keeping everyone in suspense until Sir Peter was in position….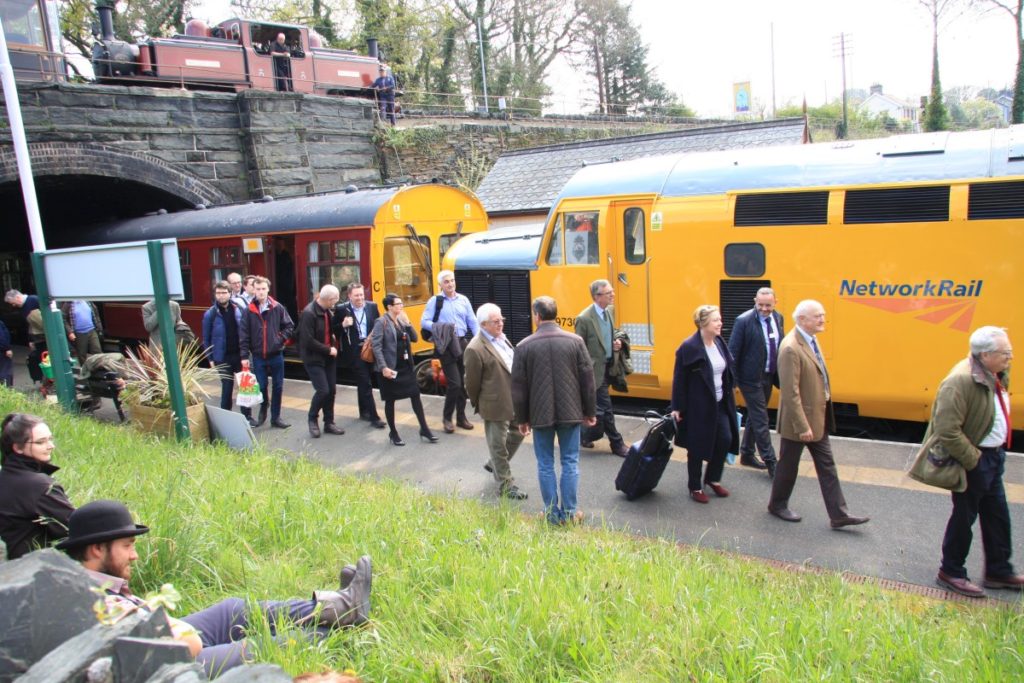 Paul Lewin, our General Manager was on the platform to greet all the visitors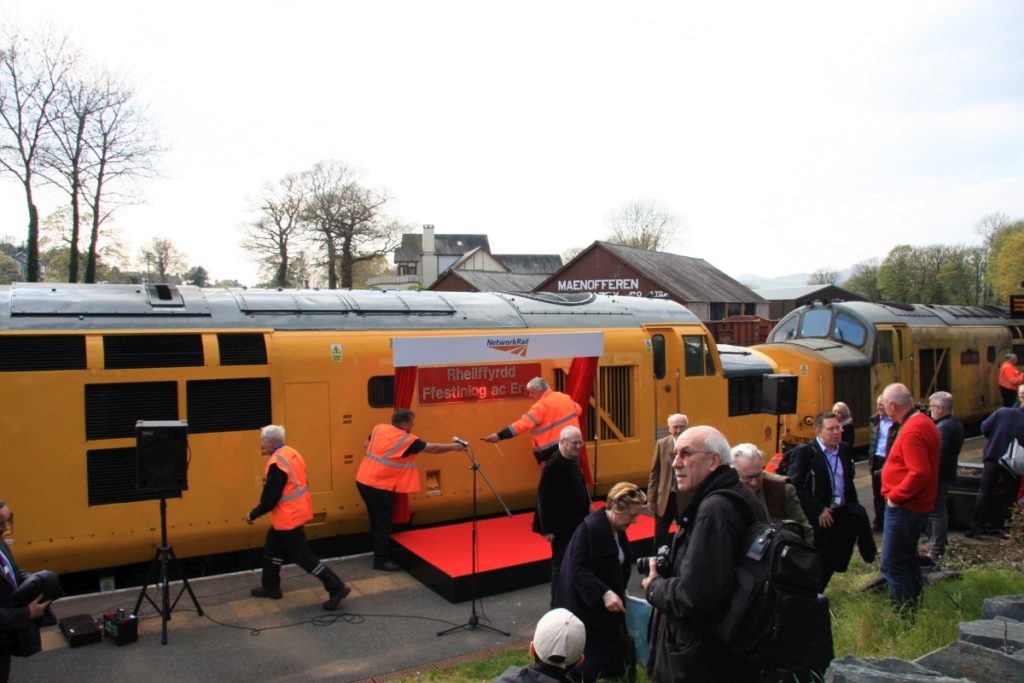 Orange jacketed people quickly moved the stand and closed the curtains ready for the official naming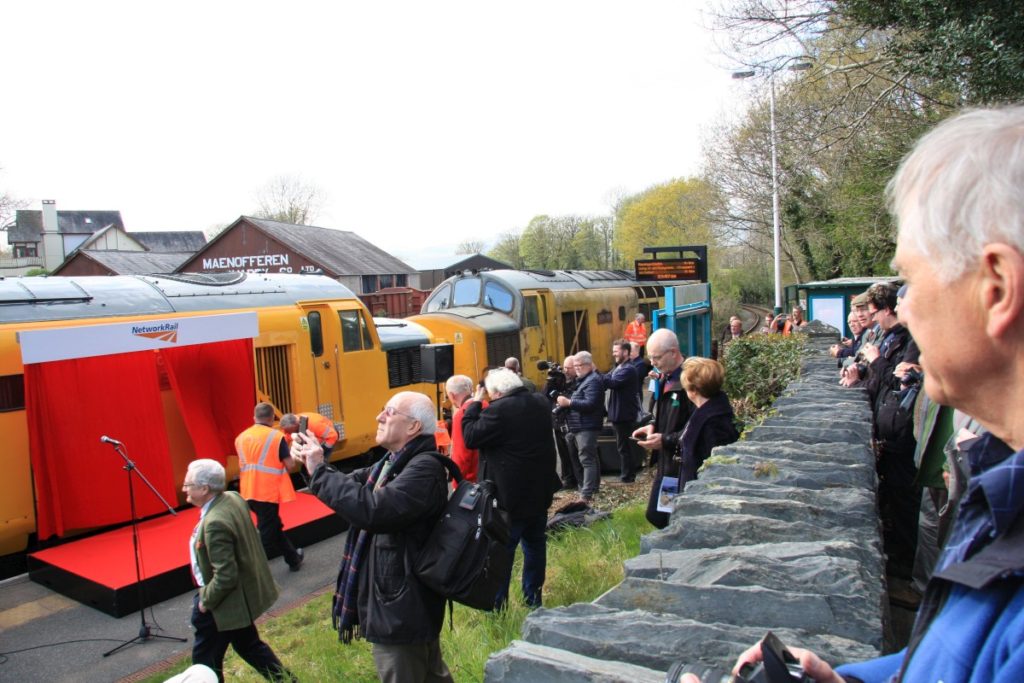 Plans to keep non-essential people from the front, of everyone who sensibly stood behind the wall, failed so clear shots were nigh on impossible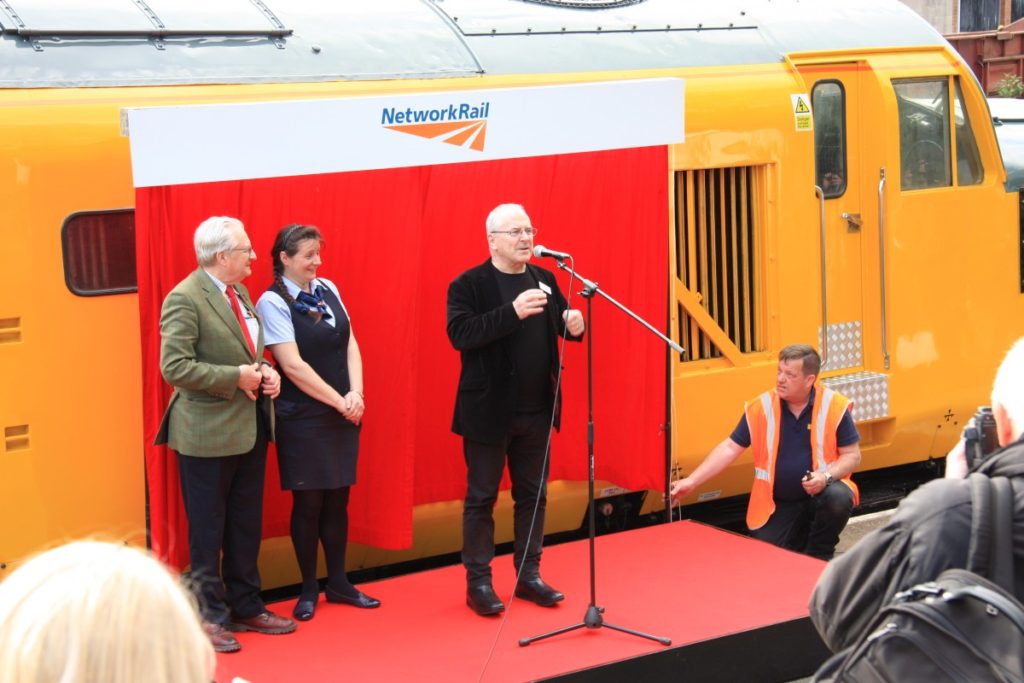 Here we see Sir Peter Hendy giving the welcoming speech. A bit of background thanks to Wikipedia: Sir Peter Hendy was appointed Commander of the Order of the British Empire (CBE) in the 2006 New Year Honours for his work in keeping public transport in London running during the 7 July 2005 London bombings. He was knighted for services to transport and the community in the 2013 New Year Honours.[3][4] Hendy was given an Award of Doctor of Science honoris causa by City University London in 2010. He is a great friend of the Ffestiniog and Wlesh Highland Railway so it was an honour and great pleasure to see him here today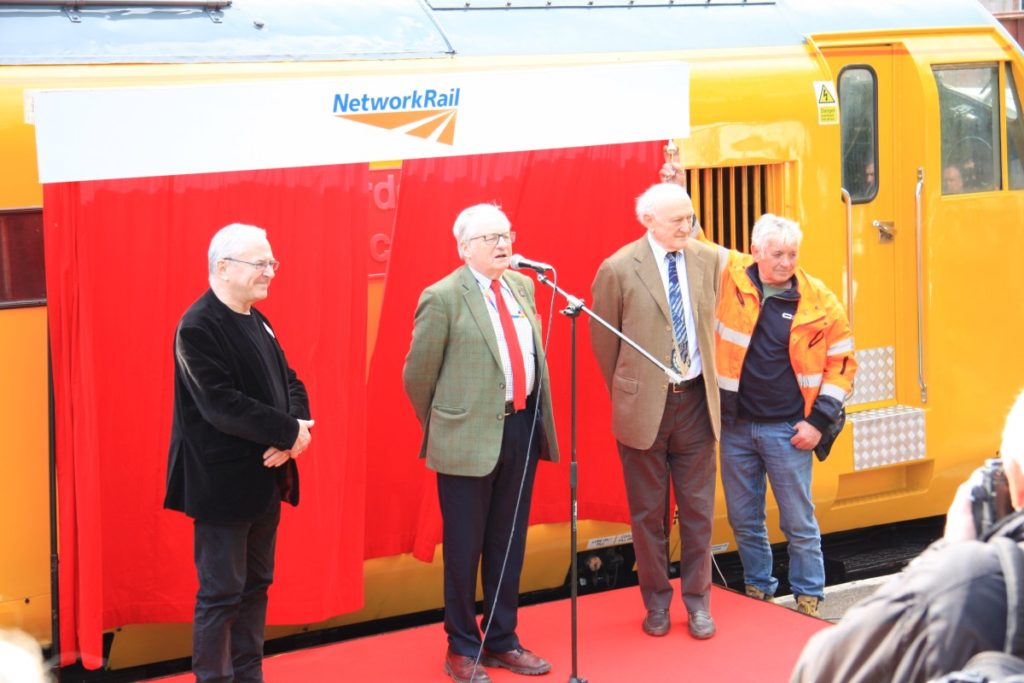 After more speeches from Lord Dafydd Ellis Thomas and Dr John Prideaux.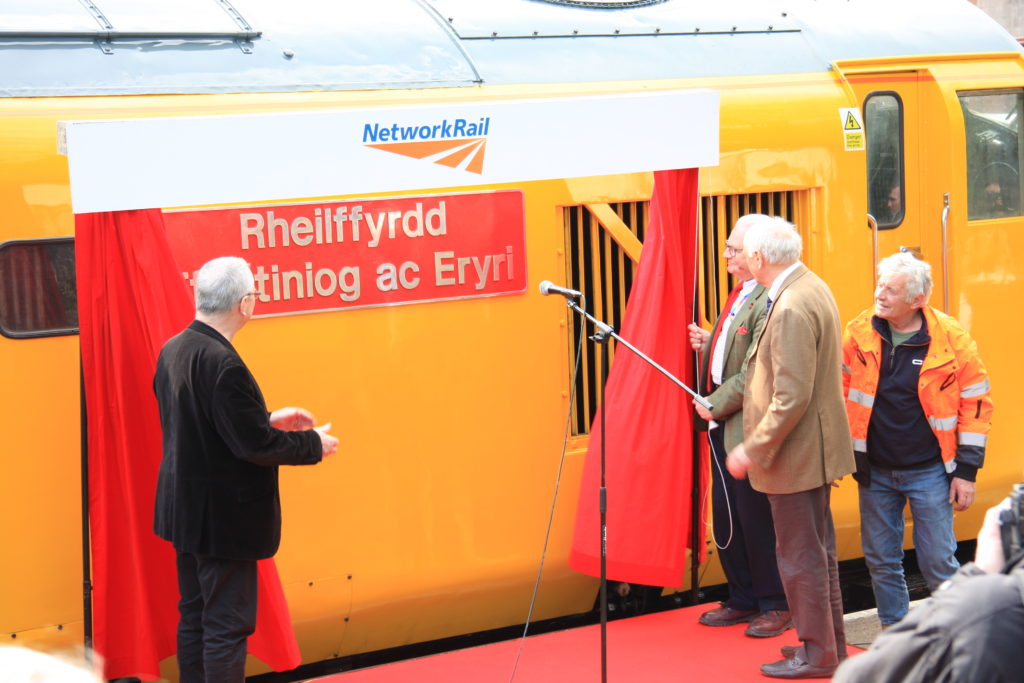 The curtains were opened! The nameplate is a wonderful sight to see and it will advertise us as it travels up and down the tracks, here, there and everywhere – the Ffestiniog name will be there for everyone to see!