Network Rail News – Part 2
So, we had the naming of the diesel at the main line station but that wasn't the end of things, we all moved up to our Minffordd Station.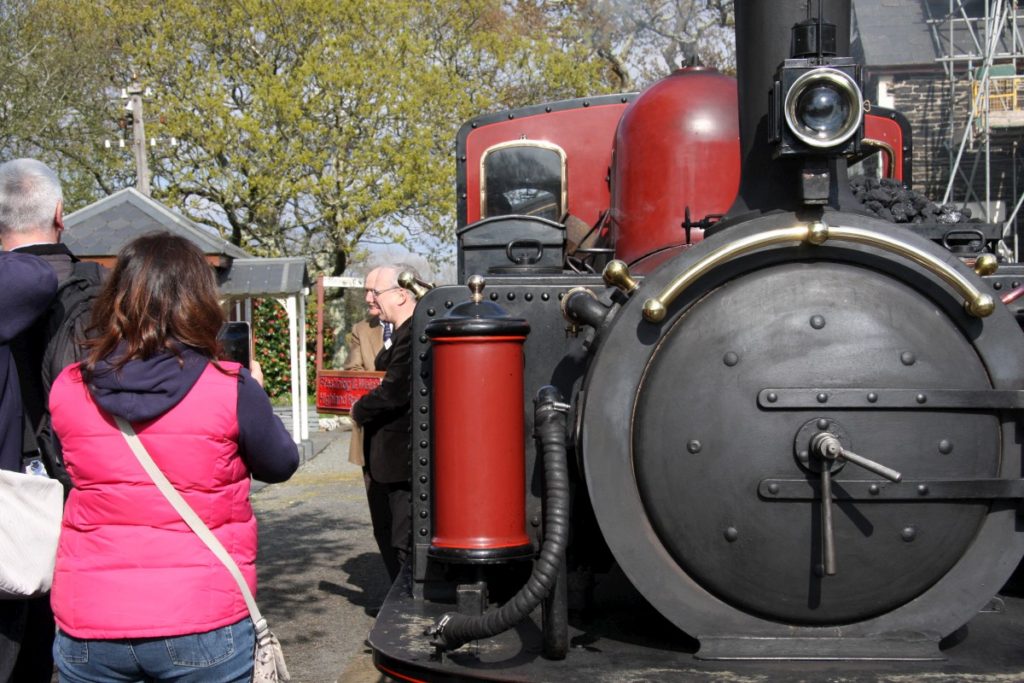 Getting into position proved a challenge as everyone else had the same idea!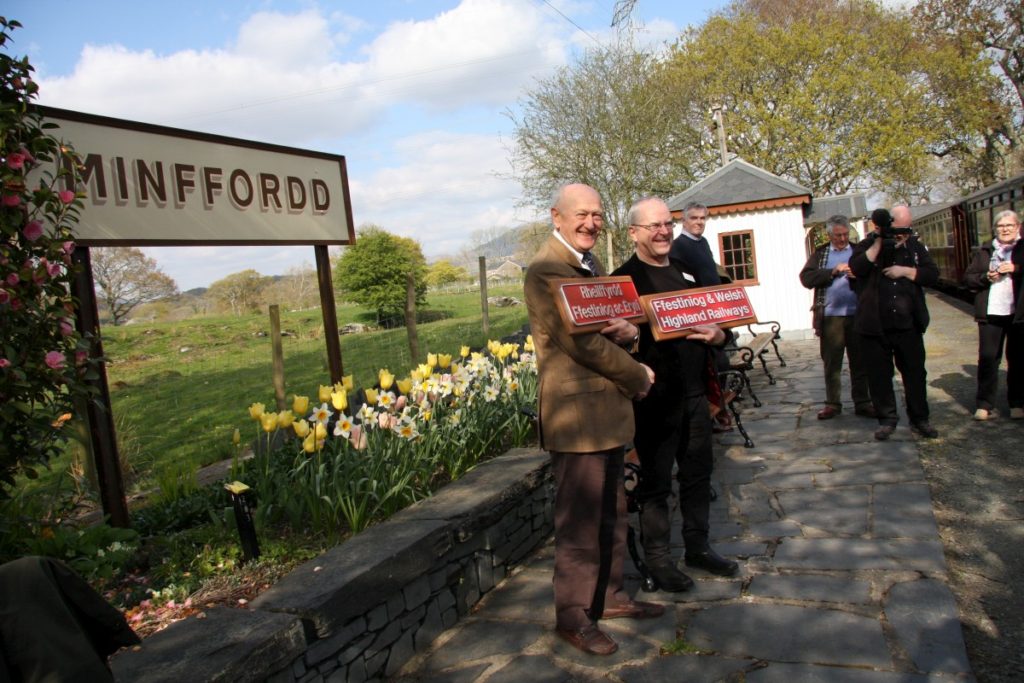 Hey presto, a nifty shuffle and managed to get a better shot of John Prideaux receiving the replica plates from Sir Peter Hendy.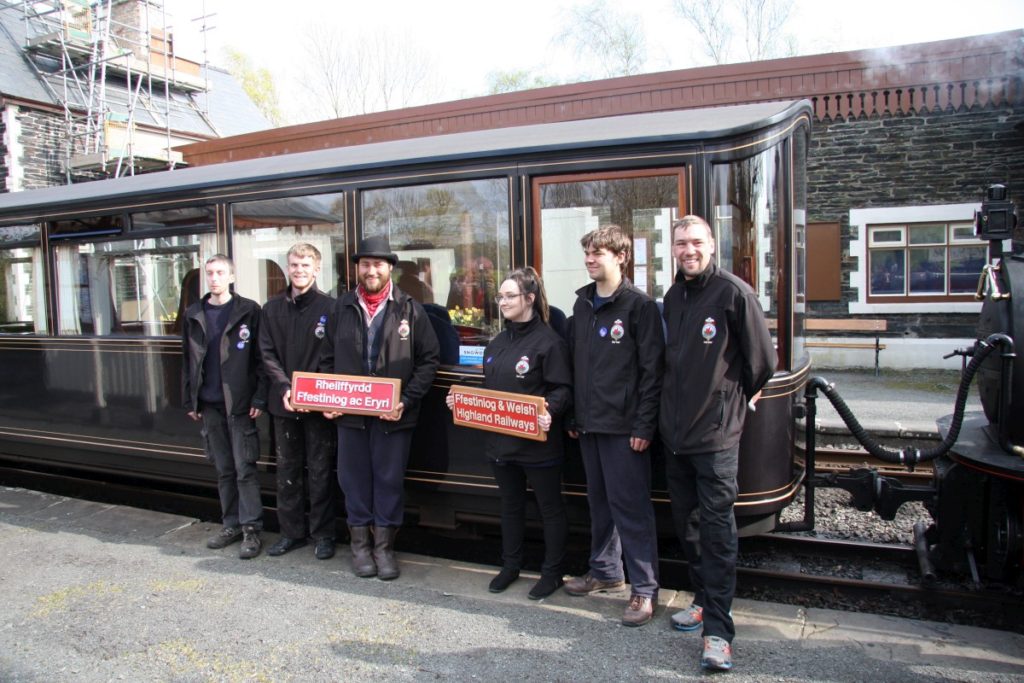 Six of the HLF Students took their turn at holding the name plates. I t was really nice to see so many people attending both ceremonies.