What happened in the Carriage Works this week?
After having everything nice and tidy for the visitors on Friday, work resumed as normal on Monday Morning.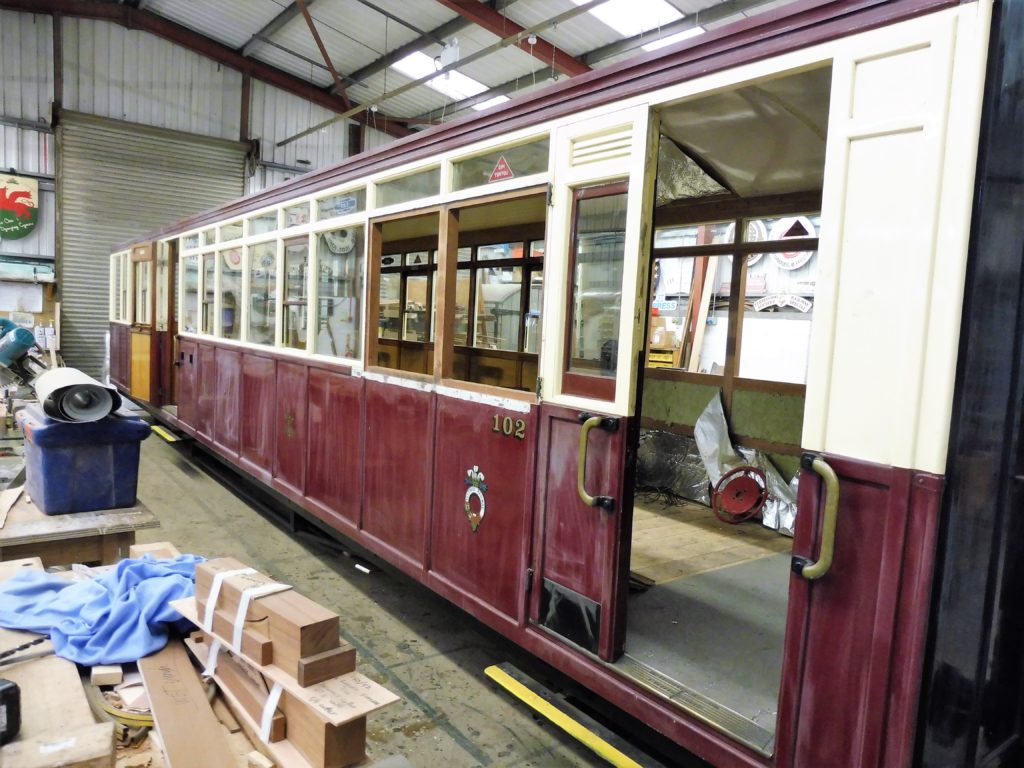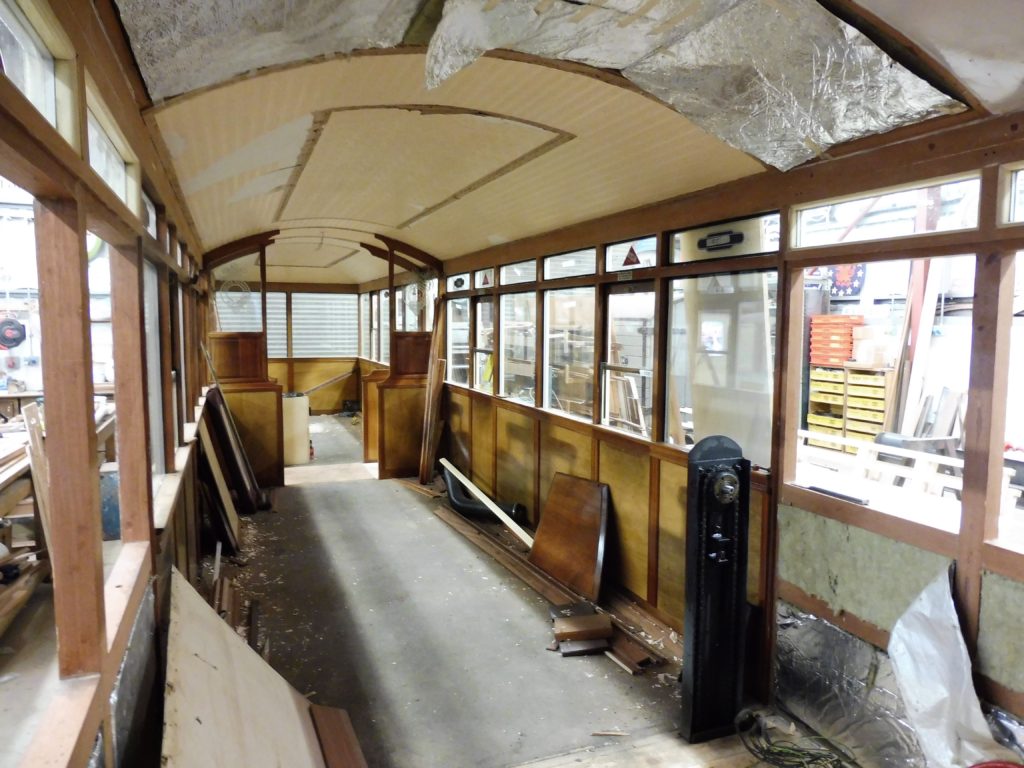 102 had a good old fashioned scrub down last week and has now been stripped out inside.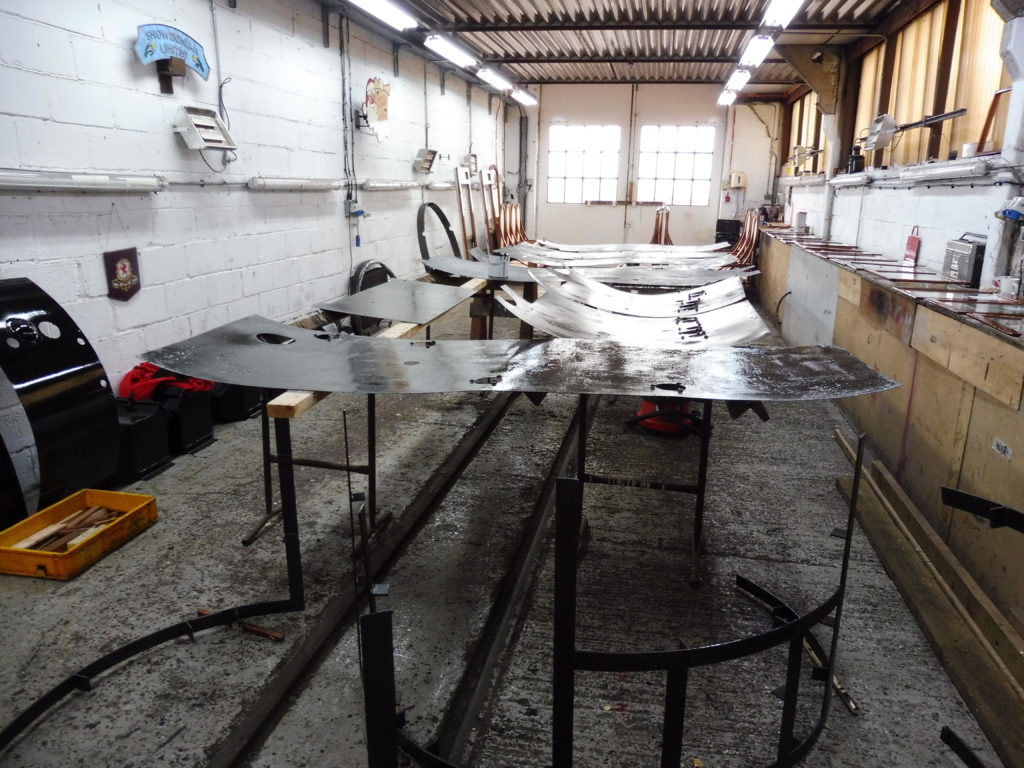 87 sections has now had a couple of coats of Mio and the name /number plates have been all been painted on the back.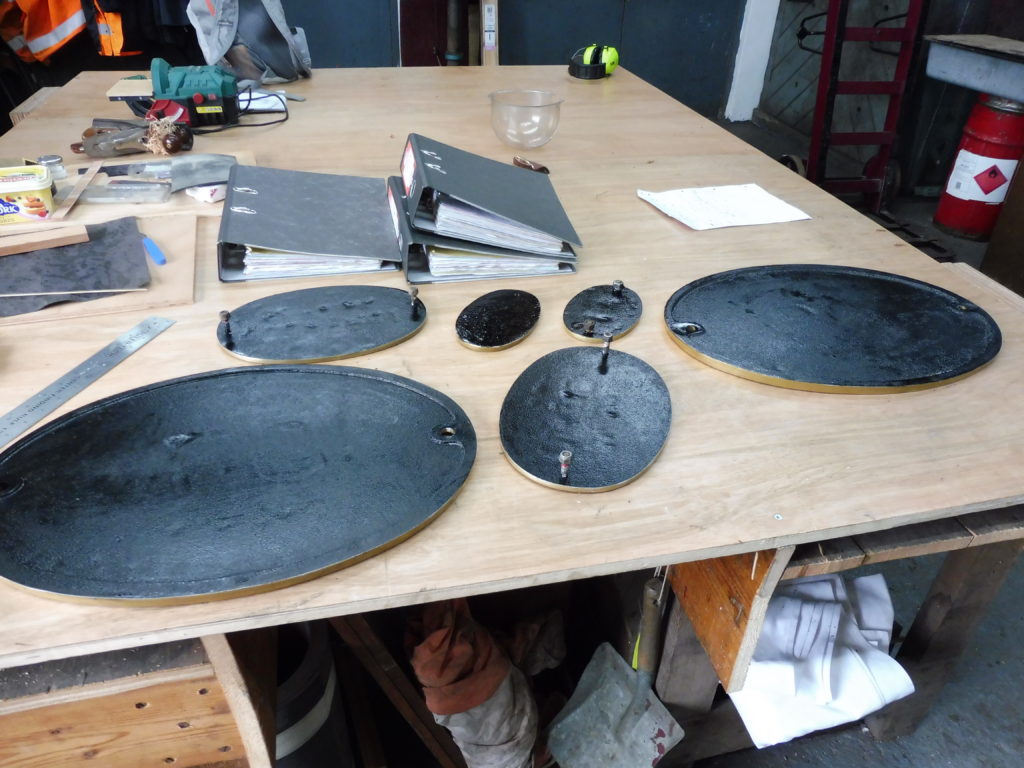 Work is progressing quickly on the 2nd Ravenglass Carriage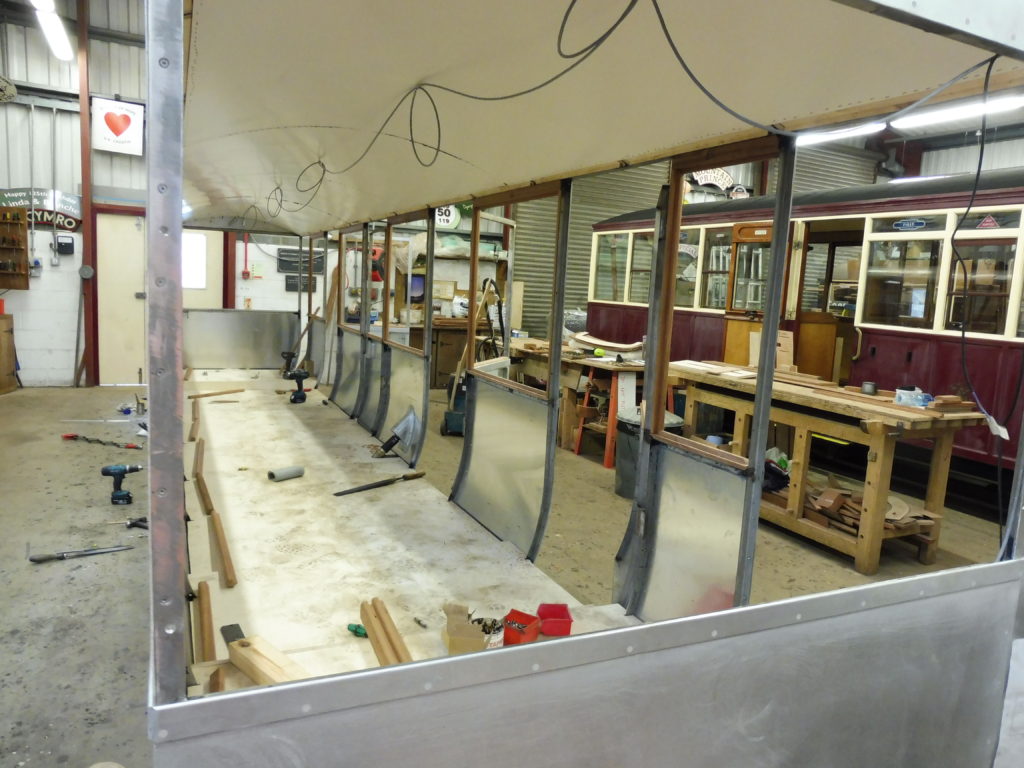 The floor, ceilings, electrics and most of the window frames are now inside .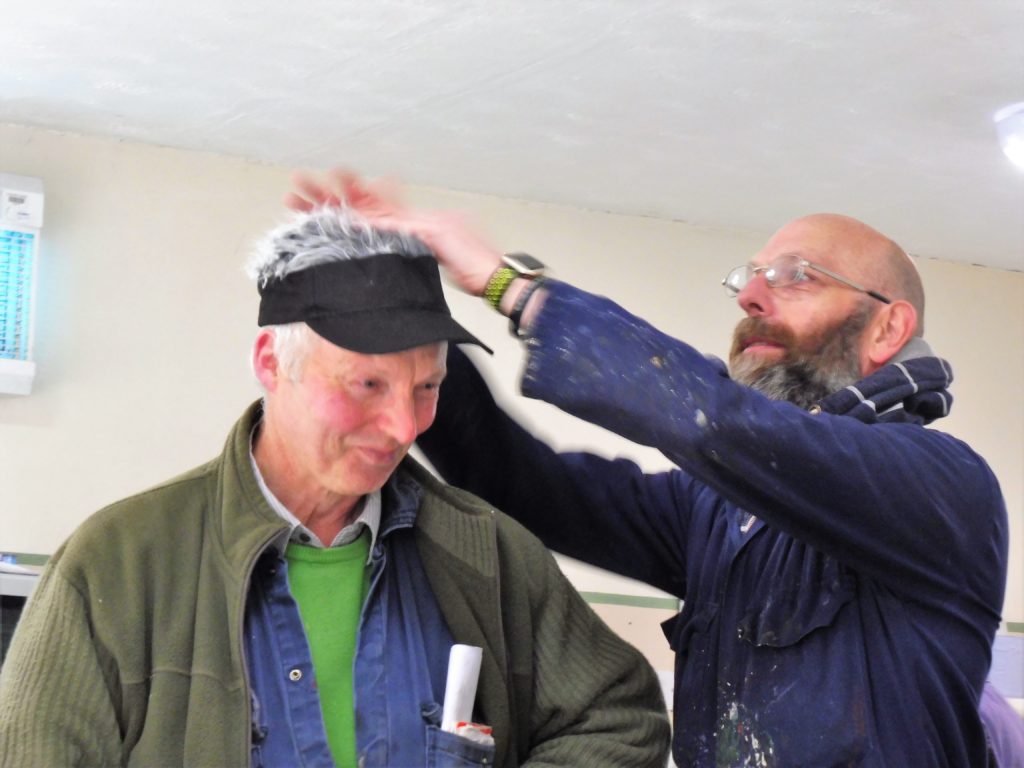 And no… Stephen Paul has not got a new head of hair, only a new hat of hair from Harvey!