Welsh Highland Real Ale Festival / Cwrw ar y Cledrau May 17th – 19th
The 15th Real Ale Festival is a special event, waiting to happen.
The Welsh Highland Railway Society's Real Ale Festival – Cwrw ar y Cledrau / Rail Ale – takes place from May 17th – 19th. The Festival is a highly successful happening in the Railway's calendar of events. It will comprise the usual eclectic mix of a fine selection of real ales and ciders, combined with a variety of music, fine food and of course steam hauled trains.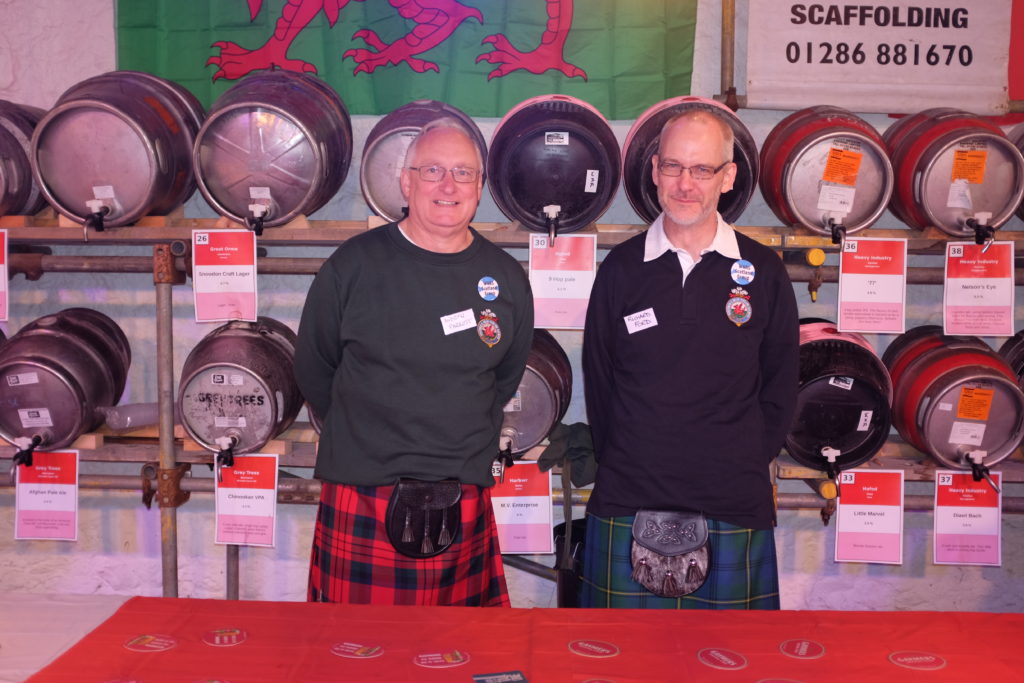 As well as a wide range of new beers to choose from there will, of course, be a fine selection from Porthmadog's Purple Moose brewery.

The event is currently in the planning stage – Venues are being confirmed, entertainment is being arranged, train timetables devised, and of course the all-important 'beer list' is being drawn up!
Anyone who would like to volunteer at this prestigious event should get in contact with Andrew Tym Crowther at aandy@tymcrowther@eclipse.co.uk
Further information can be found on our dedicated website – www.rail-ale.com

Advance tickets bookable online here.