By Iain Harris
Dear Ladies and Gentlemen,
First and foremost,as ever, a big thank you to everyone who attended on Sunday and especially for the rather early start.
With a gang of 6, 7011, (with John Fry kindly driving, so thank you John),  and one coach, all went well (including an impromptu visit to Tanygrisau) whilst working around the service train.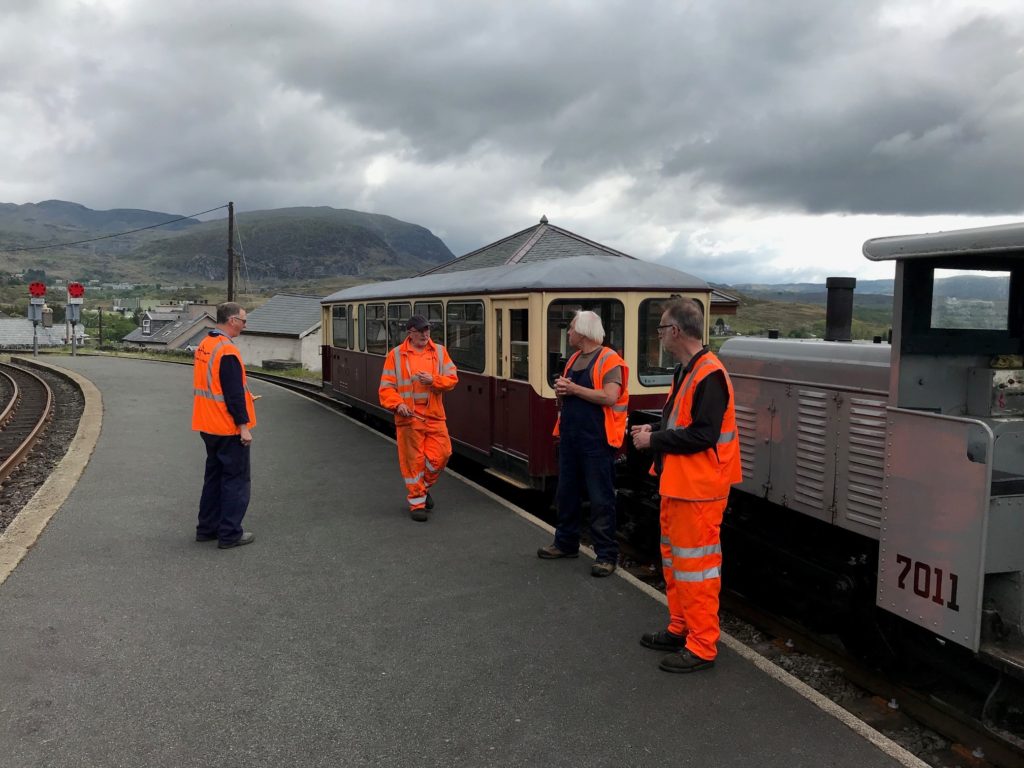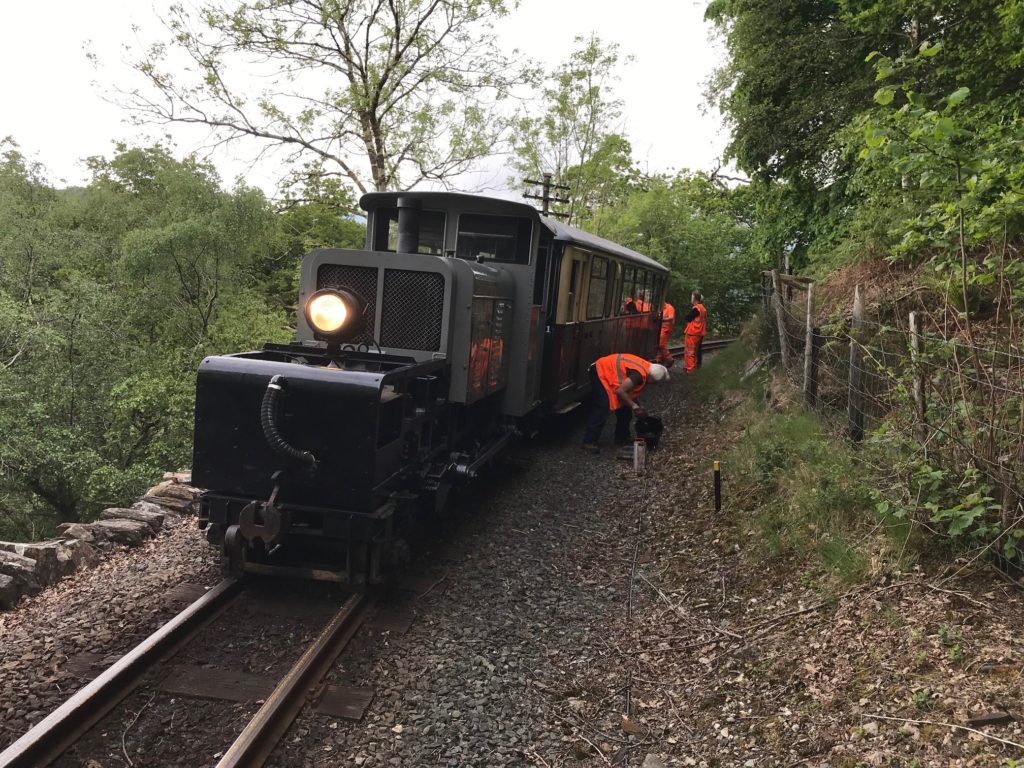 In the day we;
Delivered from the train all but one of the new lids in stock (including our large stock of "Standards") to the respective sites starting at circa Pantuffern (MP 5.71)
New lids delivered to Gweithdy Criddion at Tanygrisau (But we need more)
Rodded the down side of the deviation to Roslyn Bridge
Cleared the culvert at TyB shunt signal.
Treated many lids with the "new and improved" wood treatment
Rodded from 6.18 to 6.07 ie to circa Tylers
For those not present I can record that Bex once again provided two very nice cakes which, judging by the rate they disappeared, were rather enjoyed.
Thank you Bex.
For the next work day on 16th June I have asked Alex if we can have a train again and to work around Dduallt in order that we can;
Finish off the Deviation rodding
Treat the numerous lids around the station and down towards Garnedd.
Rod the drains in Roslyn Cutting
Possibly go up to Tunnel South to put in the footings for the wing walls to the culvert damaged in the tunnel re-lay
Re-point the culvert pipe at Dragon where the water flows under, rather than through, the cross drain
Check the drainage behind the wall opposite Campbells (as a lake is not a good feature)
For the forthcoming working dates after June I can confirm the following ;
14 July 2019
11 August 2019
September 15th
October 13th
November 17th
December 15th
I am in the meantime, for your information, steadily recording each chamber re location/dimensions/materials used /depth so the records are building up and I am also building a rolling works programme so we don't over look (at least by accident) key areas.
That's it for now but once again thank you to everyone for their hard work on Sunday and I'll be in touch once the June plan is agreed
Kind regards
Iain