Local Events this Weekend
The Glaslyn Ospreys – Montgomery Trust -at Pont Creosor are having a special weekend – our marquee is going! 

The Pont Croesor site is the home of the Glaslyn Ospreys and their nest is visible from the railway, though, very heavily guarded! Mrs G is very famous as she has been returning every year to the Glaslyn nest since 2004. Already, 2 of the 3 eggs laid this year have hatched and there is live streaming on the website of the young chicks so well worth a visit. https://www.glaslynwildlife.co.uk
Bala Lake Railway Event: Our shop and John's model and display will be at the Bala model railway exhibition.https://bala-lake-railway.co.uk/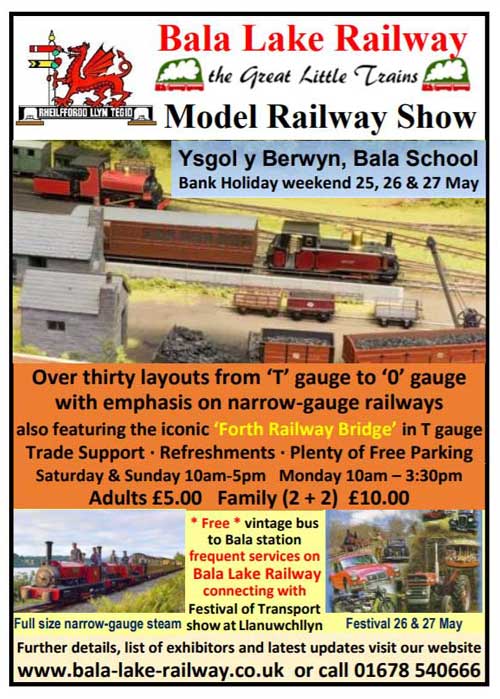 Dinas: There is a wedding at Dinas on Saturday 25th May, so the toilets will be closed to the public. Staff are asked to park right up towards the construction office.