Gweithdy Renovation Working Party June 2019
Report by Eileen Clayton: Our major focus was to replace the old windows on the Porthmadog wall, then replace the corru-gated sheeting. New windows made by Coleg Meirion-Dwyfor, Dolgellau, to a very high stand-ard were painted beforehand indoors. As were the corrugated sheets.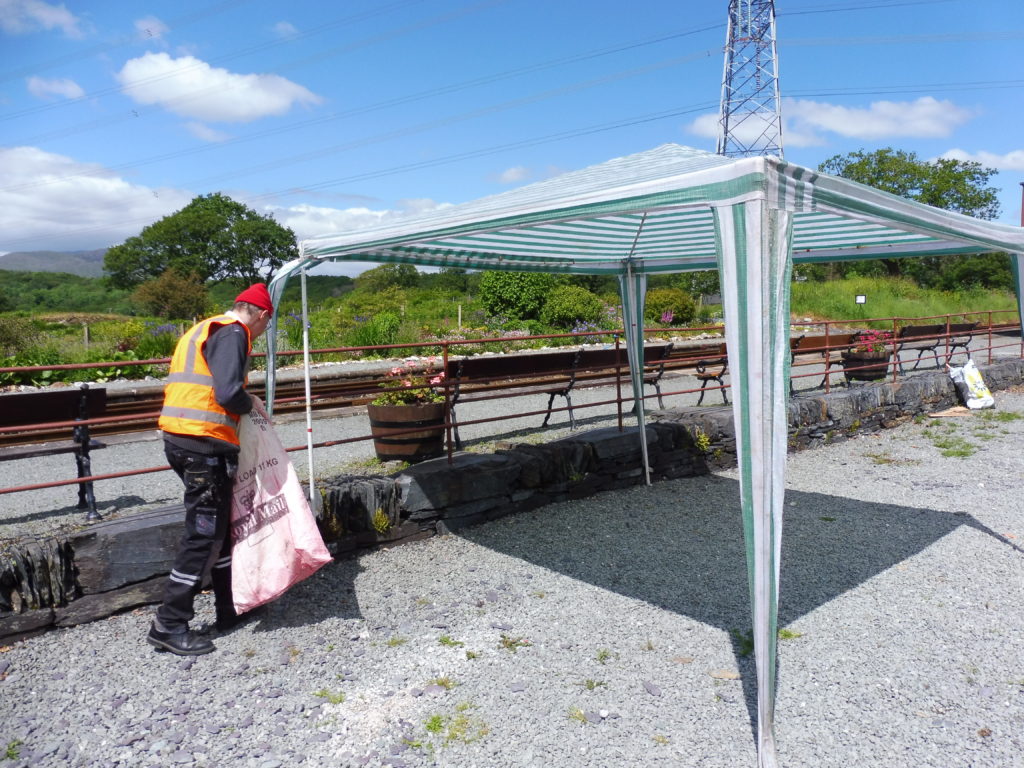 Additionally, there were a number of indoor jobs, patching in floorboards, sorting the complicated plumbing, t & g on the porch walls and various items of painting including some ceilings.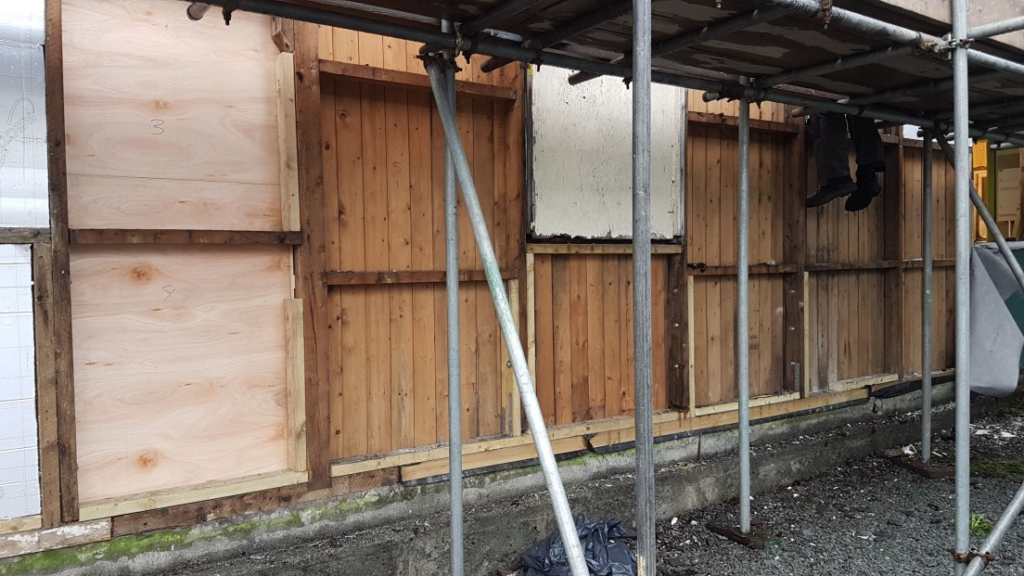 Then came the offer! A group from WSP, a company which does bridge inspections, offered to join us for a couple of days to help. This gave us a tremendous boost, not only with the actual work but meeting and chatting to them. They were divided into groups on different projects, each with at least one of our 'regulars'.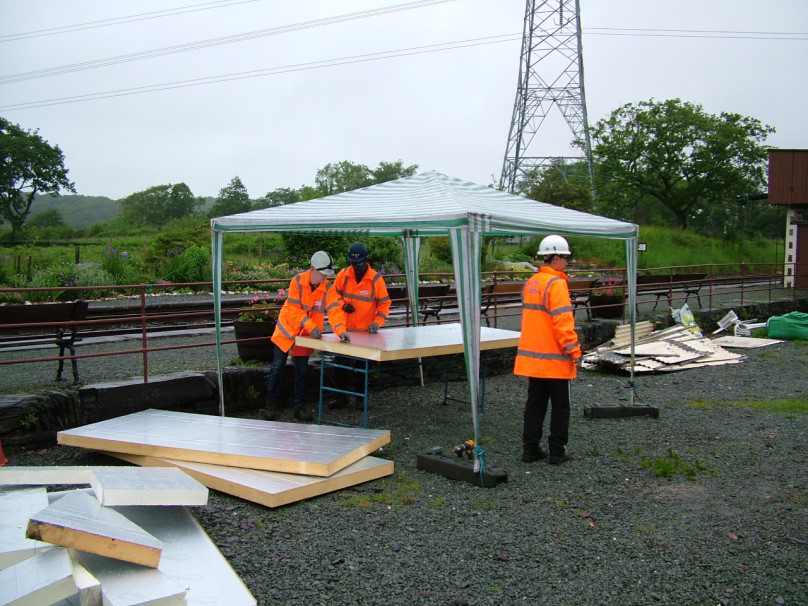 The photo above shows the wall with the sheeting removed; on the extreme left of the photo can be seen the metal-covered insulation. Next, we cut & fit insulation panels then covered them with vapour proof membrane as shown in the below.
Finally, there were the corrugated sheets to fit. The ones that we fitted were pre-painted with primer & a cream top coat.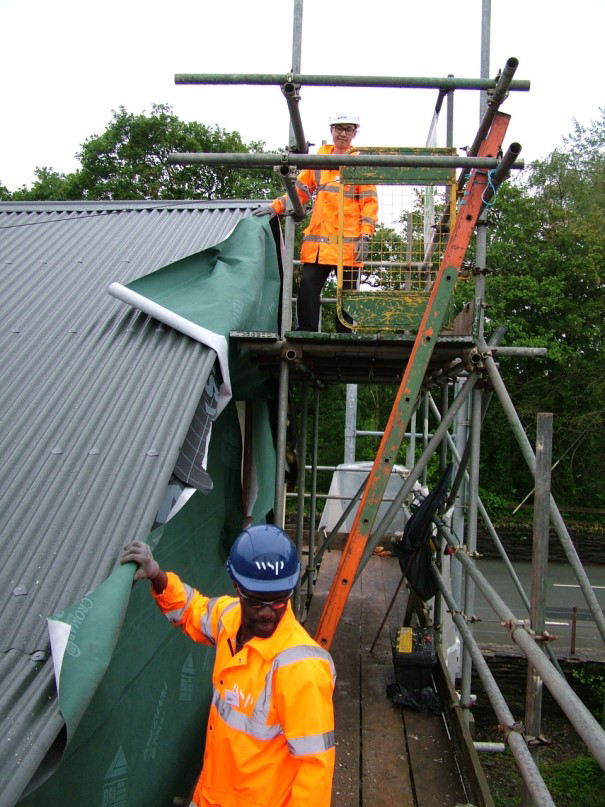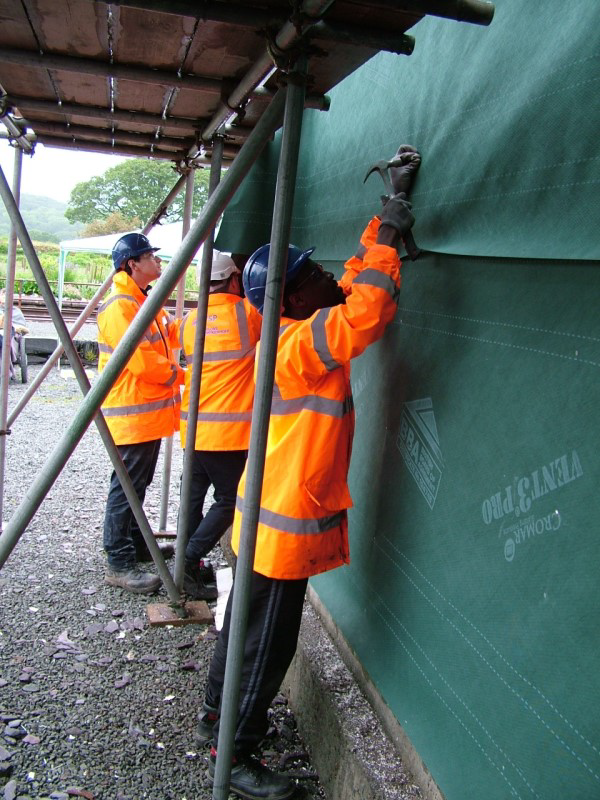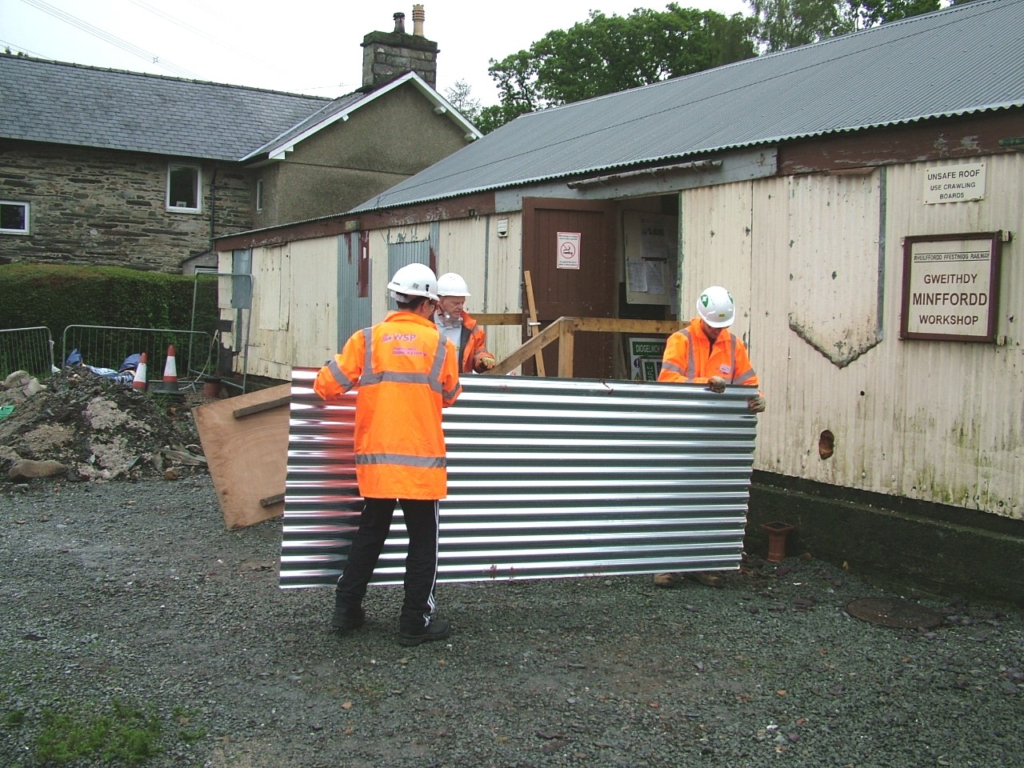 Opposite is the West wall almost finished. Clearly, it will look better when the scaffolding & container are removed, but is vastly different from how it was.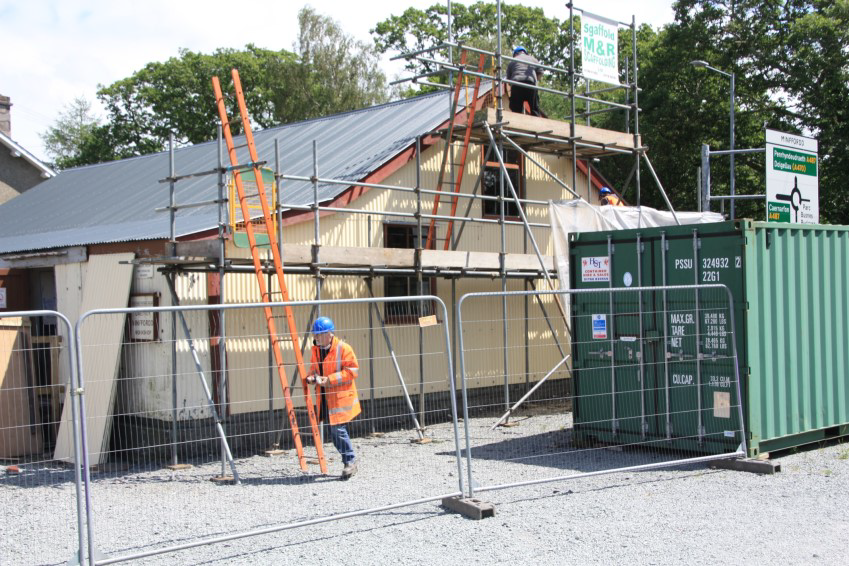 Meanwhile, there was further work indoors. The porch on the south side had previously had its framework repaired & re-covered with corrugated sheets. It still needed a small amount of framework repair at the upper level after which t&g was cut to fit and the inside re-lined.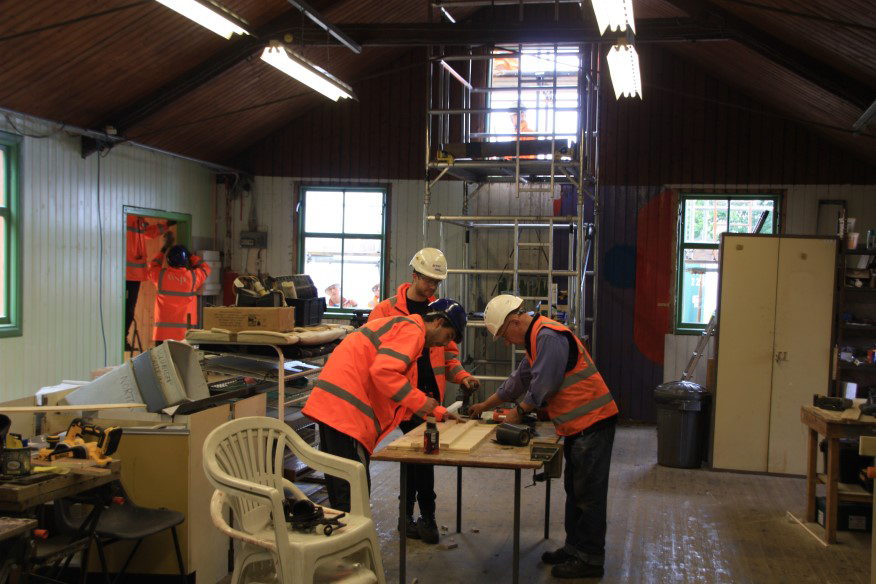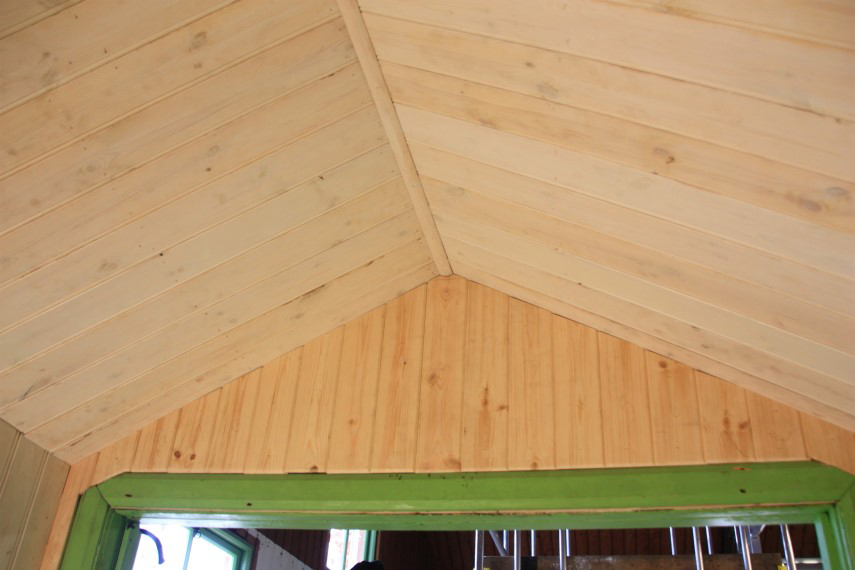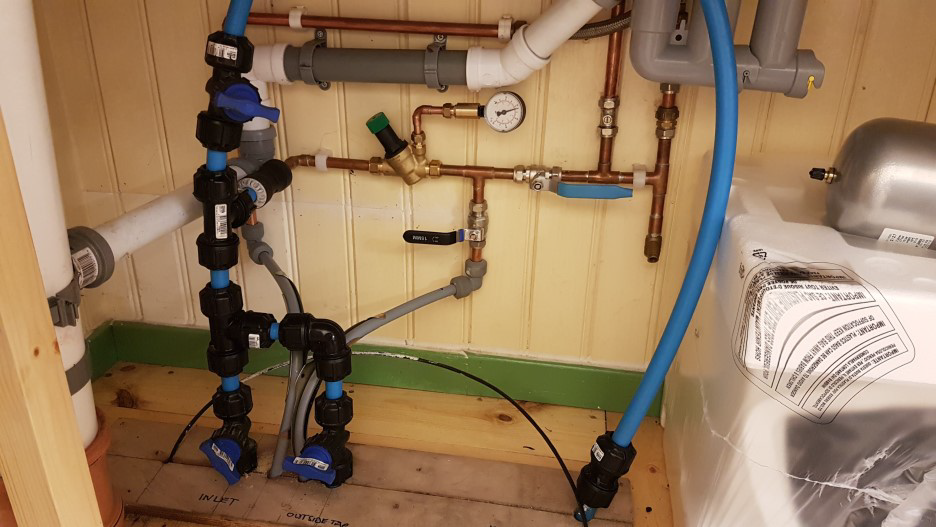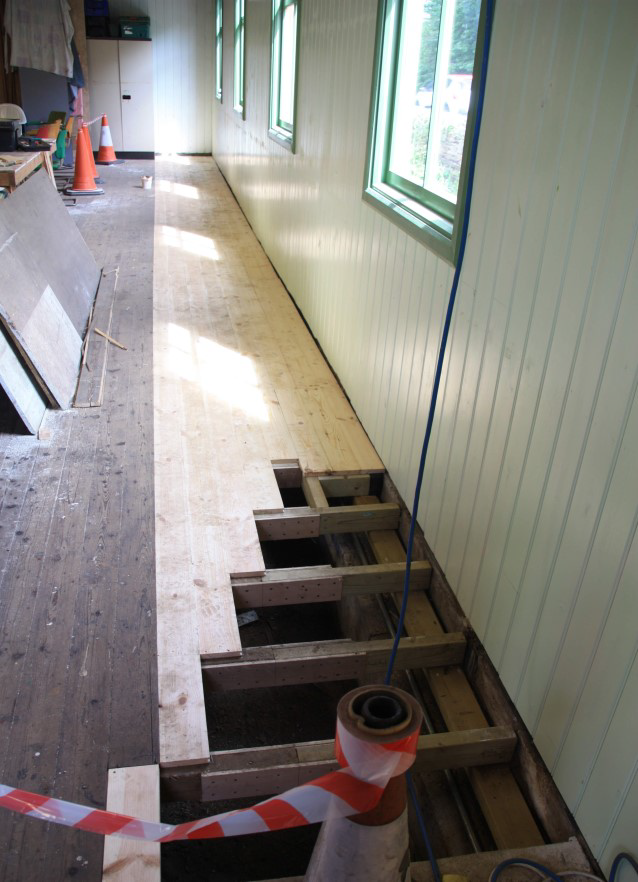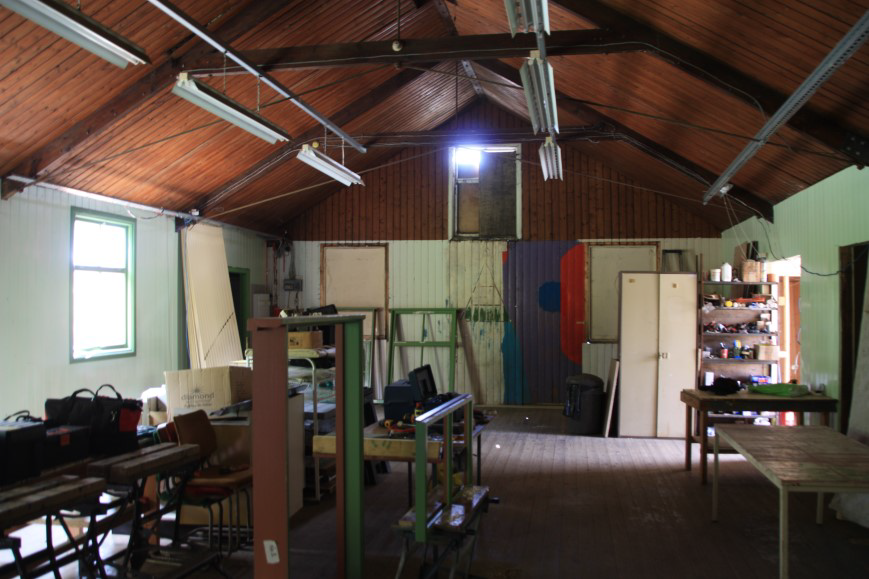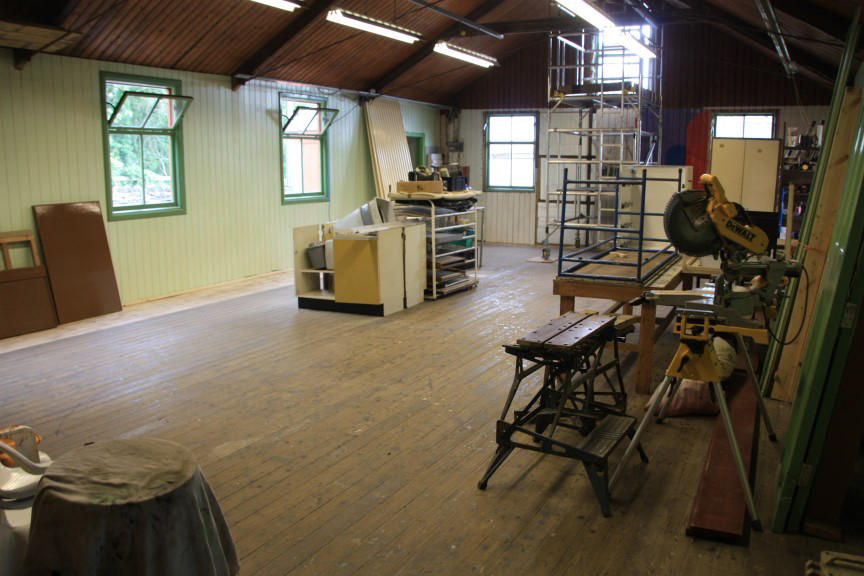 And finally, when we looked more carefully at the West wall panelling, we discovered quite a big painted logo of Urdd, the Welsh youth movement which at one time met in the Gweithdy and indeed owned it. It was from them we bought the building. We intend to carefully remove it and preserve it in such a way that we can hang it on one of the walls as a reminder of its earlier use.
The next Gweithdy renovation working party is:
Thursday, June 20th to Wednesday, June 26th
We hope you can join us for at least some if not all of the time!
Contact mailto:eileen@eileenclayton.net & eileen@eileenclayton.net or alannorton@gmail.com