When the 27 pieces of timber you painted are put together by our two Carriage Works HLF Students – this is what you get!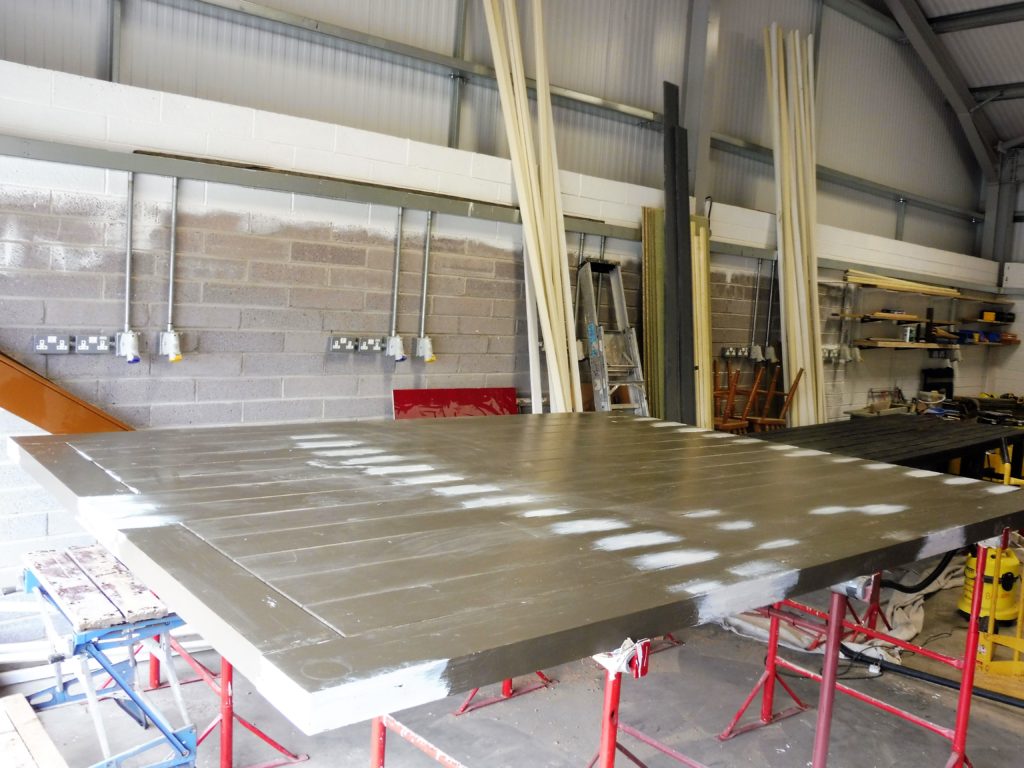 It really needs to be stood up to get paint evenly in the middle! Need an army of muscle for this to happen.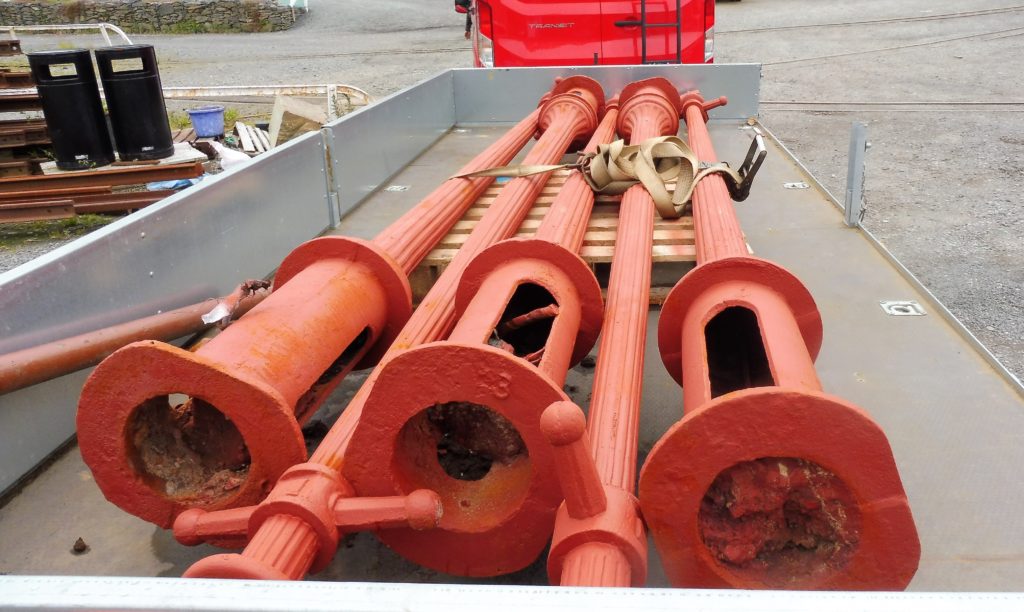 Here we have 5 matching re-claimed lampposts that have been sandblasted locally and, when completed, will look the part at Waunfawr. Another lifting logistical problem as they each weigh 1/4 of a ton!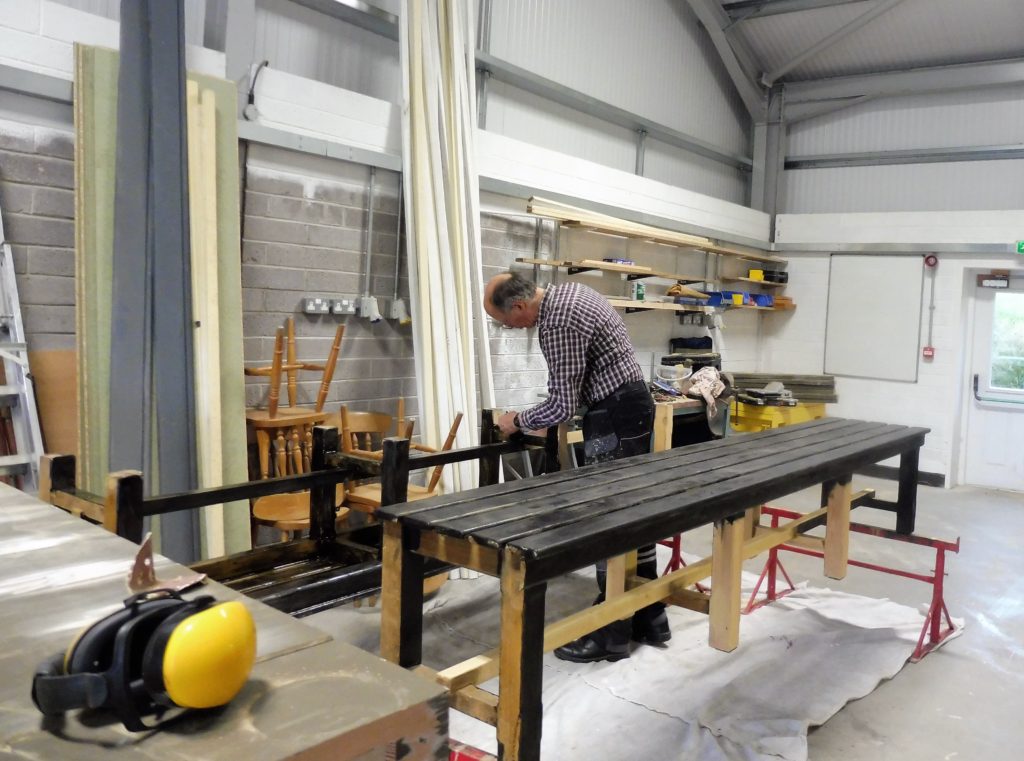 Here we find Whizz, busy beavering away staining the new bench seats for the ticket office at Beddgelert.