Work is divided between the little and large carriages, along with 87 body parts
Ratatui – Ravenglass Carriage No 2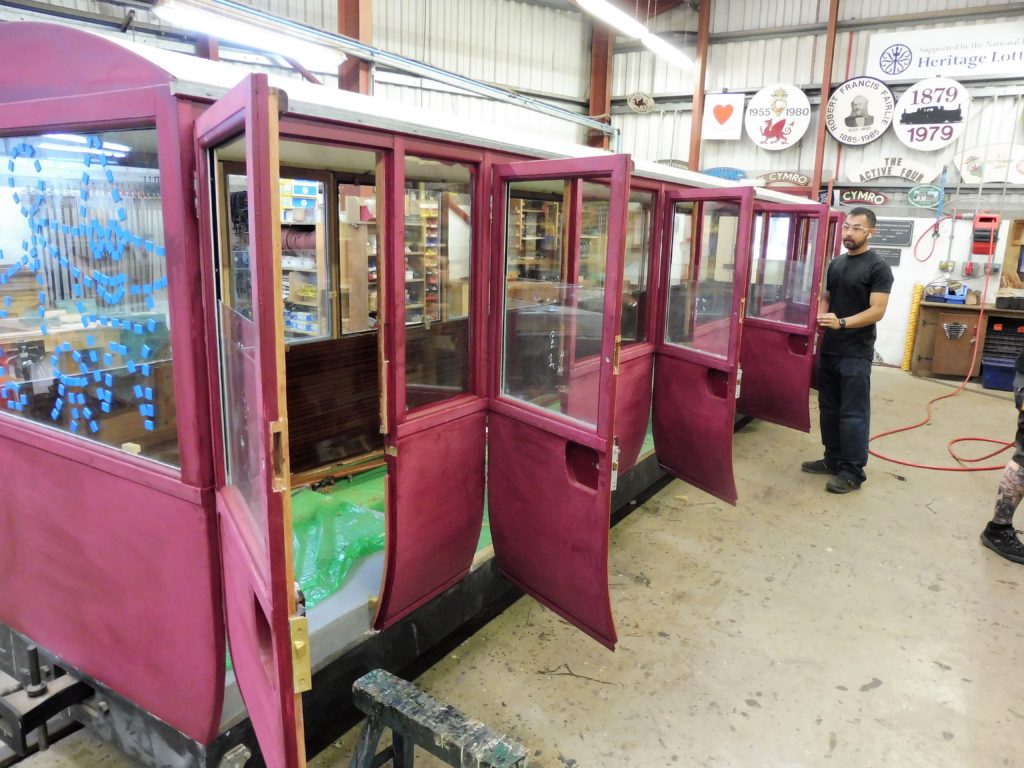 All the glass is in place ad work continues on the panelling inside. Of course, it wouldn't be the same if we didn't have Adam's artistic talent on display utilising the blue spacers that came with the glass…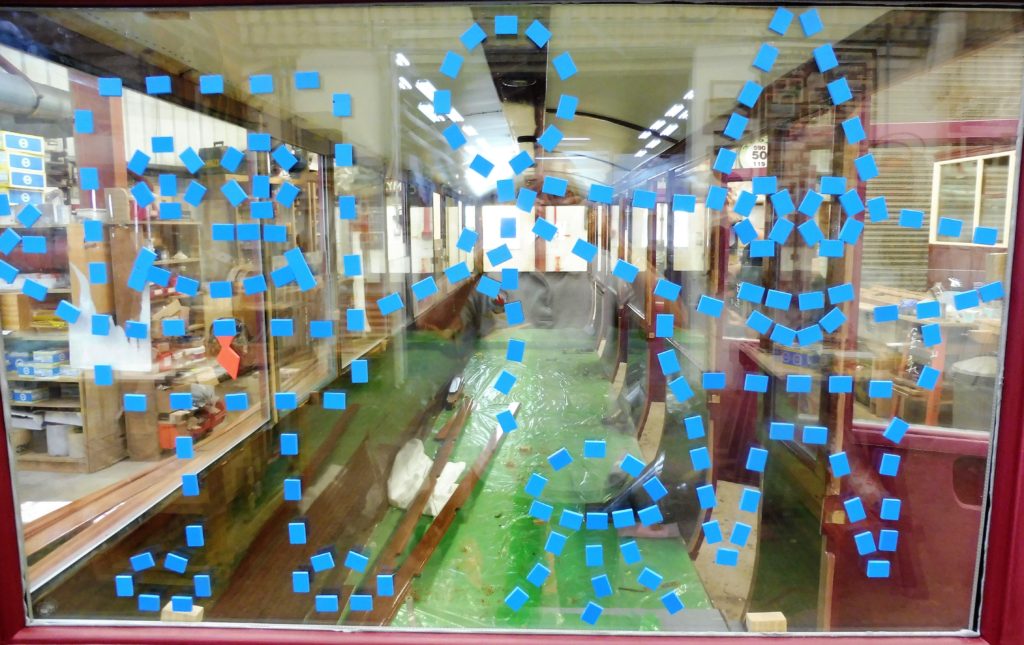 Next in line is 2152, don't you just love the cill. I know Ollie spent a lot of time getting it just right.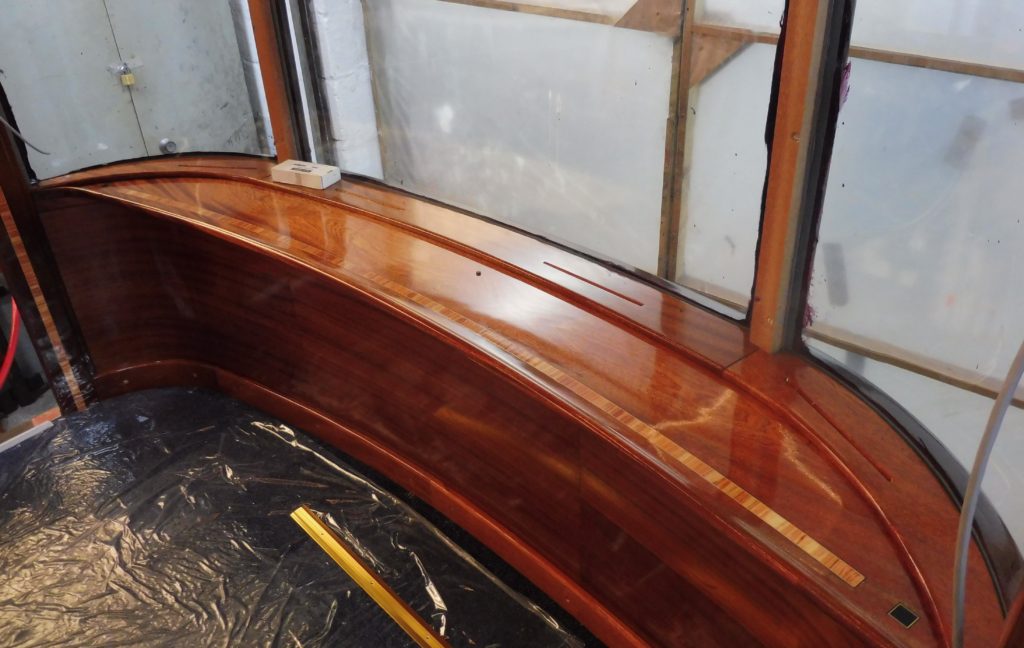 102 is developing well. It is a strictly volunteer project and mostly worked on every Tuesday with Norman and his team. My work before my holiday was all neatly stacked but it didn't end there. They had found even more bits that they had sanded and prepared for me so that I could get them varnished. Took me an hour just to lay it all out!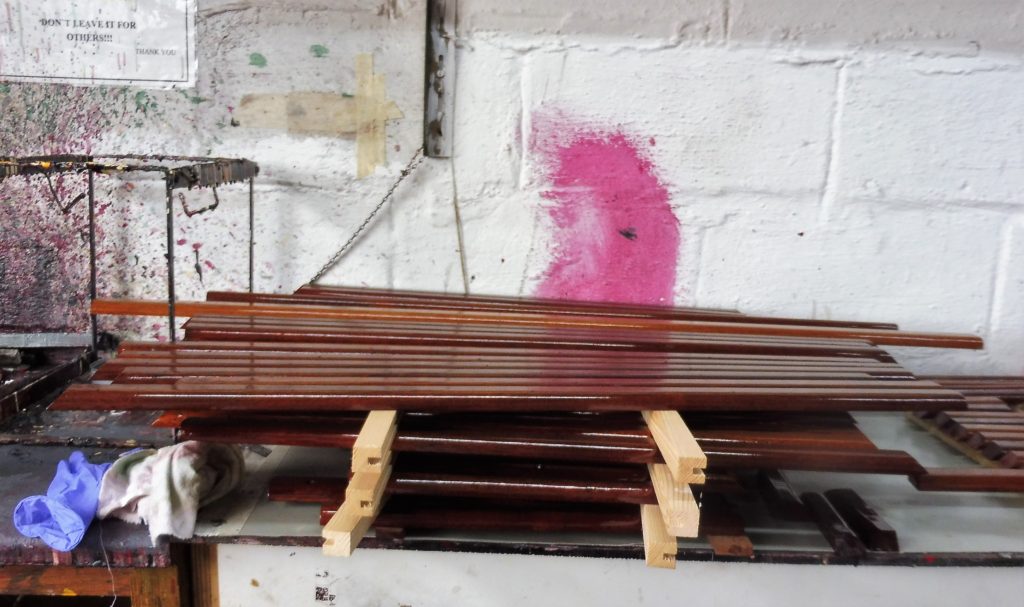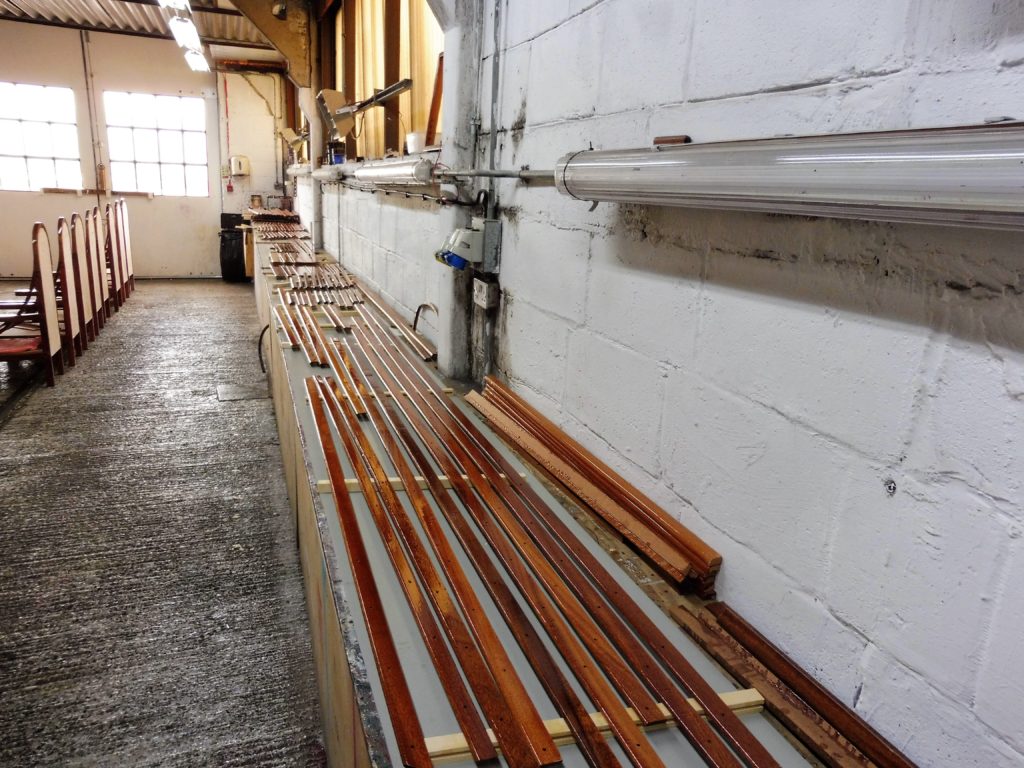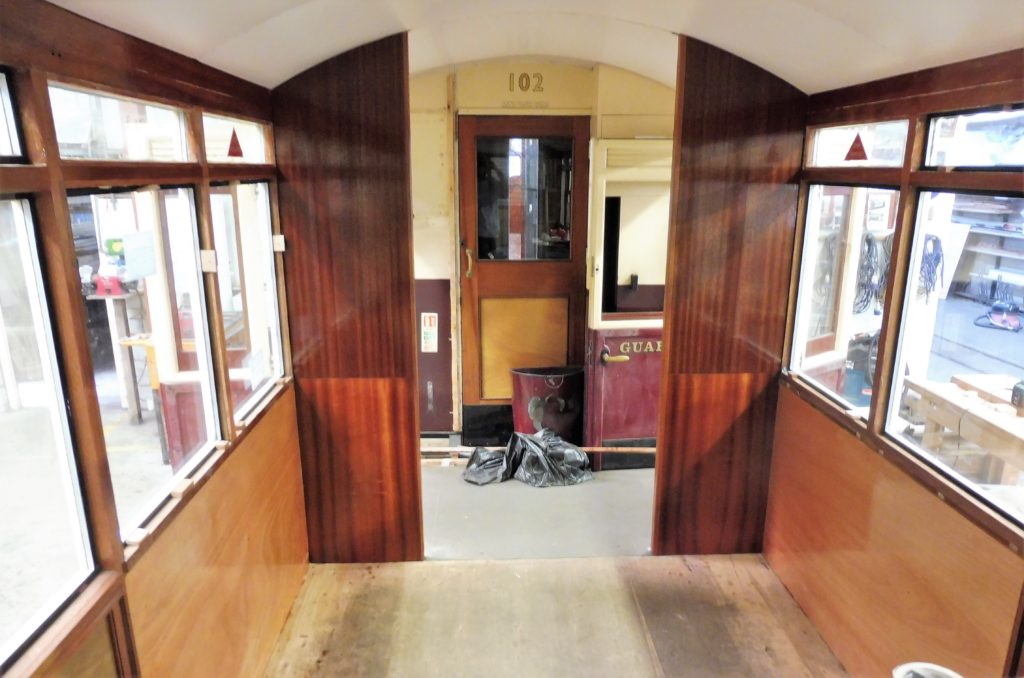 I then moved inside to get a coat of varnish on the new panels and frames. It will need a few more coats before they can be fitted back inside.
Next job in the paint shop is 87, going through the final preparations for the last coat of paint.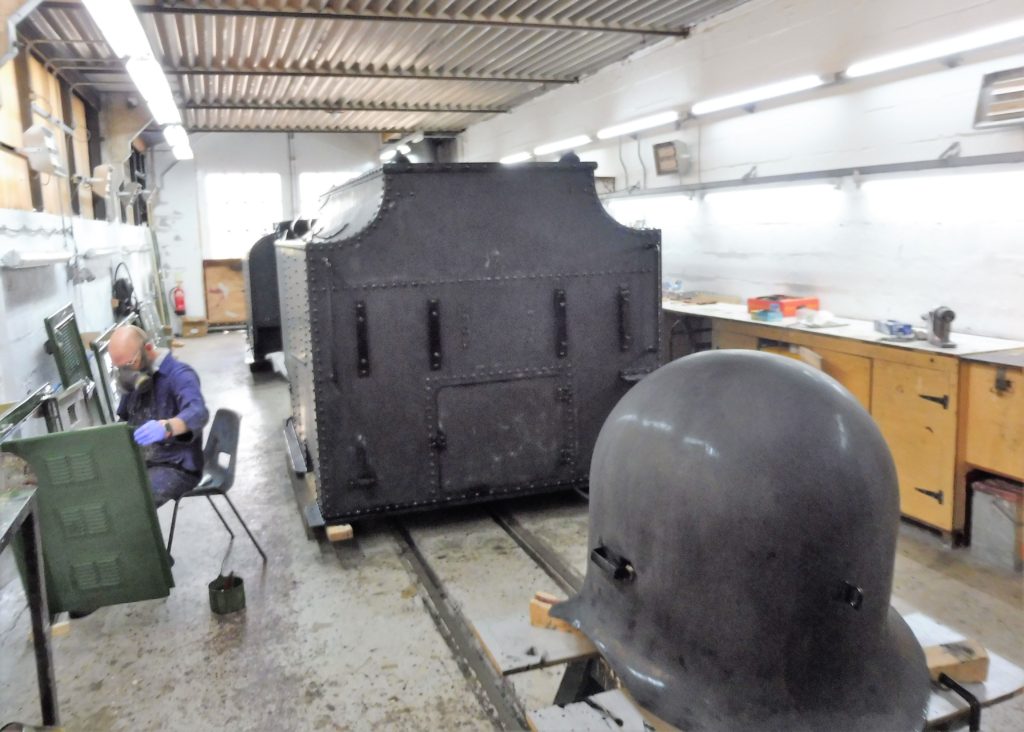 No, not Darth Vadar, our own Harvey sanding down bodywork of Castell Caernarfon – to be finished in the green and yellow livery.
Next in line is the HLF project – Their doors for the preperation workshop have been so well received – windows to view the work – that they have made a start on the new doors for the Paint Workshop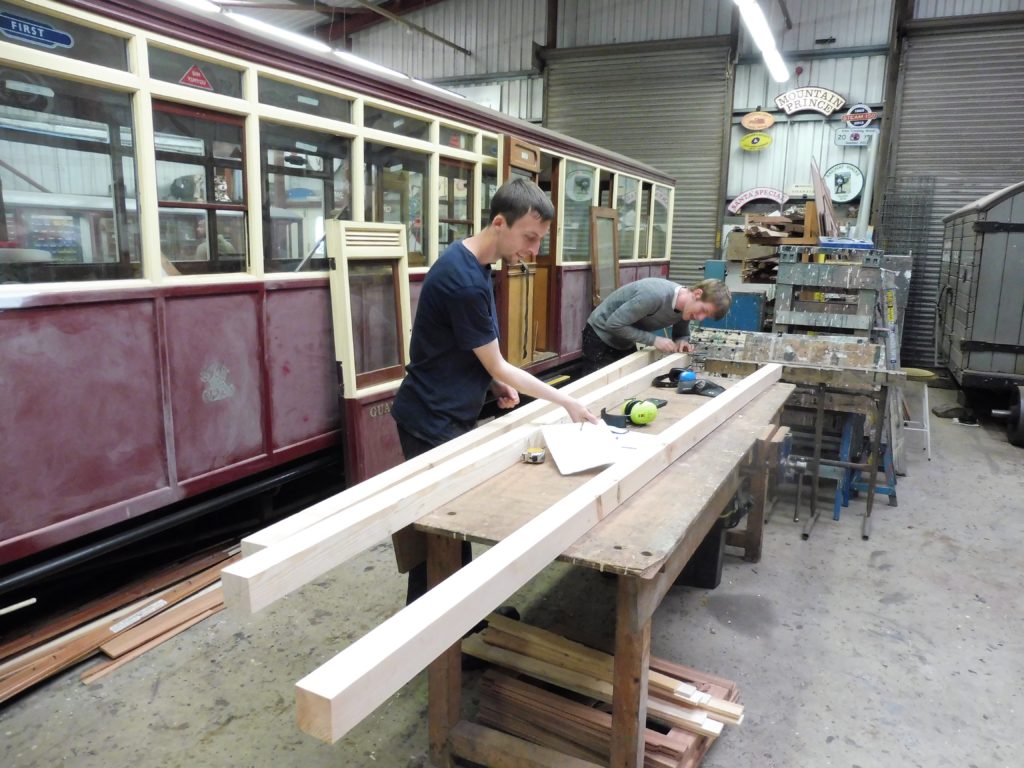 And finally, we have a goodly number of volunteers in the carriage works but we do have a problem of storing away our clothes and rucksacks in a dust free environment. Glenn has managed to source a dozen lockers so now all we have to do is raise £400 to buy them – would it be a worthy cause for the Society?