Preparatory work is underway for the build of the south portal. Thank you Ian Harthill for the photographs and commentary, We all appreciate the updates, so keep them coming please…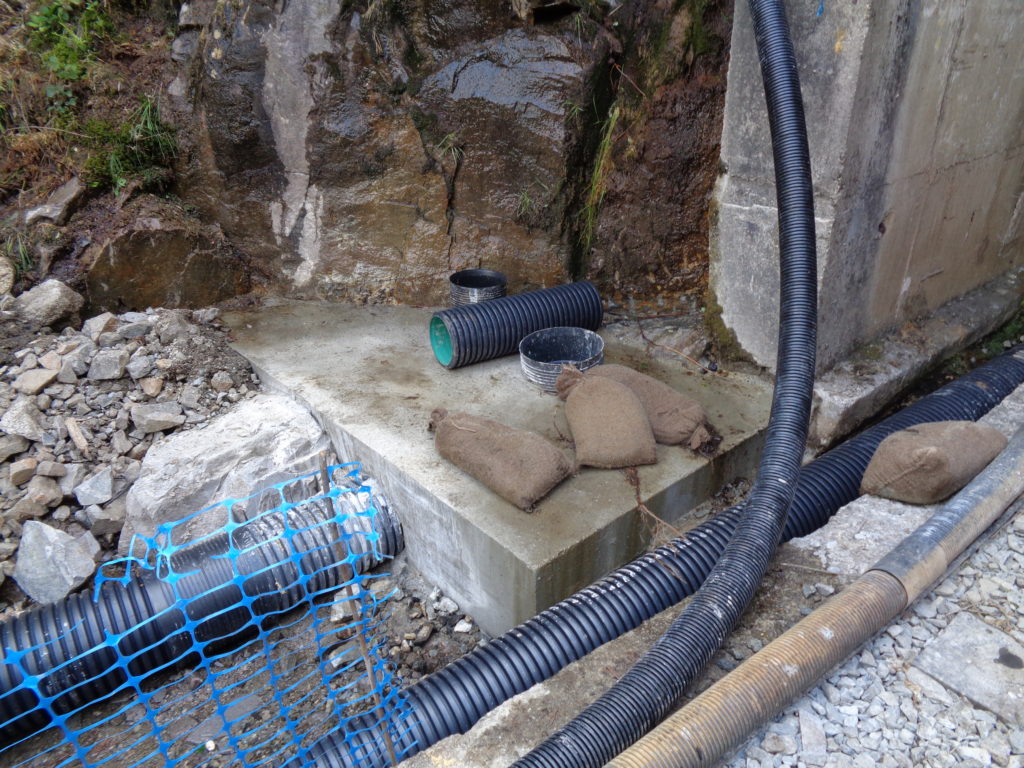 Pictures show the new foundation base with the main water drain installed ready for the walls to be built.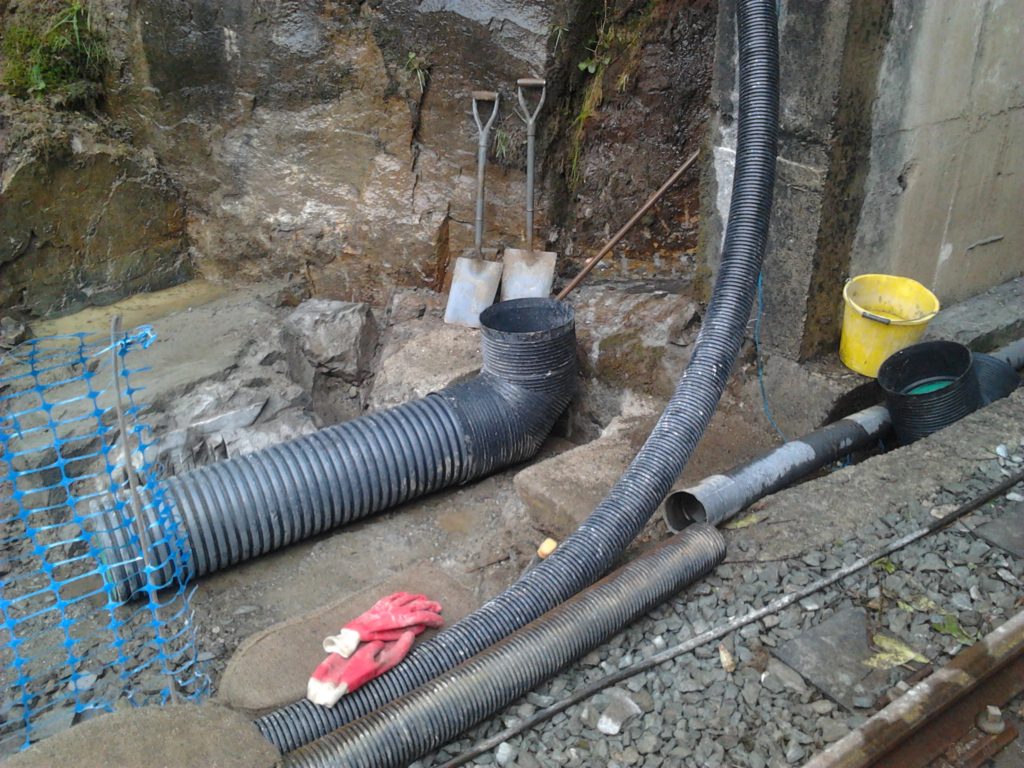 The run-off water from the above and coming from inside the tunnel will be diverted into the new chamber being built (pic. 27)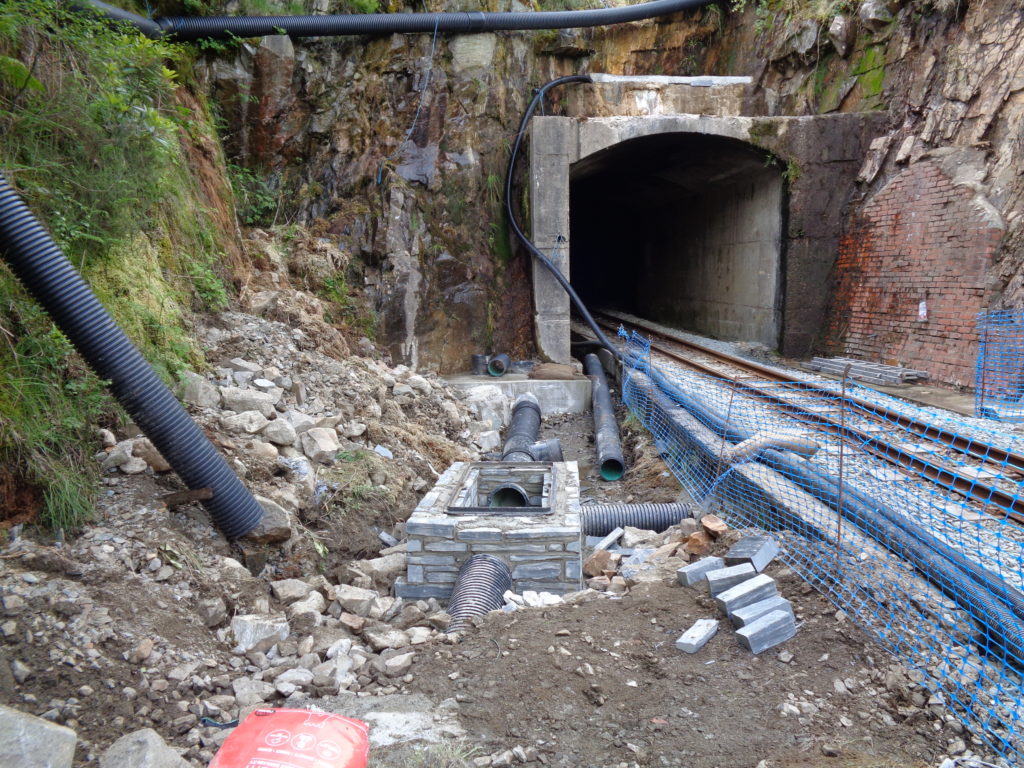 This initial phase of work should be completed by the end of June. Building the actual portals will follow later in the year.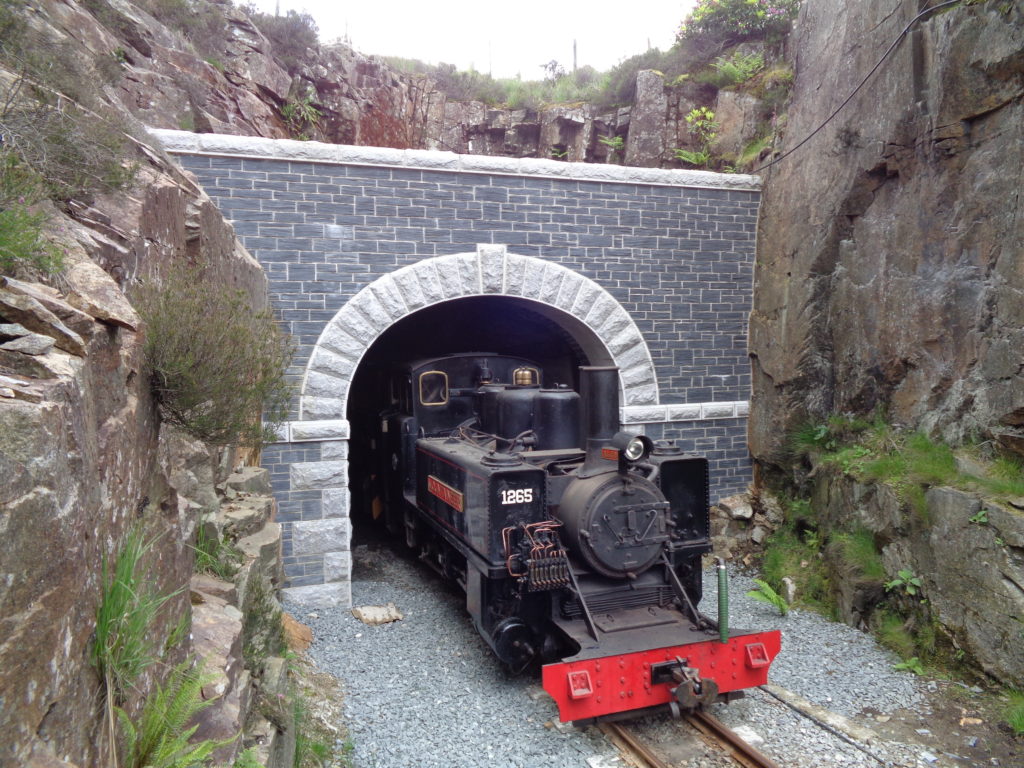 Ian reports that the above photograph shows the 'best' engine coming out of the new north portal. Actually it was on the way in!