The Drains Gang had a Busy Weekend

Thanks to Iain Harris for the following report and photographs.
Dear Ladies and Gentlemen,
Firstly, as ever, a thank you to everyone who attended yesterday despite the day becoming progressively warmer, we made progress! .
The morning was spent exposing the blocked drain in TyB cutting and is now pending a decision as to a long term solution. The drain was absolutely solid with roots for a circa 13m of its length and it's now clear why its defied all attempts re rodding. An open culvert might be the answer.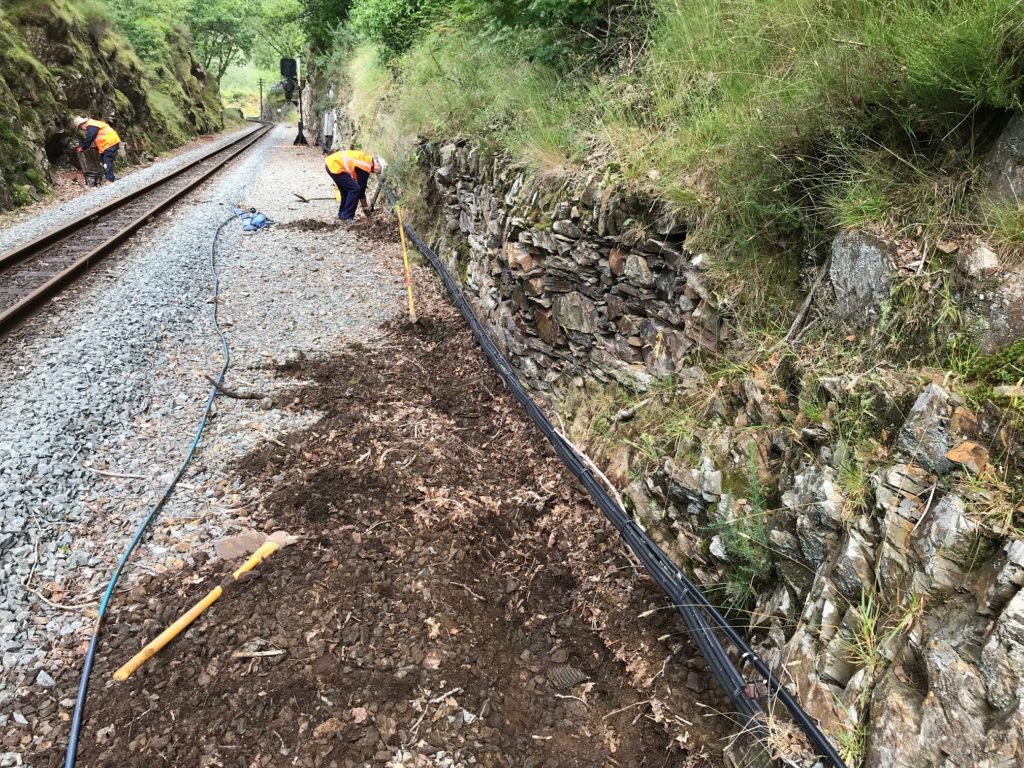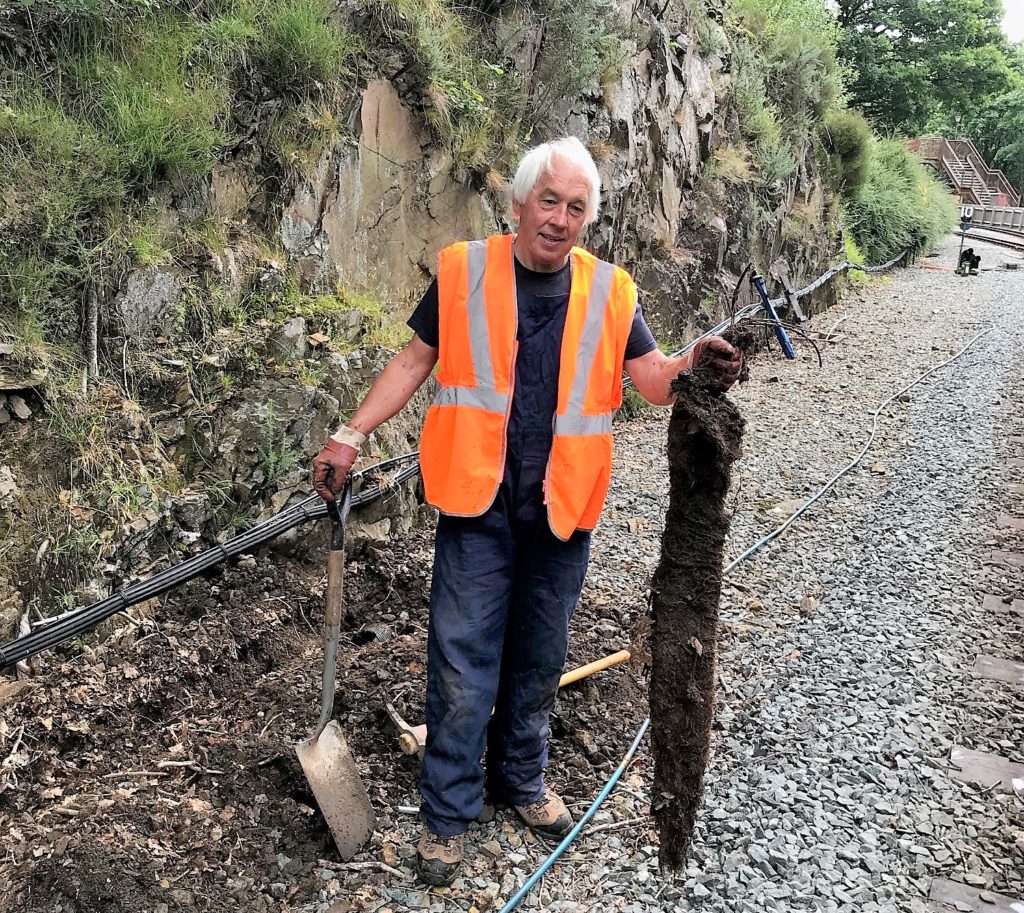 The remaining un-checked chamber adjacent to the Porthmadog by-pass was then checked and found to be fine.
However the cross drain at Boston Lodge Halt was, despite rodding just under 6 months ago was found to be clogged again with sand and a considerable effort was expended in clearing such.
The open culvert at Bron Madoc was then cleared and the lids in the vicinity all treated with Cuprinol which I hope will extend lid life significantly. It certainly soaks in easily.
We then as a final job replaced a previously noted collapsed pressed steel lid at Lottie's with a cast iron lid and the mortar maestro,Trefor, did his usual very neat job.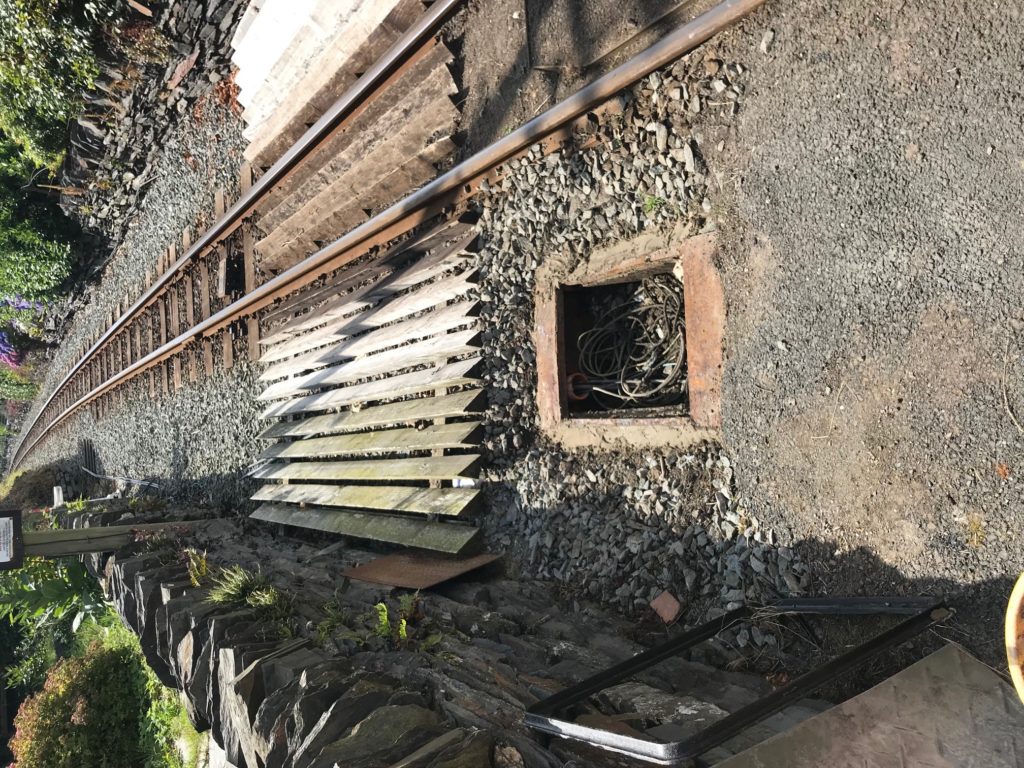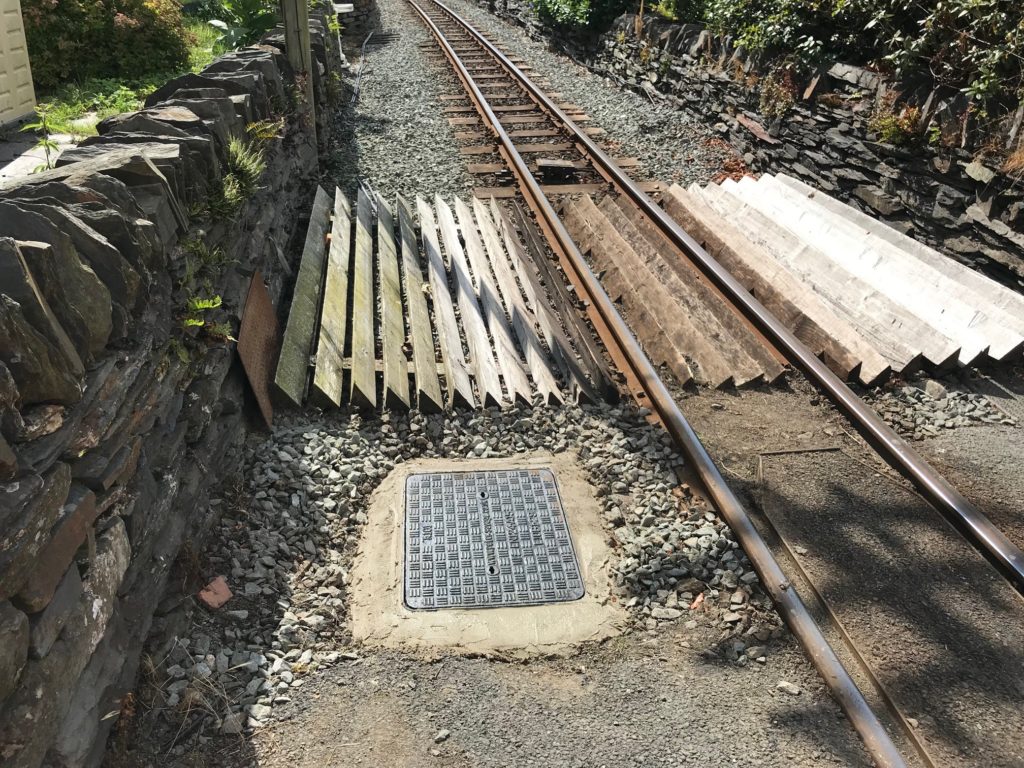 Once again thank you to everyone and special thanks to Bex for providing the sugar rush! Much appreciated.
In trying to plan ahead, for August I would like to visit Tunnel North and work back toward Tanygrisau. This length has not been visited recently and is now in need of a tidy up.
I will see if a train can be procured for this session.
For the October session I'd like to work up from Rhiw-Goch as again, this length has been rather neglected and is in need of some TLC
There is therefore plenty to do!!
In the meantime the future dates, for your information, are as follows;
August 11th
September 15th
October 13th
November 17th
December 15th
I will be in touch again once the plans are finalised
Kind regards , Iain Harris