Work has progressed rapidly over the last week thanks to the good weather.
We took a wander round the back of the work and it looks really impressive, going to fit a lot of carriages in there!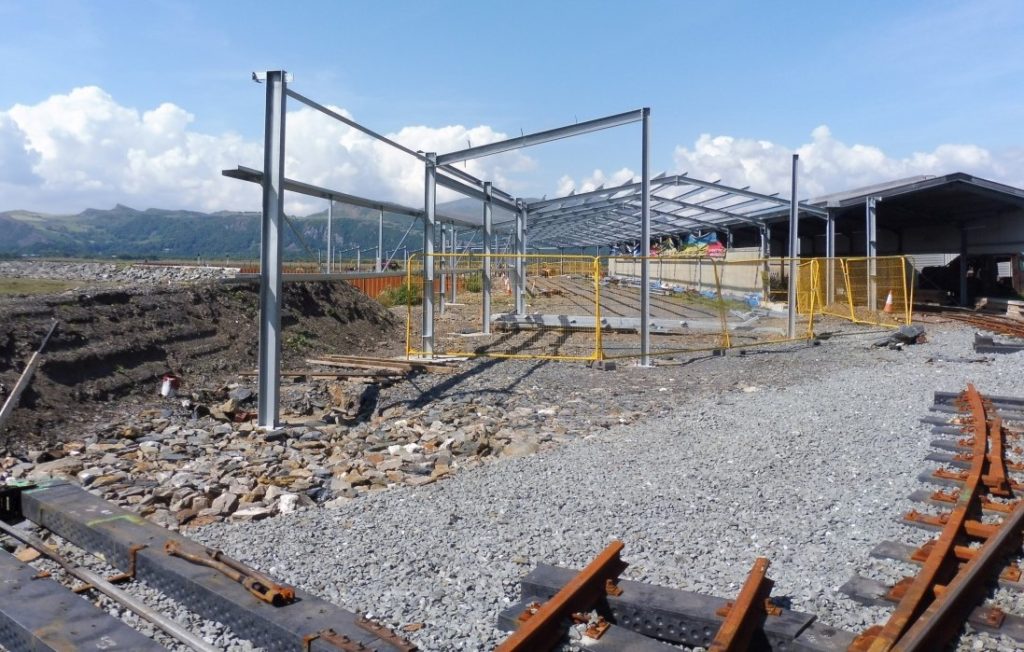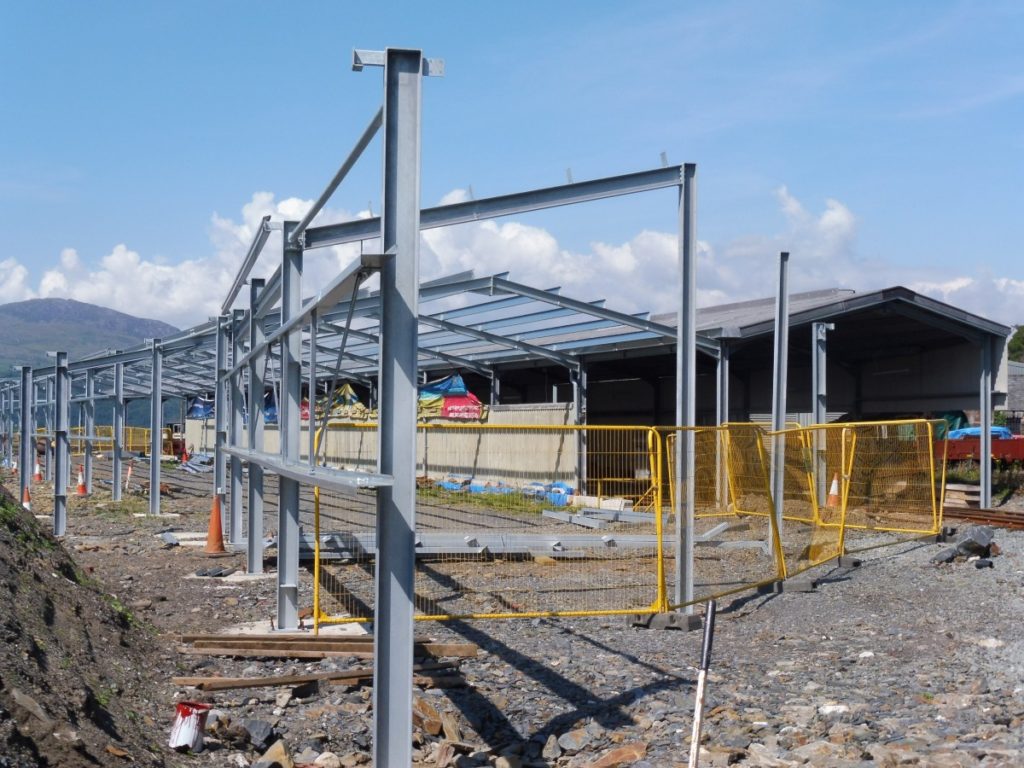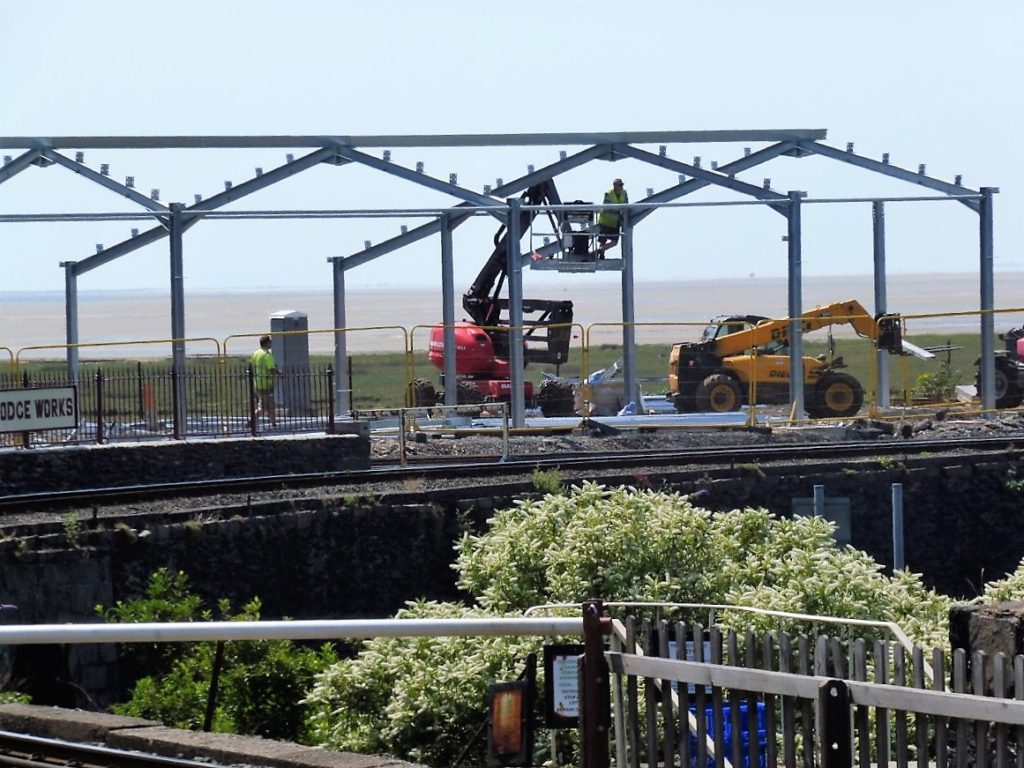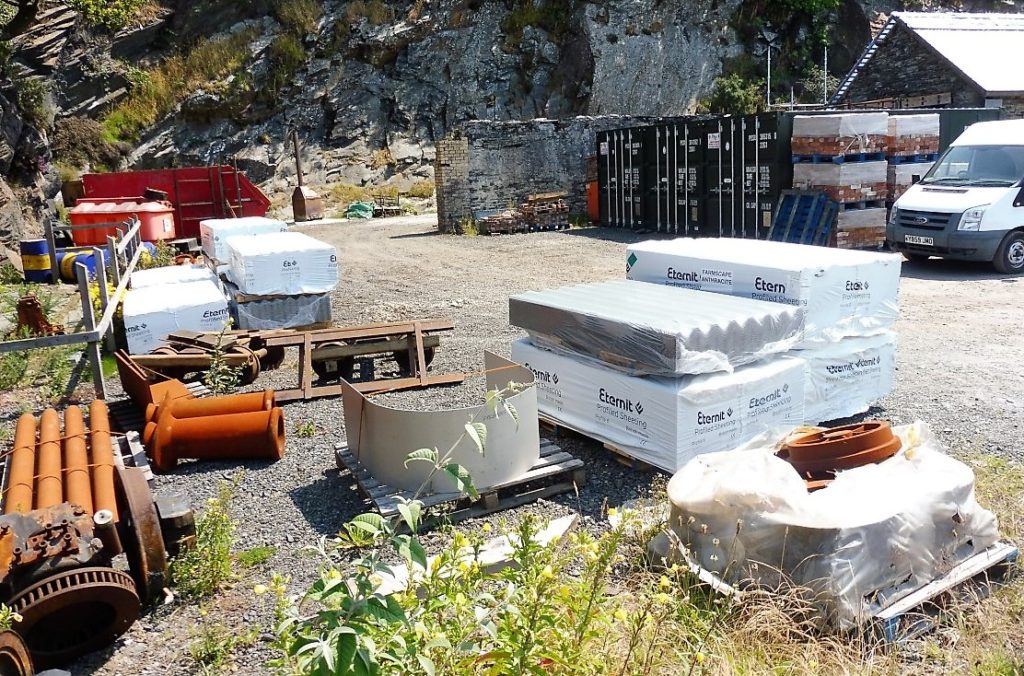 The roofing has arrived so no delays should mean even greater progress to report in the next couple of weeks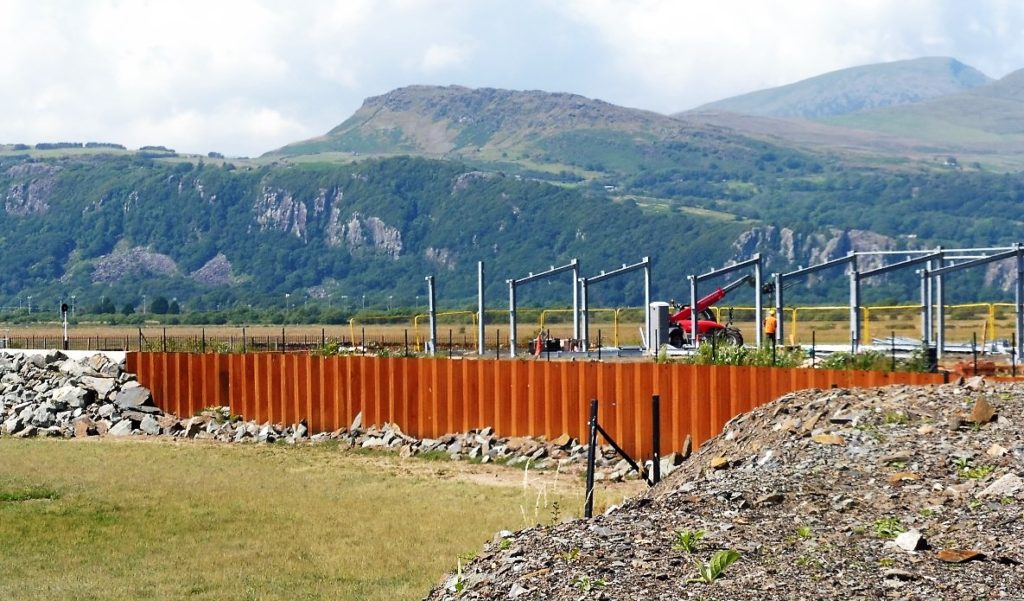 To hide this, suggestions were varied and most unprintable, however perhaps a Forth Bridge Project for Young Volunteers Week?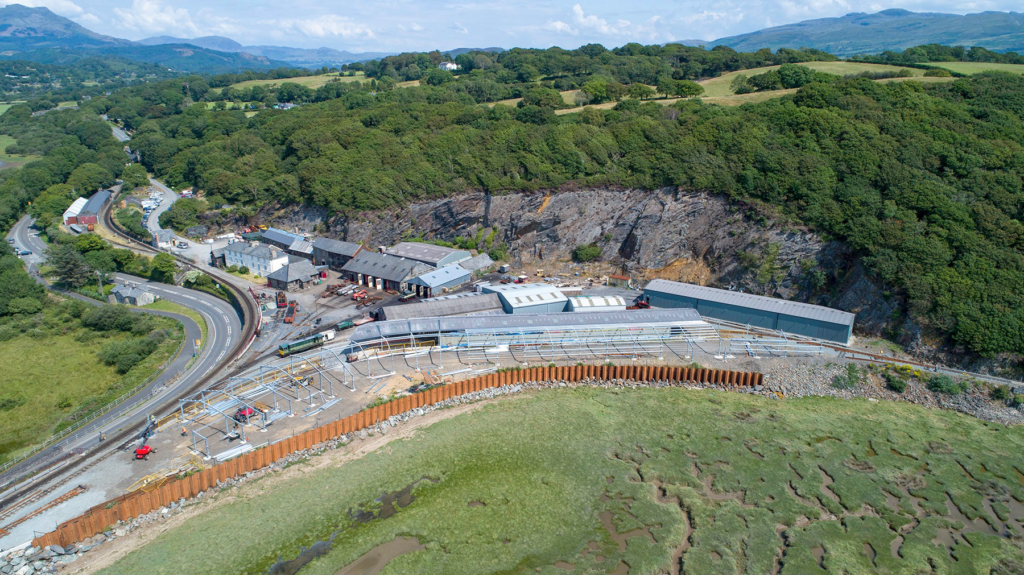 Dave Thurlow's Aerial shot certainly does show how the barrier dominates the view – many thanks Dave for giving me permission to use this and the one in the featured image slot.