When a Shaper becomes a Slotter
Thanks to our request for information last week, Ed finally got a part of the answer to what exactly the machine is that he is restoring.
It turns out its whether or not the head can rotate that defines it from being a shaper or a slotter.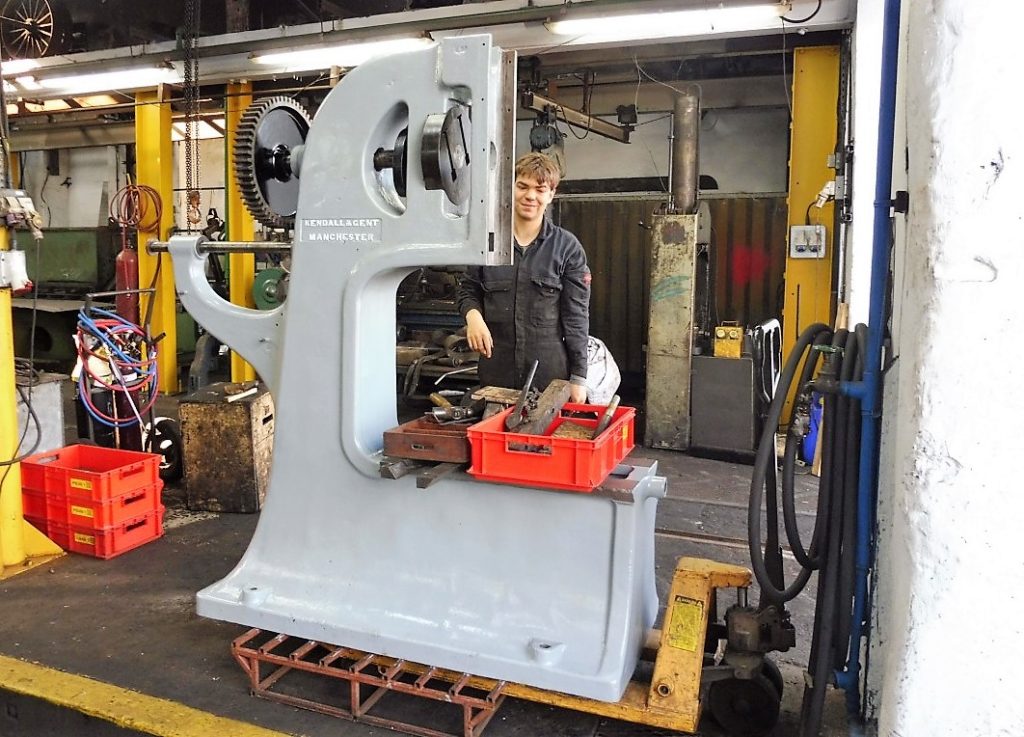 What a difference a week made!
A sledge hammer came in very handy to get things moving into place…
Everyone is enjoying seeing this machine come back together, even the General Manager had to take a look.
We have found a few more pictures, thanks to the new ibase but, as yet, nothing that will help us identify the missing pieces to get an idea of what the table feeds look like. So please, keep looking in your albums for photographs, taking inside the works, previous to 2007.