Tan Y Bwlch has had a Makeover.
Last Saturday, I took a trip up the line – without Bonnie – so that I could explore all the new changes that have taken place in the café since it came under new managership this year.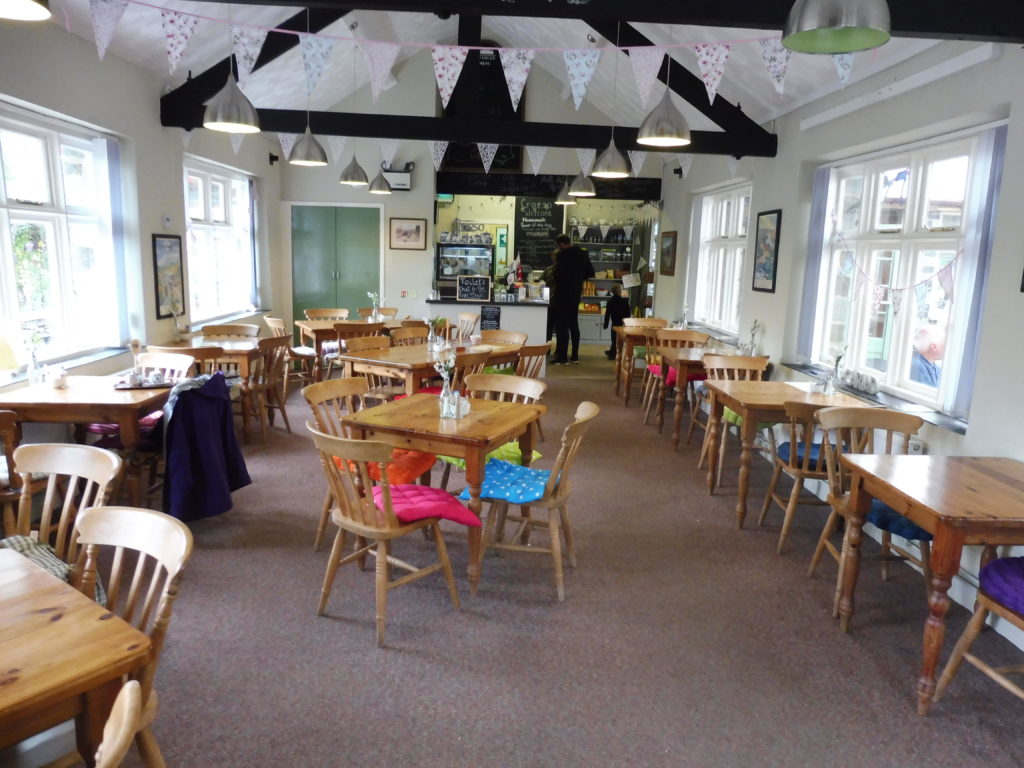 The cushions and buntings certainly add colour and comfort – I did snatch this photo opportunity before customers got in…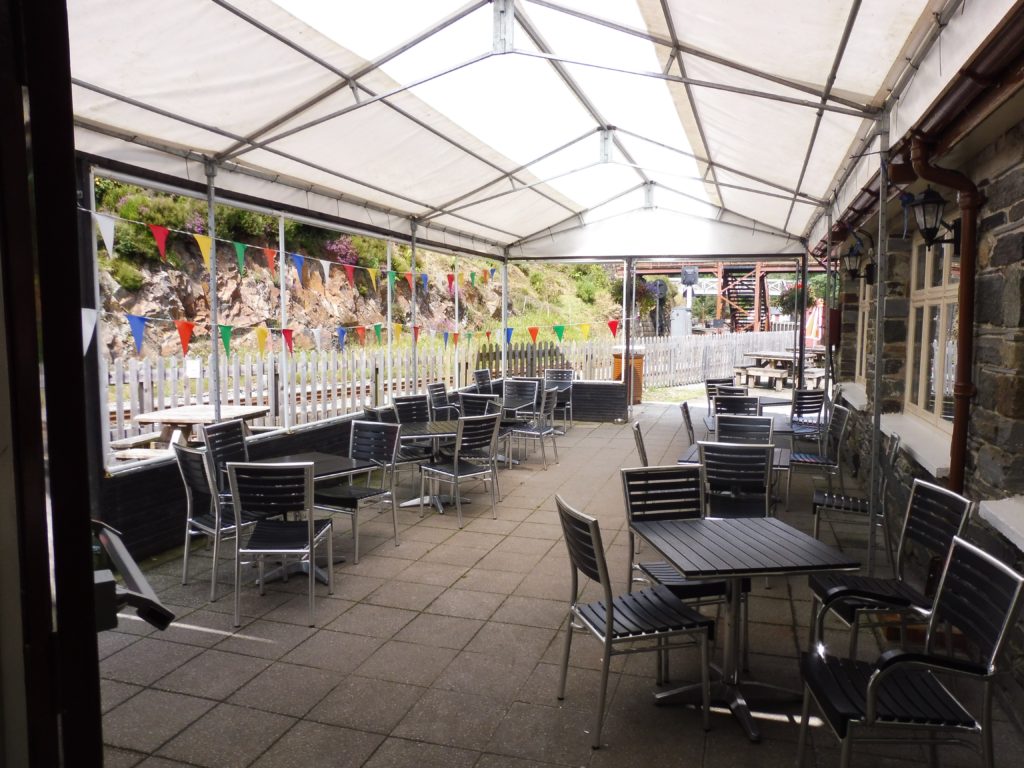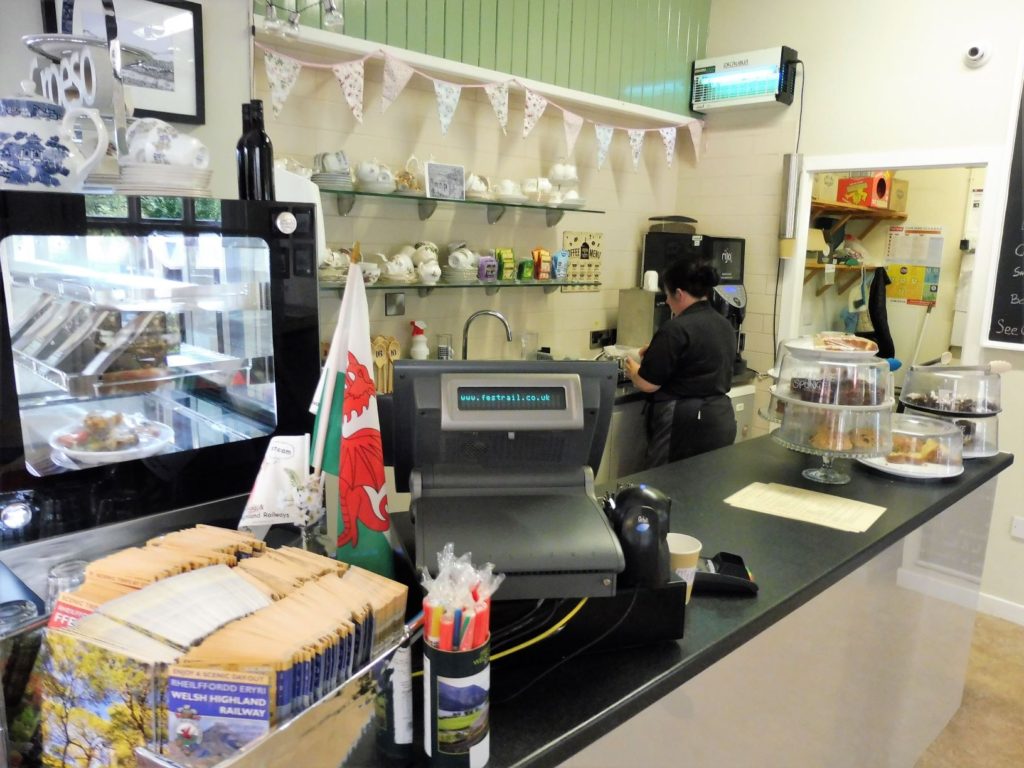 China cups and saucers, with teapots that pour nicely and lots of lovely home baked cakes to chose from.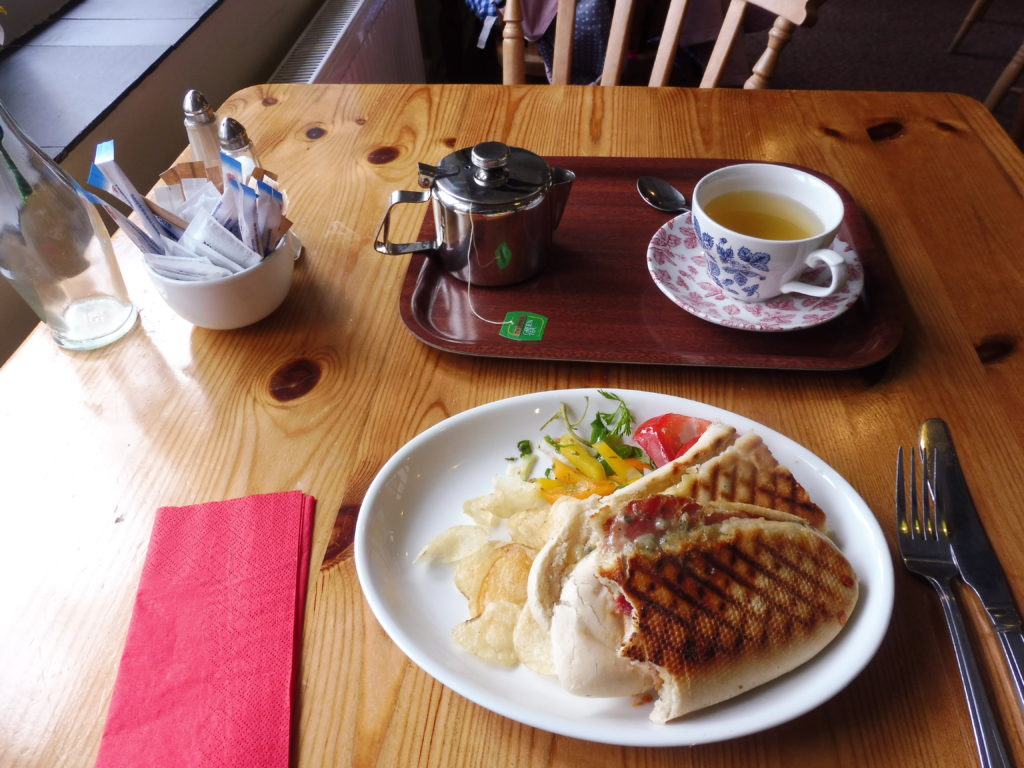 After a couple of bites of my stilton and bacon panini, I can vouch for the quality – absolutely delicious…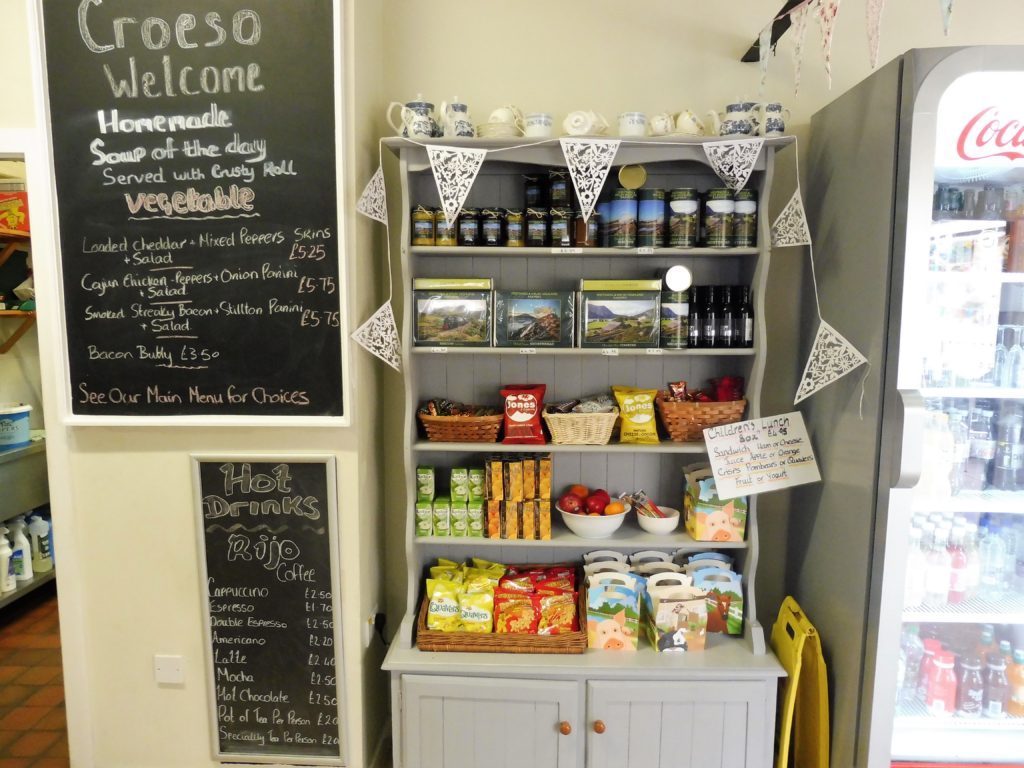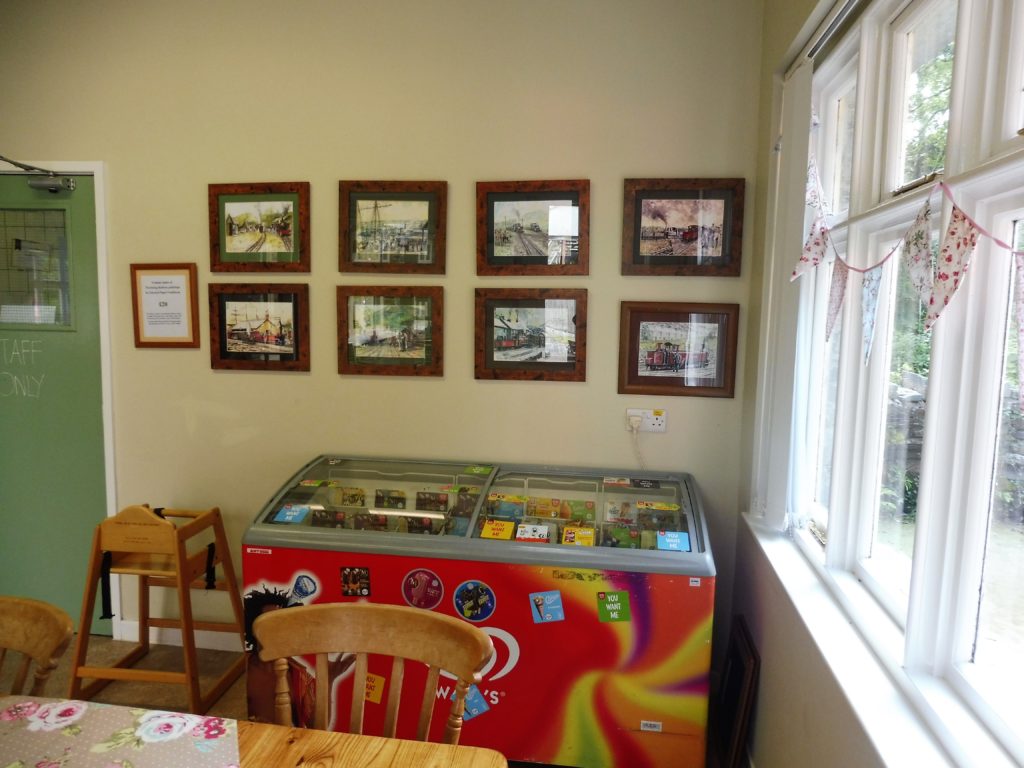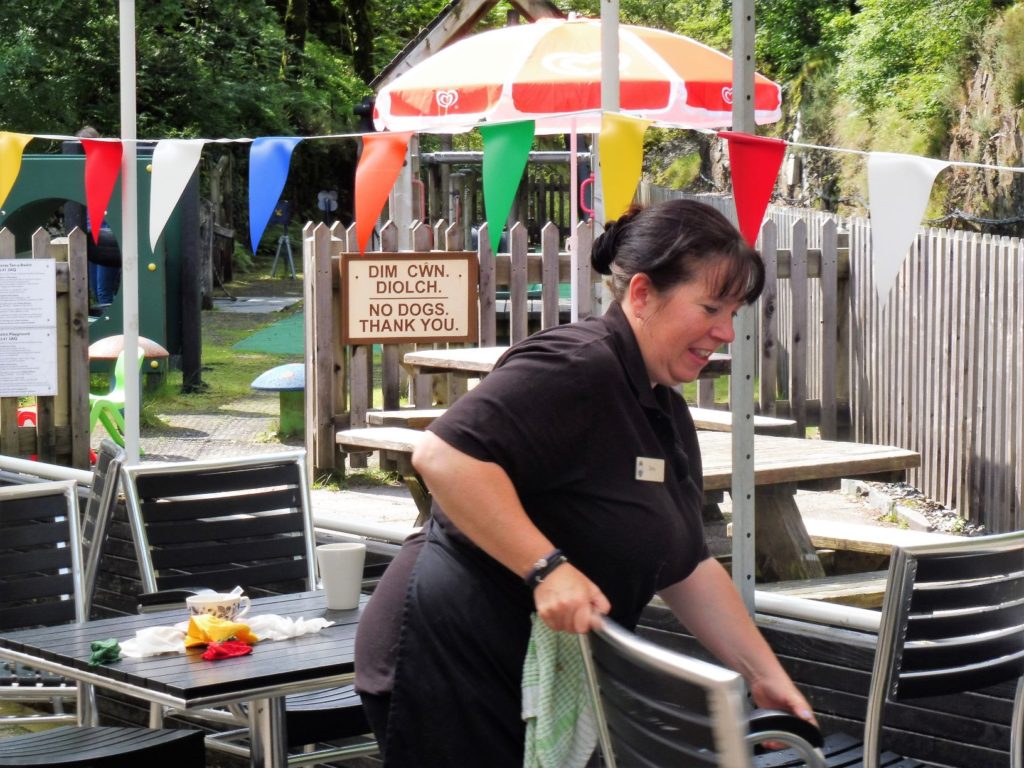 Deby had a smile on her face what ever she was doing.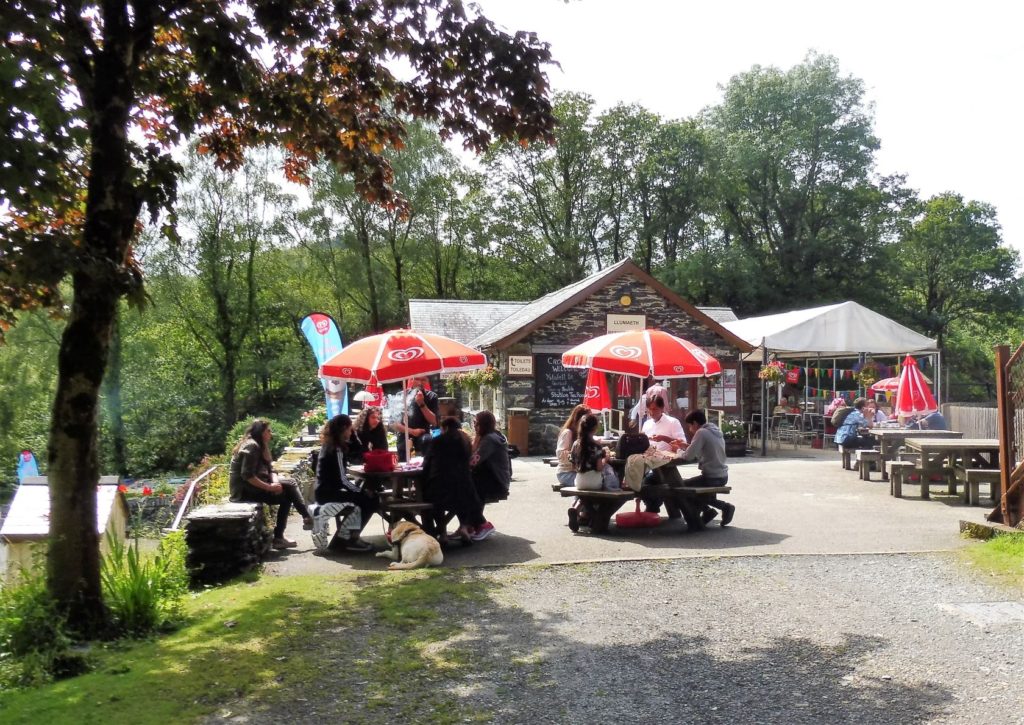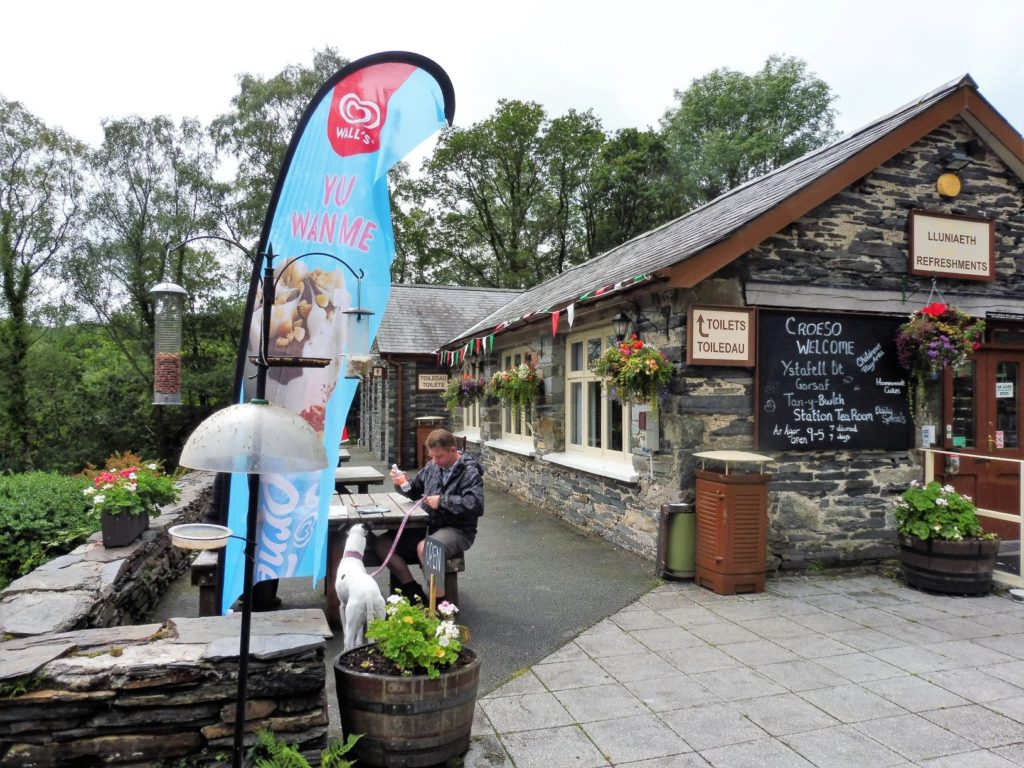 Welcoming sight outside with the big sign. Lots of lovely hanging baskets and pots full of a variety of blooms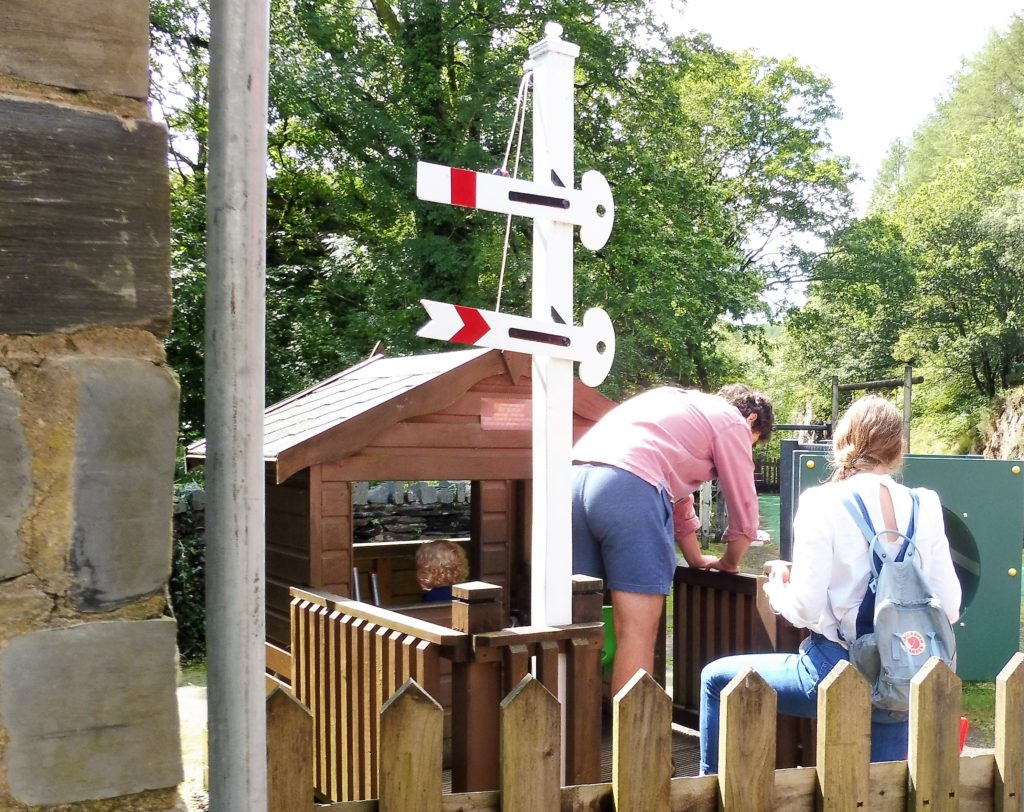 A great play area for the youngsters. Taking the train from Porthmadog or Blaenau can be a long journey for the young ones. Breaking the journey at TYB is ideal for youngsters and walkers alike.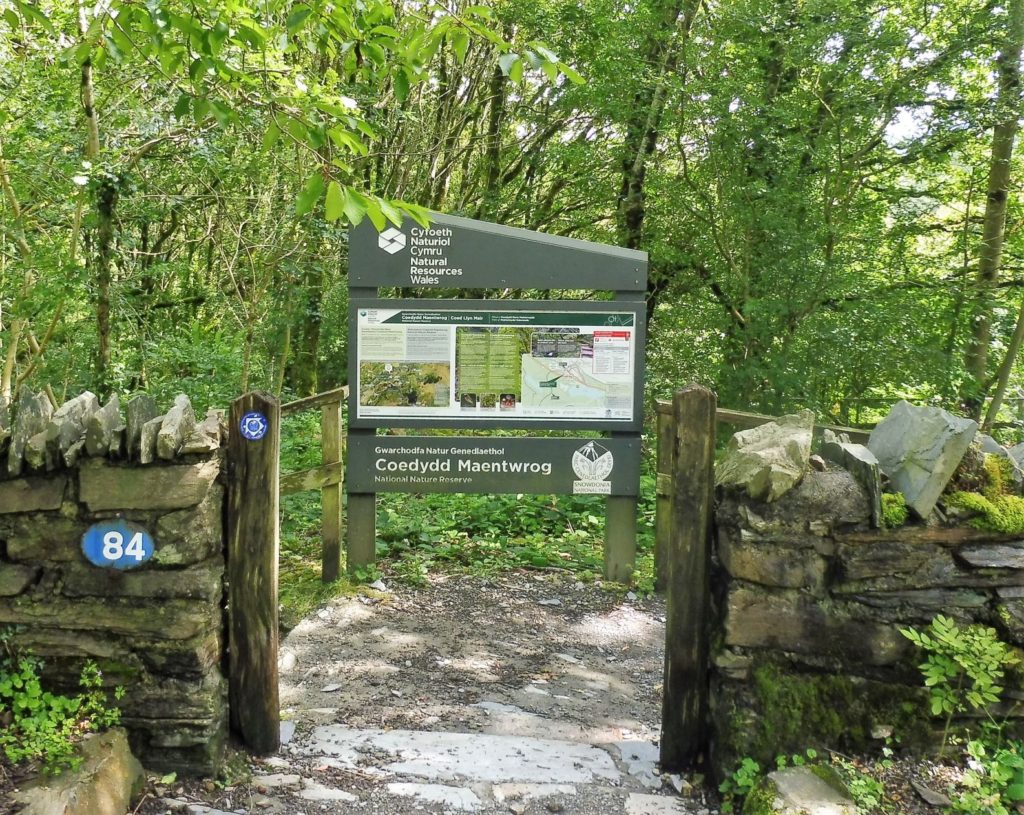 A favourite starting point for Bonnie and I with a variety of walks available around the lake and through the woods for all ages and abilities. Free maps are on a stand near the counter. A nice cool area to sit with the dog whilst waiting for the train to take us back to our start point.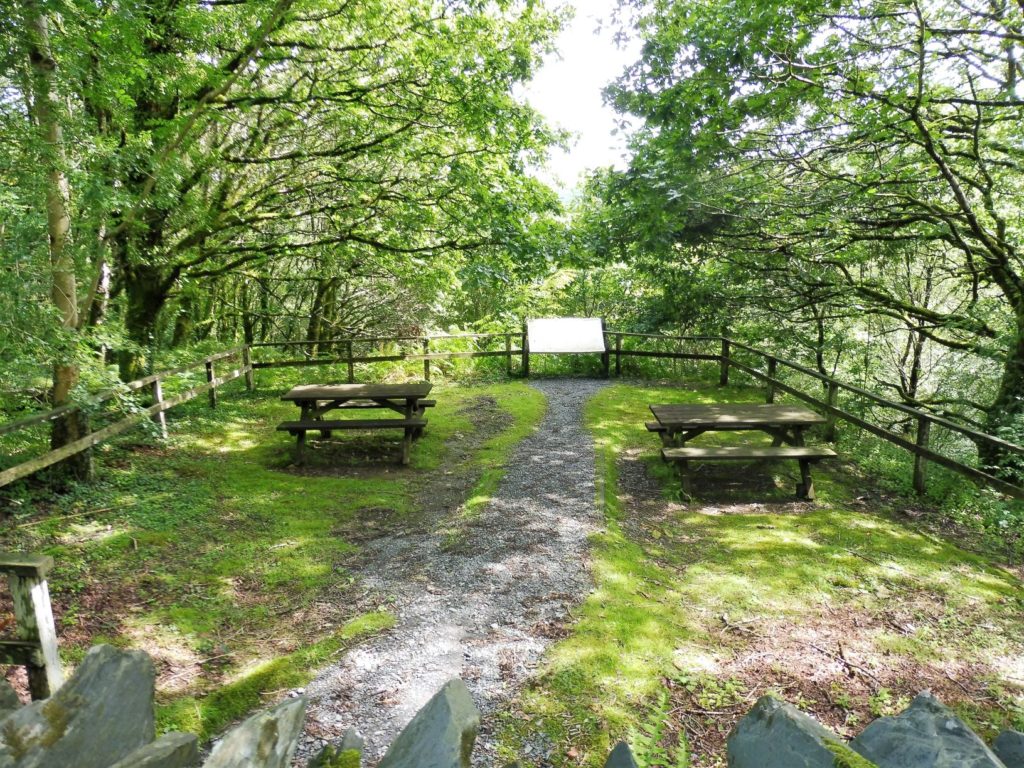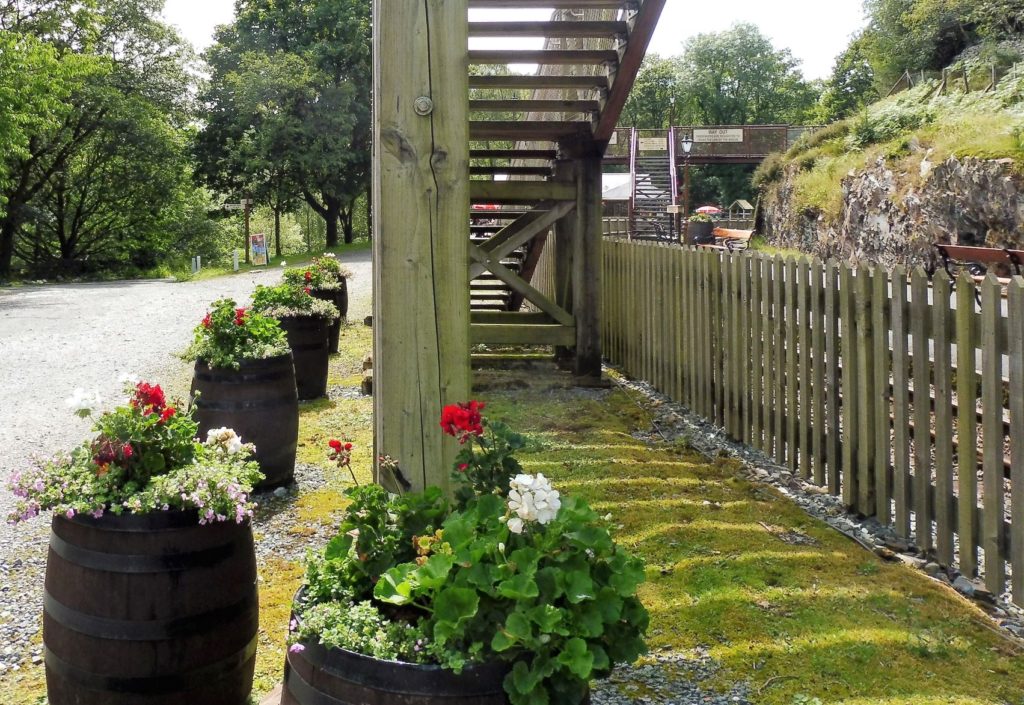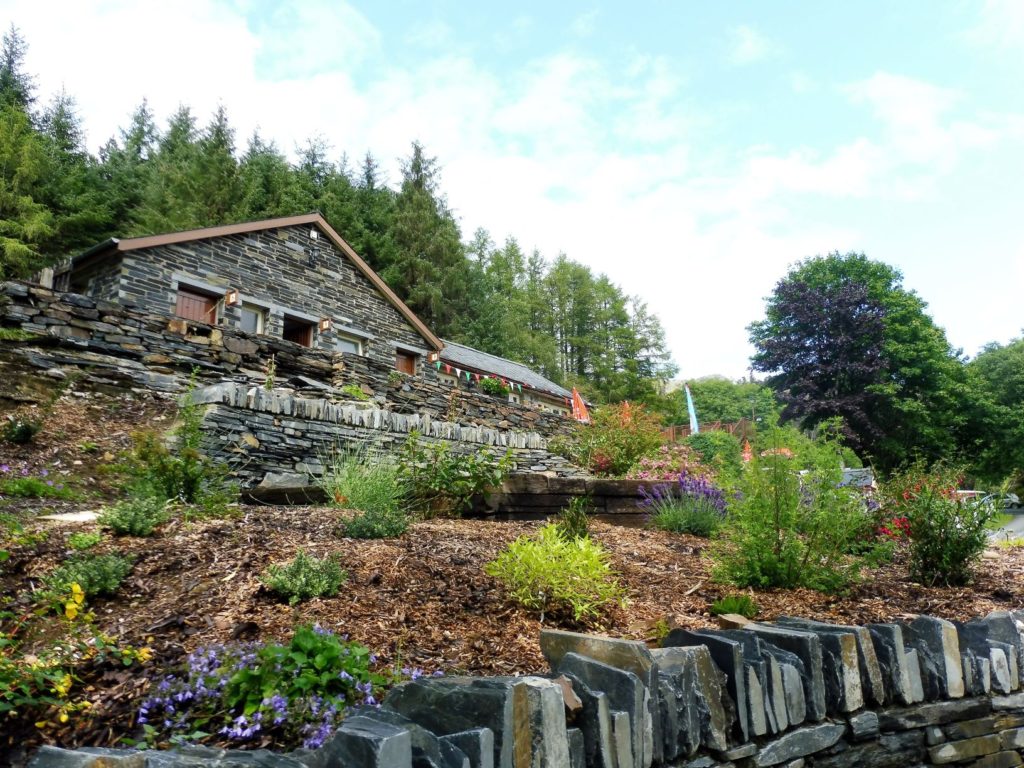 The shrubs planted early this year becoming established.
Exploring the memorial garden.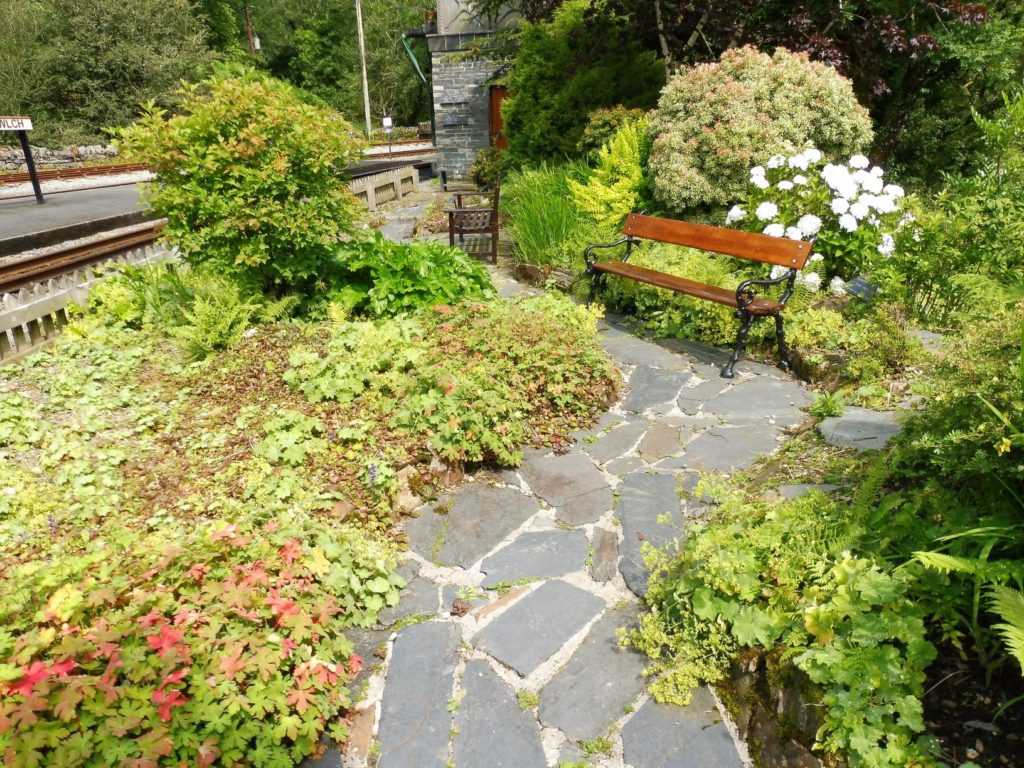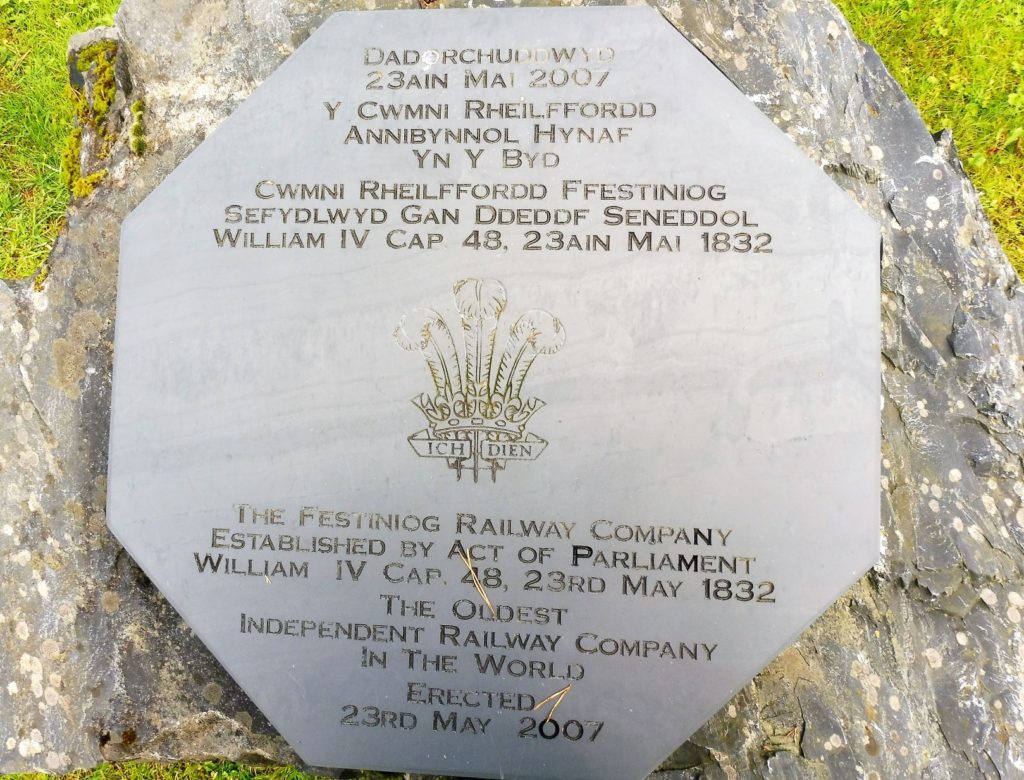 Why it all began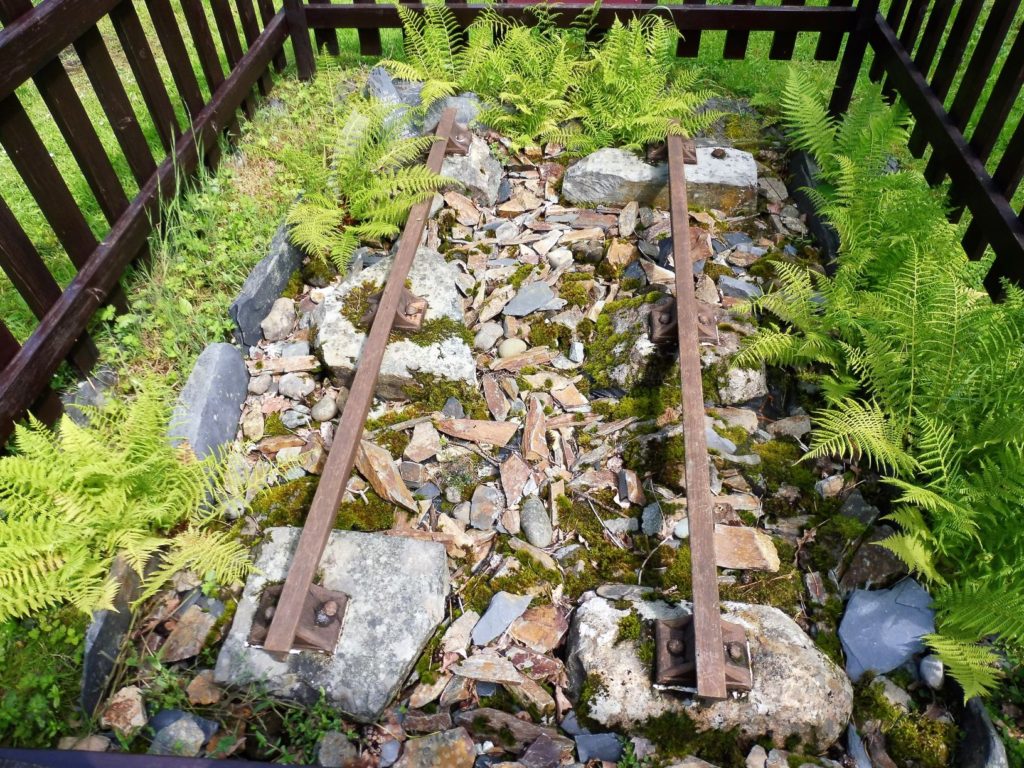 Track laying in 1832…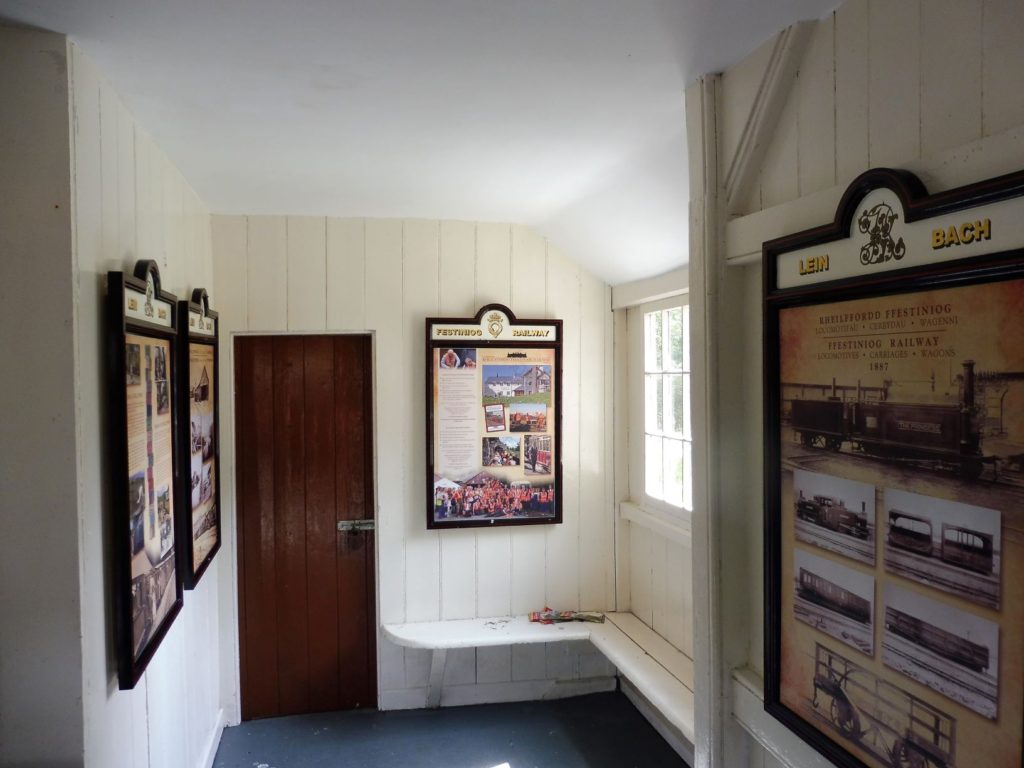 If you want to learn about the heritage of the railway, look no further than the waiting room…
I got so carried away that I managed to miss my return train. Thankfully, Martin was delivering goods to the café and I managed to cadge a lift back to my car in Port. All in all, the staff and the atmosphere is so welcoming that this is definitely a place to visit regularly.