Evaluation: Ffestiniog and WHR Heritage Training – Staff and Volunteers
A workshop was held to discover how successfully the scheme is achieving its aims so far.
Objectives of the programme were "To tackle the developing crisis surrounding heritage and conservation skills, whilst taking much needed steps to broaden our skilled heritage workforce towards a more diverse and younger demographic"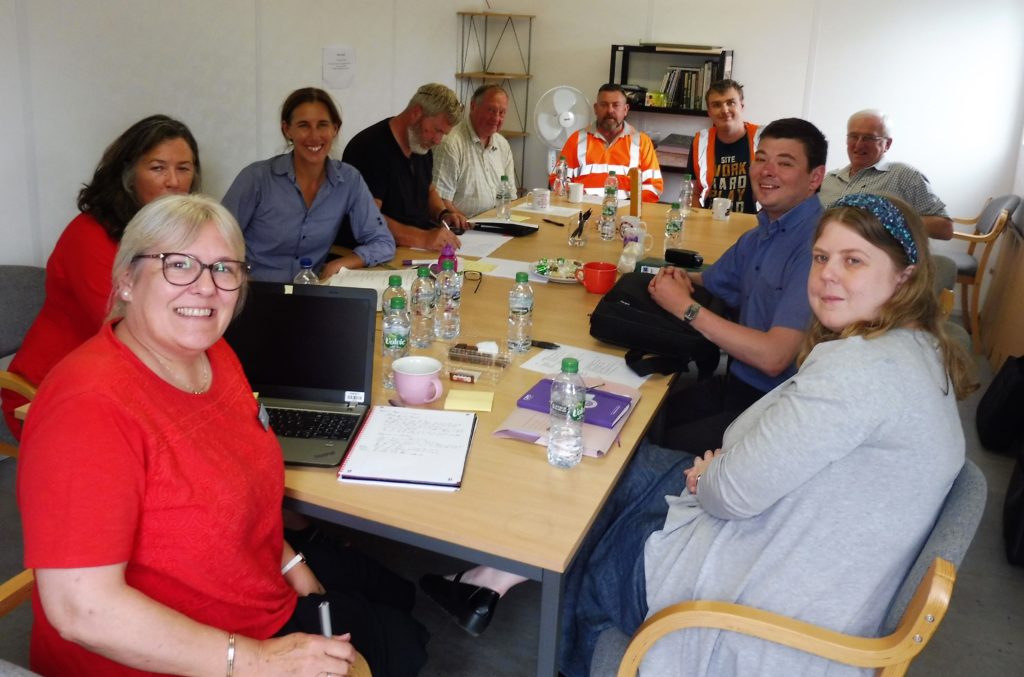 We started by telling the course providers about our backgrounds, our roles at the railway and our involvement with the HLF students. We then looked at the effect of them being in the different work environments in the workplaces; impact on the work required and integration with the existing staff and volunteers. We then looked at the key skills the students have developed, whether we think they are work-ready and why we think the project has worked. We also discussed what we had learned from the project and what, if any, changes we might bring in when the new students arrive in September.

I found it really interesting to see the level of diversity sitting round the table as whilst some volunteered most had taken completely different paths before arriving on the railway.
The course providers were equally impressed by the diversity of backgrounds and agreed, that outside life experience has gone a long way to help make this scheme successful and valuable not just to the students but for the railway as well. They said they had certainly gleaned enough positive and valuable information from the meeting, that they could share with other organisations who may be considering going down the same route.
All in all, an extremely productive and enjoyable mornings work.