WHR News from John Williams
Many thanks to John for keeping me up to date with the fencing and gates work activities of the Black Hand Gang at Beddgelert, Tryffan, Plas y Nant and Nantmor.
So, you start with a post…..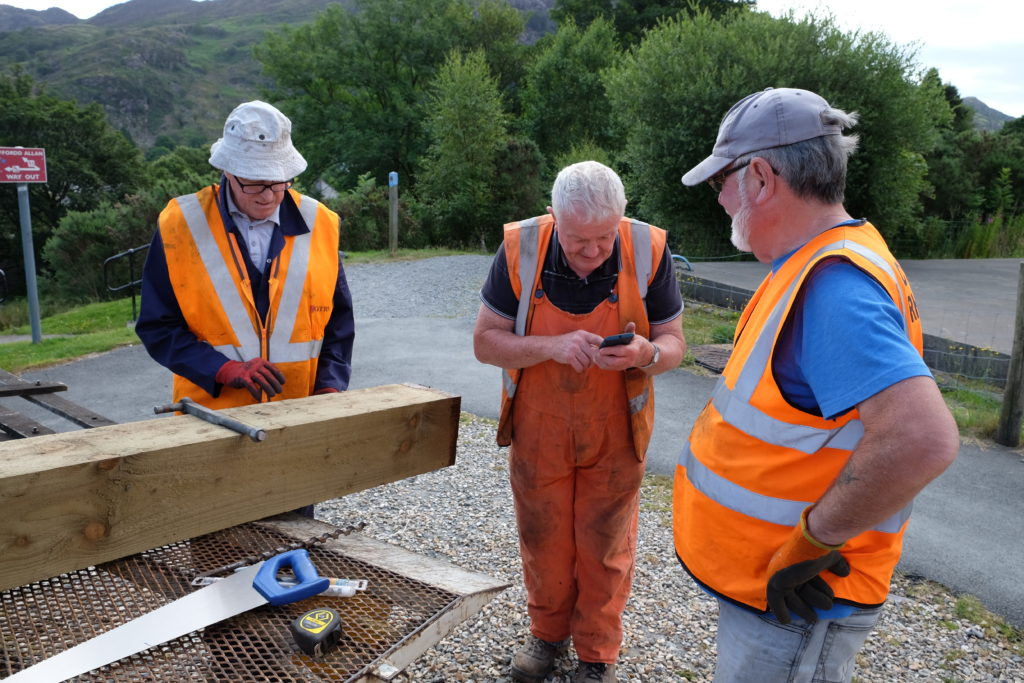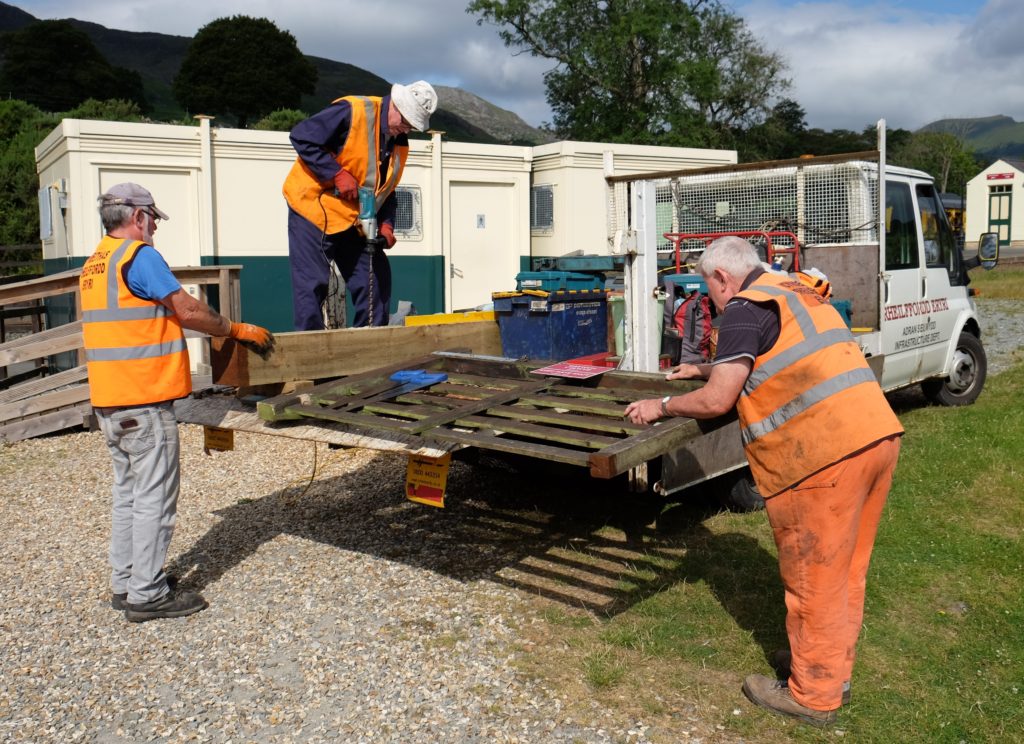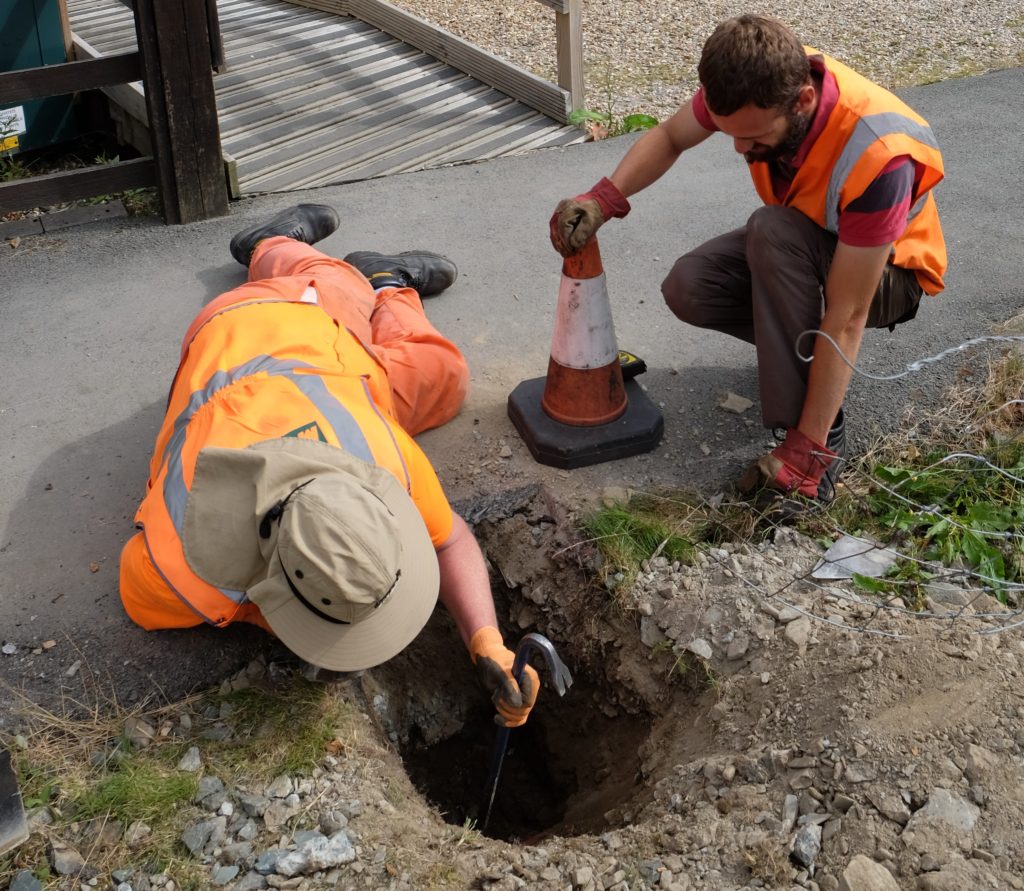 Digging deep…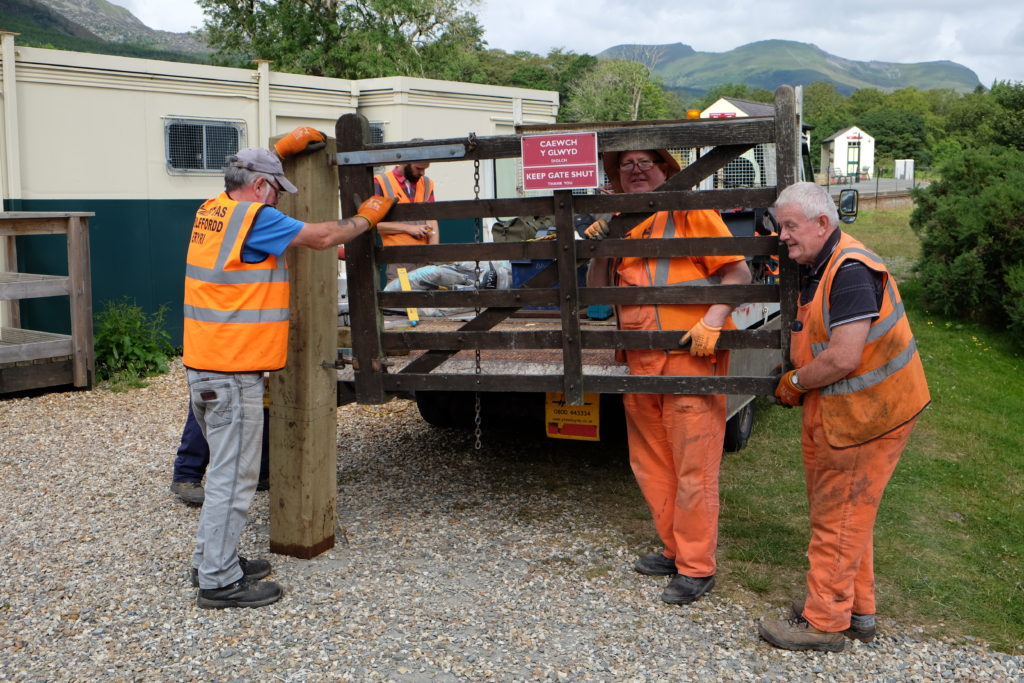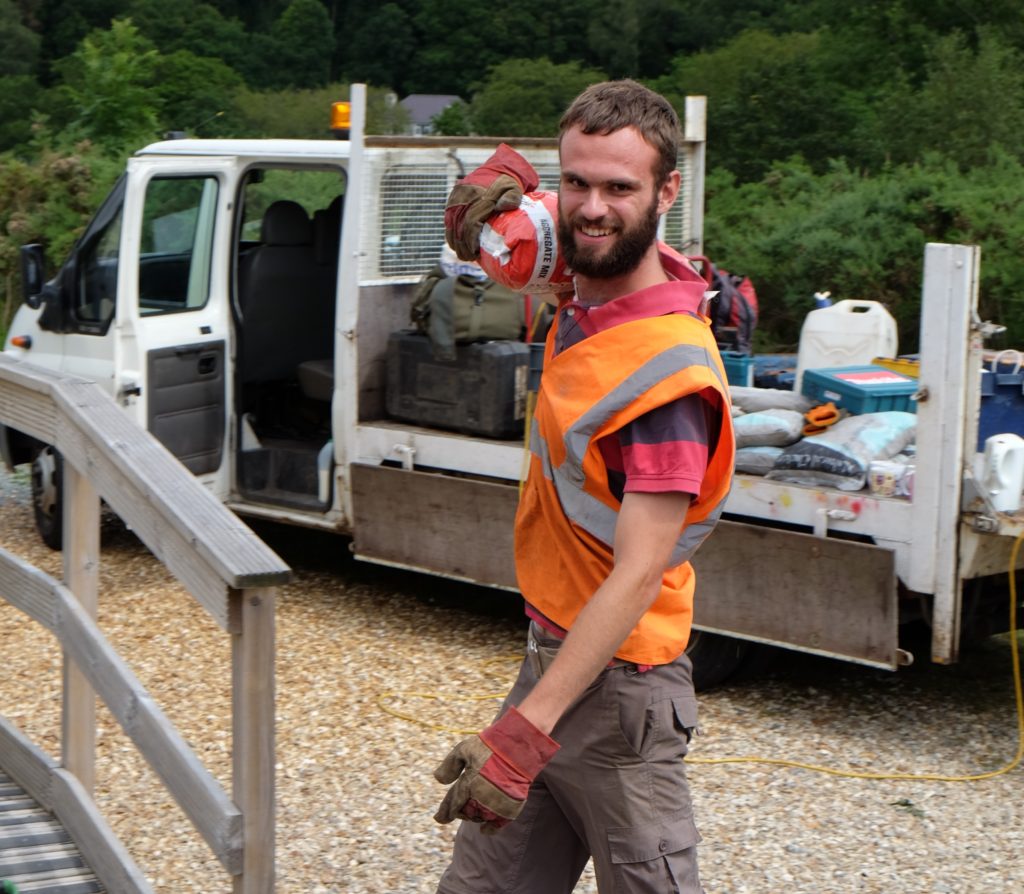 Tom Waldren is very happy at his work…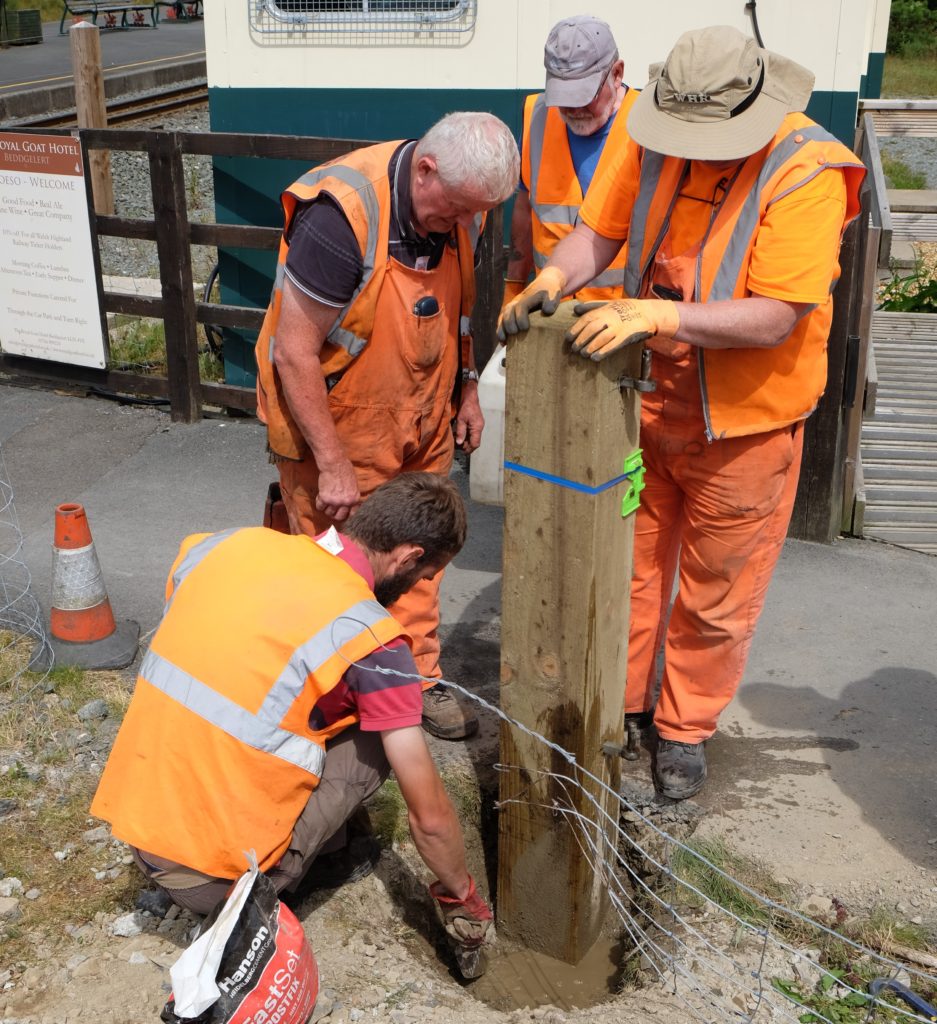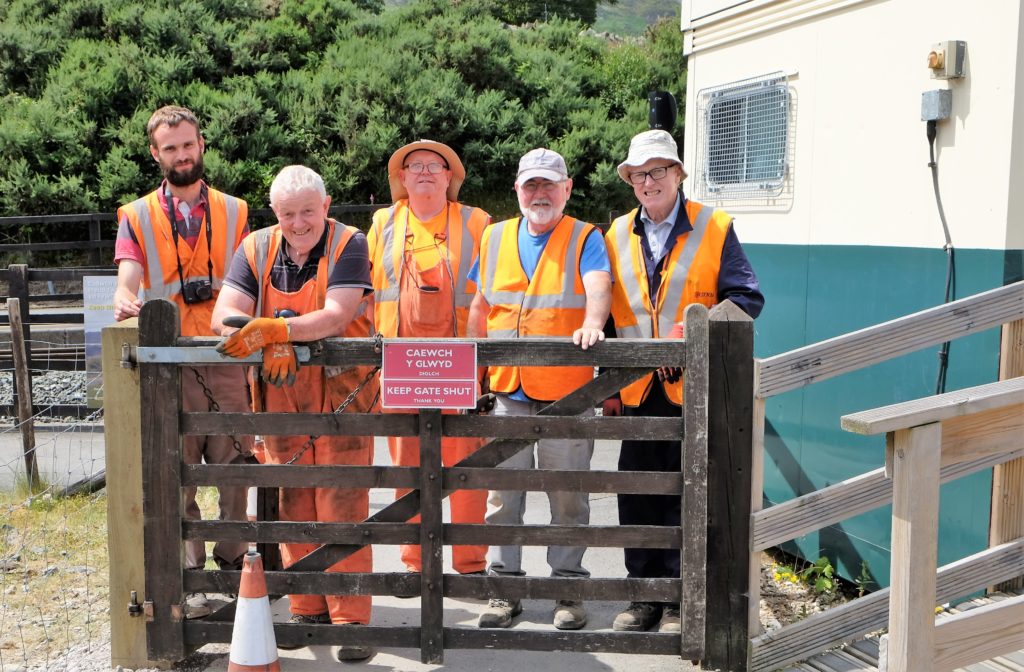 A Great Job Done!
Onto the next one!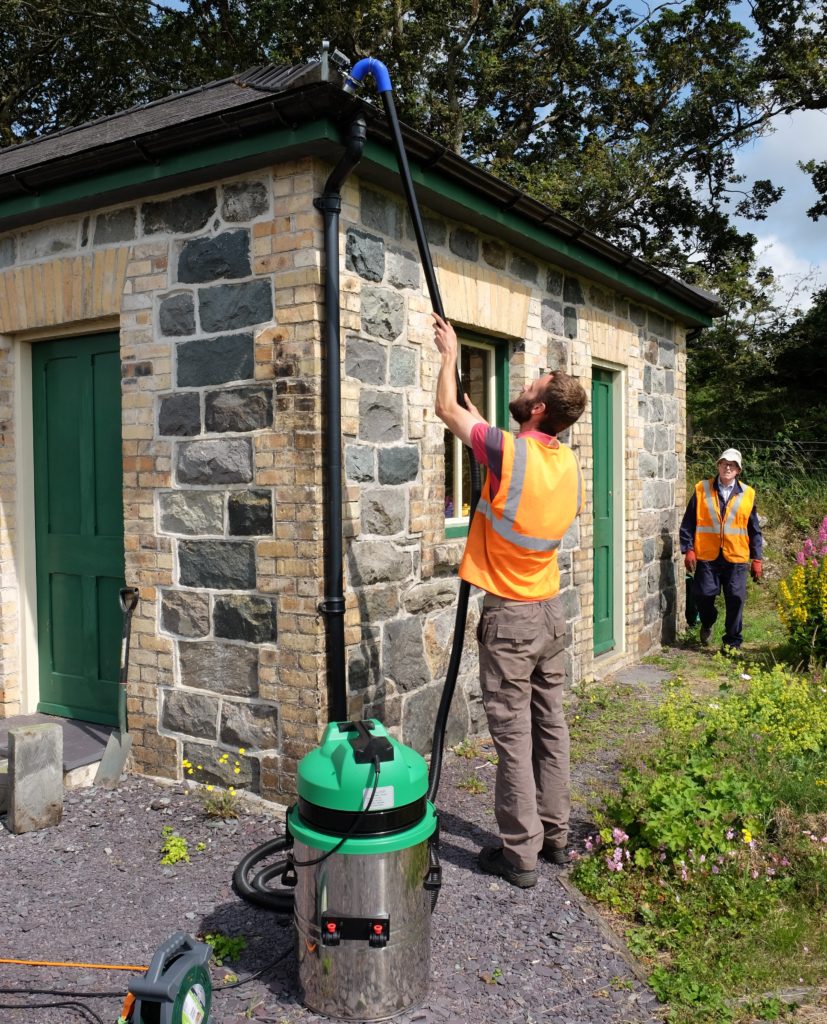 Here we have Tom again, definitely a man of many skills, cleaning out the gutters at Tryffan- could do with that machine at home!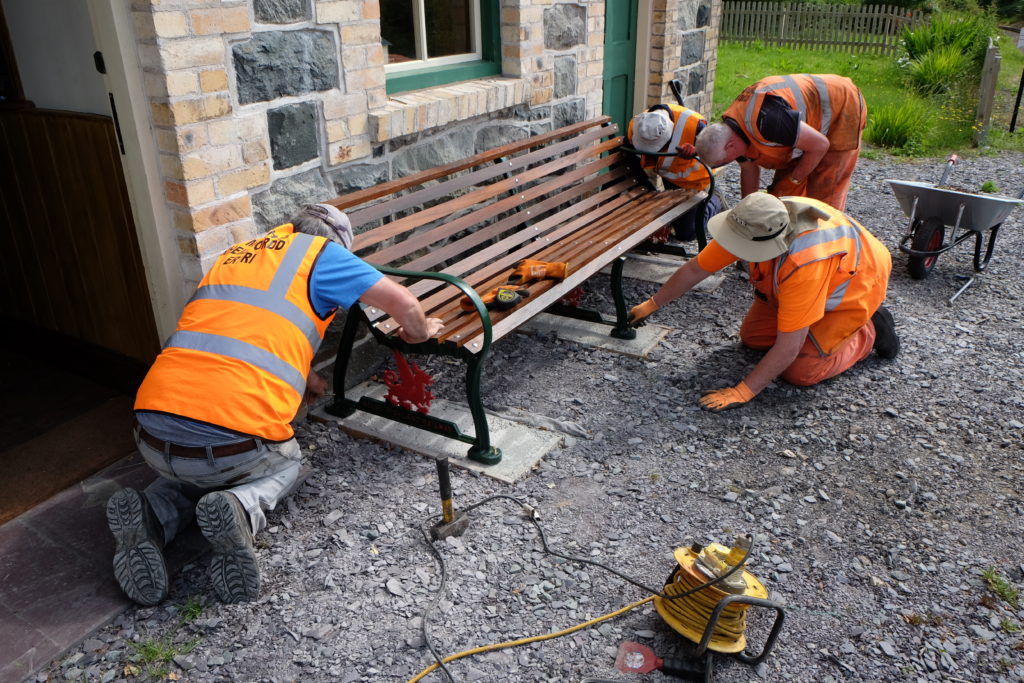 Now we know why this little area was fenced off when we went through a few weeks ago…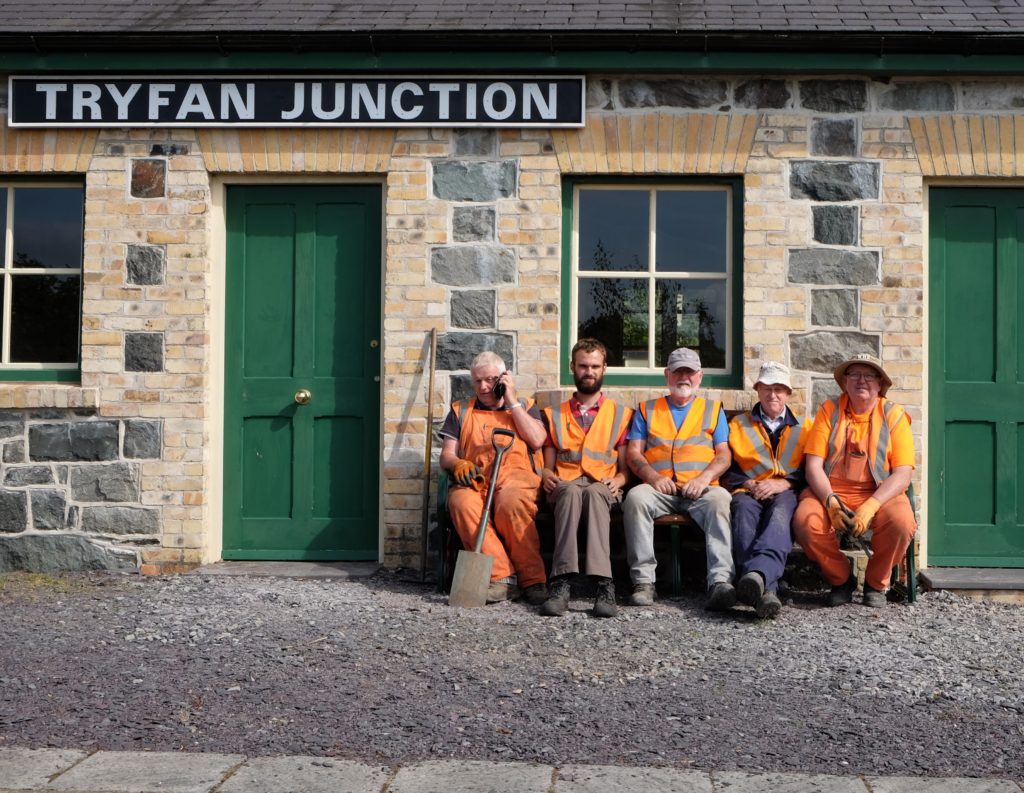 Testing it out….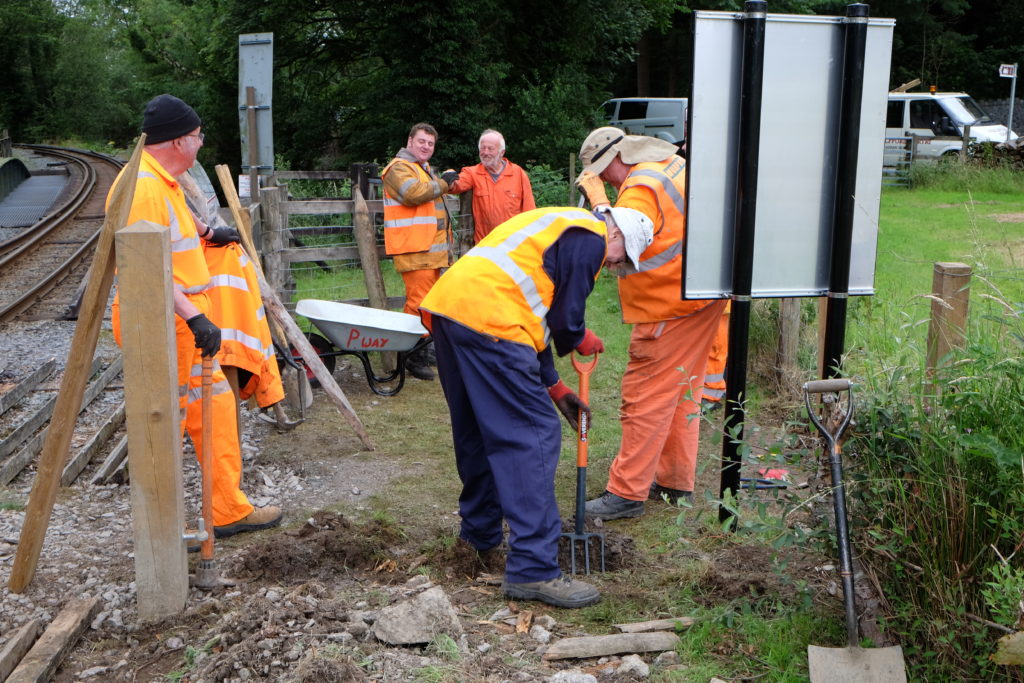 And onto the next job!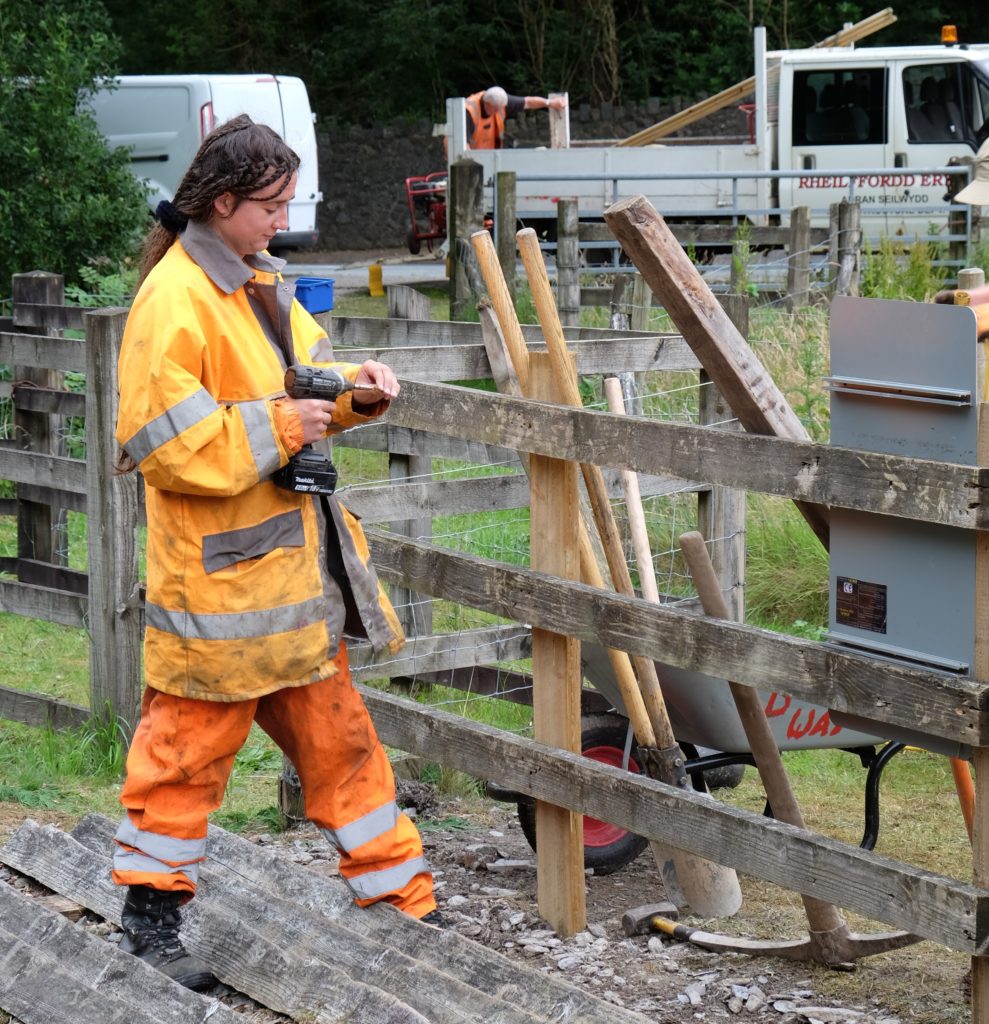 Here is Liz, multitasking…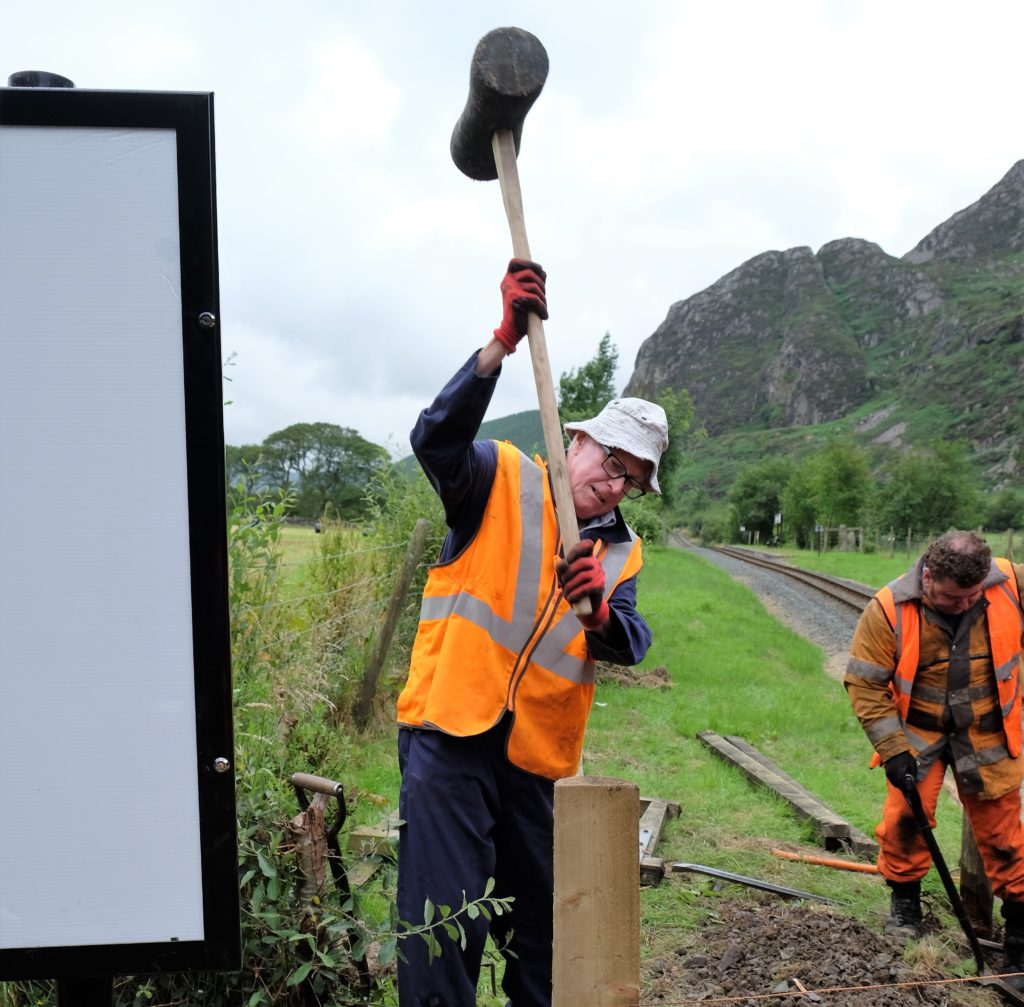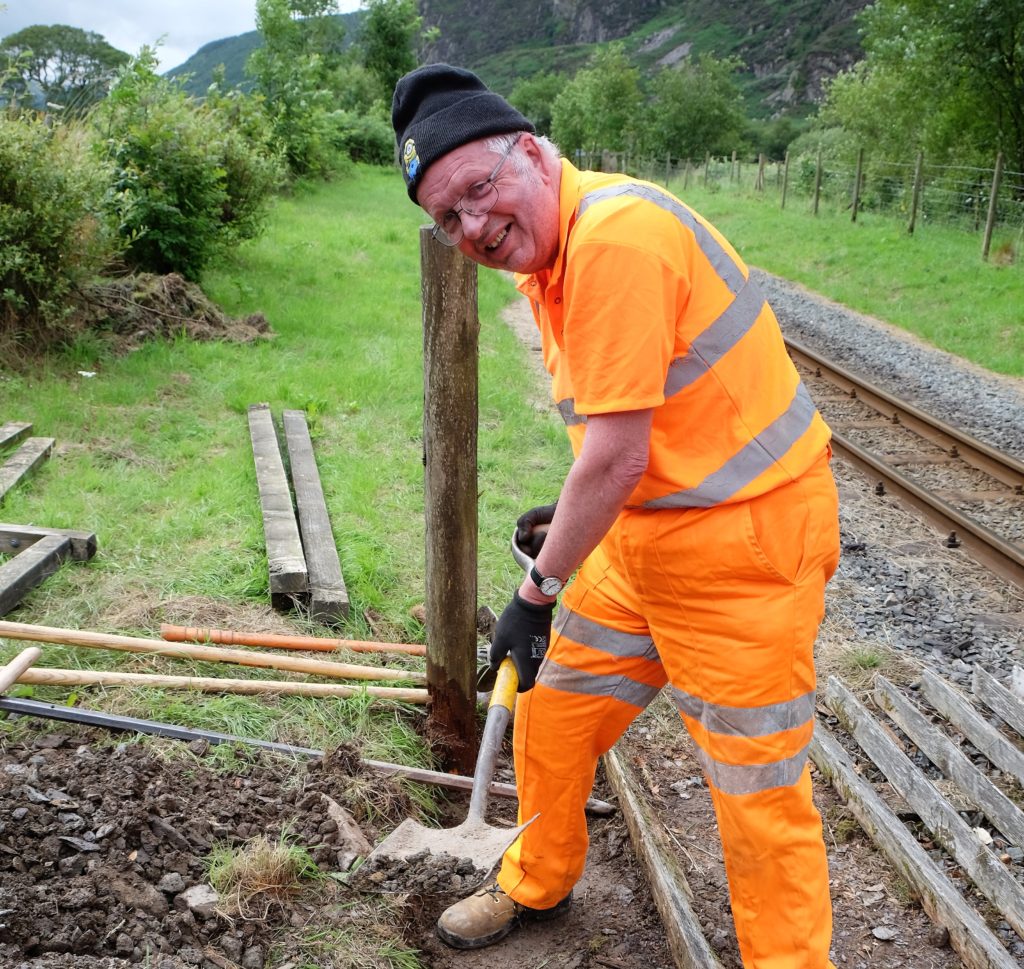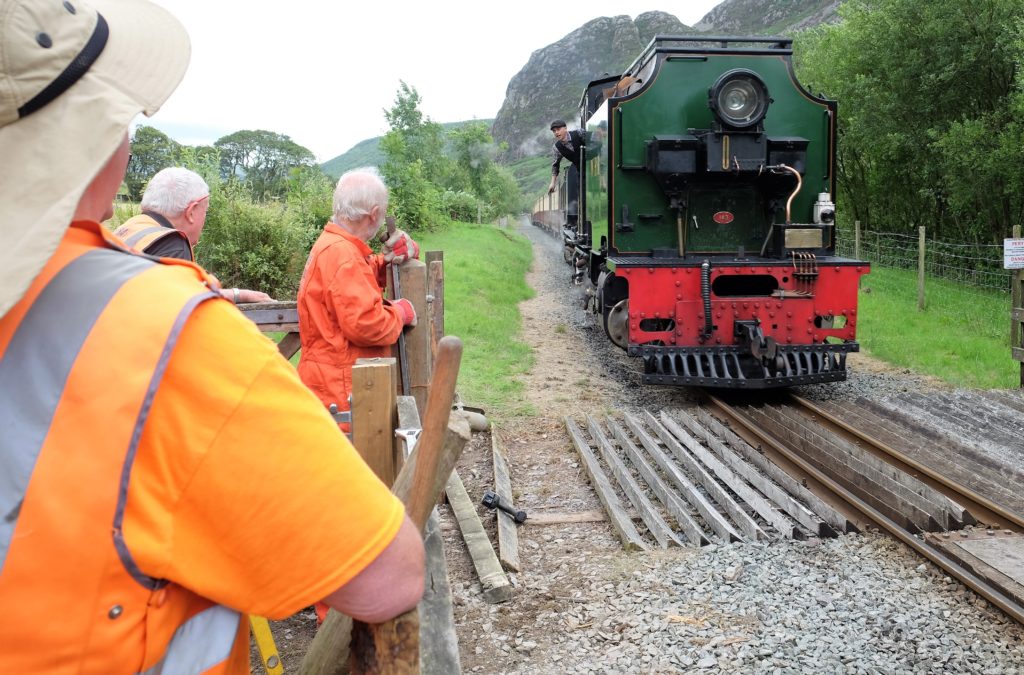 Safely behind the fence as the train passes by…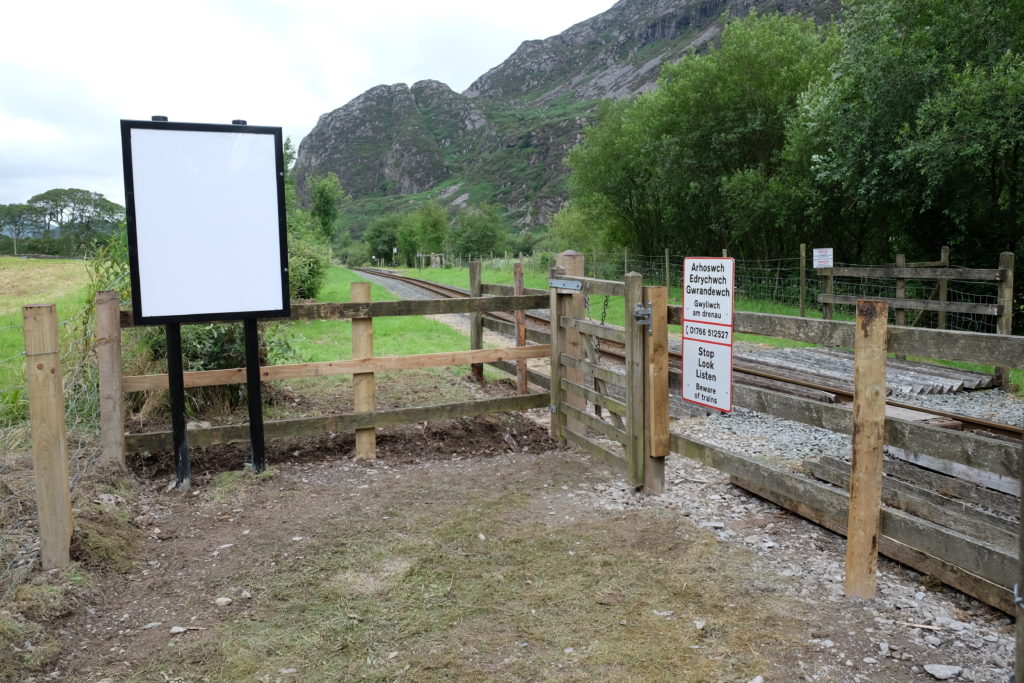 And another fence repaired… and finally…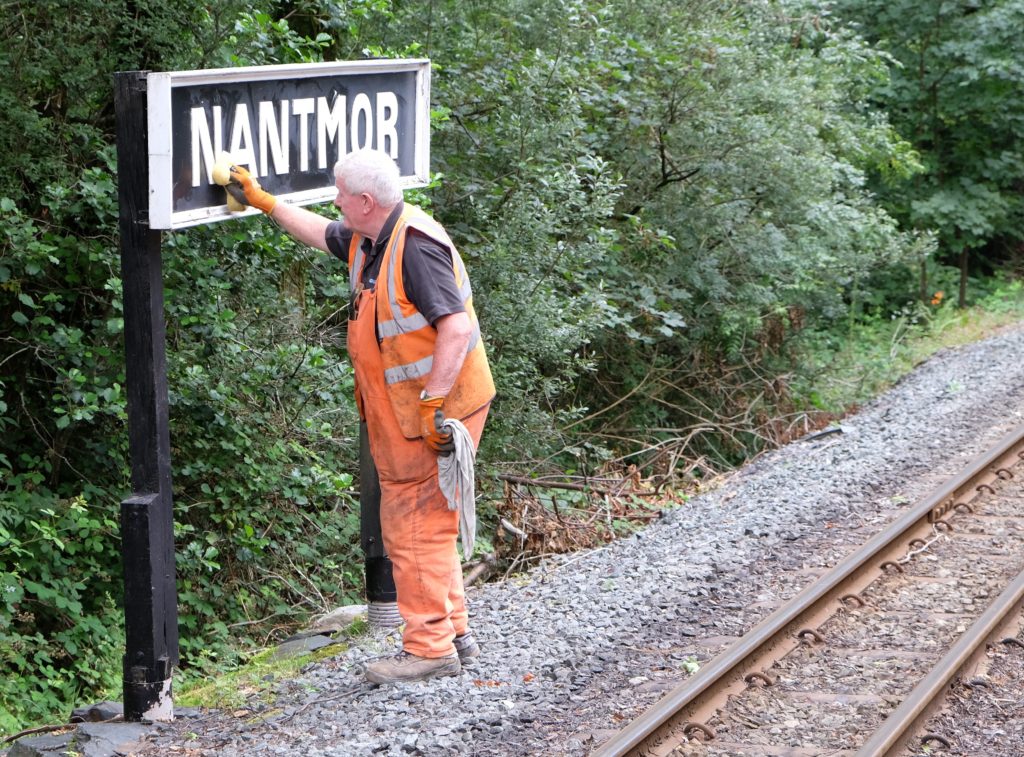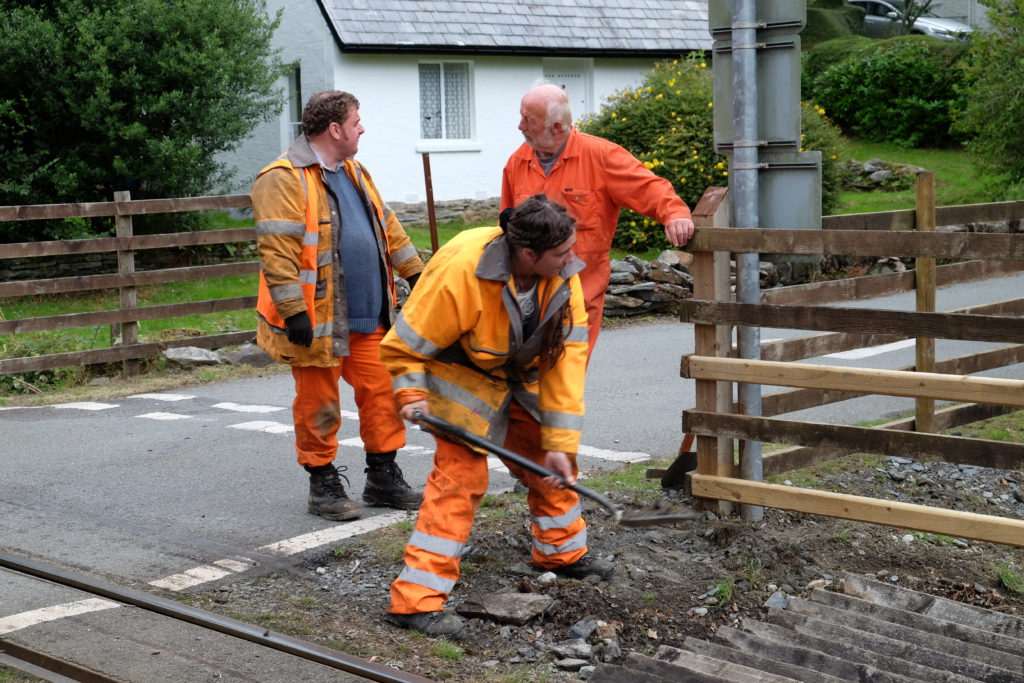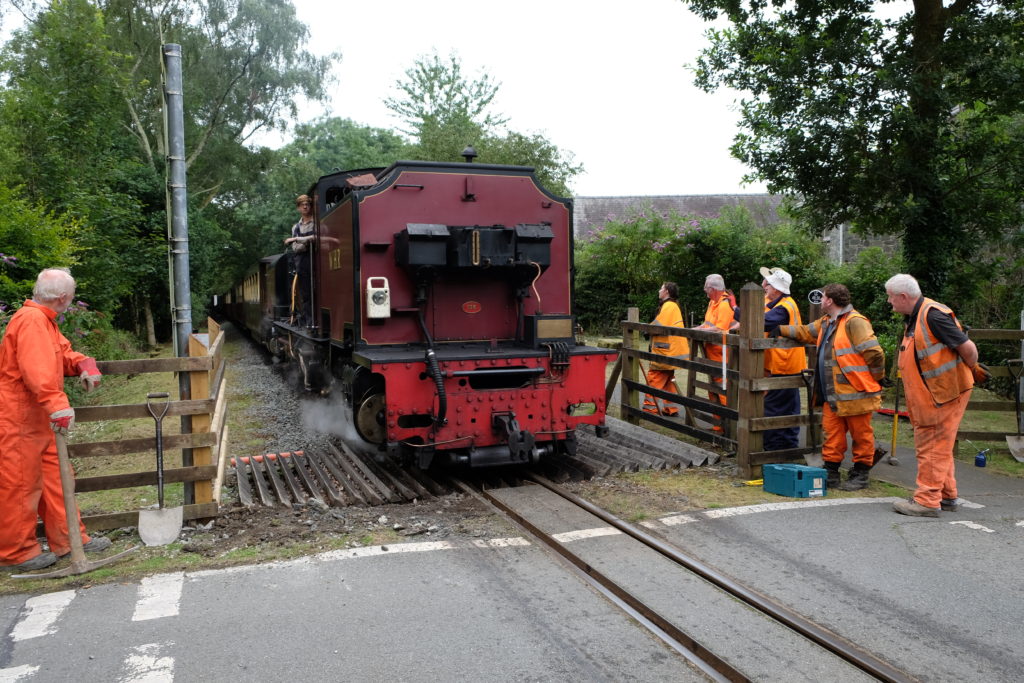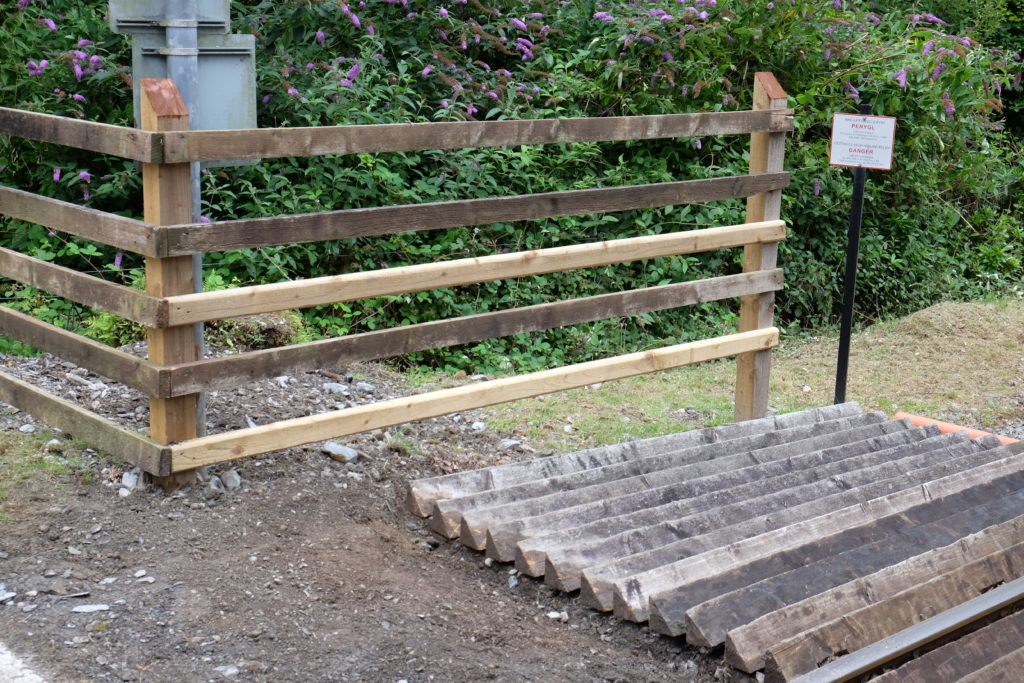 And another job bites the dust… All in all, a very productive weekend's work helping to keep the railway a safe place to be!