Just what the carriage works needed!
When sparks are flying as hot metal work is carried out, it is ideal if you have the space to install a specified area of safe working. Also an opportunity to re-cycle the old blinds that used to be in place.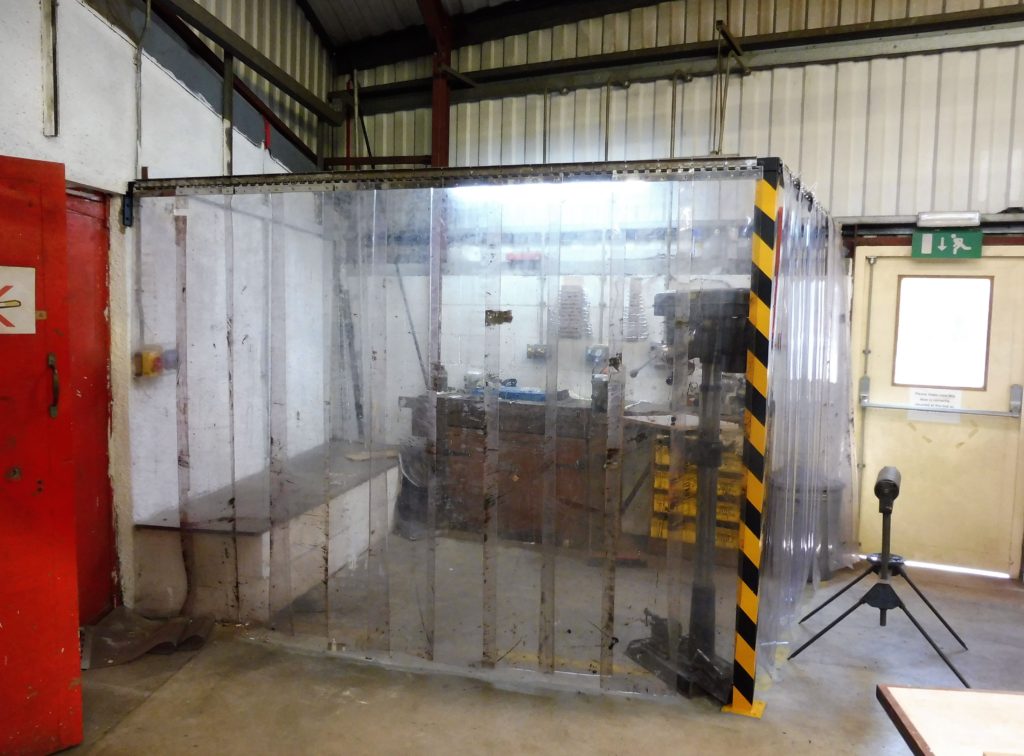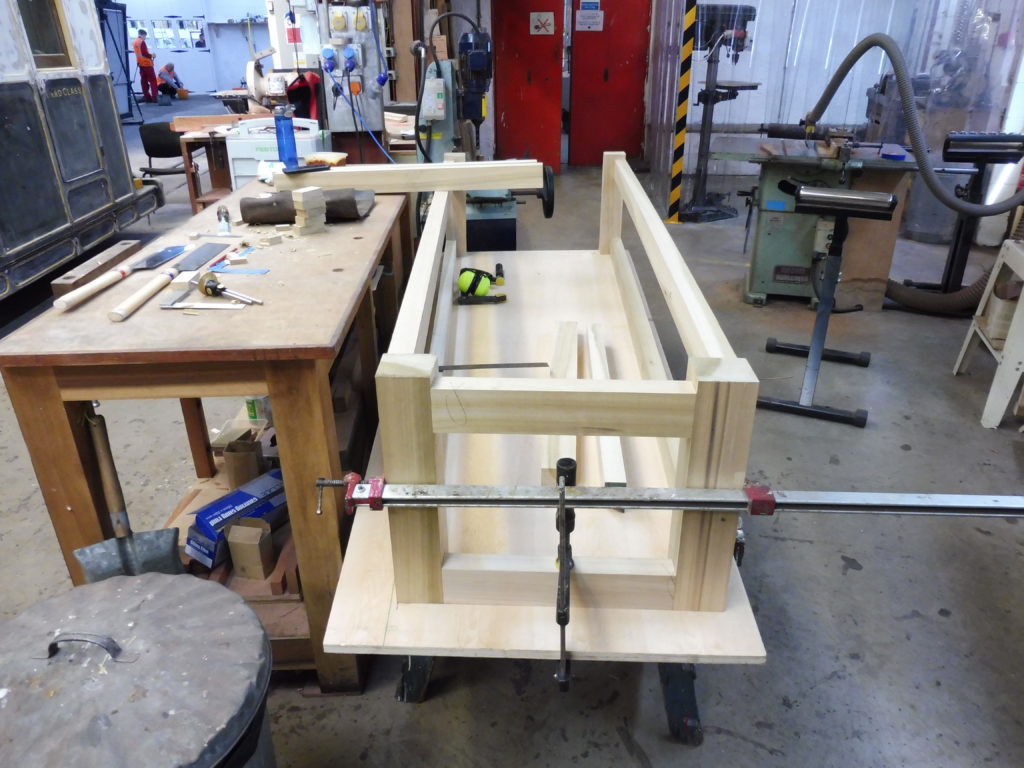 Adam is busy building some furniture for the hot room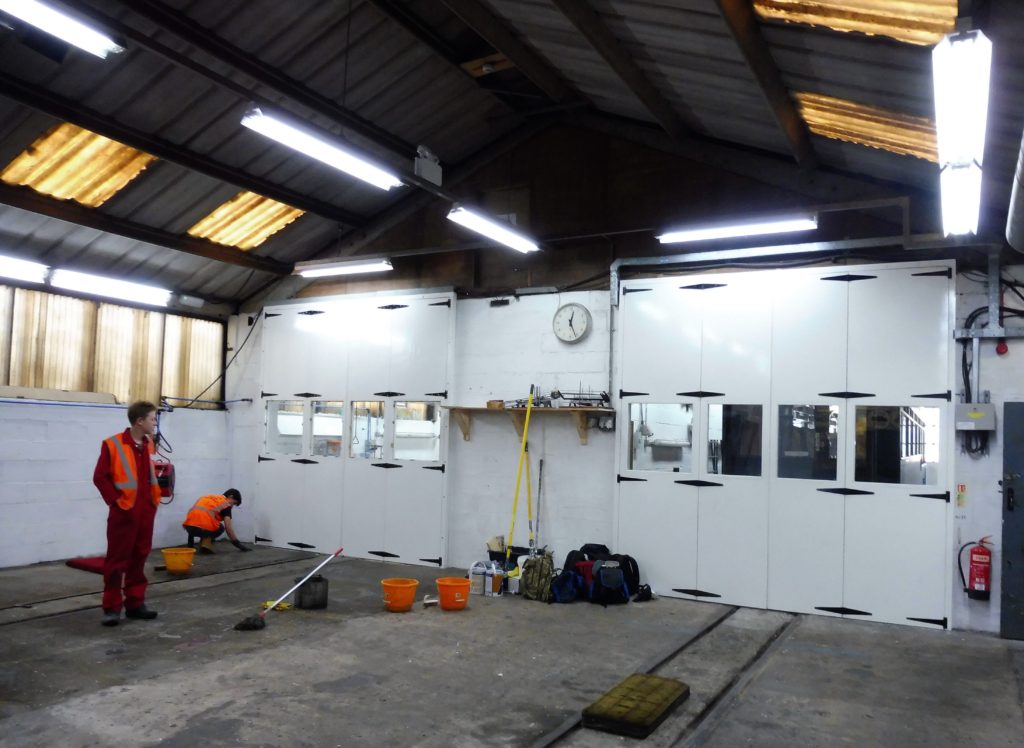 The new doors certainly fit the bill! Now you are asking, what is happening here. Well, the Young Volunteers are busy cleaning off the floors ready for painting…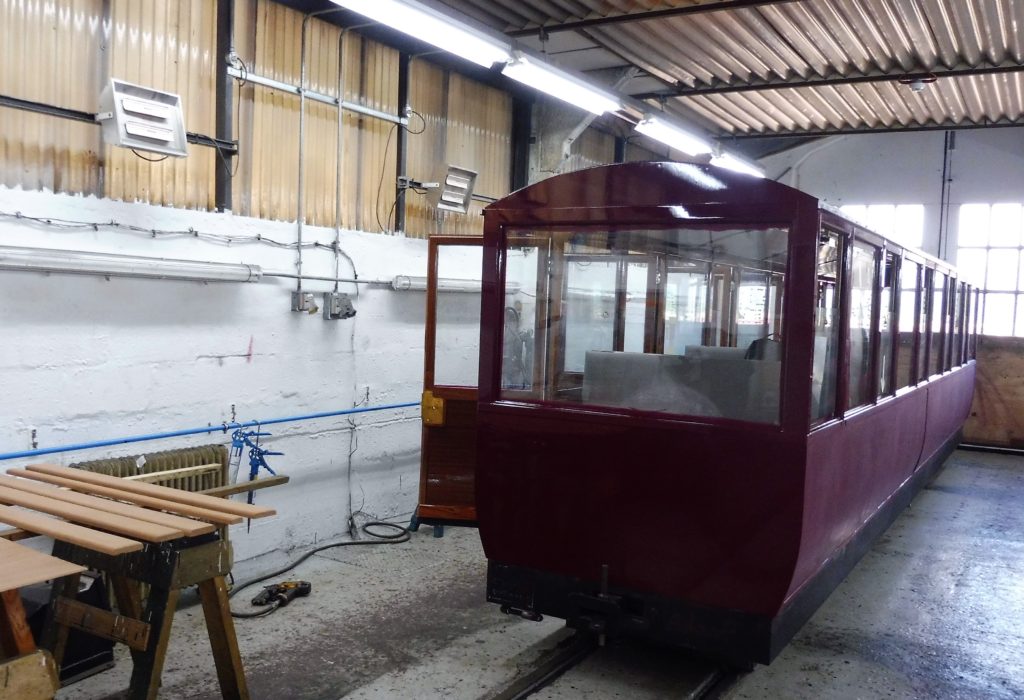 Ratty 2 carriage has made it to the paint shop for its final finishing.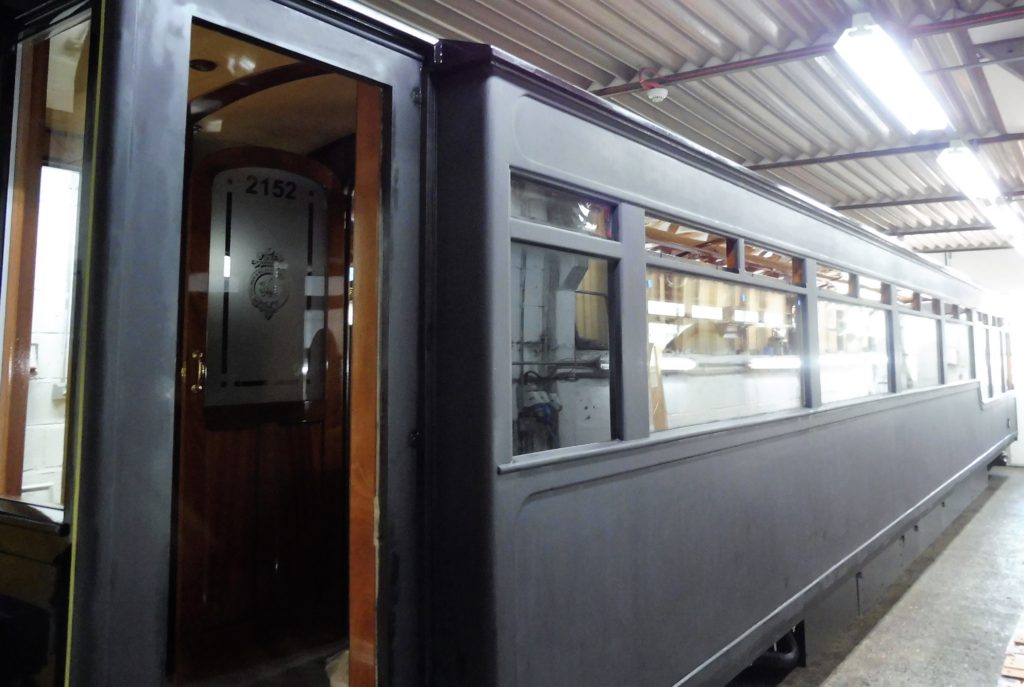 Bay 2 sees 2152, again, awaiting final finishing paintwork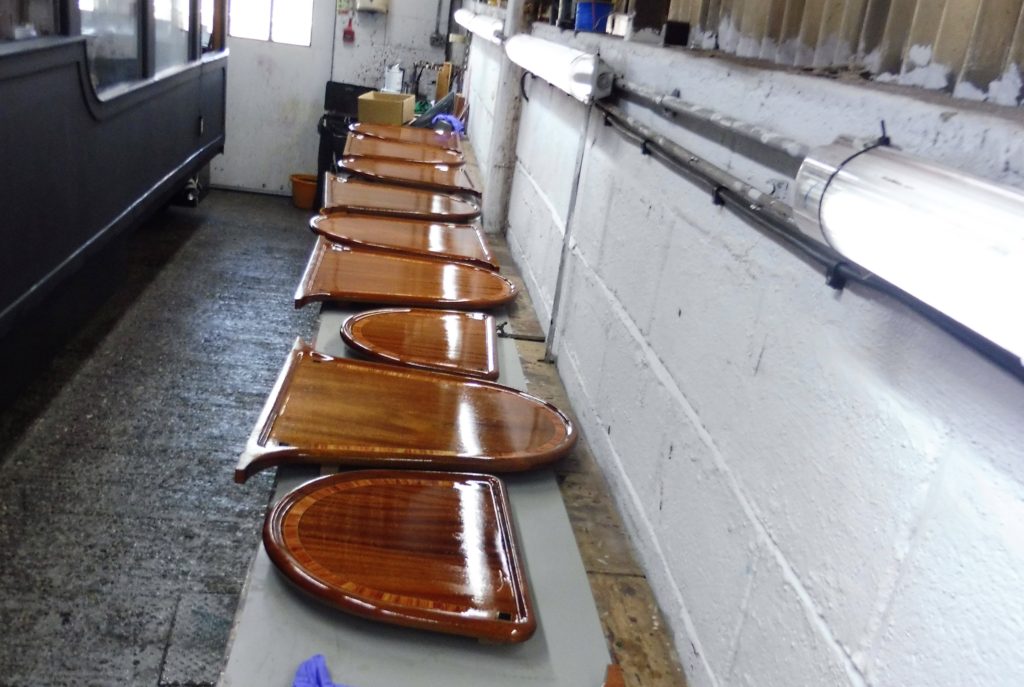 1st class tables in their varnishing stage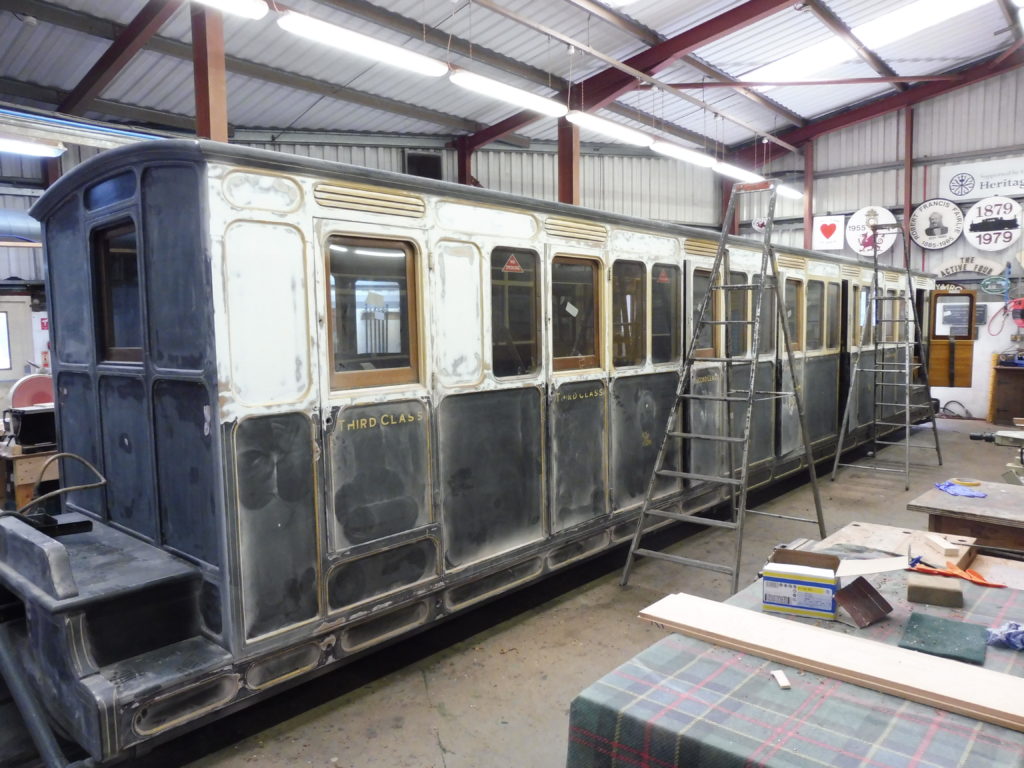 And another carriage is being sanded down ready for its turn in the paint shop.