Young Volunteers Week – 31st July 2019
After a very wet Tuesday, work was picking up pace as I arrived on Wednesday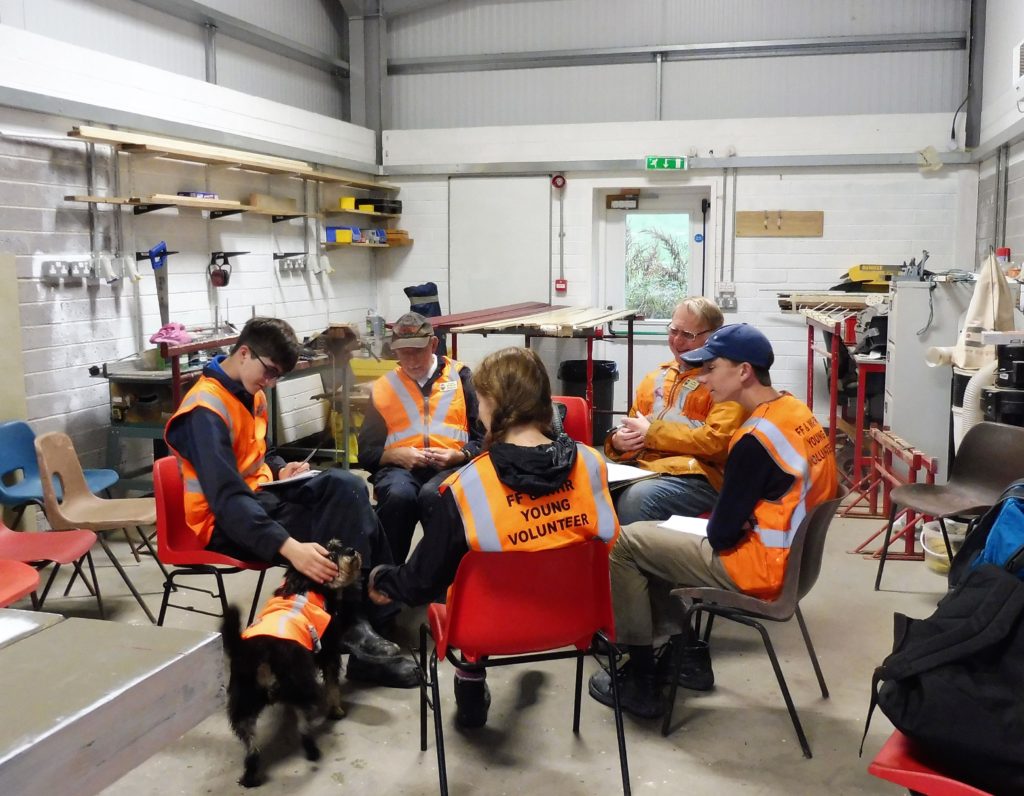 Bonnie crashed the planning meeting when she spotted young Jack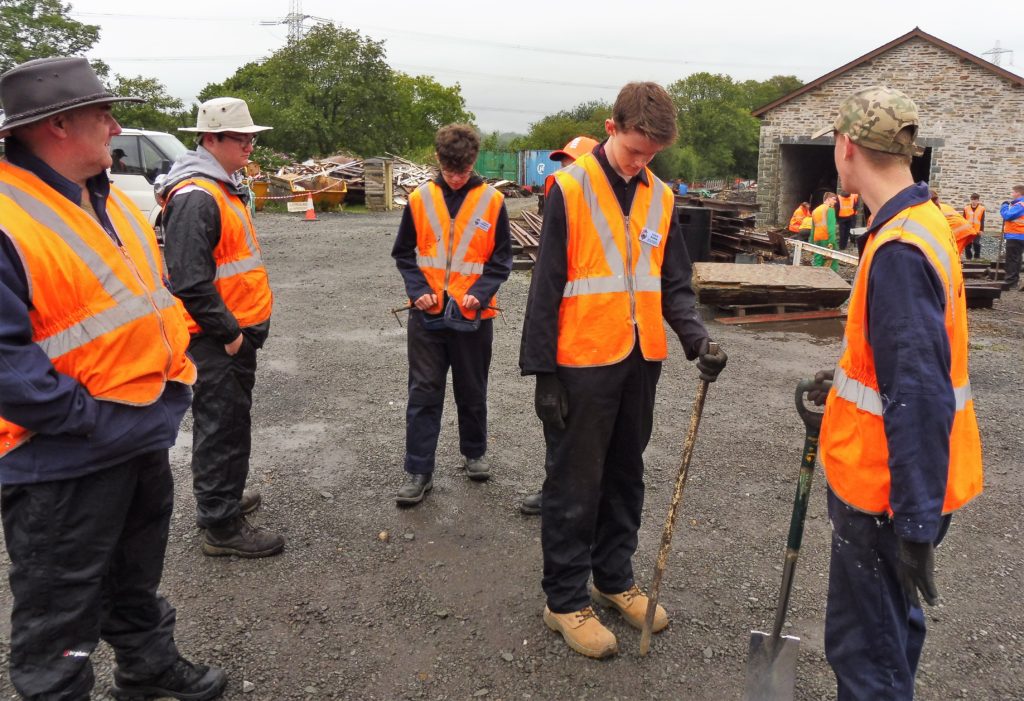 Do we also have a spirit level and tape measure?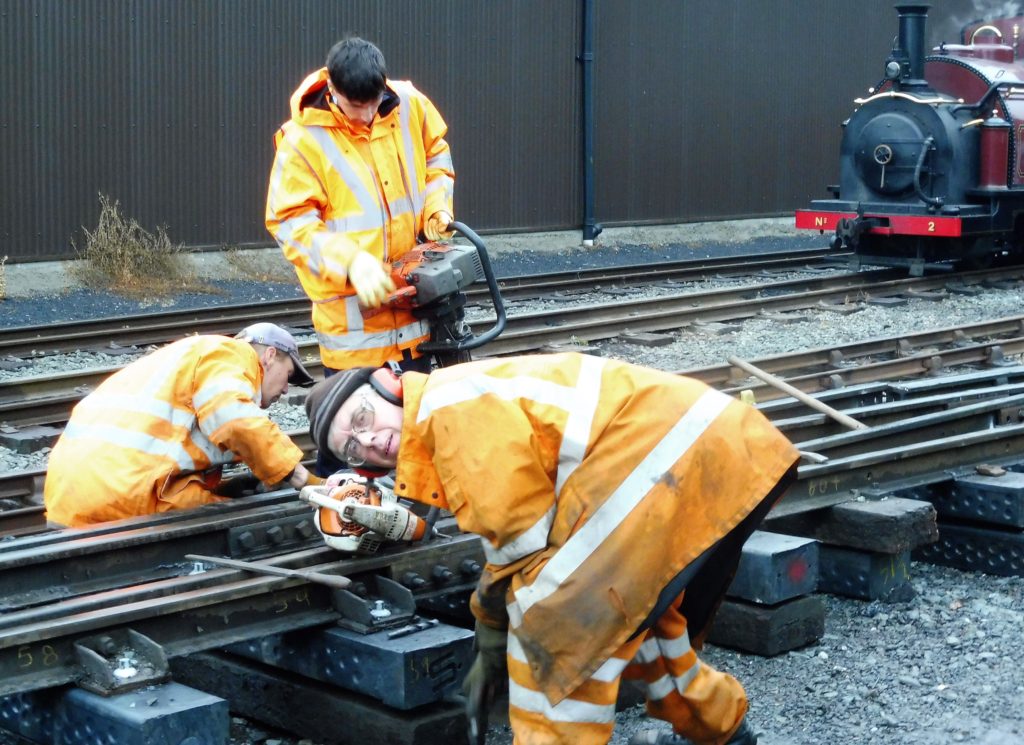 PW, Ian, HLF, Matt and a Young Volunteer fixing track to sleepers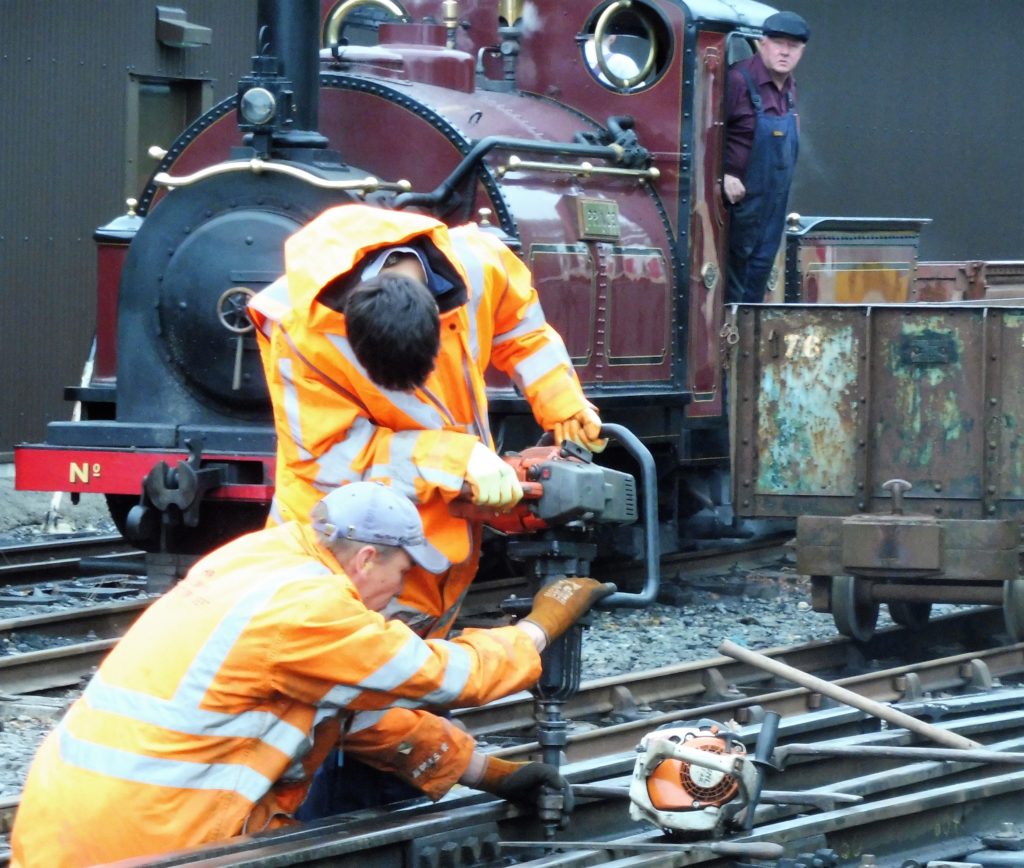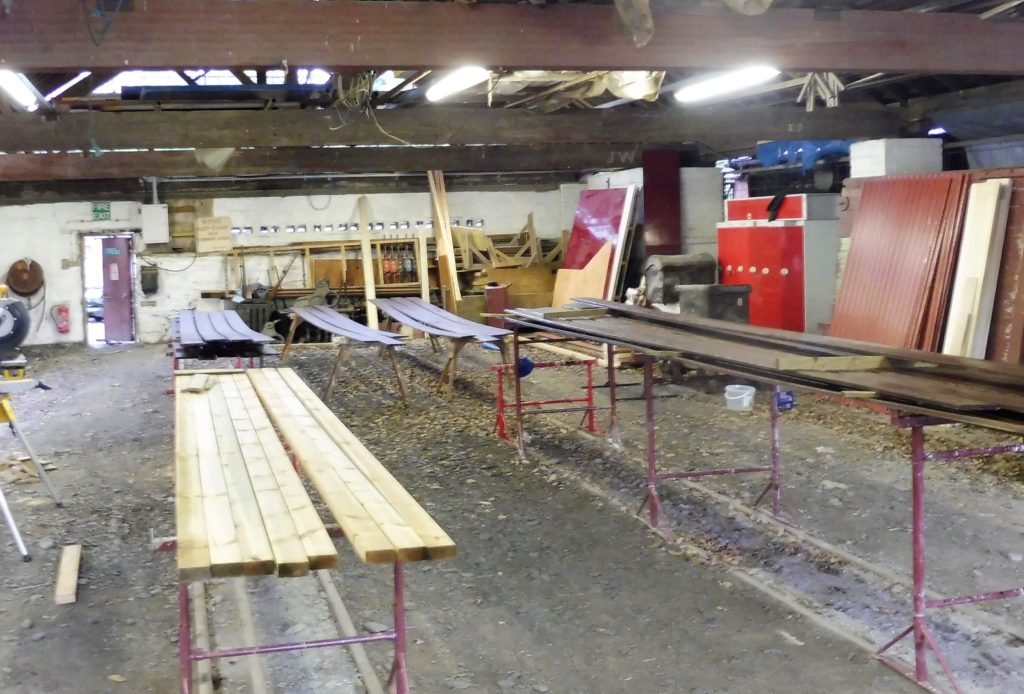 A lot of cladding preparation work was done whilst it rained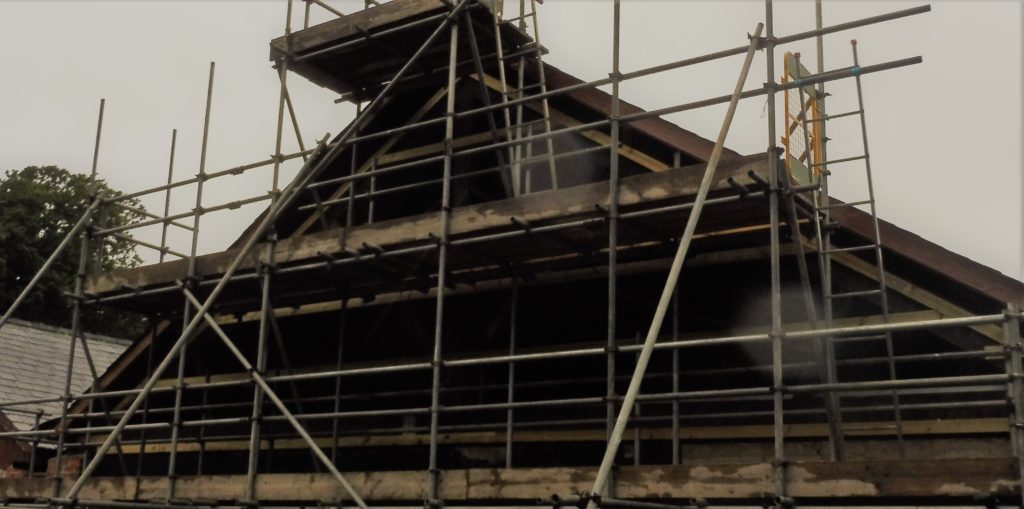 New timber in place ready for fixing cladding to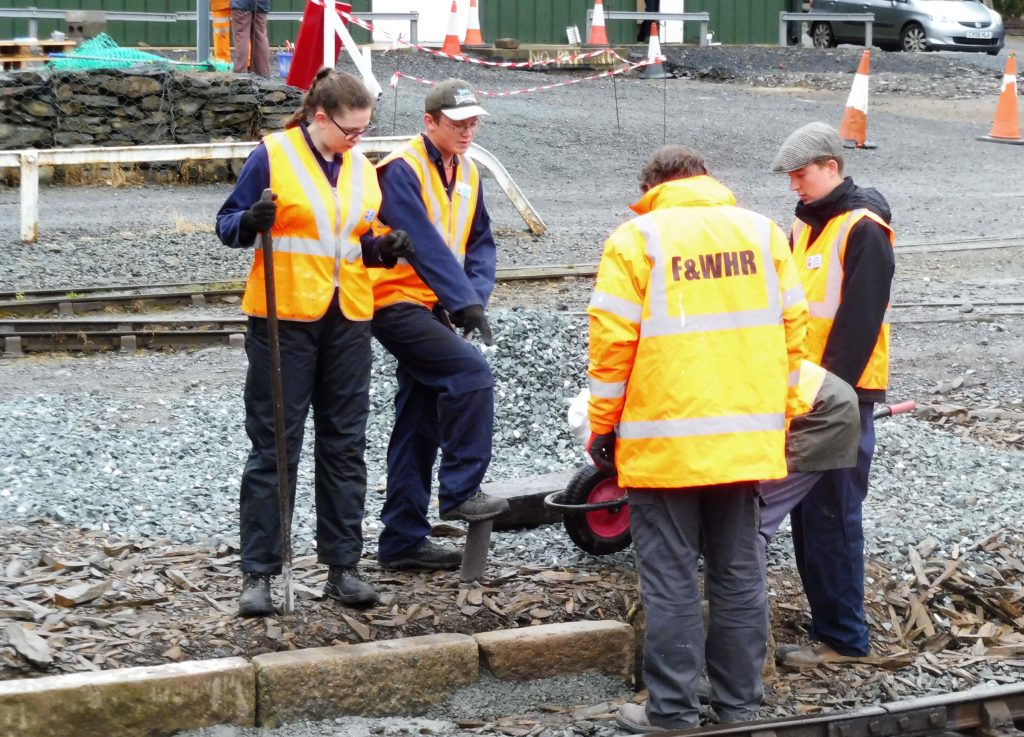 Another slab in place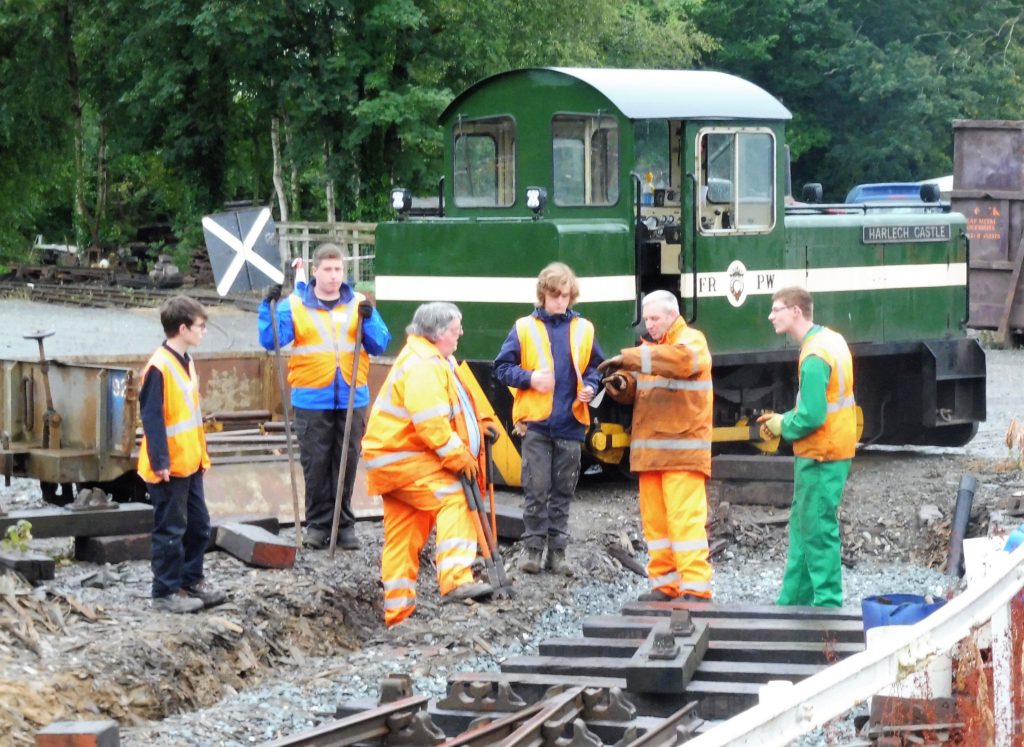 Sleeper team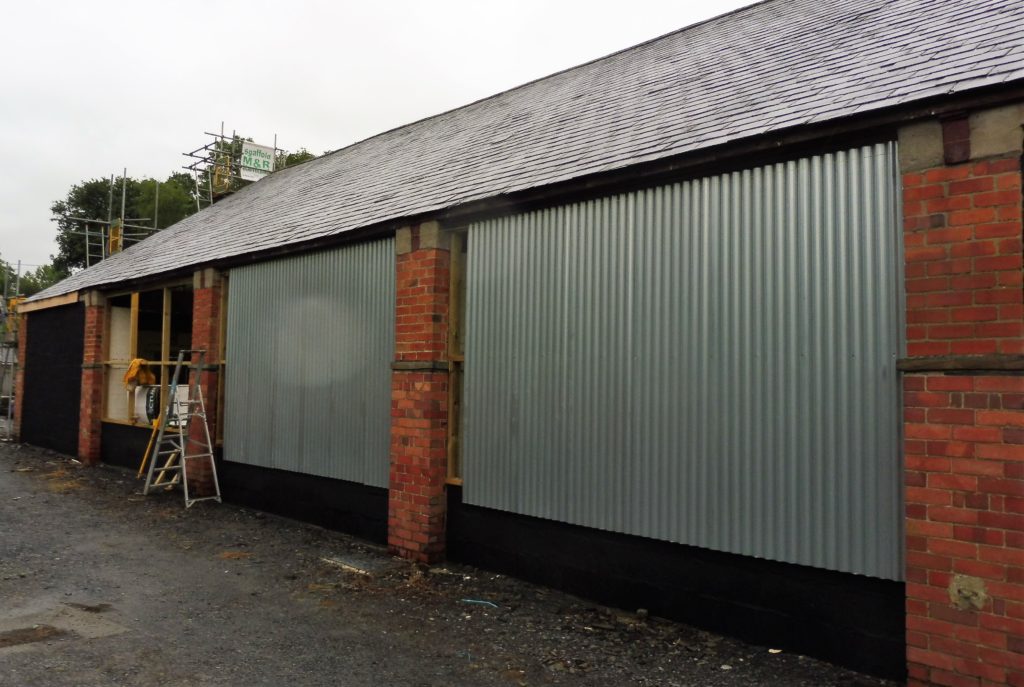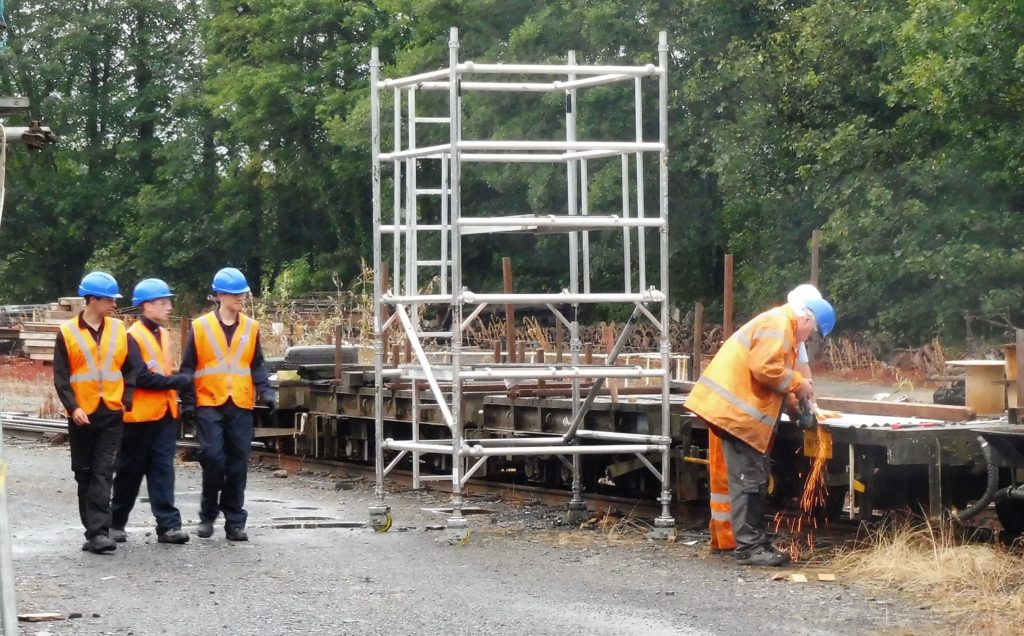 Sparks flying on the panel cutting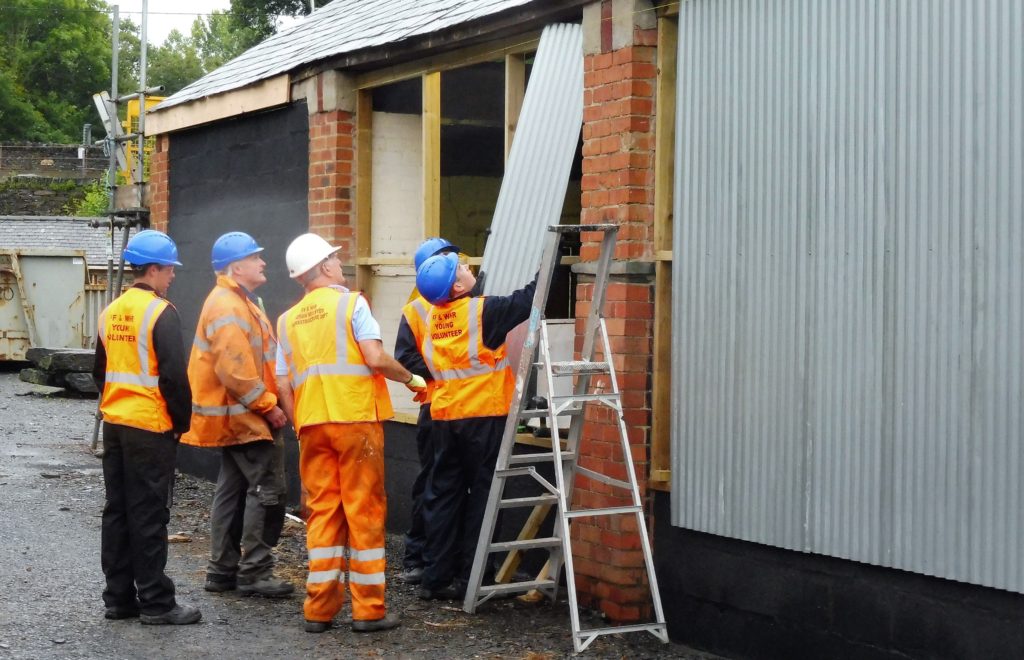 Up a bit – right a bit…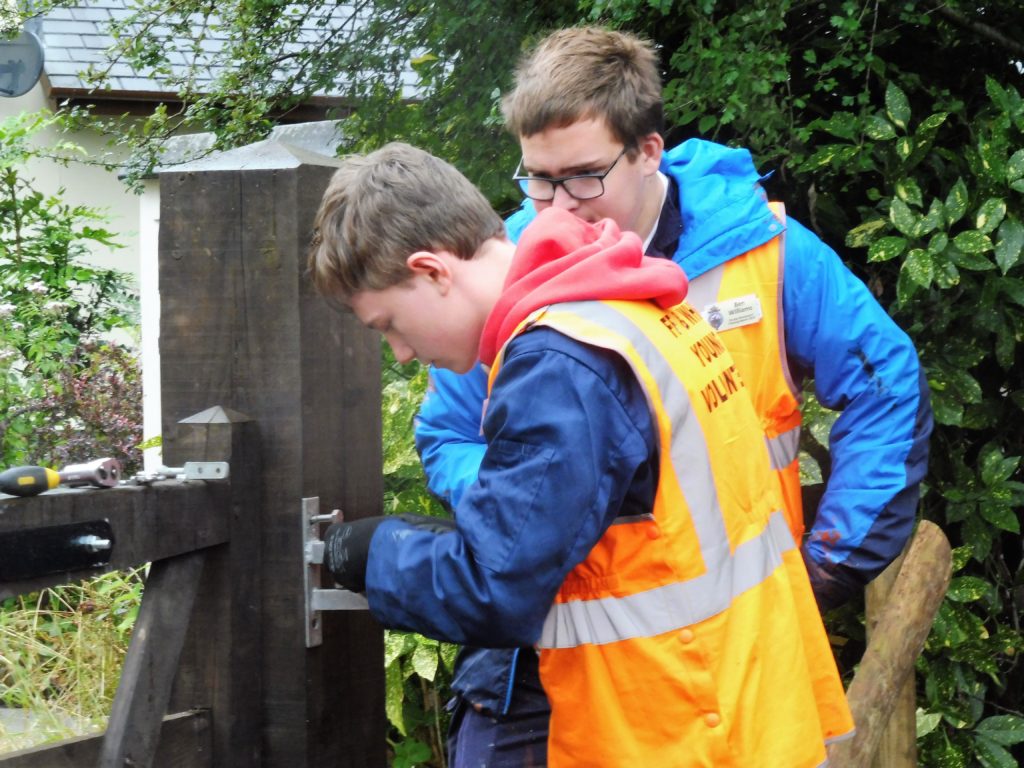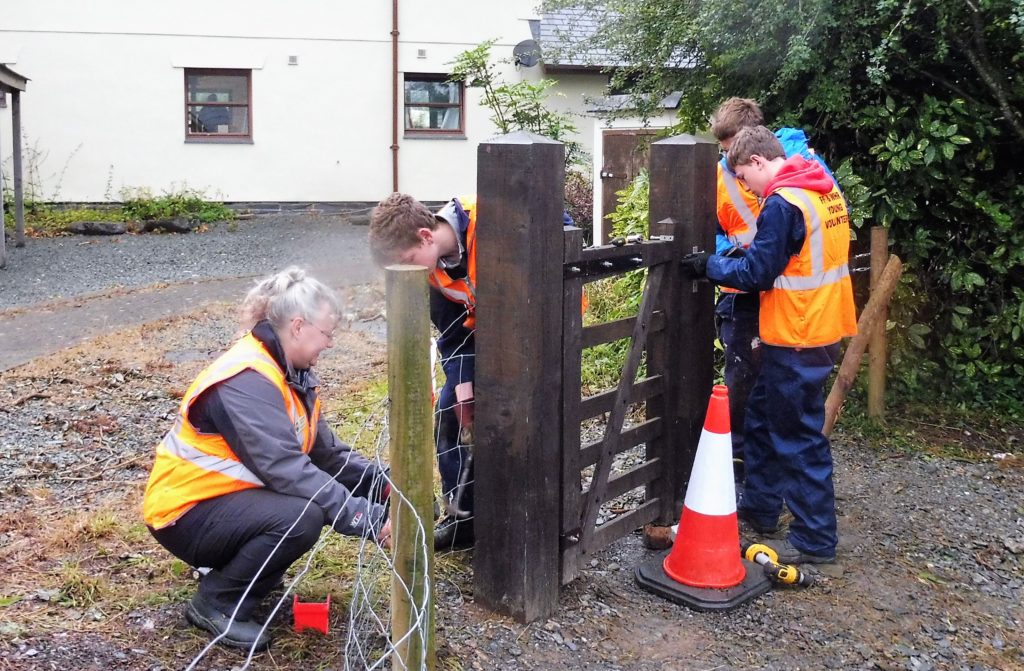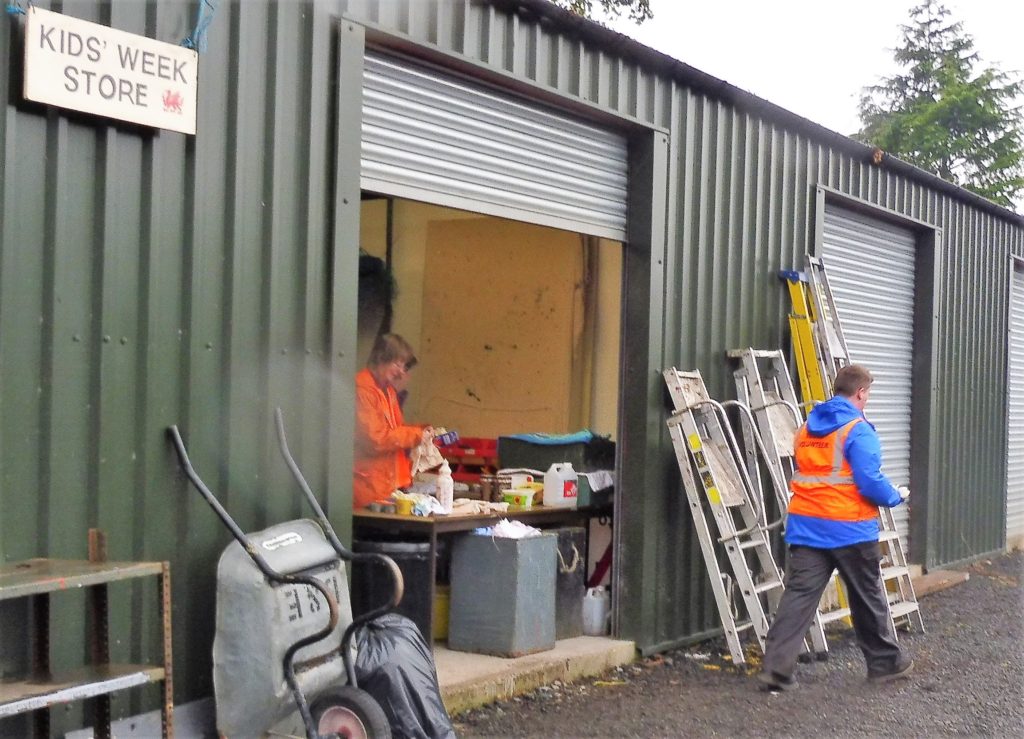 Handy stores being in between all the working parties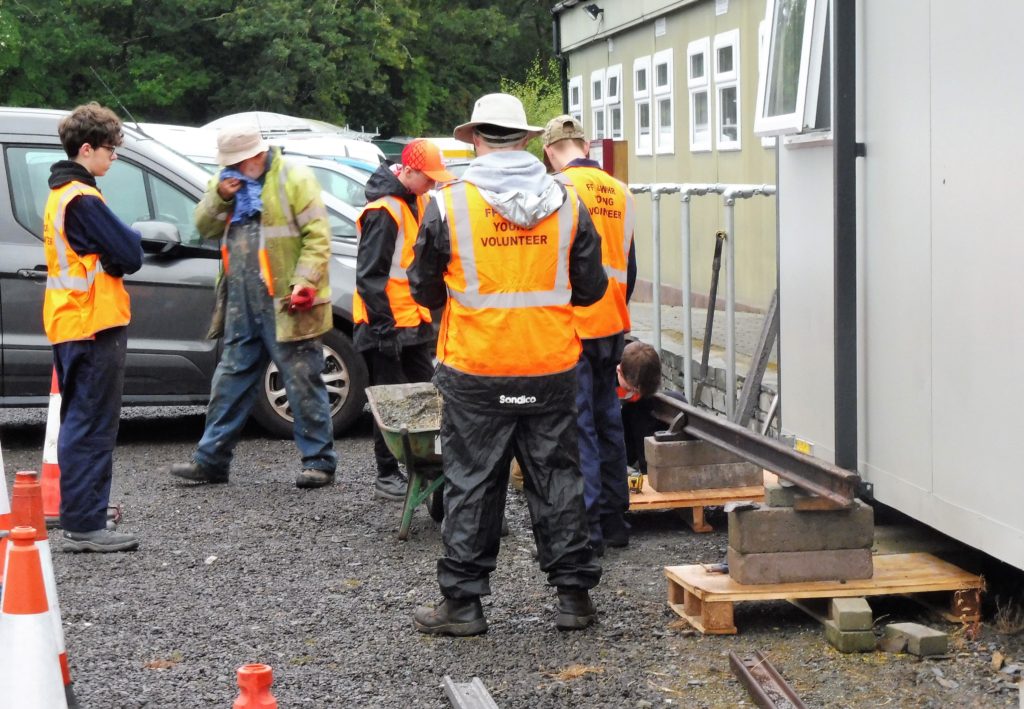 Meeting room being made safe from a car / van joining a meeting uninvited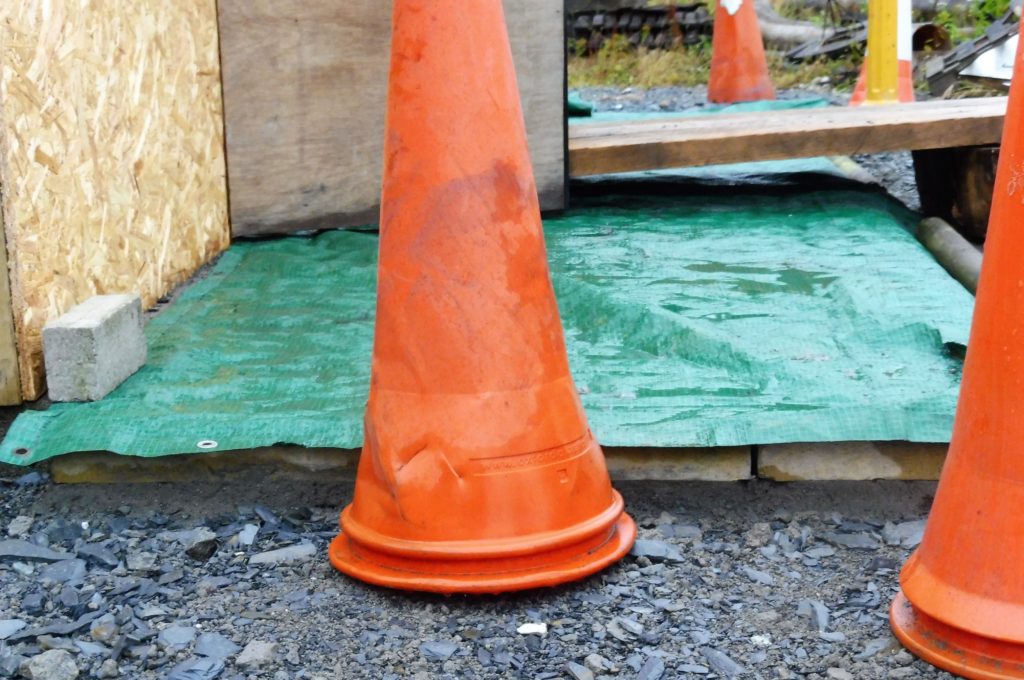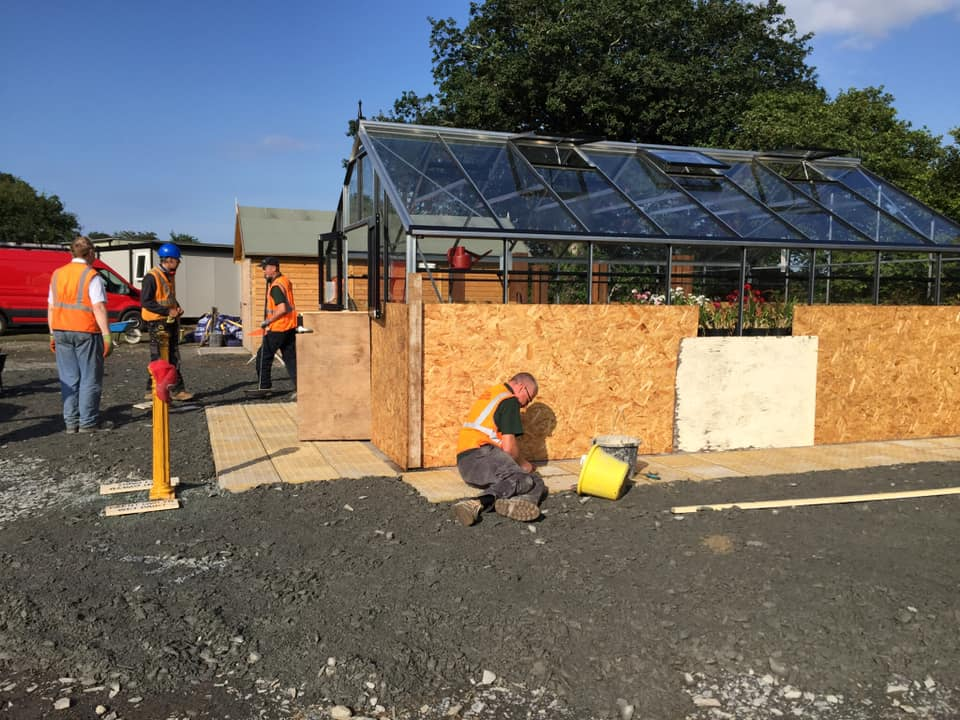 Paving protected from Tuesdays rain. As it was my Harbour Station Inside Motion Day, Bonnie and came across the Young Volunteer carriage cleaning team.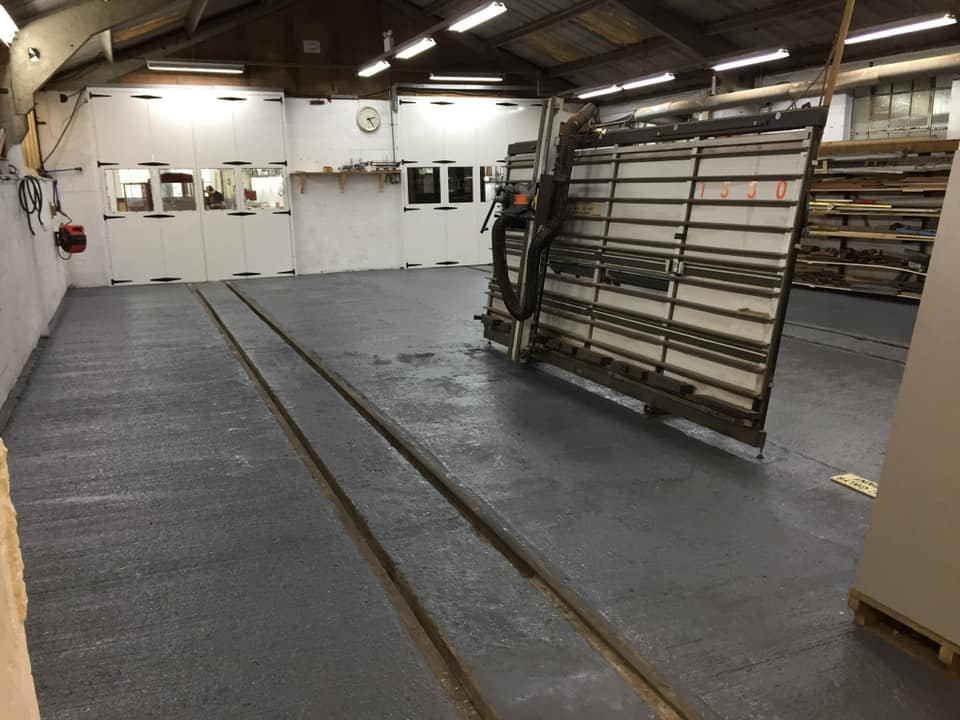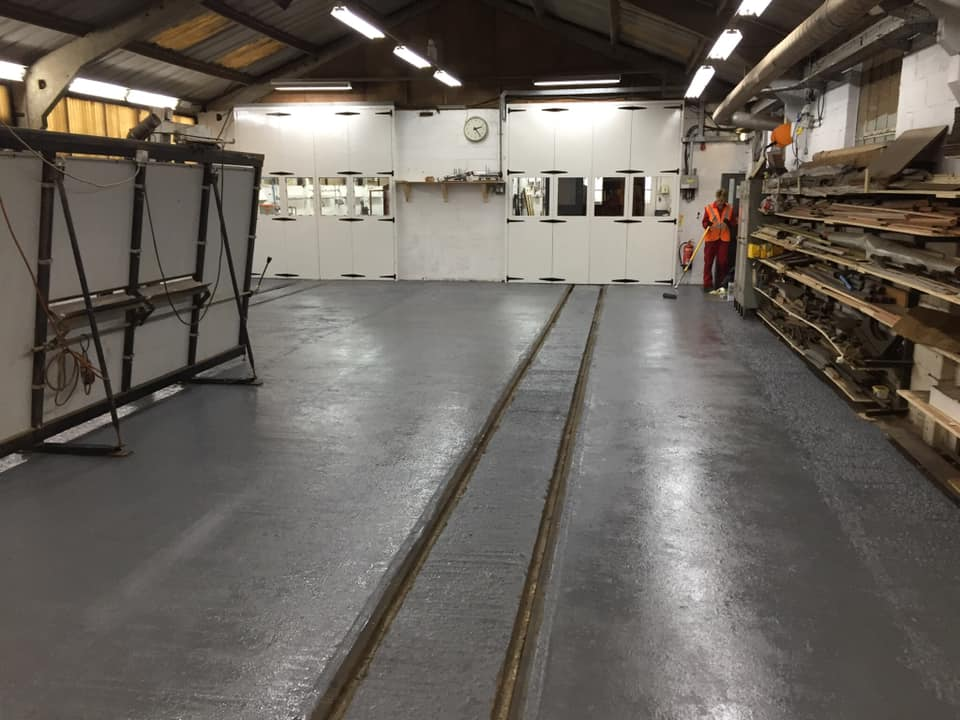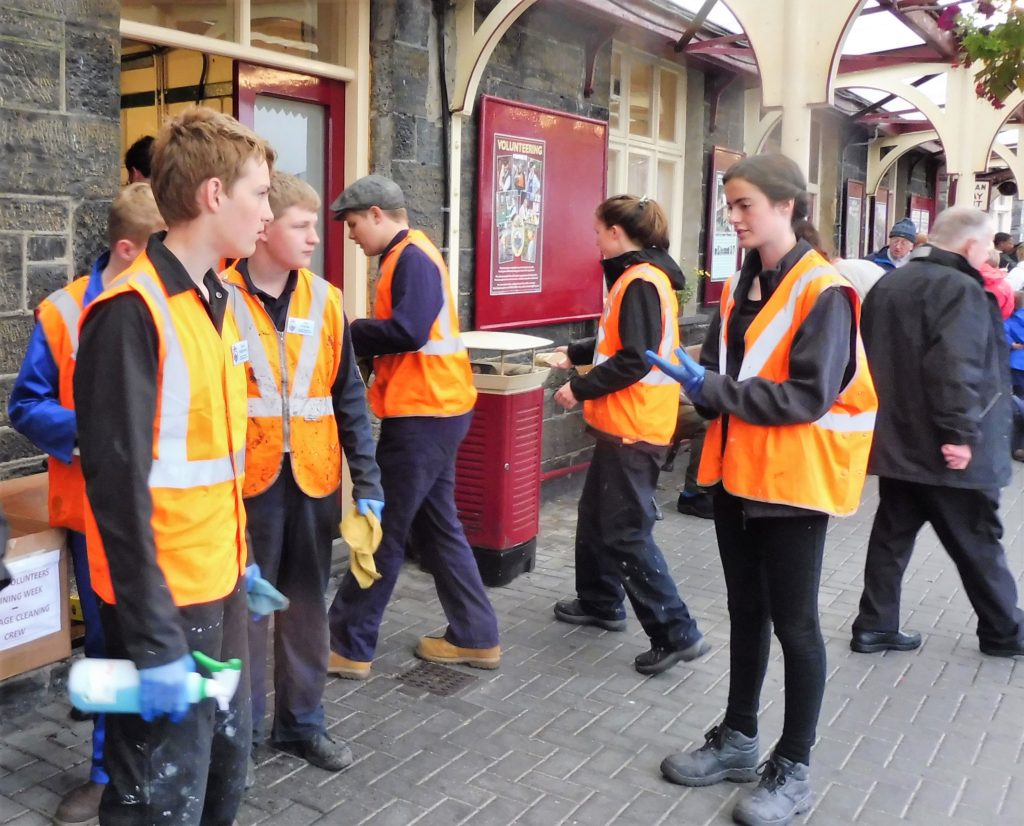 Final photographing, this afternoon and they will be published in next weeks Inside Motion…