Young Volunteers Week – 29th July 2019
Another year has passed and YV week has arrived! Bonnie and I popped into the yard to see how the work, that Howard had listed, was progressing.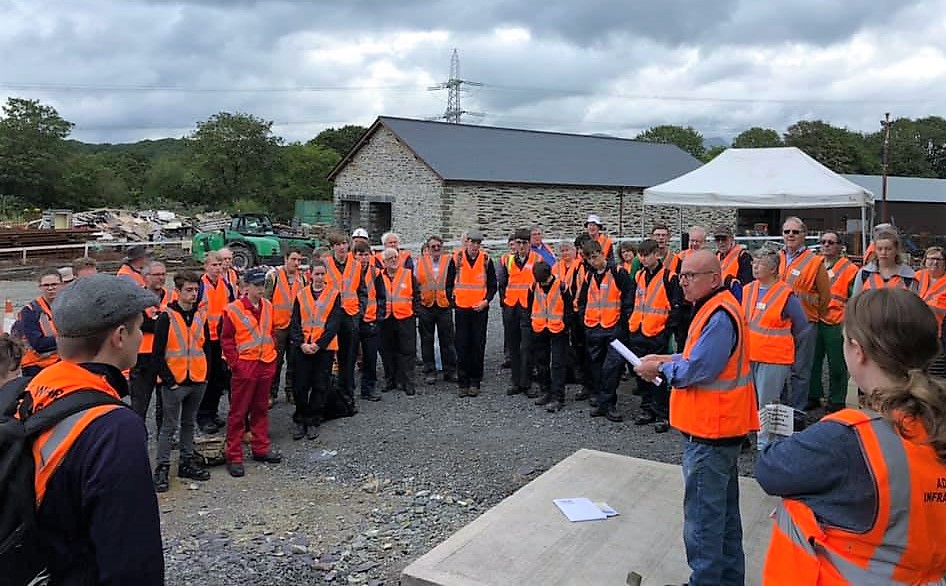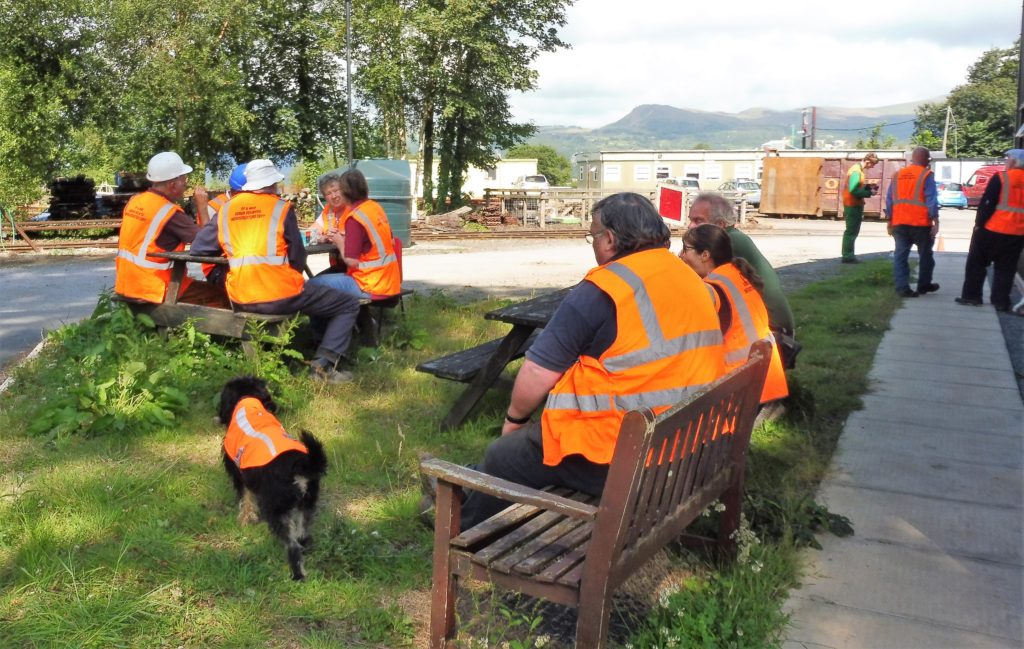 Bonnie and I arrived just in time for tea break..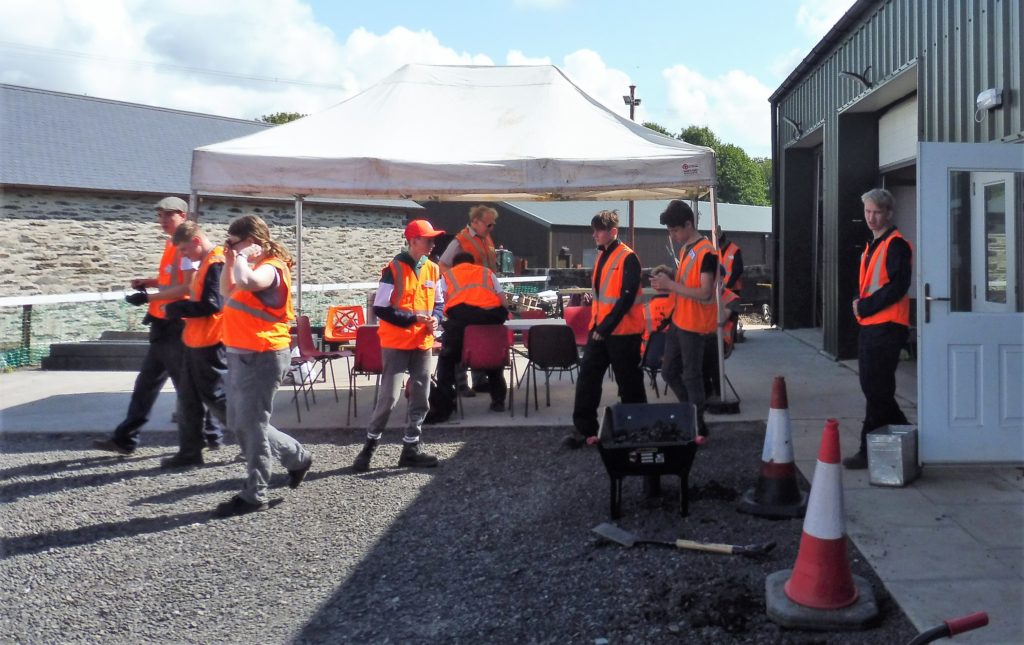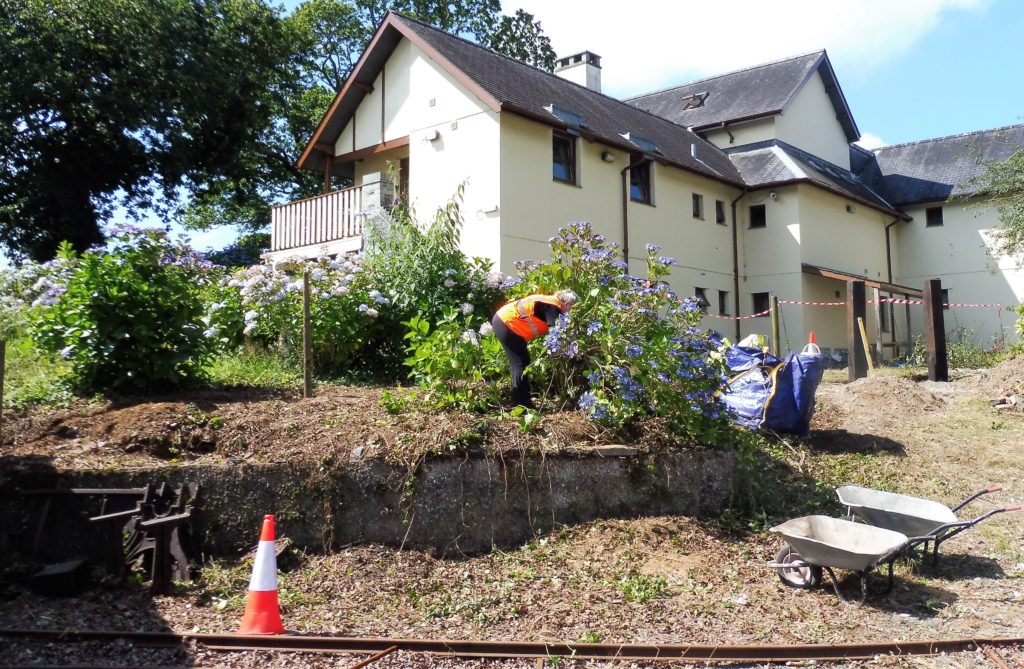 Taking down all the old fencing and clearing the old roots ready for the new posts.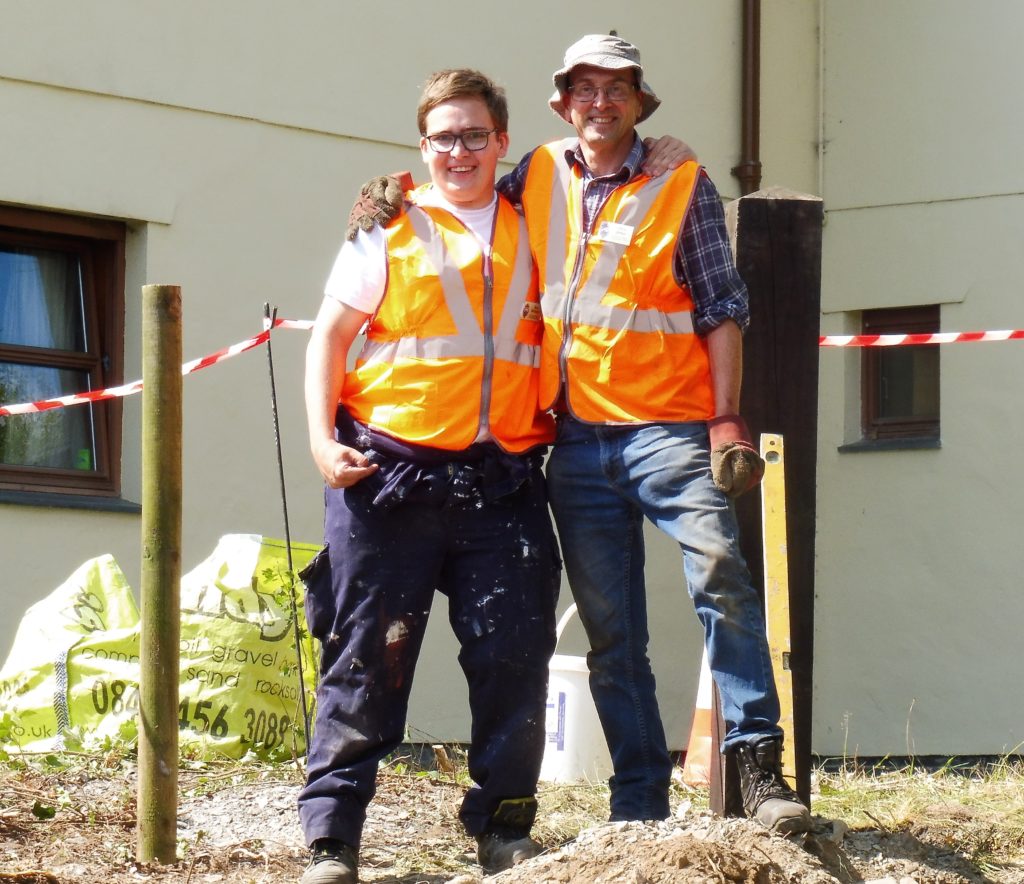 Young Ben wanted his photograph taken with Chris Jones – so I obliged.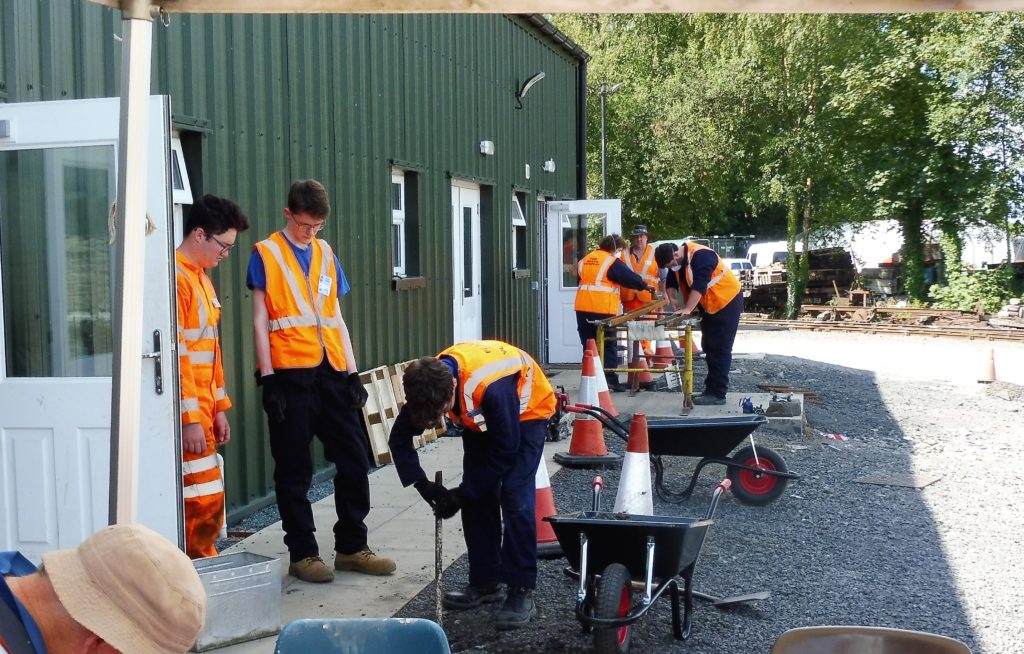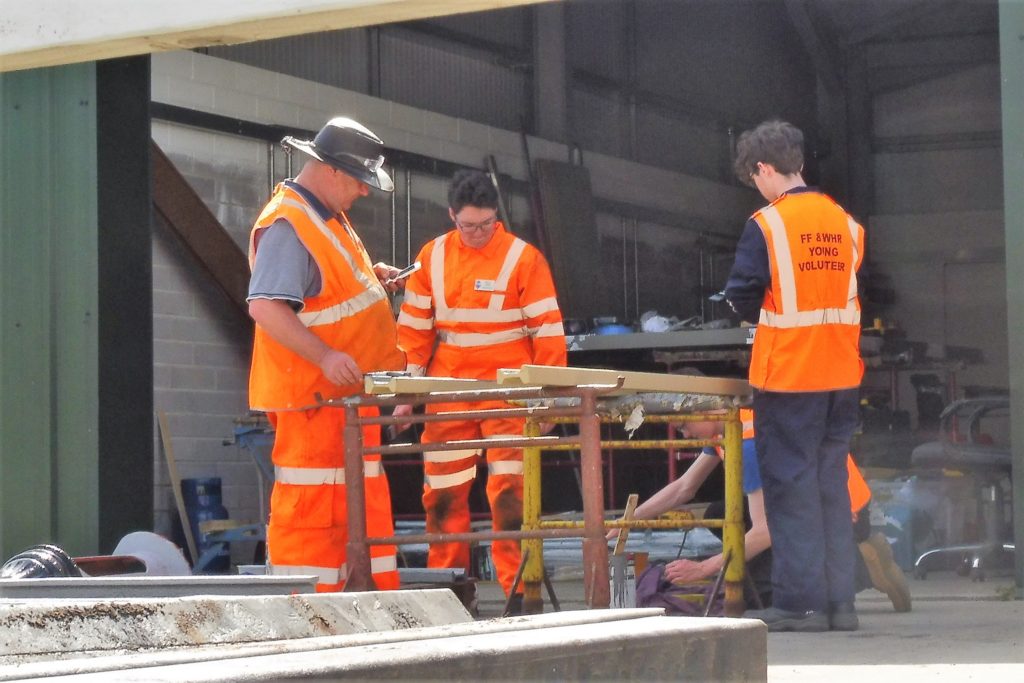 Digging for barriers whilst another team are de-rusting a length of track – and painting them – one more opportunity for a re-cycling exercise.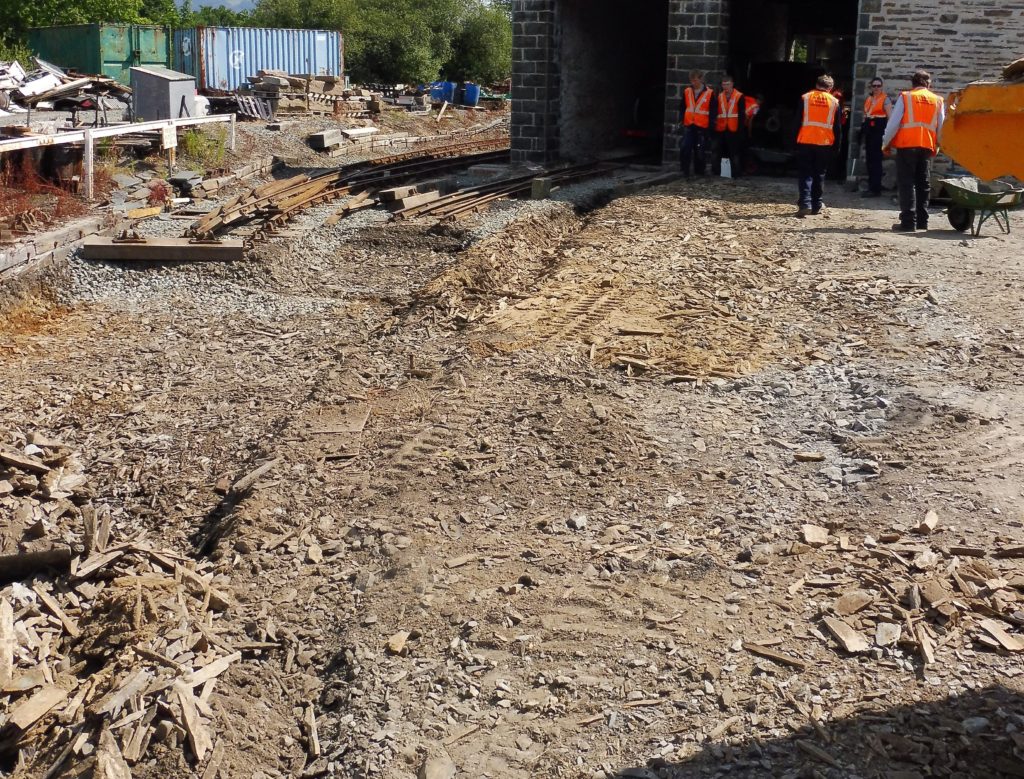 The trench team waiting for the cement to mix for laying the kerb stones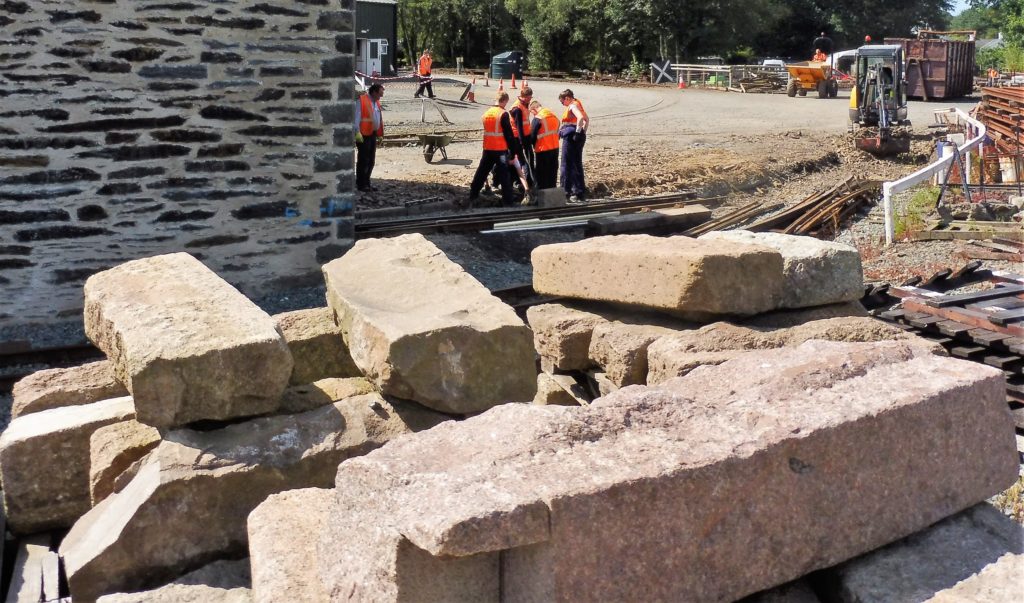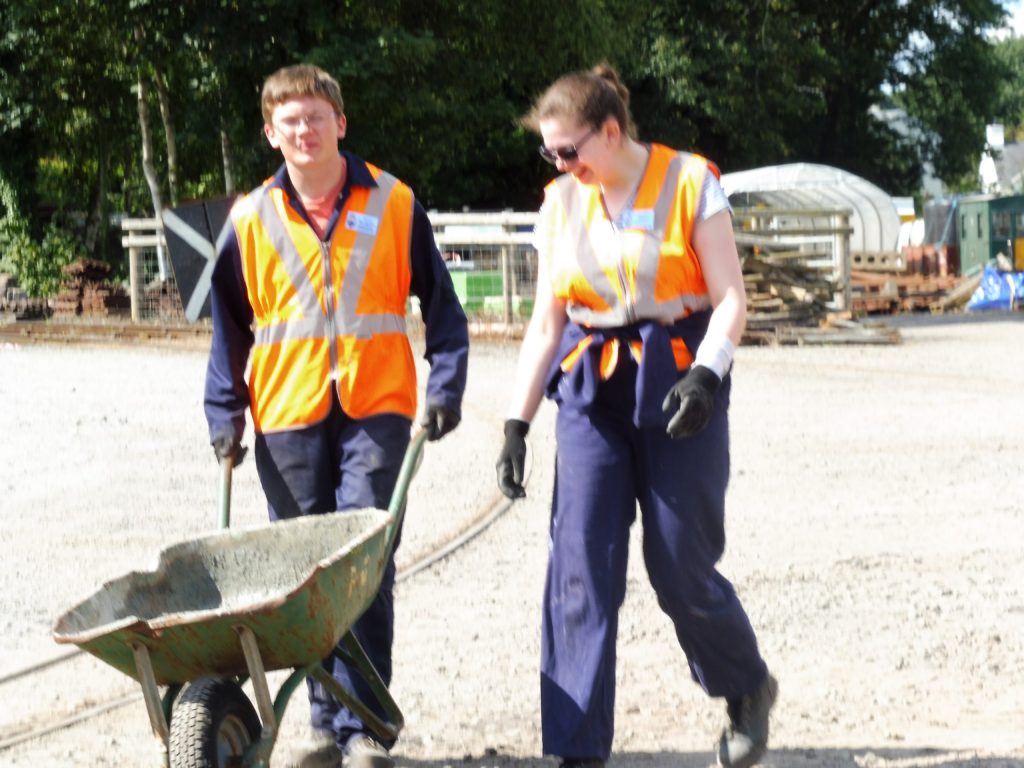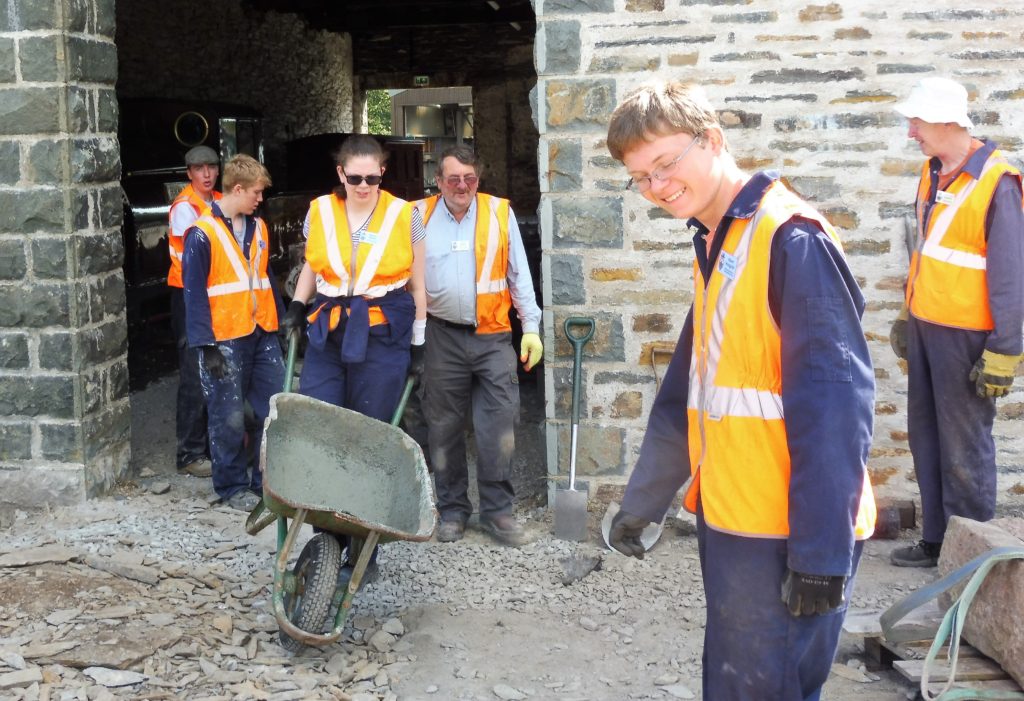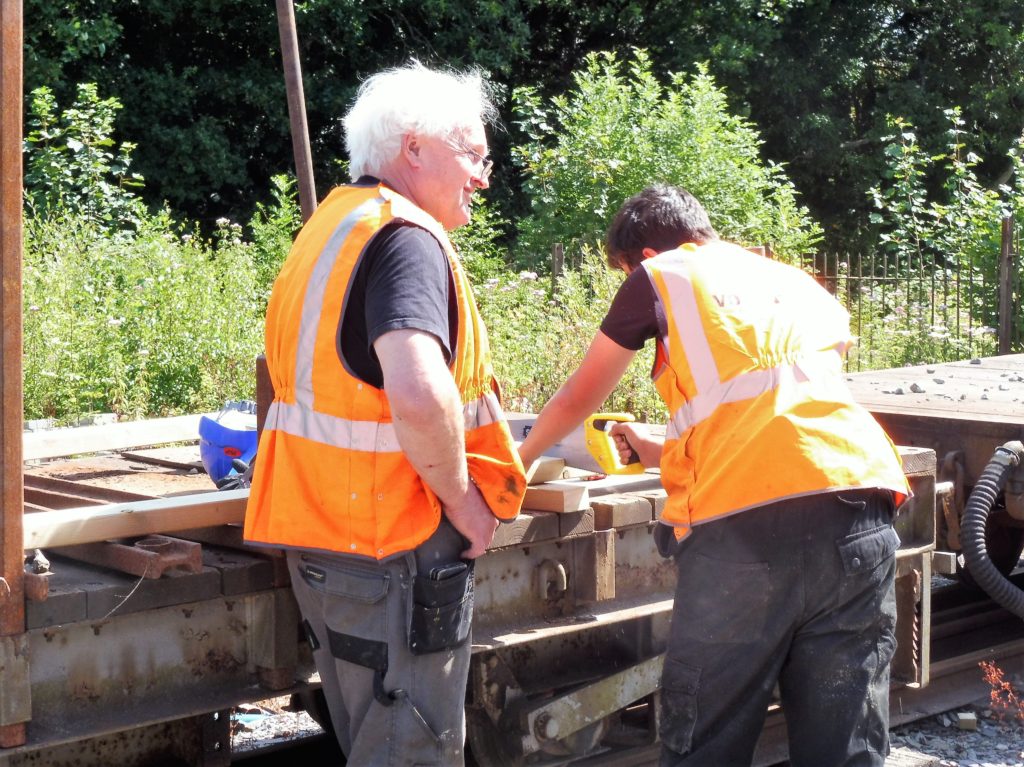 Peter is a regular volunteer and his construction expertise is greatly valued.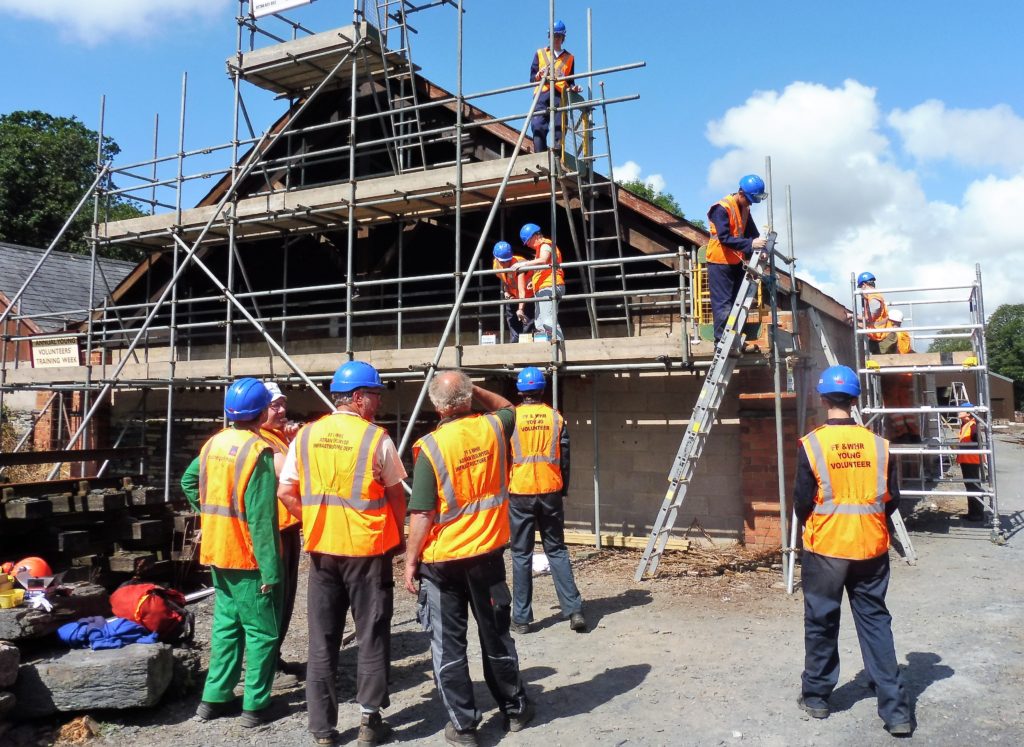 The shed has been stripped of all the rotten wood and the team are working on treating the existing wood with preservative.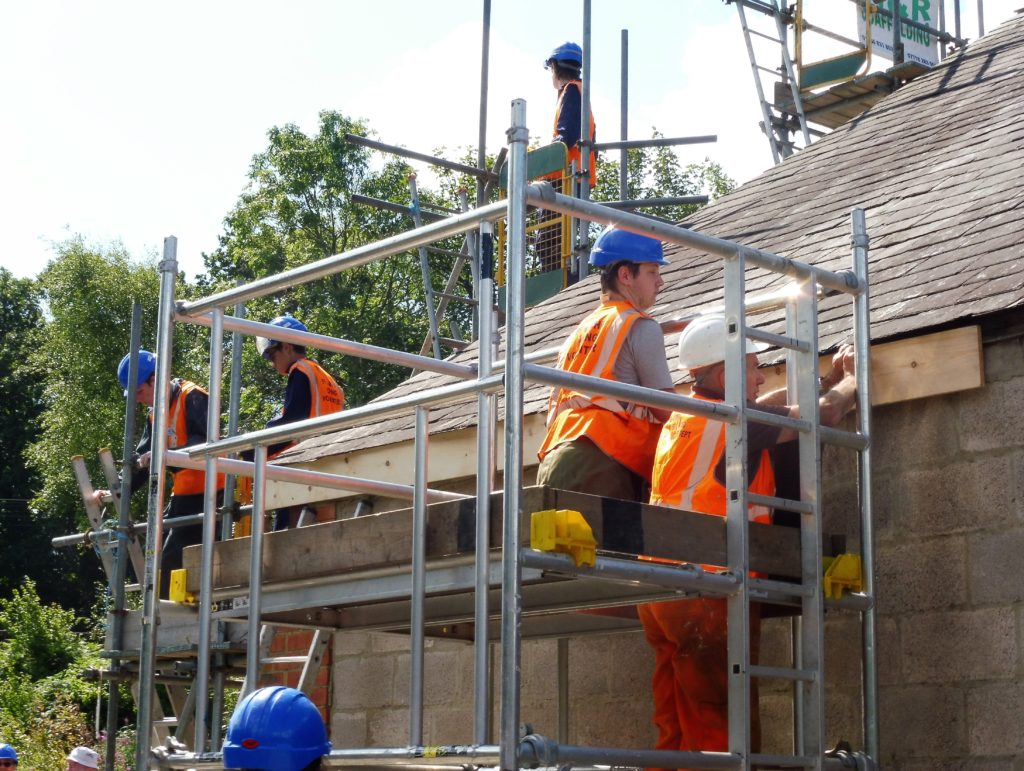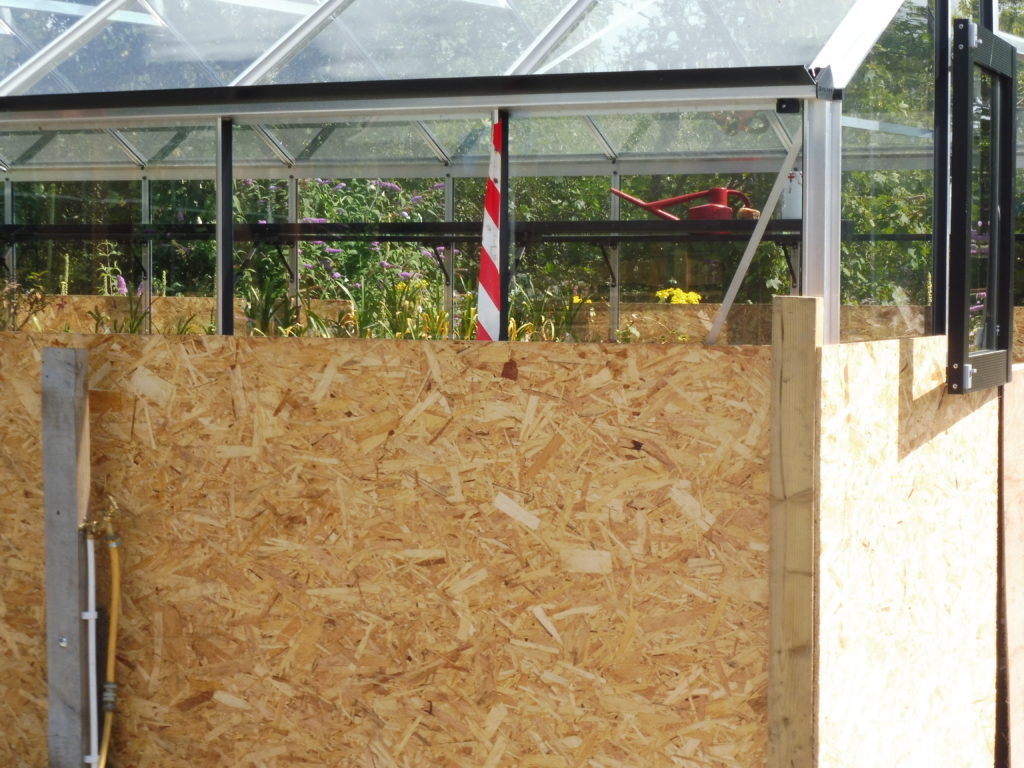 Protecting the greenhouse as there will be a paved area being laid around it.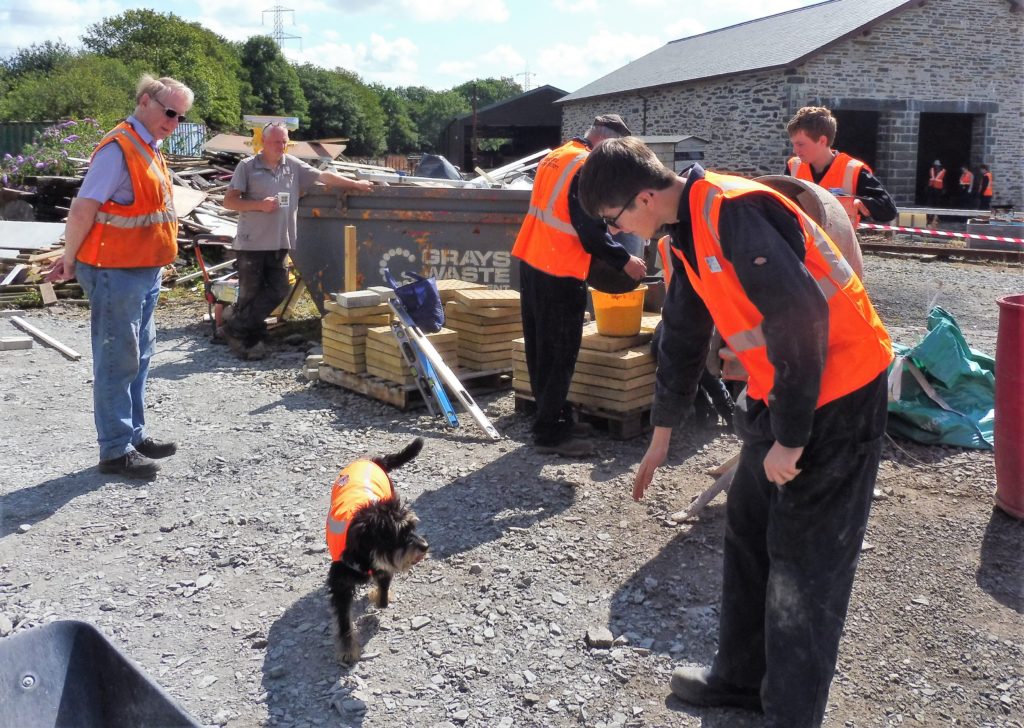 Bonnie re-acquainting herself with Jack Waters.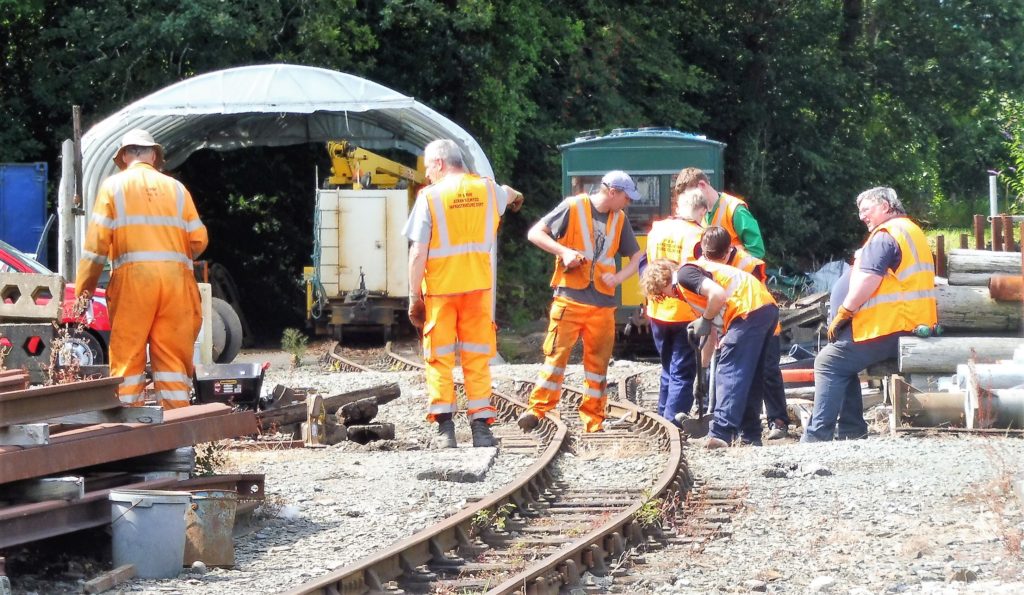 HLF meets YV and shows them how to do it.
Popped over to Boston Lodge and found the team busy working on the floors.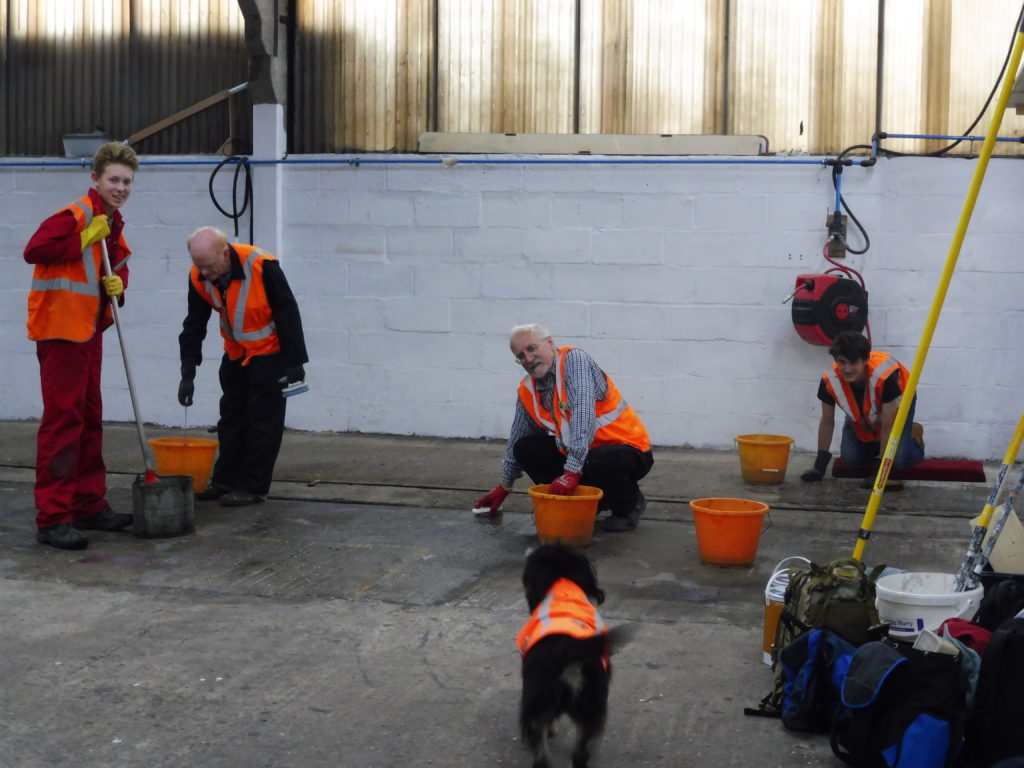 I will be returning on Wednesday to see how things are progressing so – watch this space for an update.
Future Dates for your Diary
2020 – Saturday 1st – Saturday 8th August 2020
2021 – Saturday 31st July – Saturday 7th August 2021 – 30th Anniversary of Kids Week