20 Years of Service – Written By Oliver Bennett
I started being involved in the railway in 1999 when I heard about Kidz Week, now called Young Volunteers Training Week, from a guard whilst taking a morning train ride.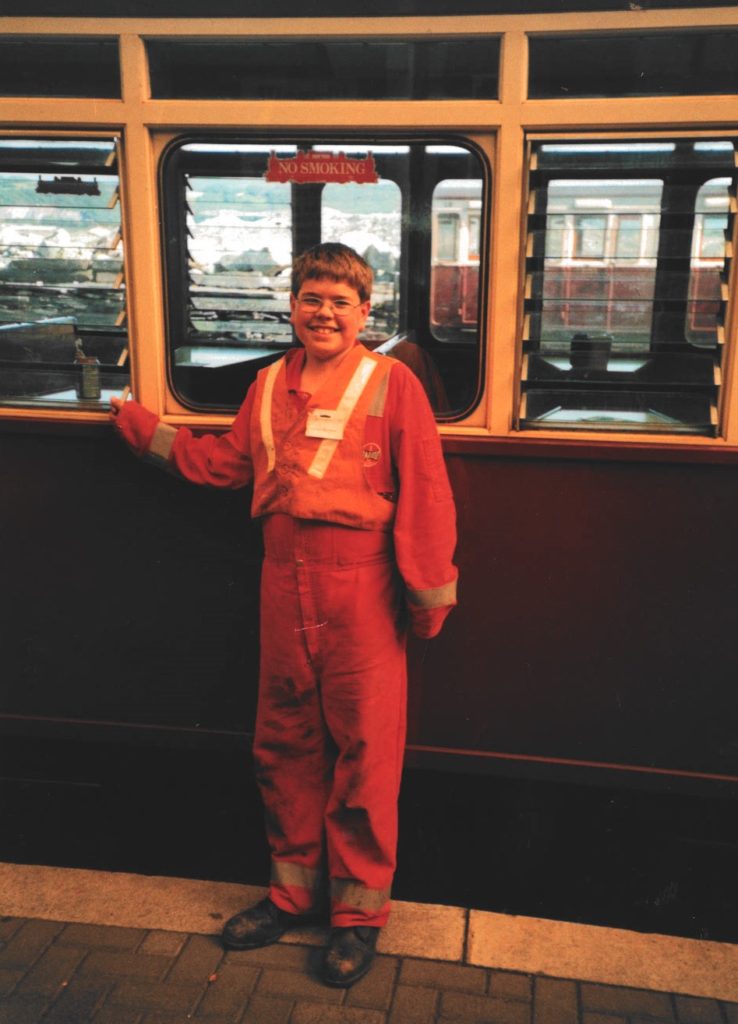 I joined Kidz Week from the age of 11-18 years old. As I was a student at Reaseheath College, Nantwich, I came down to the Ffestiniog Railway at weekends and holidays as a voluntary buffet steward. After leaving college in 2008 I was lucky enough to get a summer job as a steward.
I worked for a year on the Buffet car with Peter Hayden as my line manager and in 2009 I was also given the role of Head Elf on the Christmas trains. In November 2014 I achieved the position as Store Supervisor and helping in the Office. In 2015 I became a permanent member of staff being involved in buffet duties and of course Head Elf! And continue to enjoy new challenges such as working on the special trains and winter cleaning of carriages.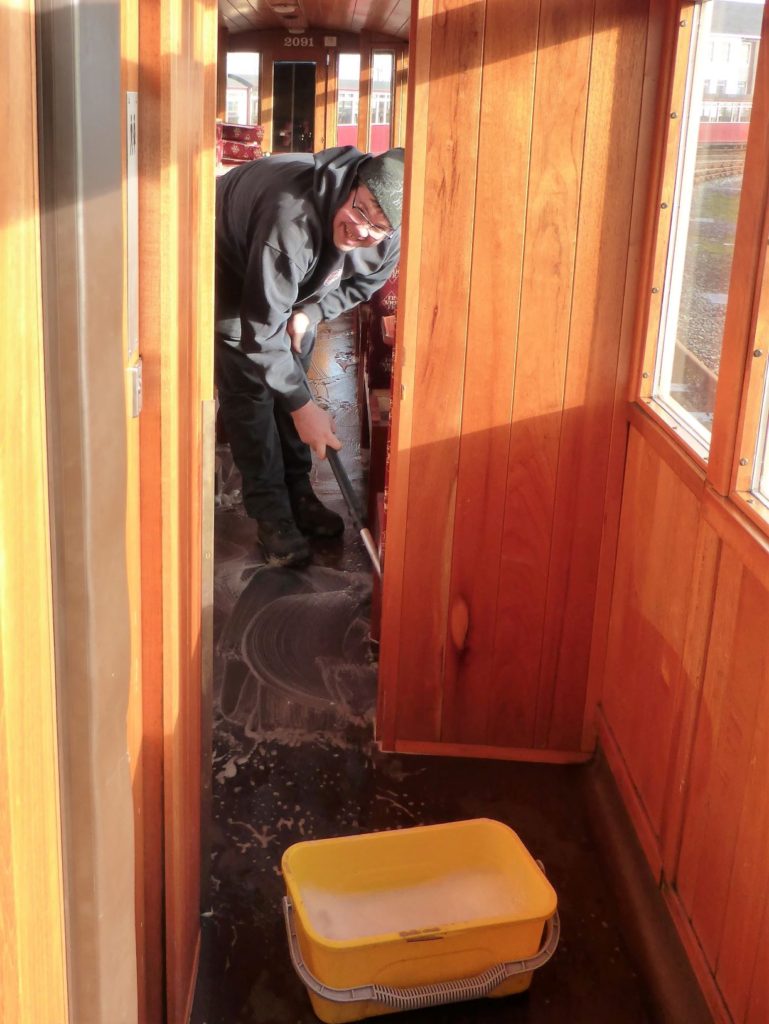 I would like to say a big thankyou to:-
All the stewards who I have worked with over the years.
Martin Batcock, Karen Tomkins and Peter Hayden.
My managers past and present who have looked after me whilst working on the buffet cars.
Sam Hughes and Clare Britton for helping me as Head Elf, supplying the costume and putting up with my bad jokes (What happened to the man who stole an Advent Calendar? He got twenty-five days)
Tricia Doyle, Eileen Clayton and Howard Wilson who started me on my journey of 20 years ago with Kidz Week.
Ben Rosen for letting me stay in the hostel, being a duty warden and for all his support.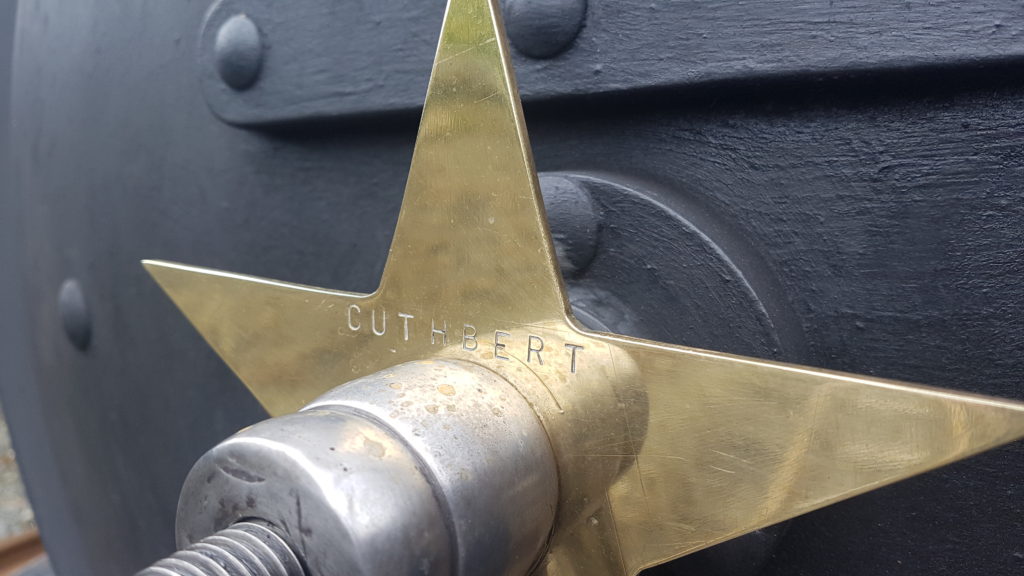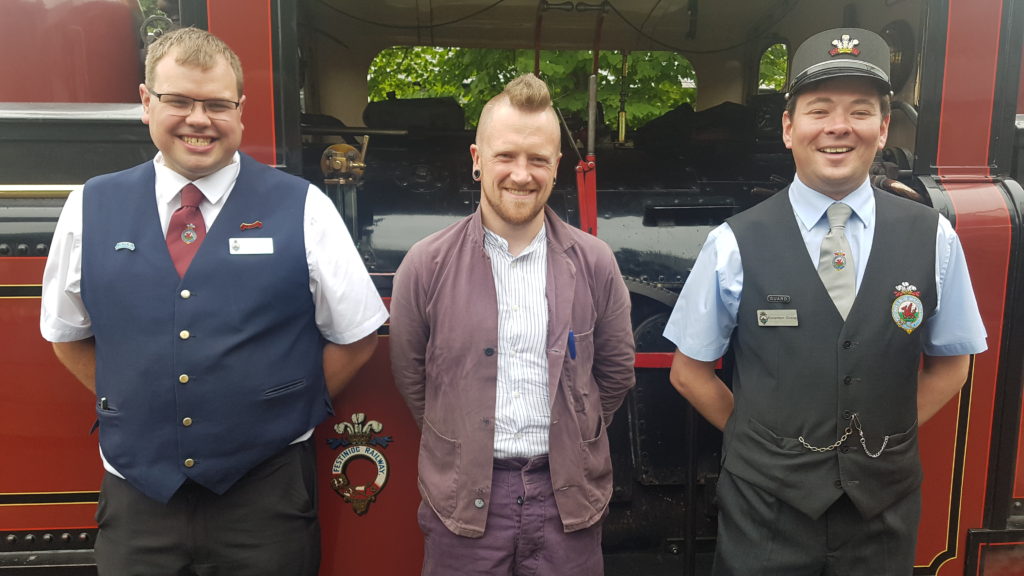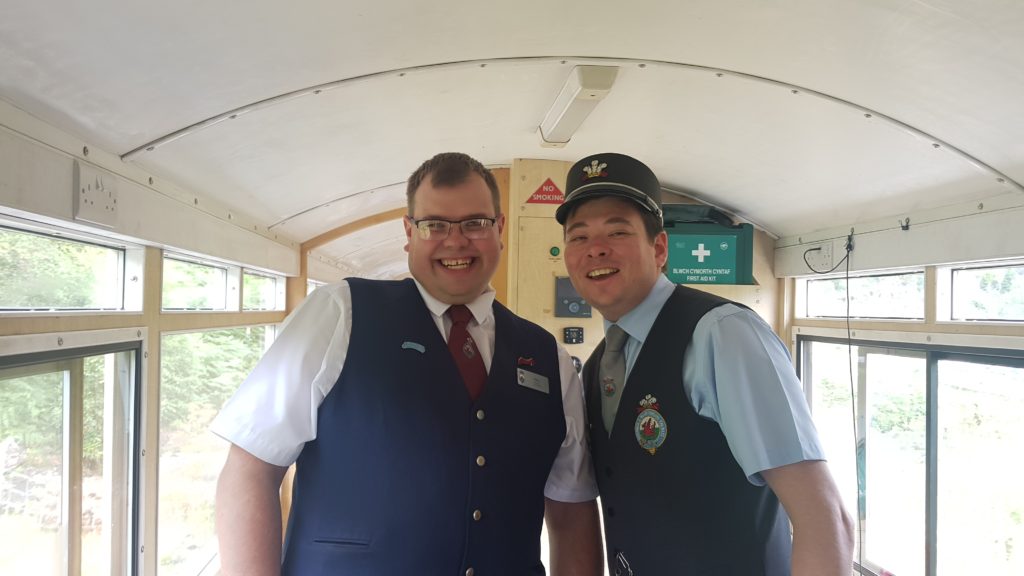 On the 4th August, Ollie and the team did the 11:25 duties. Both the Guard and Driver were also celebrating their 20 years service on the Ffestiniog and Welsh Highland Railway. Stephen Greig, as Guard, started his railway career as a buffet steward and has since progressed on to Customer Service Manager and is currently the Manager of our new station at Caernarfon. Chris Harrison started Kidz Week at the same time as Oliver but took a different path through Boston Lodge, working up from Cleaner, to Fireman and is now a Driver, and has been for the past 11 years!
So please join me in celebrating all their hard work and effort they have put in over all these years, well-done everyone.
I do love a good story with a happy ending and thank you John Wooden for the photographs of the happy event!