Minffordd Station Oak Tree and Archives News
On my way to take a photograph of the work on the end of Maenofferen shed, I stopped to admire the mighty oak tree that is growing in the middle of the platform.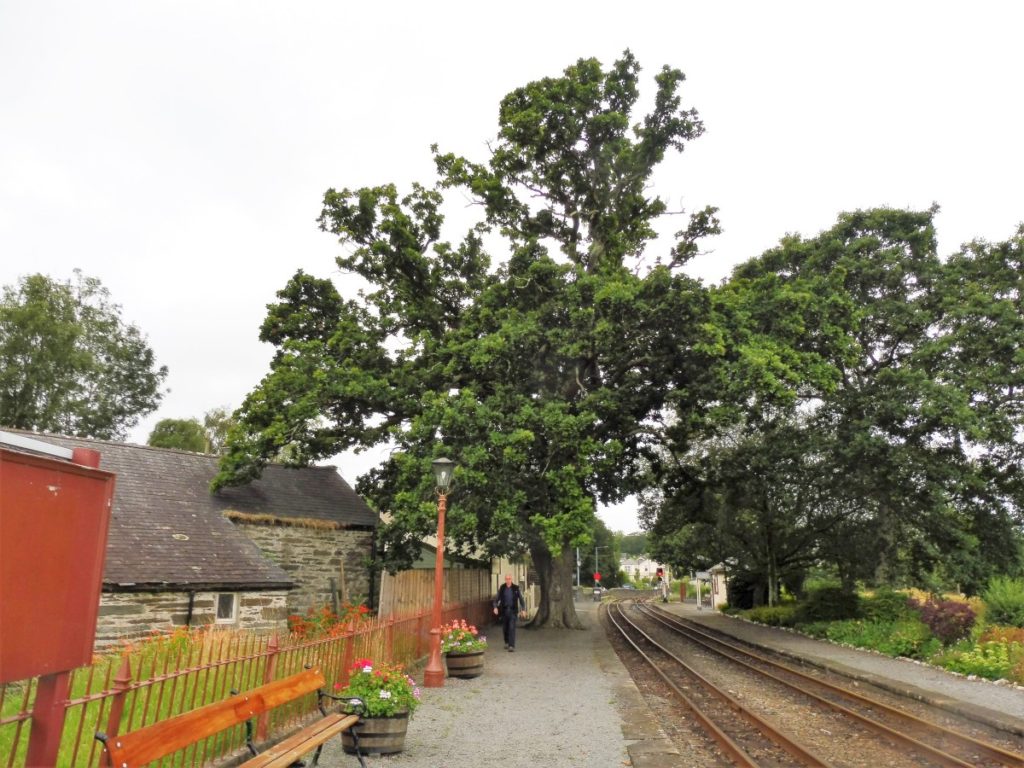 In the picture, you can see Phil Hawkins approaching. Did you know, he picked acorns from it, potted them and there are a dozen growing nicely?
These pots are to be sold at Tan y Bwlch for a Fiver if you are interested in having a bit of Minffordd Station in your garden. Mind you, make generous allowances before you plant it out as the roots spread to the same length as the branches – you don't want roots coming under the house to surprise the next generation of homeowners… Well, of course, it will be a couple of hundred years before it gets to the size of ours.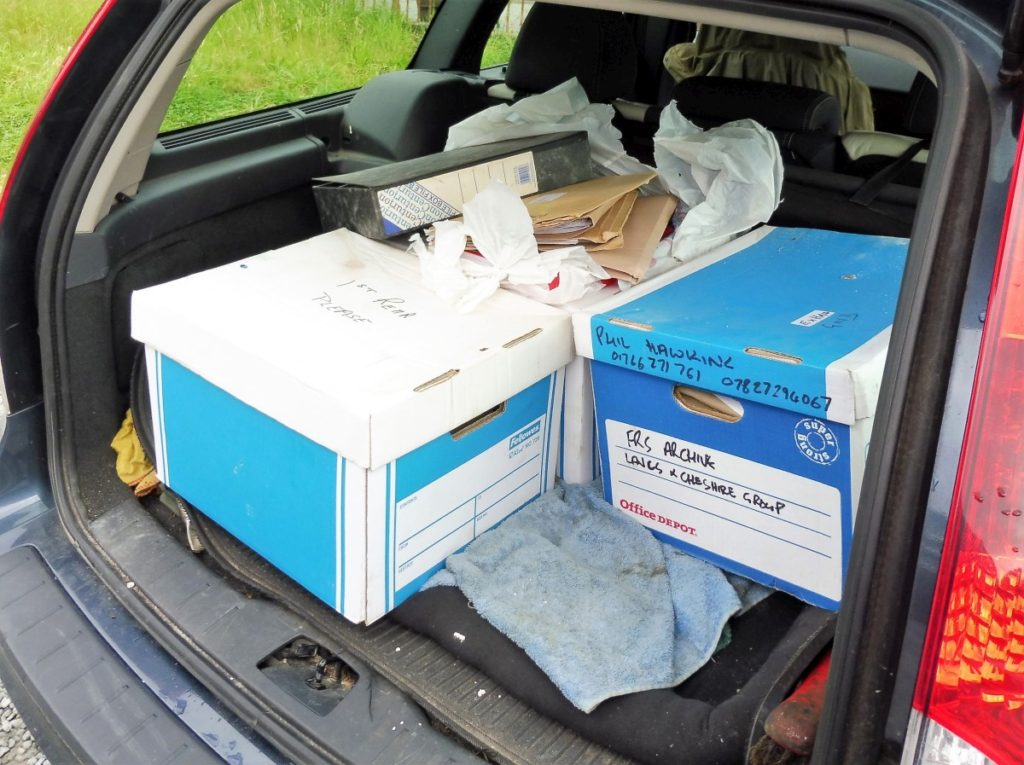 Phil opened the boot of his car, and suggested I came to see the new archive boxes they will be using in the future. Of course, I helped carry one down to the room.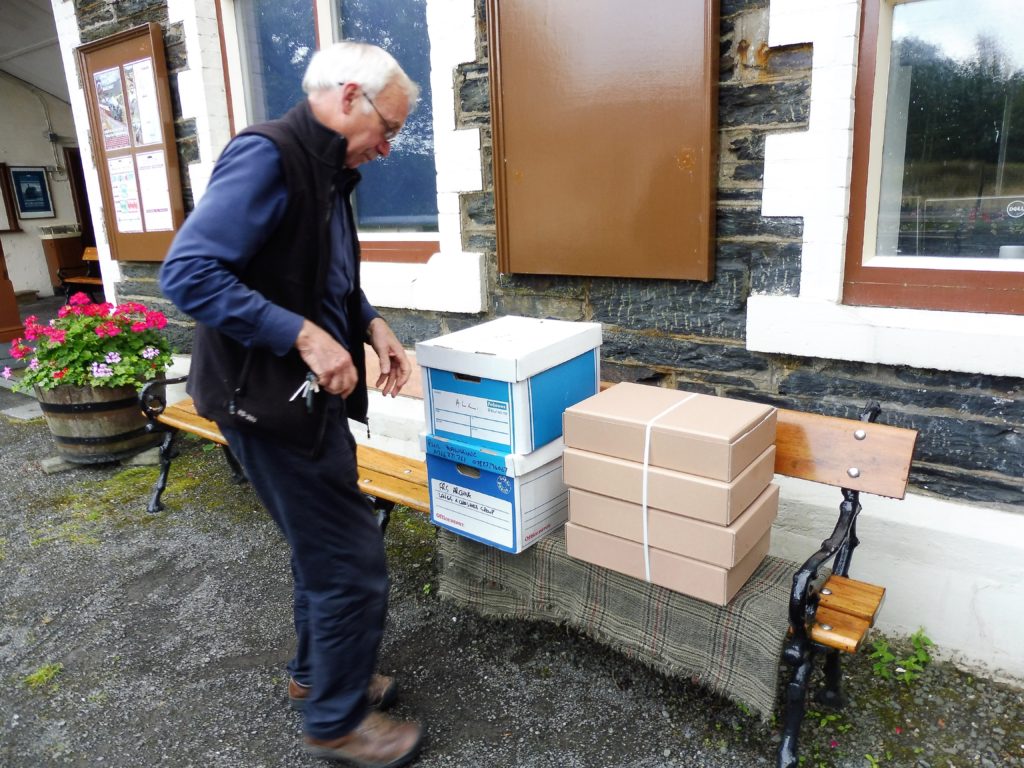 The new boxes are acid-free and have brass staples that won't disintegrate with age. Being smaller, they will be a lot easier to handle. Now… there is a volunteer job for someone, to transfer documents from the old bankers' boxes…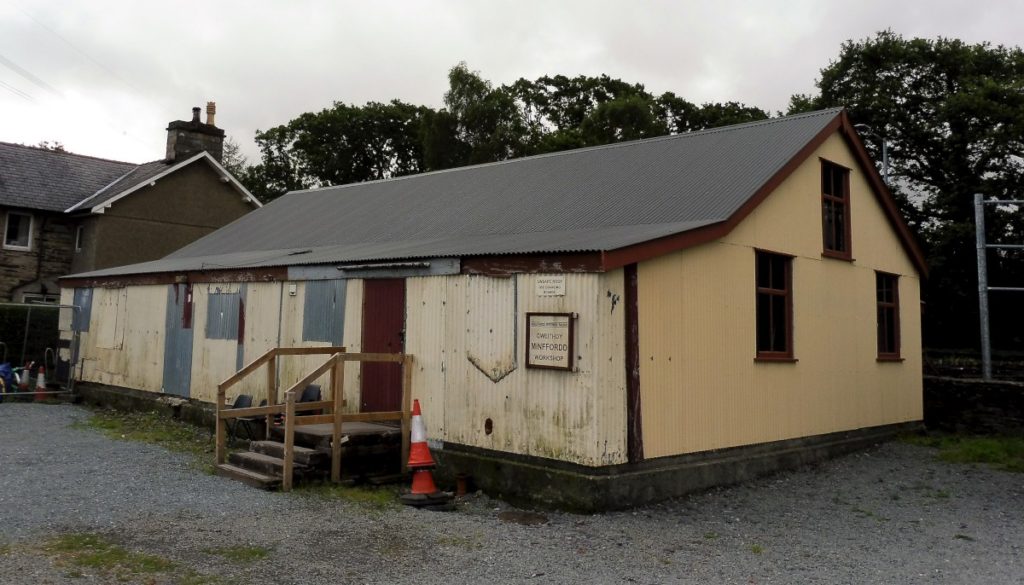 Take a last look at the poor Gweithdy as a team of volunteers will be coming down to put in the new windows and paint the outside. It is really quite impressive inside as well.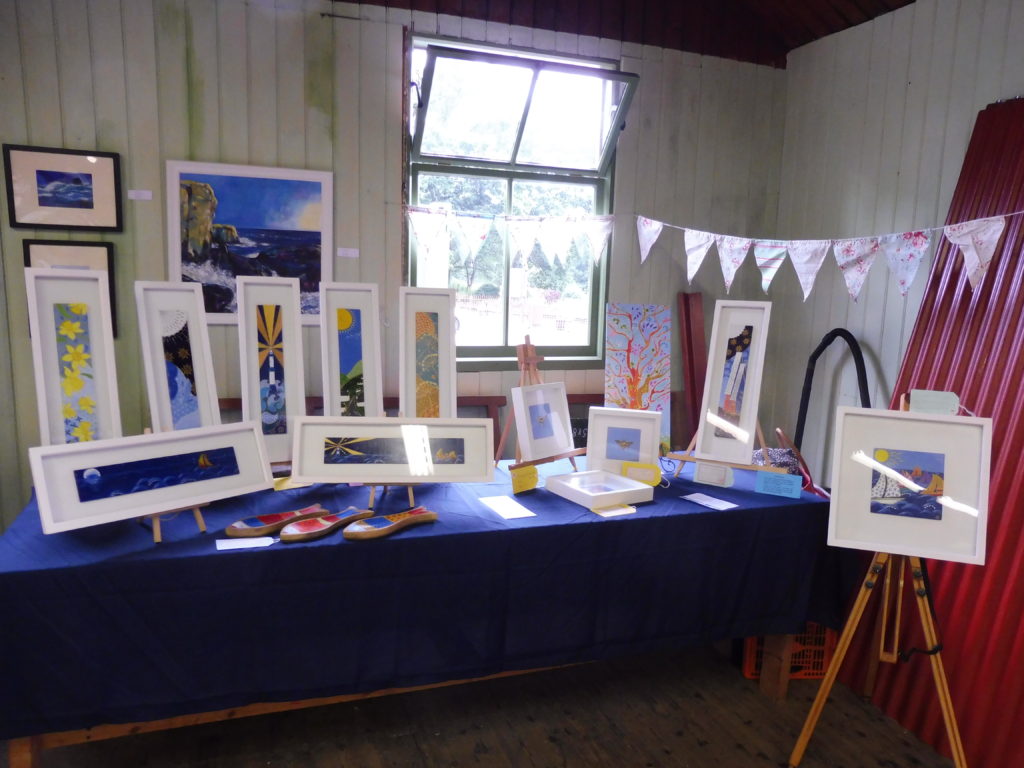 Lovely windows, letting in lots of light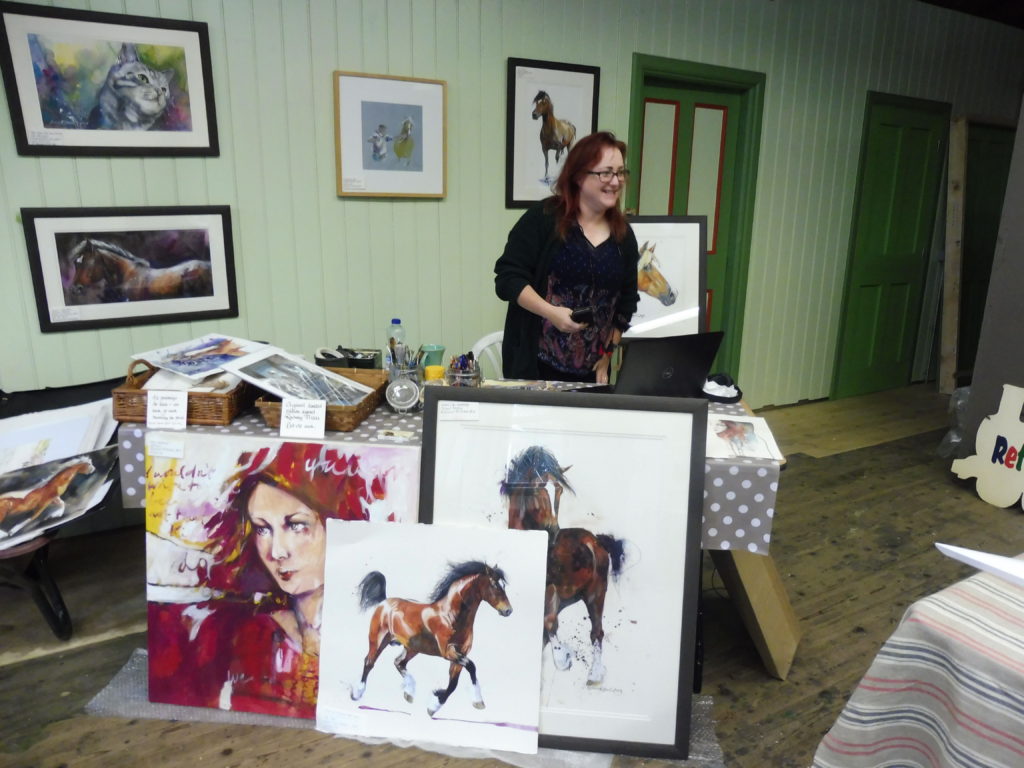 The red round the beading will disappear leaving nice light and dark green doors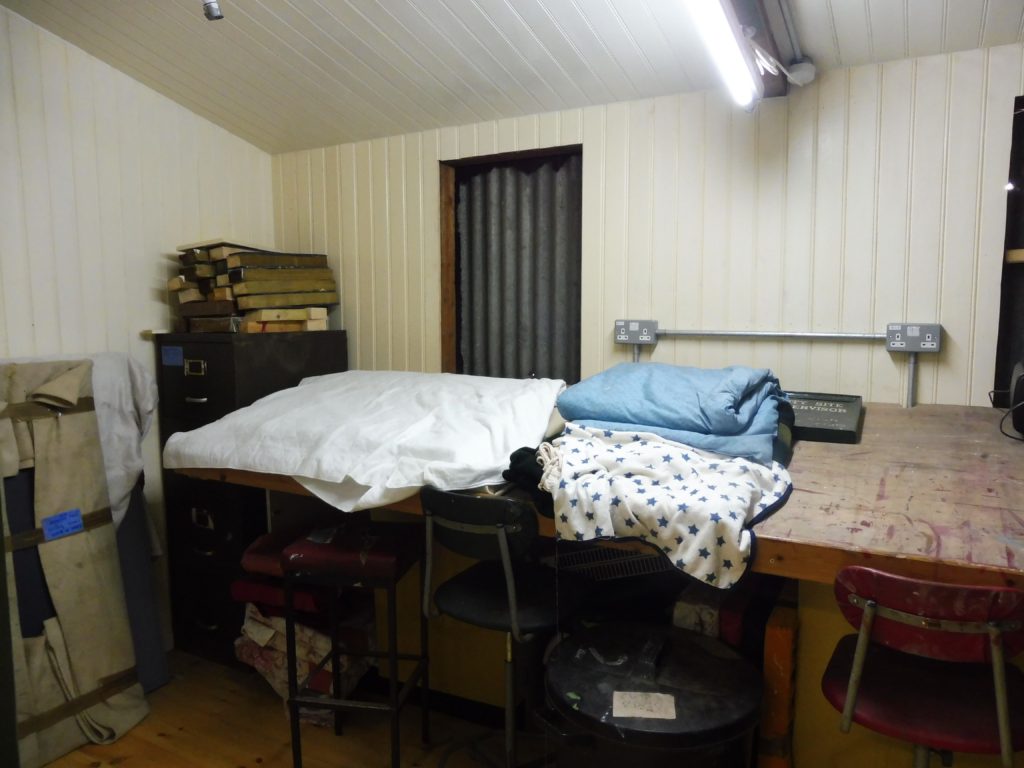 A special room for the sign writers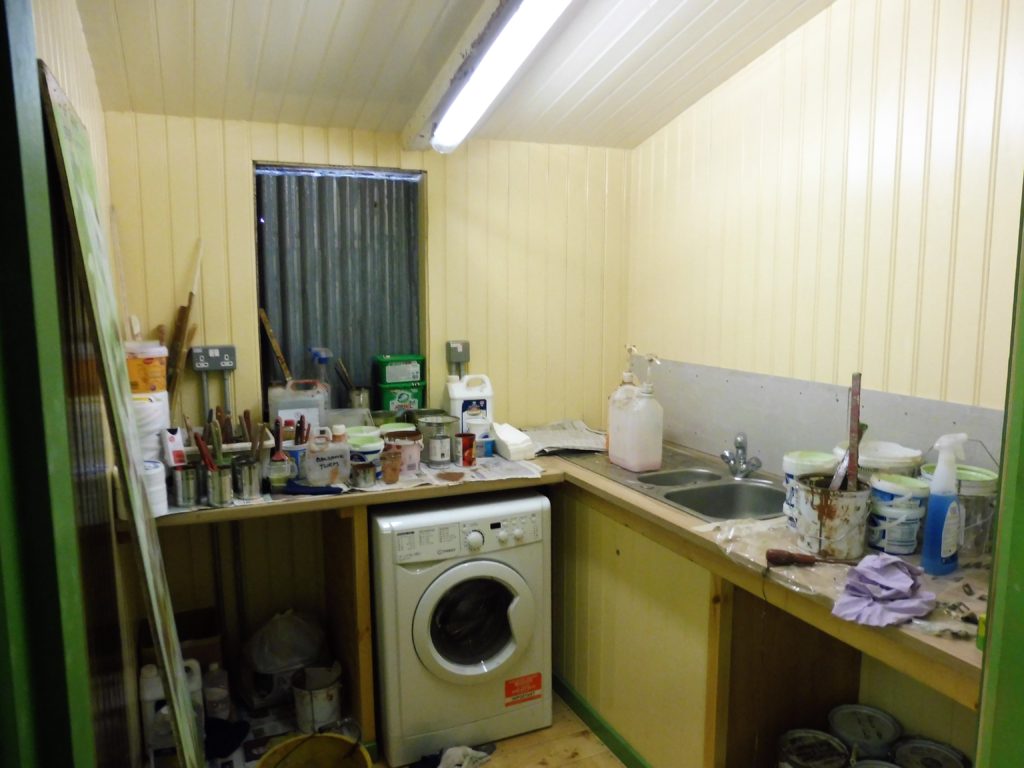 Paint room awaiting cupboards