A bit quiet this morning, staff on holiday but work has progressed on a couple of the carriages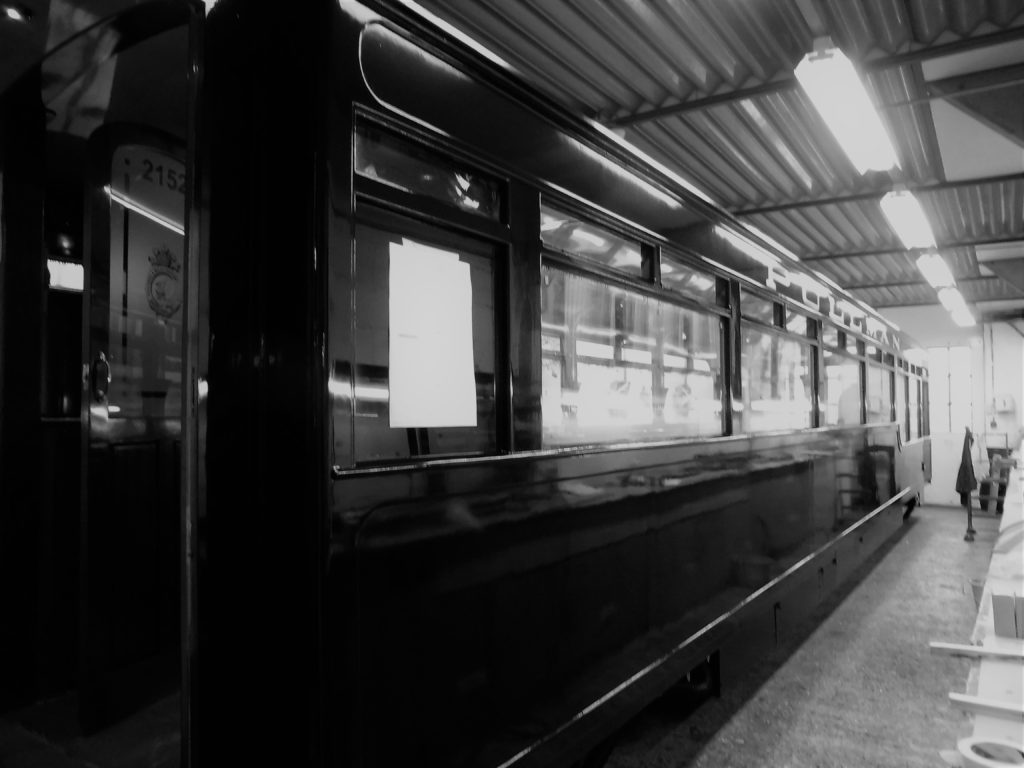 2152 has had a coat of varnish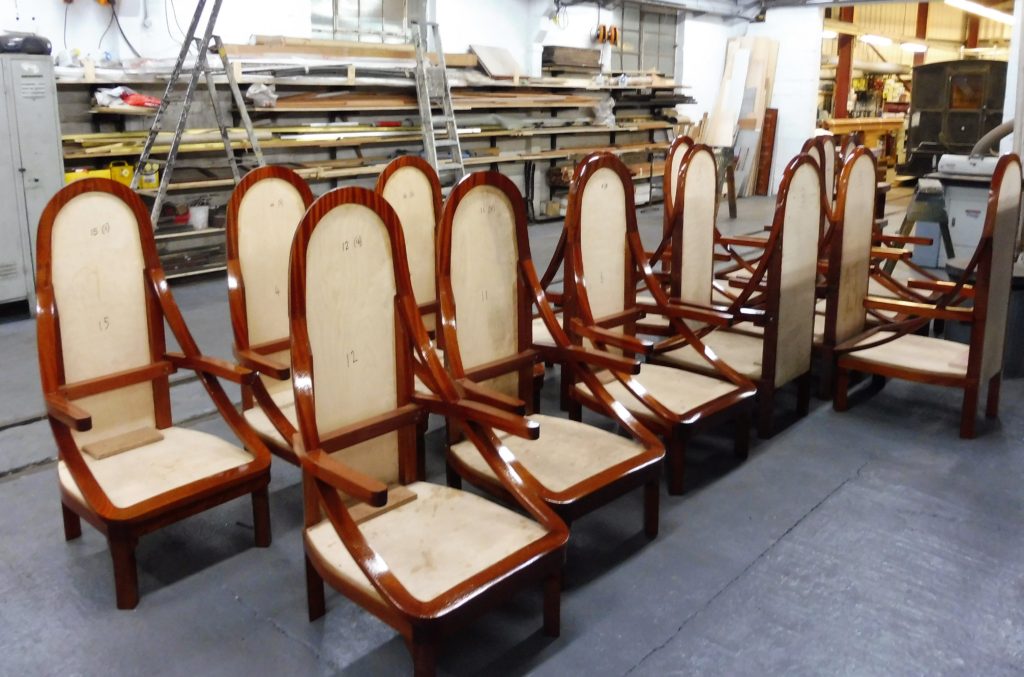 The Pullman seats are awaiting their upholstery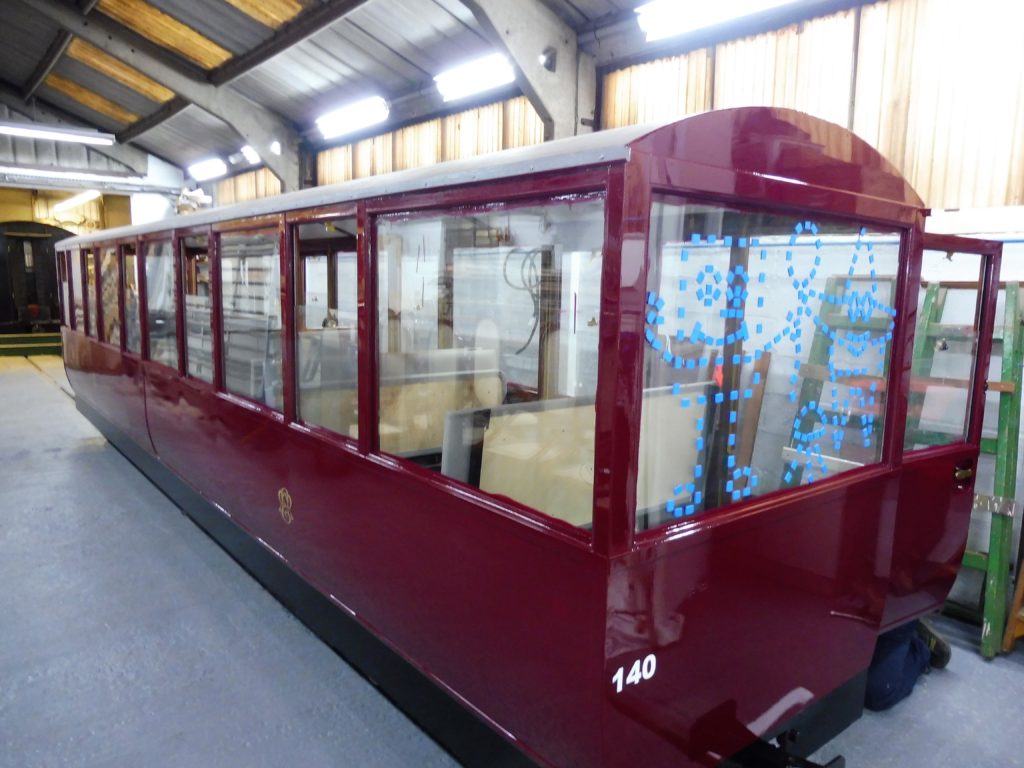 Ratty 2 is gleaming with the final coats. Just minor detail work to finish and it will be on its way to Ravenglass.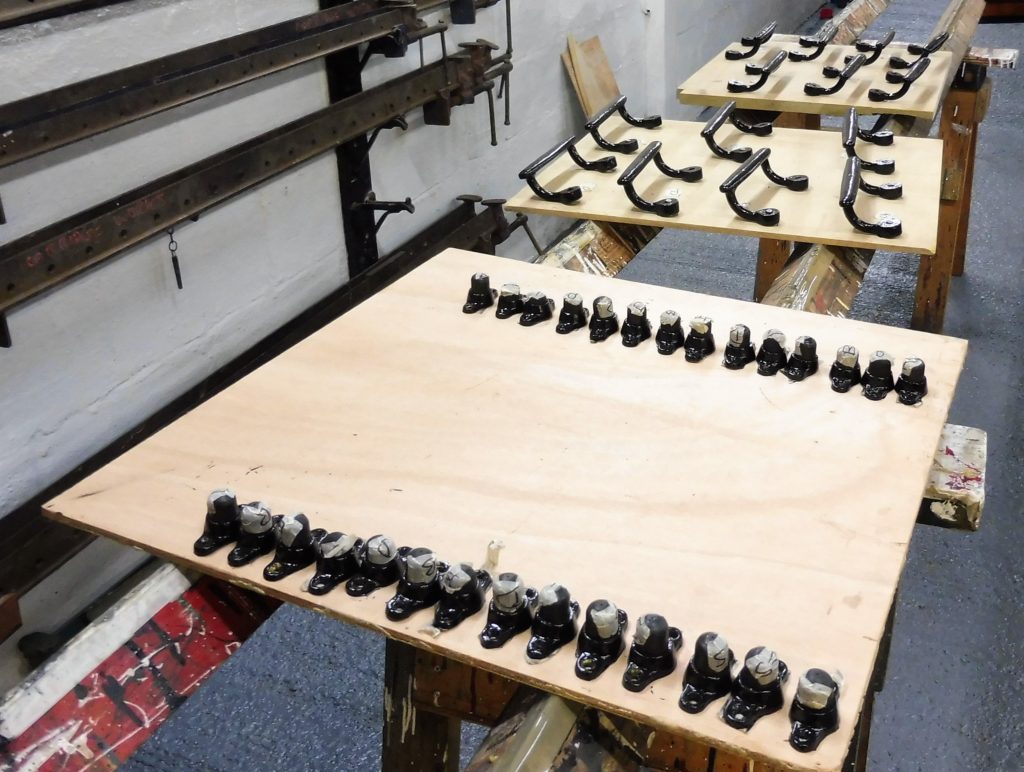 All the door furniture is ready for carriage 15.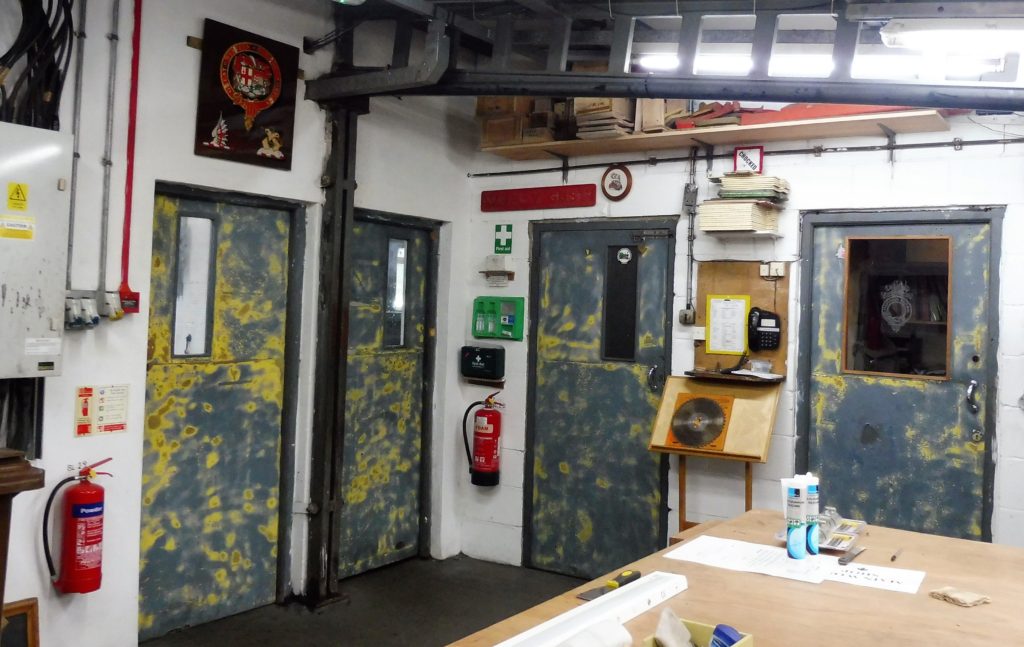 Talking of doors, all stripped back and ready to be covered in the excess green paint!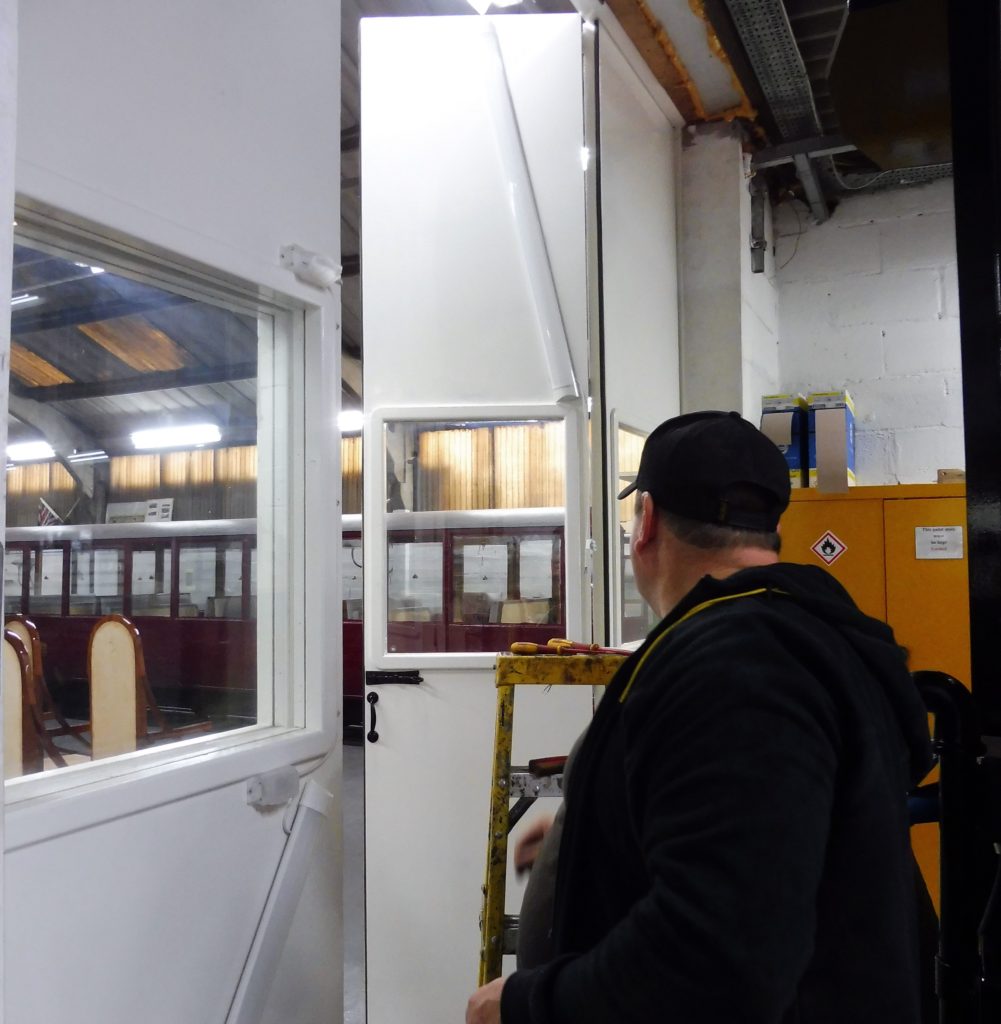 One of the problems has been lack of sufficient light when working at the back of a carriage – Rob has solved the problem by installing strip lights onto the new HLF doors.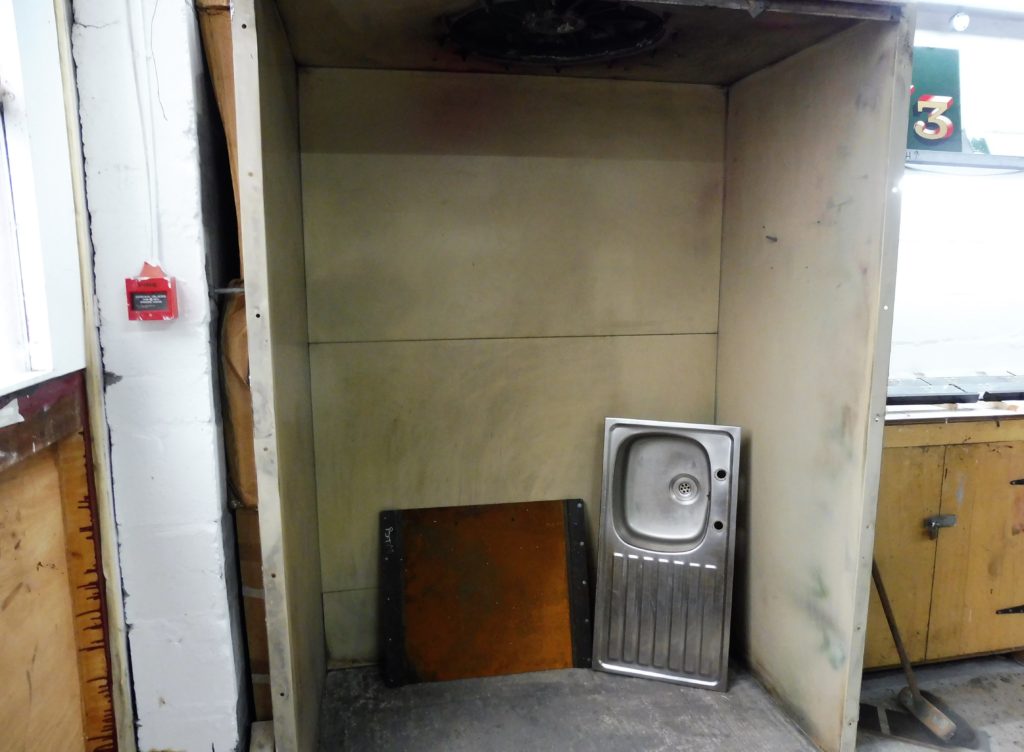 An empty space – just right for a sink – all it needs is a plumber to fit it in.