Another succesful Gigabash, with numbers up on last time.
After a wet start on Saturday, the skies cleared by lunchtime and the rest of the weekend was spent in Autumn sunshine. The group I was with, after some clearing and tidying at Minfordd on Saturday morning, went down to Harbour station for the afternoon to load a couple of bogie wagons with ash.
Saturday evening saw another pleasant trip, up to Tan y Bwlch behind Lyd for a meal and updates from Paul, Howard and Alan Norton about recent progress and events on the railway.
On Sunday Paul and Julie took us up to Dduallt behind Lyd to dispose of the ash, accompanied by another group who continued re-boarding the windows and painting the woodwork of the cottage. Initially we had to continue to Tanygrisiau to run round as steam locos are unable to use the loop at Dduallt.
On arrival back at Dduallt we reversed into the loop where Lyd slumbered for the day while we worked on, with occasional pauses to watch the service trains Pass by.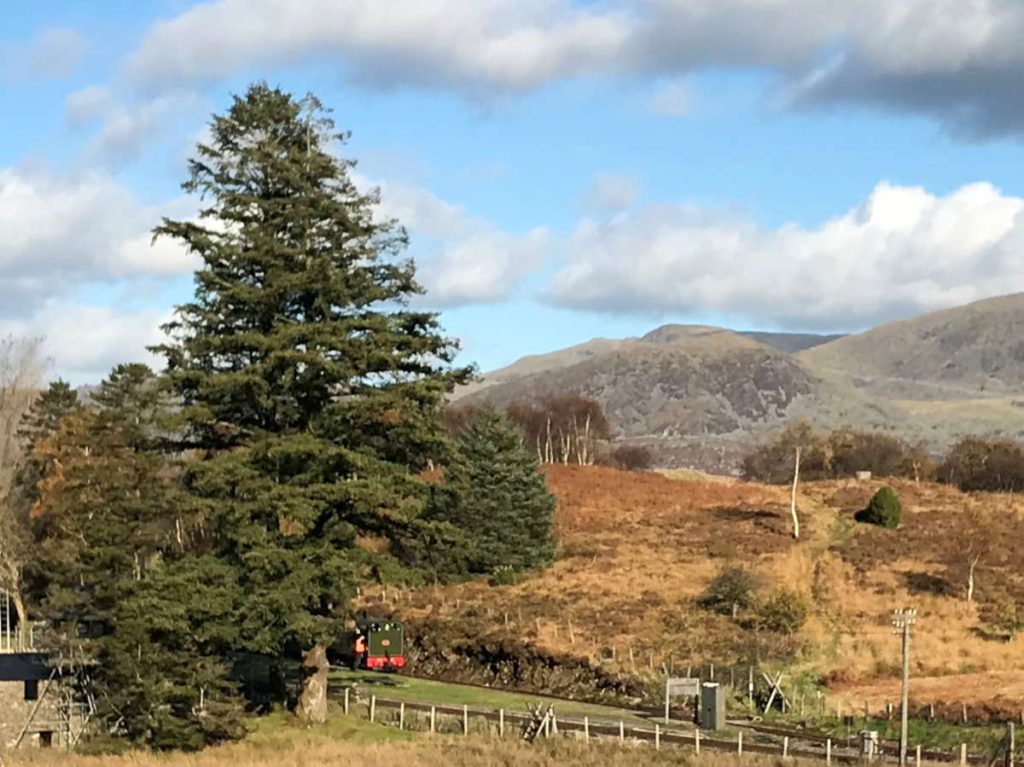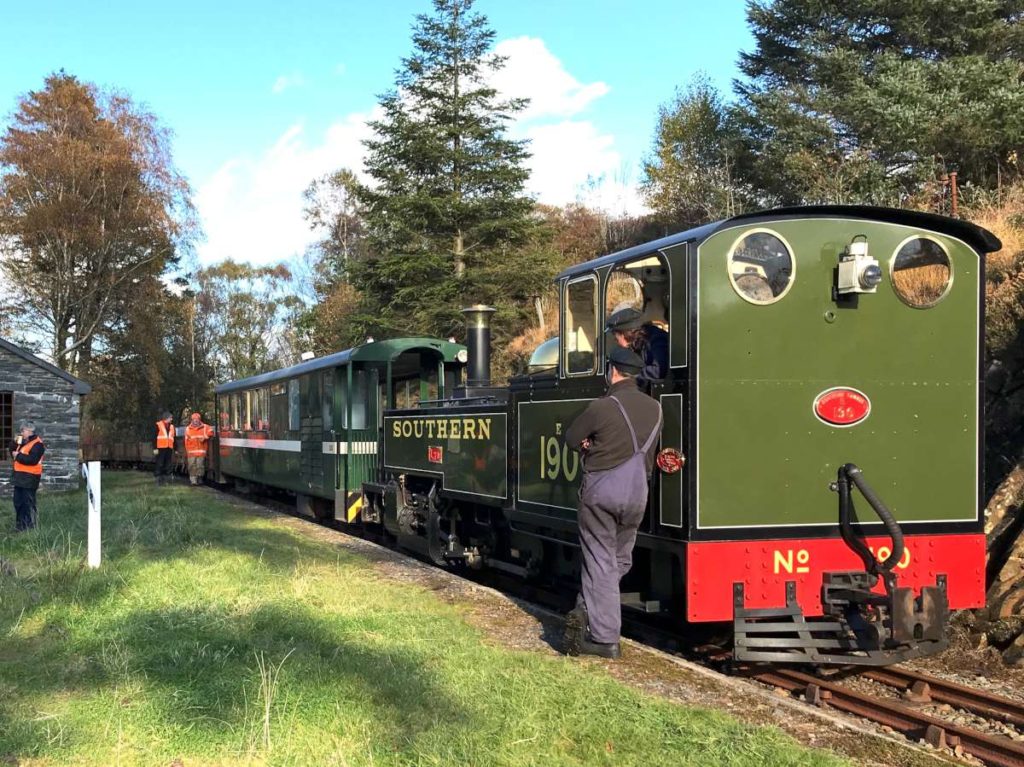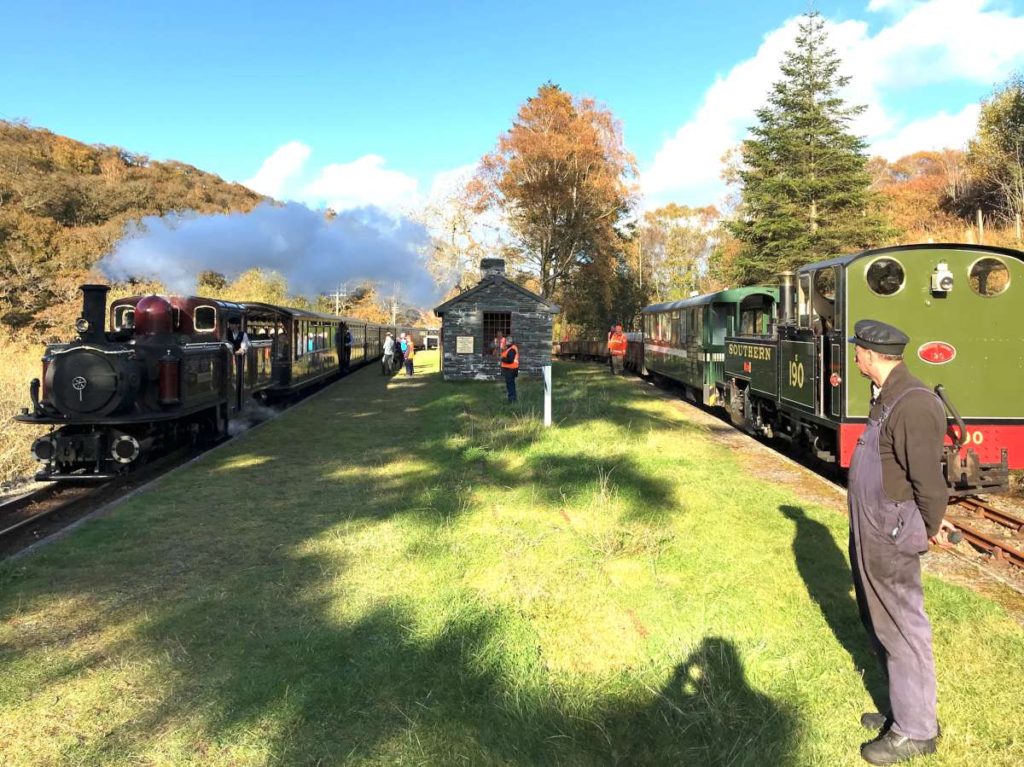 At the end of the day, two of our party enjoyed the journey back down to Minforrdd in the comfortable first class seats of the FR's latest Observation Car…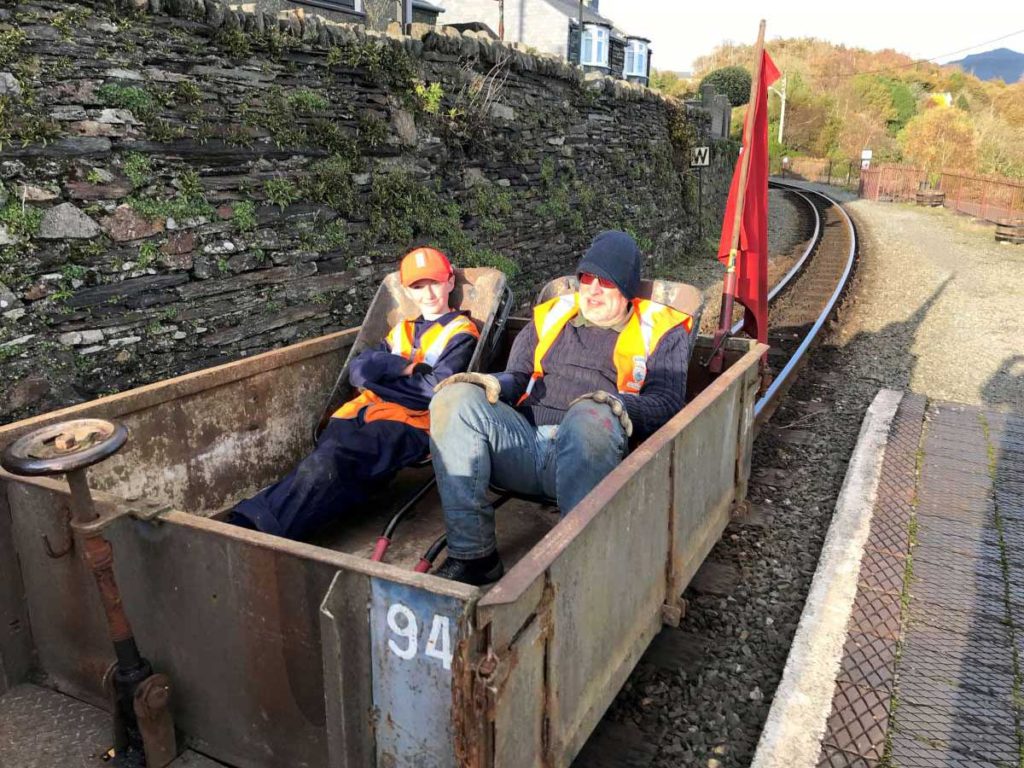 Thanks to David Bolton for sending in the report.