Lilla – Back in less than a year
We are absolutely delighted to report that Hunslet 0-4-0ST of 1891 returned to traffic today following successful steam test. Just under a year ago Lilla bowed out of traffic for a ten year overhaul. Now she is set to meet her first scheduled turn on the loco roster this year with a photo charter at the head of a rake of newly overhauled skip waggons.
Now time was lost in stripping the locomotive as the Lilla group volunteers weighed in on winter weekends. The loco was dismantled and the boiler lifted out in December last year. The depths of January saw an almighty battle with knocking out the very well fitted tubes. Persistence and oxy-propane resolved the problem of course.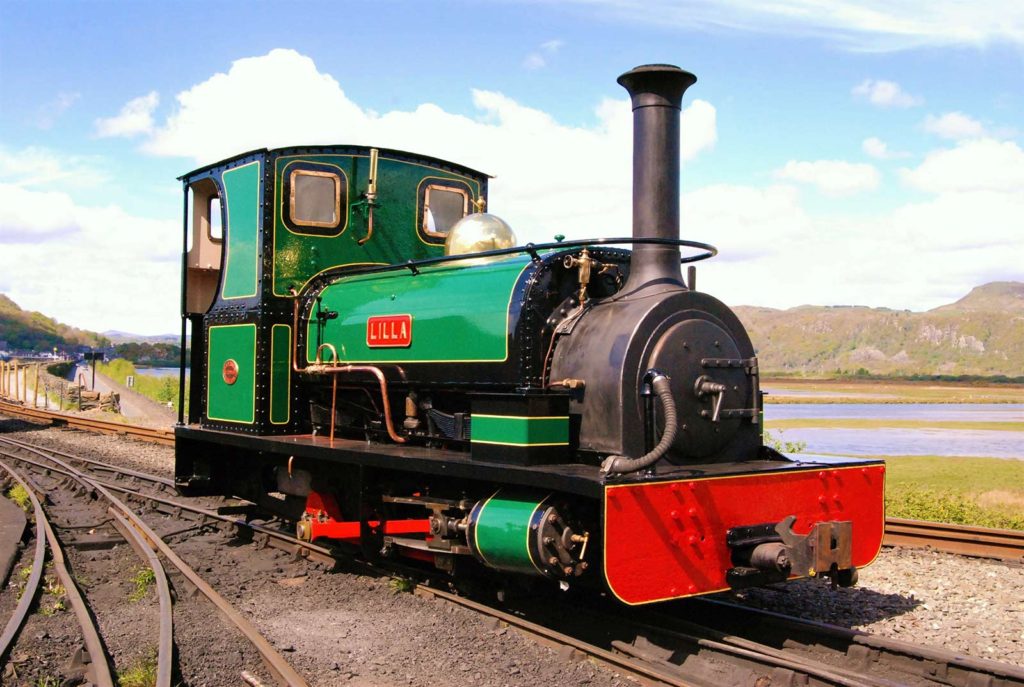 By spring the boiler was cleaned out, inspected and variously tested. The only work needed was re-tubing which was rather a blessing. The hydraulic test took place in June and reassembly immediately followed.
The engine was 90% complete by the end of July thanks to the continued efforts of the volunteers. Pressure on space at Boston Lodge and the demands of the high summer service saw a break in progress until mid September when spanners were taken up once more.
In addition to the boiler work a pair of new injectors have been machined up to the original drawings to replace the rather worn ones currently fitted one of which is believed to be an original fitment. This involved making drawings, patterns and having special reamers made. This is an incredible piece of machining work carried out by highly skilled staff machinist Andrew Bird and sponsored by a Lilla group member. They will be fitted and tested in the next month or so.
The final run up to steam testing has taken place in the last two weeks with volunteers and staff working closely together.
FR GM and Lilla Group Chairman, Paul Lewin comments:
"The operation smaller locos on the FR is made possible by the efforts of their supporting groups. Whilst Lilla is not required for passenger services on the railway it really adds to the rich tapestry of the FR and gives opportunities for so many people to get close experience with a loco. The loco is regularly used for footplate rides and is taken to events away from the railway for PR purposes."
Lilla is expected to appear on a limited no of 'Skip Shunt' driver experience courses in 2020 – Watch the website for more details.