The Sunday work session with a works train and a gang of 8 checked and rodded all the drains from just below Plas Halt to the top end of Cei Mawr as part of the on going maintenance regime.
Despite the lack of recent attention to these drains they were found to be flowing pretty well with only a few significant partial blockages, principally in Cutting Glyb where a cross drain was found partially blocked.
Unfortunately many of the timber chamber covers have, in these locations, a relatively short life due to the continually very damp conditions. (All those that were sound were re-treated with preservative.)
In consequence 30 new covers have been ordered and we hope to install these in January 2020.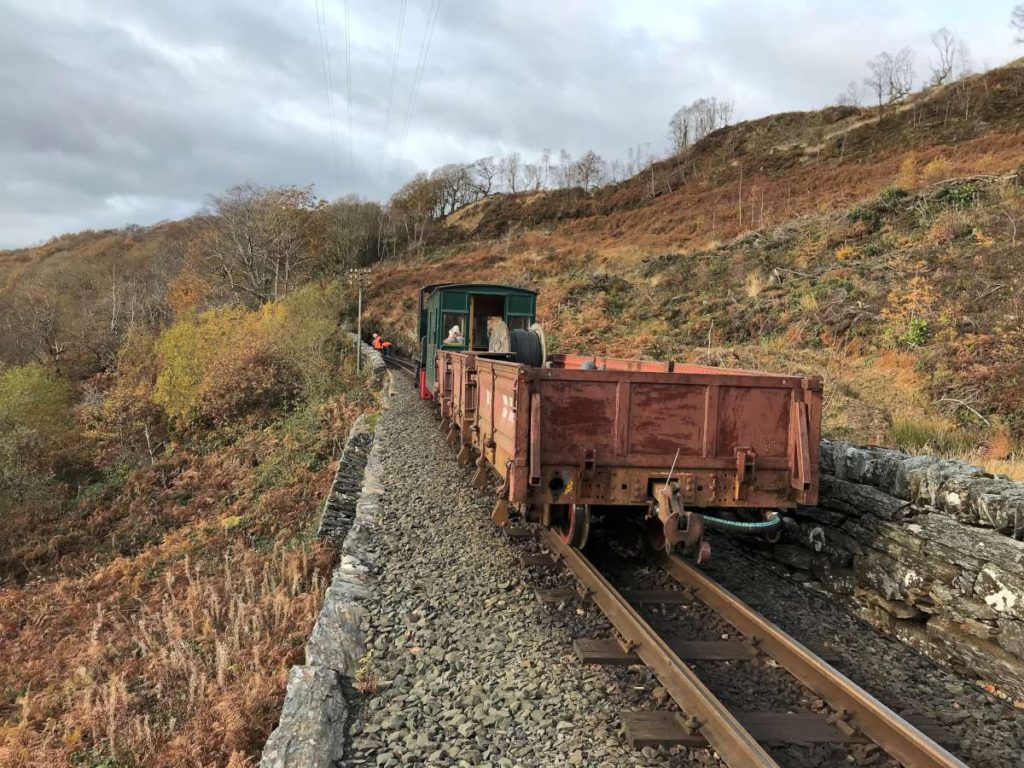 We also had time to inspect a damaged chamber at Crossing Mawr and we will return to this location once the currently relaying is complete to effect repairs.
For the next work day on December 15th the plan is for the gang to walk from Penrhyn Crossing to Rhiw Goch checking all the drains as we go, bearing in mind we will then be close to the shortest day of the year.
For January, the current plan is to work in Tan-y-Bwlch cutting where we need to replace a large drain that had become clogged with roots.
The work dates for 2020 are as follows;
Jan 19th
Feb 16th
March 15th
April 19th
May 17th
June 14th
July 12th
Aug 16th
Sept 13th
Oct 18th
Nov 15th
Dec 13th
An open invitation is in consequence extended to anyone who wishes to join the gang (we are a friendly bunch), see parts of the line that can't be easily seen by other means, in the great outdoors and do something really useful for the railway. (Wales and water do rather go together meaning drains are an inescapable requirement).
If you would like to join us please email Iain Harris as gang leader at iain.harris1026@gmail.com or ring 07919 555580