Plans in place for reopening…
While a Summer of sun is hardly guaranteed here in North Wales, June normally heralds the arrival of peak season and excited visitors galore at the Ffestiniog and Welsh Highland Railways. However, this summer is now very different to the usual, owing to the pandemic that has caused significant difficulties on a global scale.
Whilst our peak season will undoubtedly be different to previous years, recent announcements have brought renewed hope that we can offer an experience that will be both safe and enjoyable in these challenging times.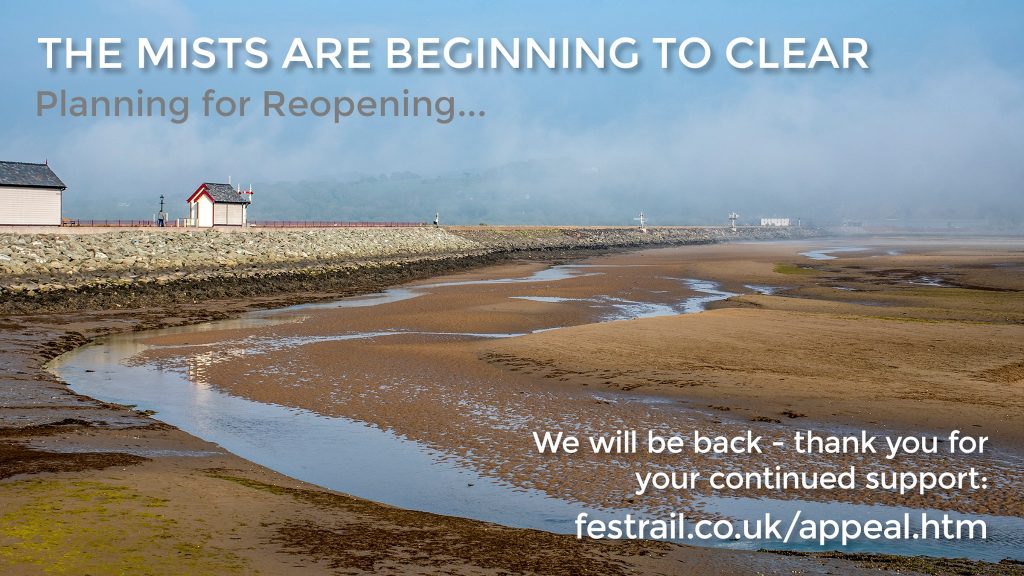 Throughout the lockdown months, we have monitored and diligently adhered to Welsh Government advice. Whilst the situation in Wales remains different to that of England, Scotland and Northern Ireland, recent announcements from the Welsh Government have signalled that the Tourism industry should prepare to reopen. 
We have plans in place for a limited service that works within the requirements for social distancing outlined by the government. We are now working through the fine detail of this plan and hope to make an announcement about our plans for services in 2020 before mid-July. We would hope to further extend our services as and when restrictions are eased further. The health and wellbeing of all who visit and work at the Railway is of prime importance and services will only resume when we are confident about their safety. 
While plans remain in the preliminary stages, like many businesses we will offer streamlined services, reduced capacities, online booking only, deep cleaning of carriages and safety screens installed between seating sections. We will also consider carefully the flow of visitors around our railway stations. Further details will follow as the plans develop and we will revisit operating procedures when new government guidelines are issued. For the time being, we ask that you adhere to government guidelines and wait a little longer to visit the Railway. A warm welcome awaits when we open once more.