Welsh Pony's first steaming – Watch live and buy merchandise!
On Saturday June 27th, something will be stirring at Boston Lodge…
Welsh Pony will be steamed for the first time in eighty years, and we will broadcast the action live so that you at home can witness this momentous and long-awaited occasion.

We are planning three broadcasts on the "Ffestiniog & Welsh Highland Railways Insider" Facebook page, so please be sure to visit.
The schedule will be as follows, provided all goes to plan with the loco:
10.00hrs – The lighting-up.
13.00hrs – The first whistle.
16.00hrs – Welsh Pony will hopefully move under her own steam.
This spectacular painting by Rebecca Kitchin BA has been specially commissioned for the occasion, and is being auctioned with all proceeds going to the Welsh Pony Fund. If you'd like to bid for the original painting visit the eBay auction here. Limited edition prints are also available here.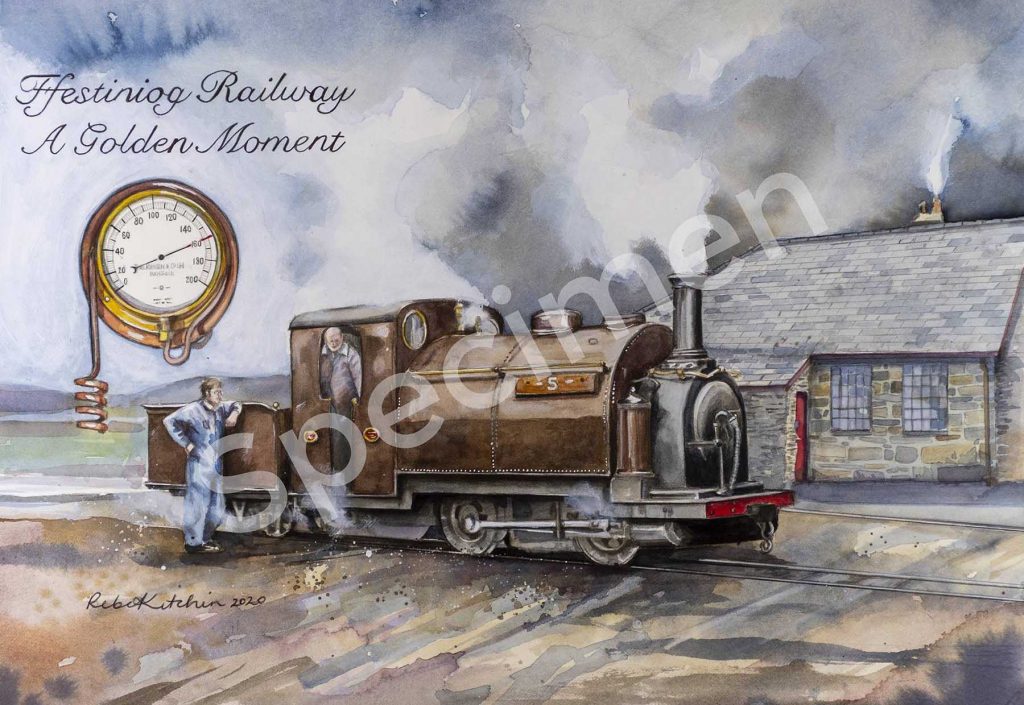 Limited edition Welsh Pony mugs can also be bought to help support your railway – Go here to purchase your mug.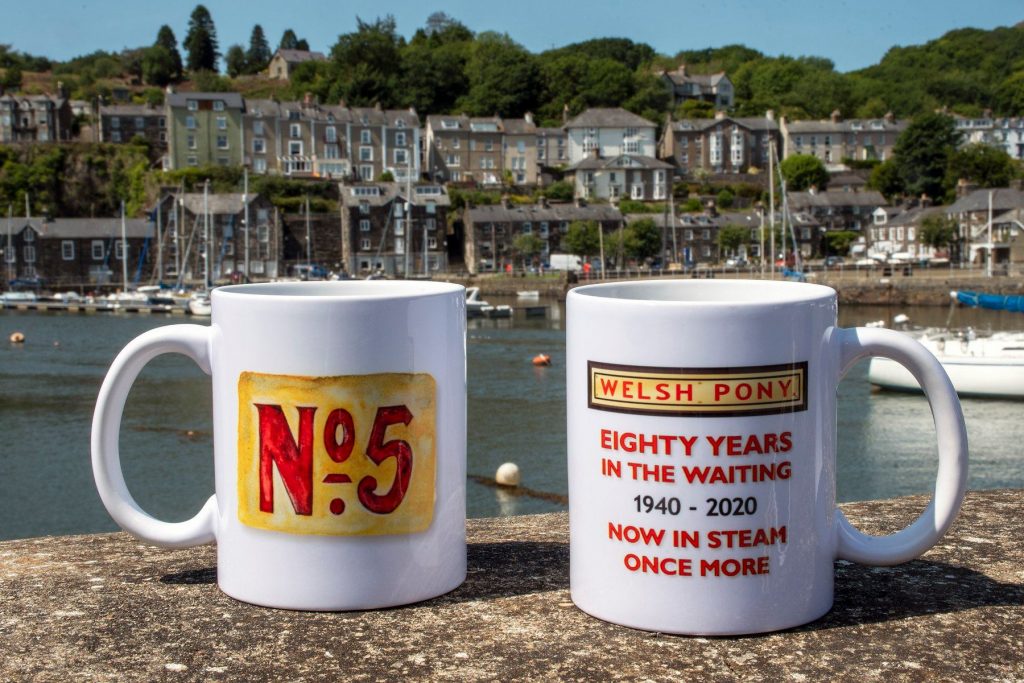 We hope you'll join us!
(We would like to remind you that Boston Lodge is a closed site, and there will be no public admittance. Thank you for your co-operation.)