Welsh Highland Railways awarded Heritage Emergency fund Grant
The Ffestiniog & Welsh Highland Railways is delighted to report that we have been awarded a £250,000 grant from the Heritage Emergency Fund in response to the ongoing Covid-19 crisis.
We cannot thank the National Lottery Heritage Fund (NLHF) enough for this support during what is a very difficult time for our company. The £50m fund was put together by the NLHF in response to the Covid-19 outbreak to support the heritage sector.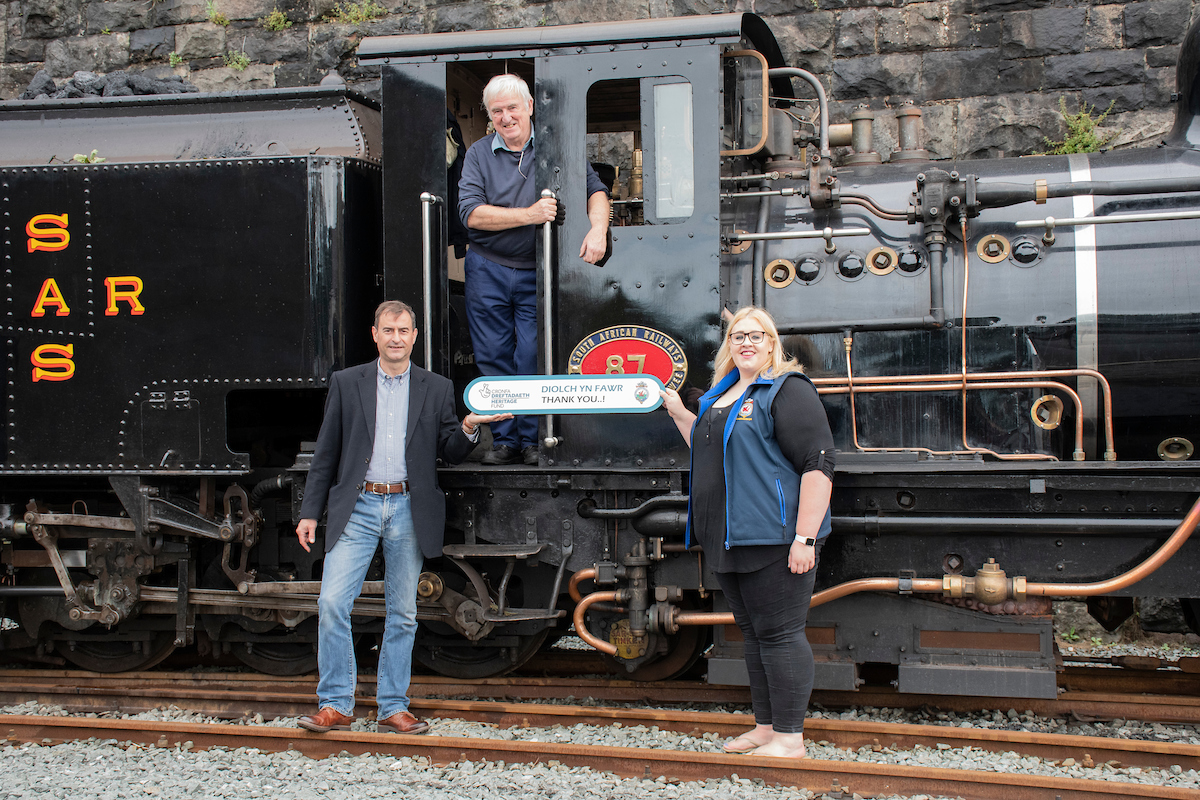 The railway, along with all other businesses in the tourist sector, was compelled to suspend operations on March 27th to comply with lockdown measures imposed by the Welsh government. This suspension of services coincided with what would normally have been the start of the peak season for our business, and consequently the effect on income was devastating for the company.
Services eventually re-commenced on the Ffestiniog Railway on July 20th, and on the Welsh Highland Railway on August 18th, but at greatly reduced capacity due to carriages having to be adapted and capacity limited due to social distancing guidelines. These restrictions clearly limit the revenue that we are able to generate at the current time.
The generous grant enables us to continue to maintain our heritage buildings, work which had to be suspended at the start of the crisis. Without this funding we would simply not have been able to afford to continue this highly important work having effectively lost four months of our high season.
The National Lottery Heritage Fund have also been very supportive of our ongoing project to secure the future of the historic railway works site at Boston Lodge by conserving the remaining 19th century buildings to ensure that they can continue to function effectively into the 21st century. Thanks to the invaluable support of the NLHF, we are pleased to confirm that this project is continuing unabated despite the current challenging situation.
Project Director, and F&WHR General Manager, Paul Lewin comments:
Our railways are instantly recognisable as a leading tourist attraction but our work to conserve our railway of national and indeed international importance is less readily understood.
Our projects with NLHF are working towards ensuring our heritage is understood by a wider audience for generations to come as well as ensuring our staff have the skills to conserve, operate and interpret the railway.
Covid brought all our efforts to a rapid and potentially very damaging halt. The additional support of NLHF during this emergency means that we can form a plan that sees our business survive the immediate challenges and go on to flourish once more in the future.