Introducing our new Summer Services
The Summer is well and truly upon us here at the Ffestiniog and Welsh Highland Railways! Whilst the weather has been mixed as it often is here in North Wales, there has been nothing but excitement around the Railway as we have welcomed visitors back for peak season!
Since reopening back in April, our four experiences along both the Ffestiniog and Welsh Highland Railways have proved hugely popular with visitors and it's been a joy to see people enjoying their visit.
We are now at a point where we can begin to offer a greater variety of services and we are delighted to announce that we will be introducing 3 new experiences in July!
These will be our; 'Back To Blaenau', 'The Harbourmaster' and 'Snowdonia Star' services.
Details of each of these services are noted below;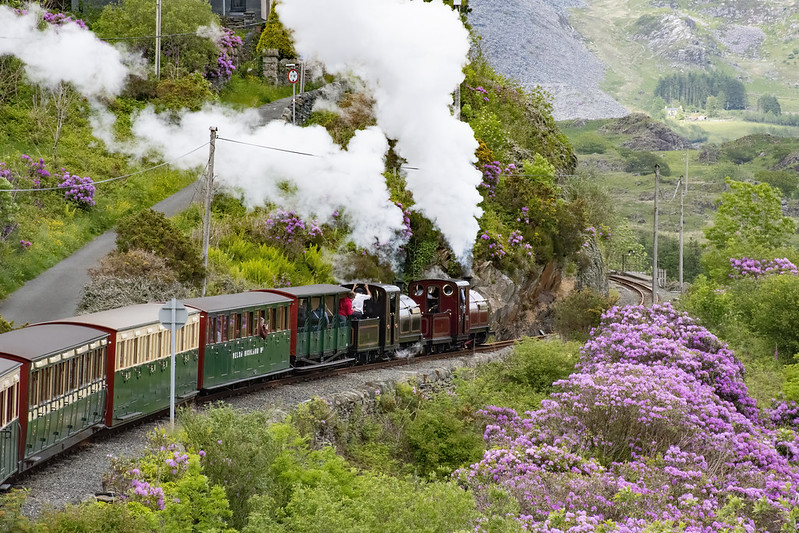 'Back To Blaenau' will run the full length of the Ffestiniog Railway from Porthmadog to Blaenau Ffestiniog, with a break to enable passengers to explore 'the town that roofed the world'. A chance to discover its impressive slate sculptures, poetry band trail and selection of privately run shops, cafes and pubs. The train will then return through the Vale of Ffestiniog to the harborside at Porthmadog, following the route of slate trains from quarry to coast. 
We are very excited to be offering a service along the whole line of the Ffestiniog Railway and are pleased to return to Blaenau Ffestiniog. Nearly forty years ago, trains proudly steamed back into Blaenau Ffestiniog and now we are doing it again for the first time in over 18 months.
The 'Back To Blaenau' service runs Tuesday to Thursday from 27th July.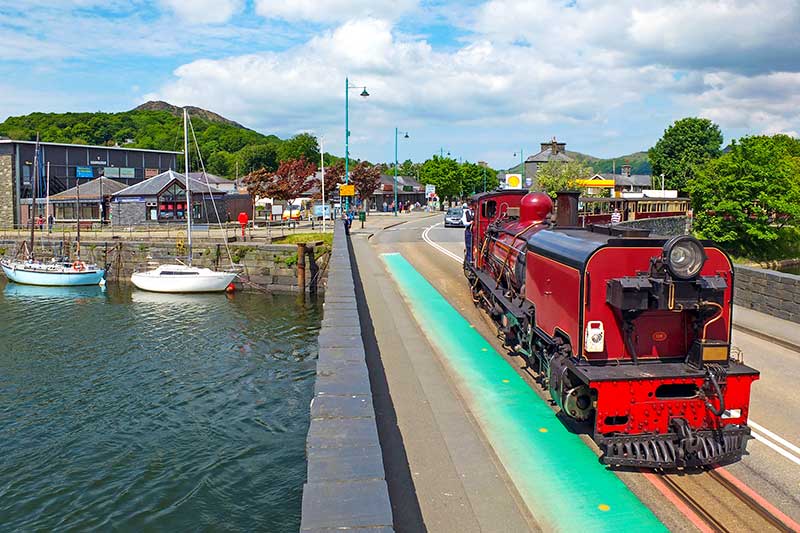 'The Harbourmaster' will run the full length of the Welsh Highland Railway, from Porthmadog's Harbour Station, travelling 25 miles 'coast to coast' across the foothills of Yr Wyddfa (Snowdon) to Caernarfon. Here, passengers can enjoy a break to explore the historic town with its impressive castle, ancient town walls, narrow streets and views across the Menai Strait. The train will then head back to Porthmadog – past meadows, moors and mountains as it travels through Snowdonia.
A First class 'Gold' and a pre-order collect & go hamper service is available on this service.
'The Harbourmaster' service runs Fridays and Saturdays from the end of July.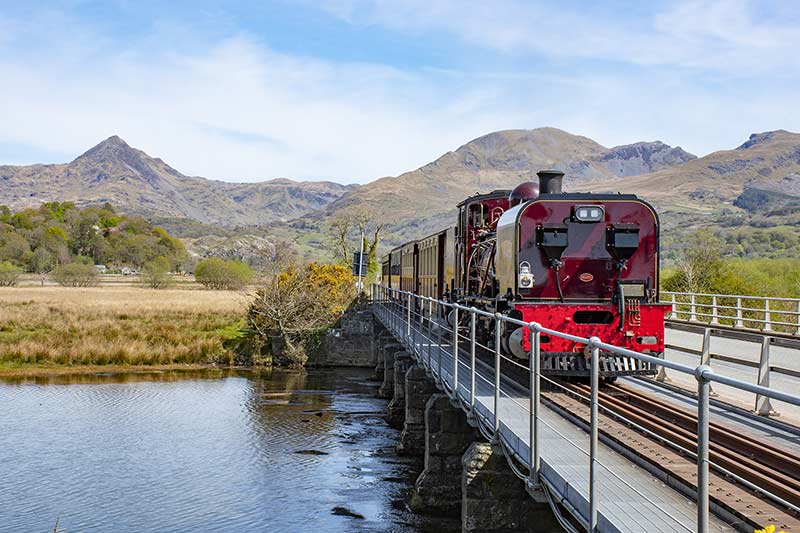 'Snowdonia Star' will also run the full length of the Welsh Highland Railway, but starting from Caernarfon Station, giving an option for passengers joining from the North Wales Coast. Arriving in Porthmadog, passengers will have time to explore the coastal town with its wide High Street and busy harbour, and enjoy the facilities at Harbour Station. The train will then return to Caernarfon, to complete a 'Grand Day-Out' enjoying the dramatic scenery of the beautiful Snowdonia National Park.
A first class 'Gold' and a pre-order collect & go hamper service is available on this service.
The 'Snowdonia Star' service celebrates the dedication of 'Cymdeithas Rheilffordd Eryri' (Welsh Highland Railway Society) and the hard work and support of its members in the rebuilding of this railway from Caernarfon back to Porthmadog.
Since the opening of the first section of track to Dinas in 1997, embankments have been rebuilt, bridges replaced stations constructed and track laid. Supporters have paid towards buildings and bridges, carriages and even locomotive restoration, such is their love for this very special railway. The work was completed in early 2009 when the final piece of track was laid and fitted with the golden bolts to complete the track and connect with the Ffestiniog Railway.
The 'Snowdonia Star' service runs Fridays and Saturdays from the end of July.
We will be opening bookings for these services at 10:00 on Day 24th June 2021. Tickets will be available for these services between 24th July and 5th September 2021.
The priority for all of these services will be to keep all staff, volunteers and visitors safe. Note: Your group must consist of people who are in your bubble and who you are permitted to travel together with according to Welsh Government guidance applicable at time of travel.
Our detailed FAQs page will help with many of your questions.
Ticket prices will vary depending on your choice of experience; and work on the basis that you must first purchase a compartment or seating bay in order to travel. This seating bay is cleaned before travel and is then yours for the duration of your visit.
Most compartments and seating bays hold up to six passengers but if you are a party of more than six,please telephone our booking office on 01766 516024 to make your booking.
Please Note: If you are unable to book online, have special or disability requirements, or you simply need help with your booking, please phone to book. 01766 516024.
Our Booking Office is open 09:00 – 17:00 daily
Gift Cards
Gift Card holders will be able to use their card for booking online. If your booking has been deferred from 2020, please call the Booking Office on 01766 516024 to reschedule.
Note: Gift Vouchers can only be used for purchasing travel related items, either on line or through the Booking Office. Any remaining balance can either be used for further travel related sales or be transferred onto a voucher which can then be used at one of our retail or catering outlets. This must be done through Porthmadog Booking Office.
New sales of Travel Gift Cards will be done through our online travel experience portal and will be for travel related sales only.
Thank you for your continued support and we look forward to welcoming you to the Ffestiniog & Welsh Highland Railways!