Replica Baldwin 2-4-2 locomotive 'Lyn' to star at Welsh Highland Railway Super Power
We are pleased to be able to confirm that courtesy of the Lynton & Barnstaple Railway and the 762 Club, replica Baldwin 2-4-2 locomotive Lyn is to visit the Ffestiniog & Welsh Highland Railways in September.
Lyn will be the star attraction at the Super Power gala which takes place from September 14th – 16th inclusive.
The locomotive will be based on the northern section of the line at Dinas for the duration of its visit, and will provide the motive power for special trains running between Caernarfon and Waunfawr.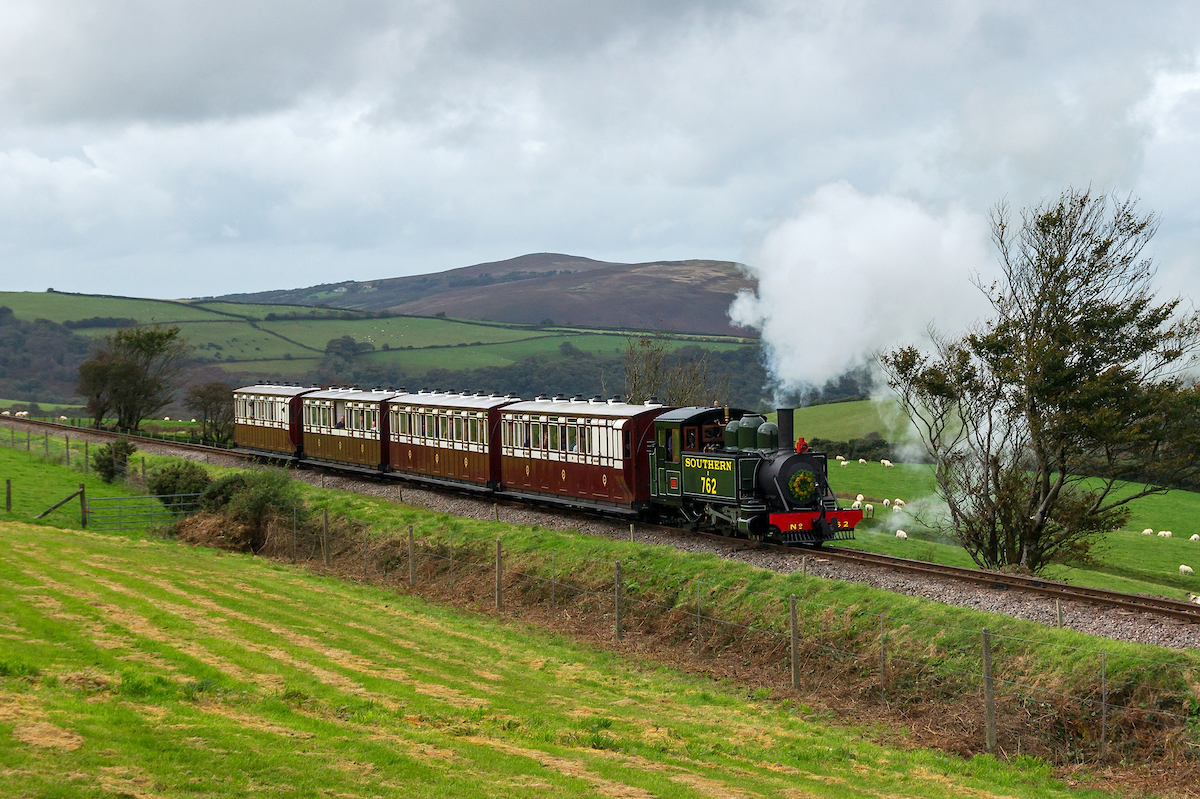 The original Lyn was built in 1898 at the Baldwin Locomotive Works in Philadelphia, USA. After construction, the loco was disassembled and shipped as a kit of parts to Barnstaple, where Lynton & Barnstaple Railway staff re-assembled it ready for service. As with other L&B locomotives, it was named after a local river as all L&B locomotives were, and entered the fleet alongside existing Manning Wardle locos Yeo, Exe and Taw. Lyn was unfortunately scrapped in 1935 when the line closed.
The project to build a replica Lyn was launched by the Lynton & Barnstaple Railway Trust in 2009, and thanks to a steady stream of funding the locomotive was completed in July 2017 at the works of Alan Keef in Ross-On-Wye. Lyn has since gone into regular traffic in Devon where she has delighted visitors to the railway.
The visit to North Wales will be Lyn's first trip away from the Lynton & Barnstaple Railway. F&WHR General Manager Paul Lewin comments:
"We're indebted to our friends at the Lynton & Barnstaple Railway and the 762 Club for allowing us to borrow Lyn. We've always had a very close and productive relationship with the L&B and this will hopefully continue."
It should be stressed that Lyn will not be double-heading with fellow L&B loco and F&WHR resident Lyd whilst she is in North Wales, however Lyd will accompany Lyn back to Devon after the Super Power gala, and the inaugural double-heading of the two L&B locos will take place in Devon on an as-yet-unspecified date.
Further information regarding the 2018 Super Power gala will be released in due course.