Back in May, I posted a small piece on the work of Team X and their work on building the replica carriage 21 – and what great progress, I can report today, after yet another busy weekend.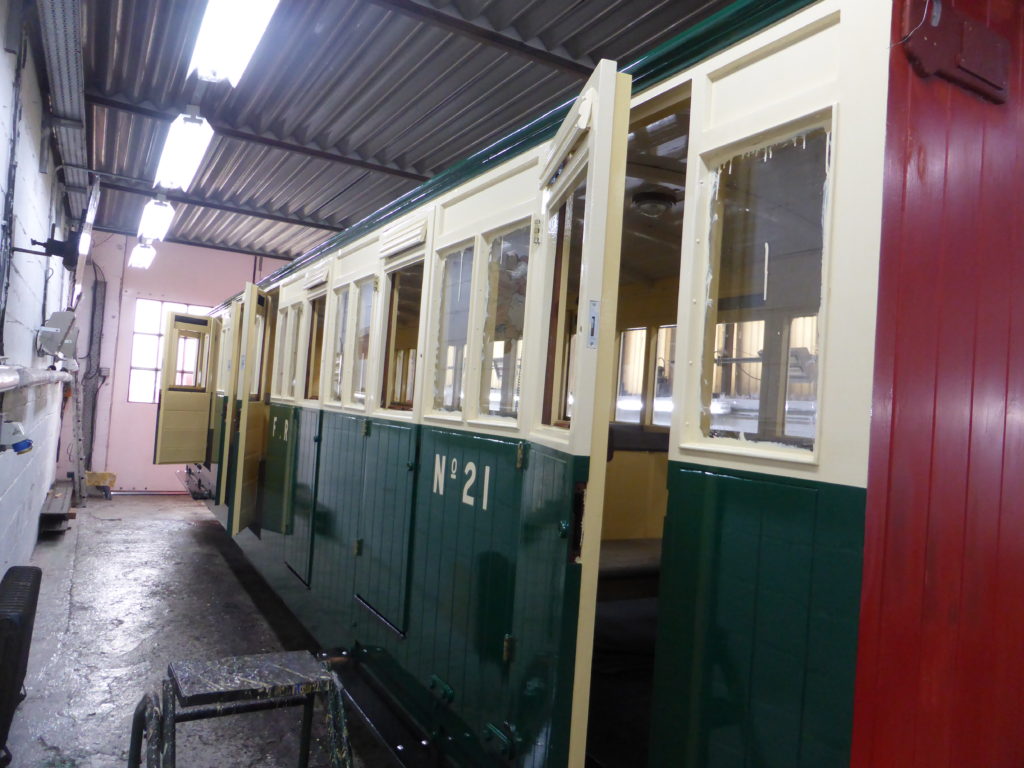 Running boards in place – just need to apply the anti slip paint finish on them.  The bodywork is looking really special.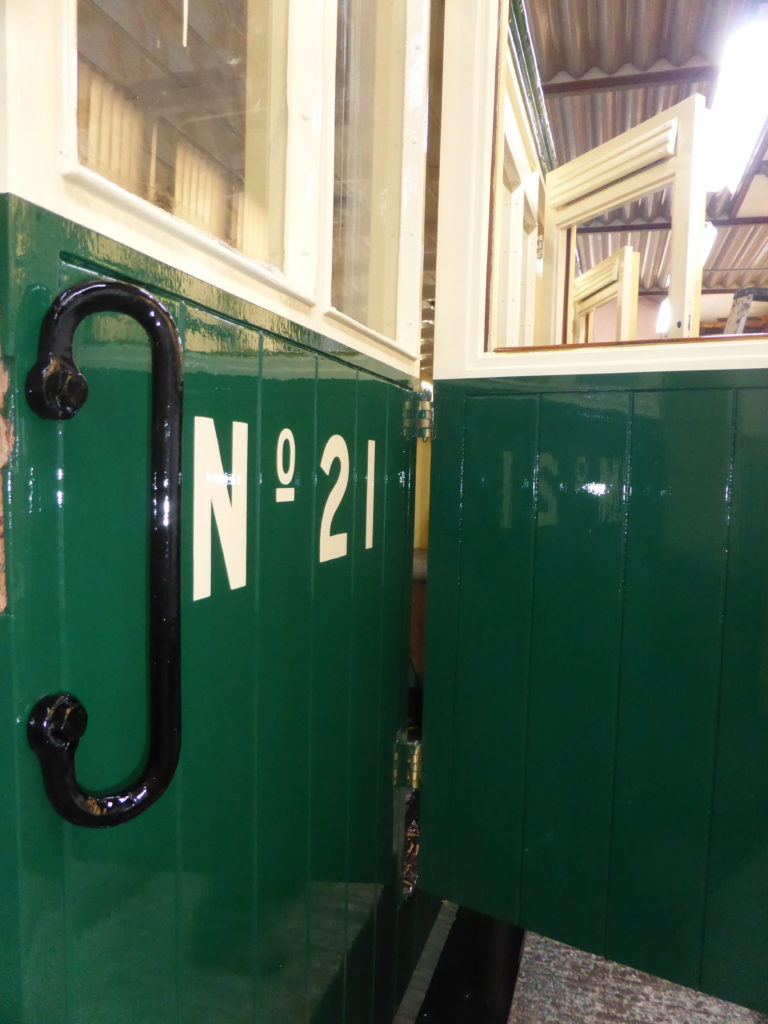 When you can see the reflections in the paintwork then you know that the painters have pulled yet another amazing finish out of their hats!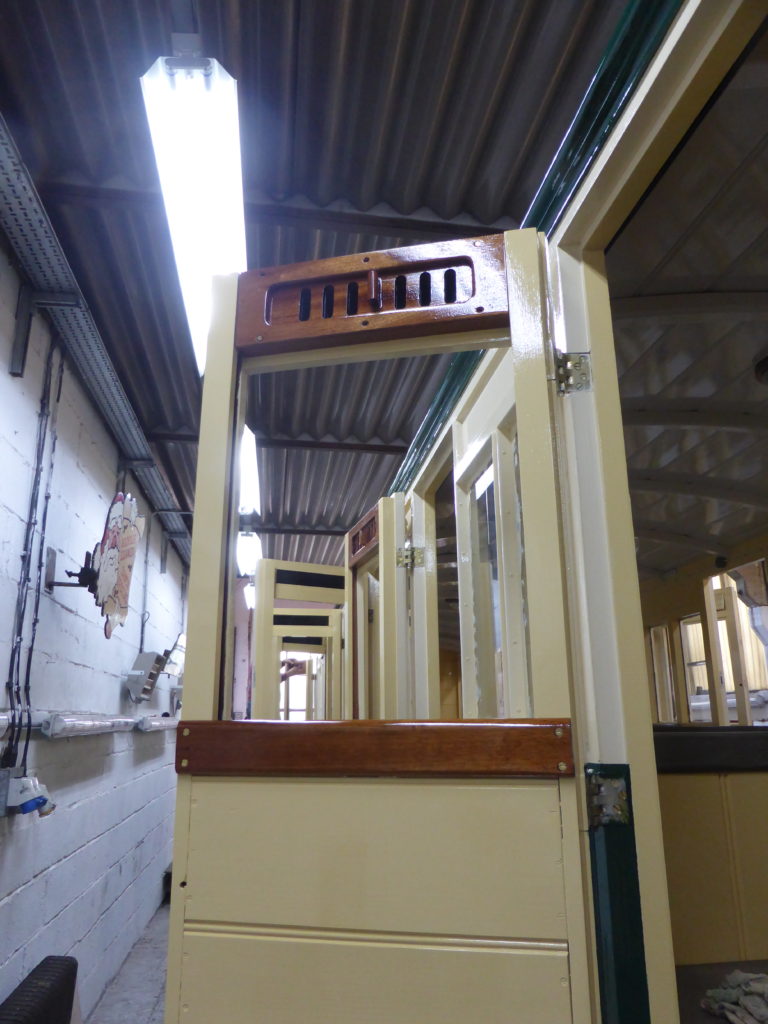 Work continued with installing the varnished wood work to the beautiful doors and the top panel is held in place by two screws so that, when the drop windows are ready to install, they can quickly get them in place.  The August Team will be installing windows, the brass handles and locks and finishing off the paintwork on the seats and hopefully, it will be ready to strut its stuff during Vintage Weekend!