Progress on the Blacksmiths Shop
Roof clearing well on the way – lets hope we don't get too much rain.  The old timber found it's way onto the wood tip ready to be recycled for starting the engines.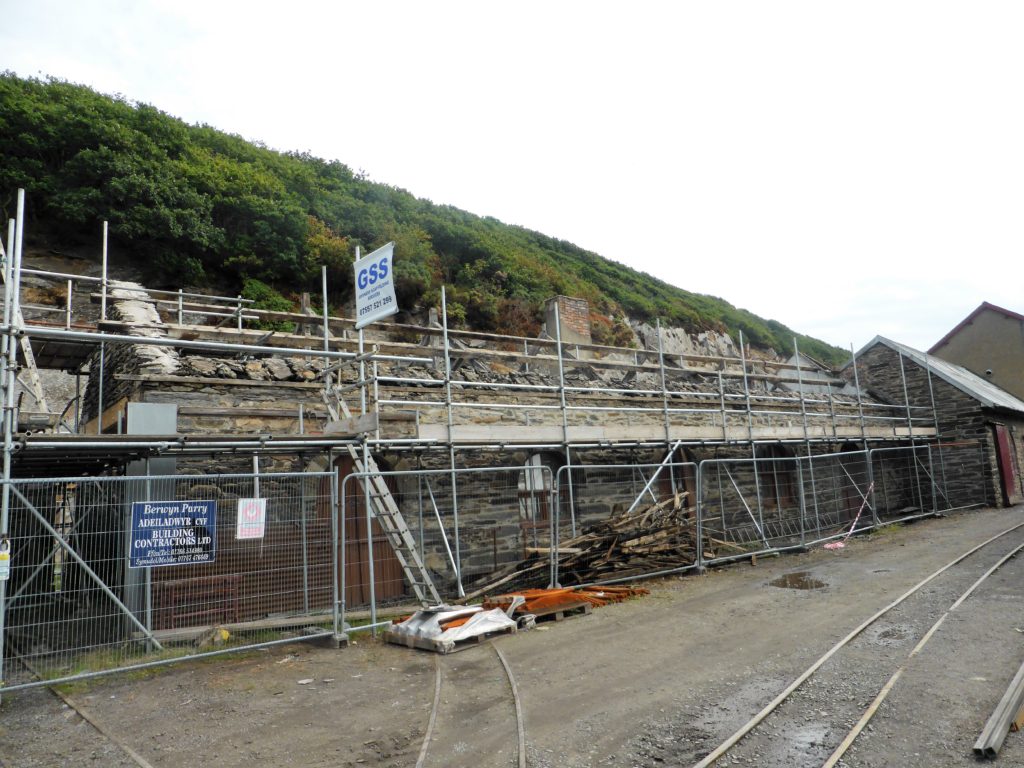 Work is also taking place on the tin roof  of the old engine shed – I decided a photograph of even more scaffolding could be saved for another day.  If it rains, in time for the Young Volunteers next week, they will at least have somewhere dry to go for their breaks!