Black Hand Gang in Action 14-10-2018
The weather was absolutely appalling but the work goes onBHG 14.10.18: Today the Black Hand Gang had been asked to provide safe means of access for the civil engineers of Tîm S/The S Team who undertake surveys of the railways' bridges. The work involved installing a gate in the fence close to two bridges, one at Cae Moel and one at Tryfan River Bridge. We were also tasked with clearing vegetation, mainly ivy, that had grow over much of the structure of Tryfan River Bridge. After Saturday's deluge the sun shone for us on Sunday, making the job much easier. Dafydd Thomas.
Today's pics of BHG  are by their gallant photographer, John Ellis Williams: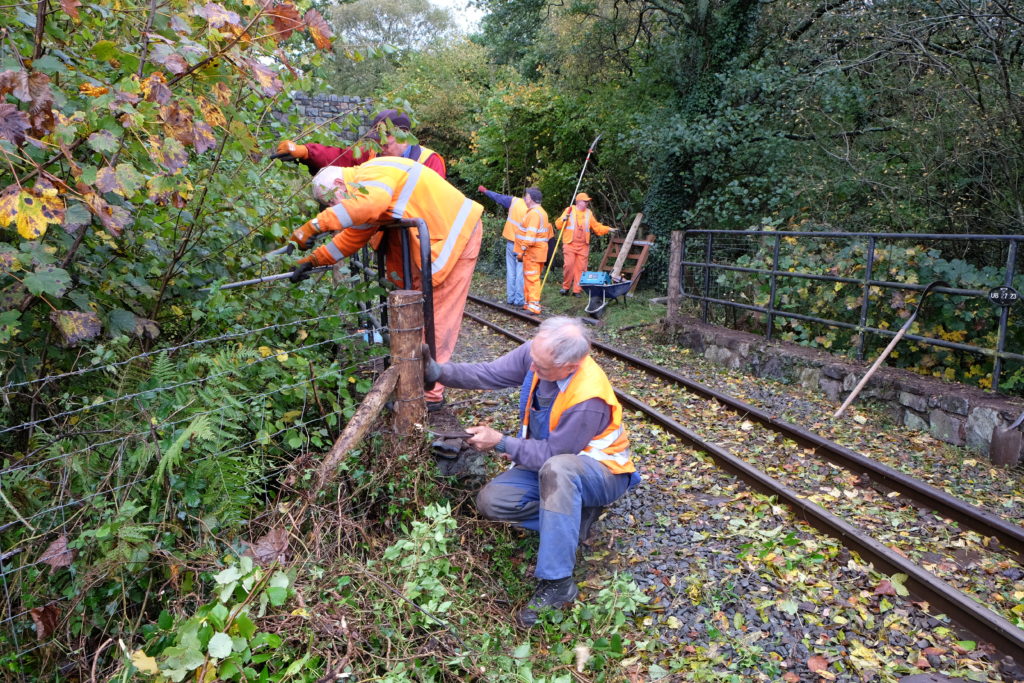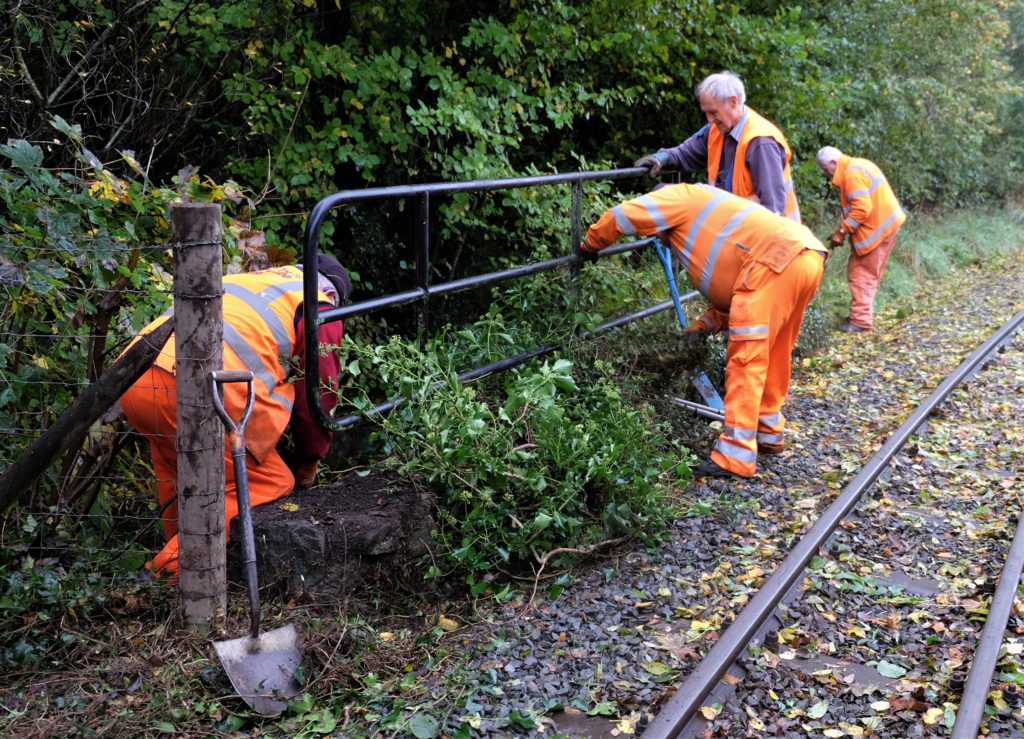 Vegetation clearance at river bridge near Tryfan Junction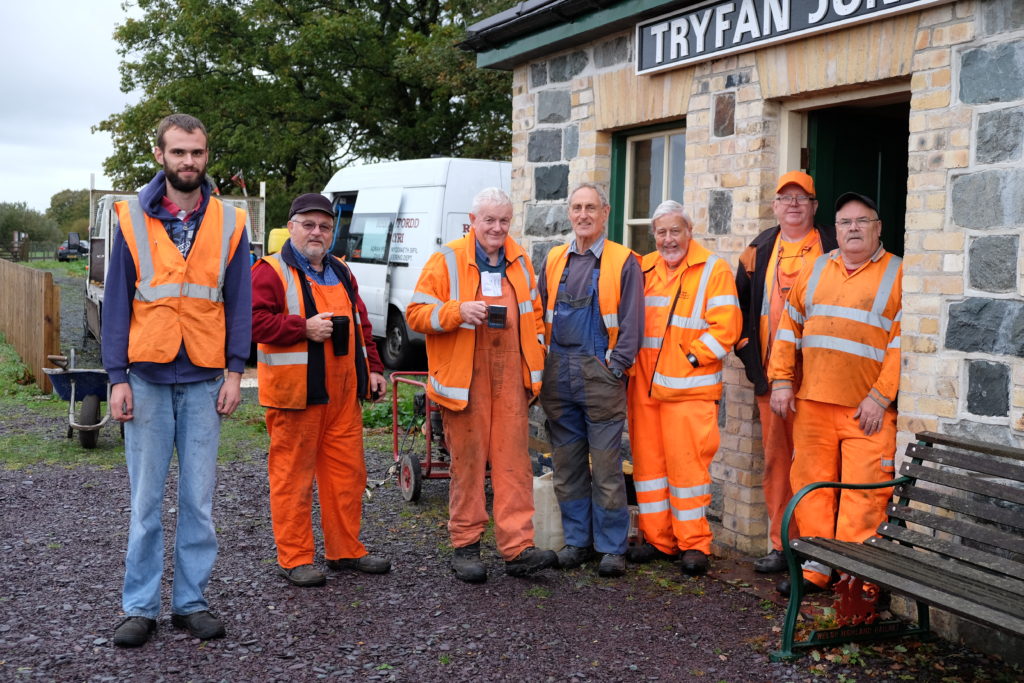 The Magnificant 8 – tea break at Tryfan Junction – No 8 is behind the camera!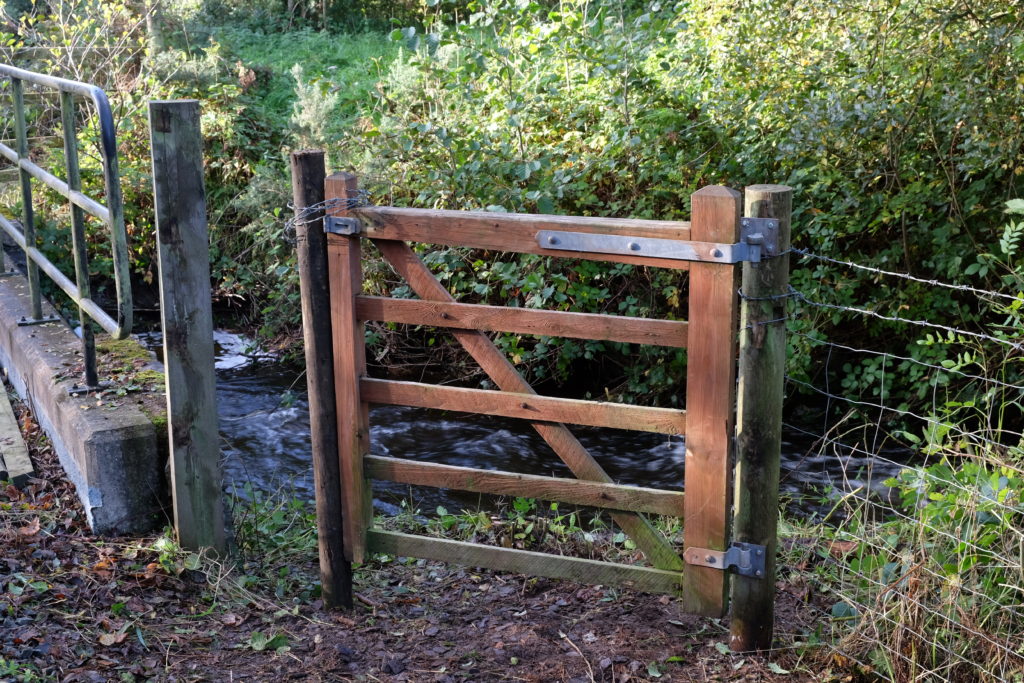 What a difference a day makes – river bridge near Caer Moel with the installation of the access gate – interesting temporary fastening.
Great work as always keeping those pesky brambles and bushes from scratching paintwork on the carriages and making life easier for The S Team to check out the bridges.