Work is progressing on Waunfawr at a steady pace.
I was fortunate to be invited to lunch at Waunfawr giving me the opportunity to take close up photographs of the stonework and this wonderful new chimney.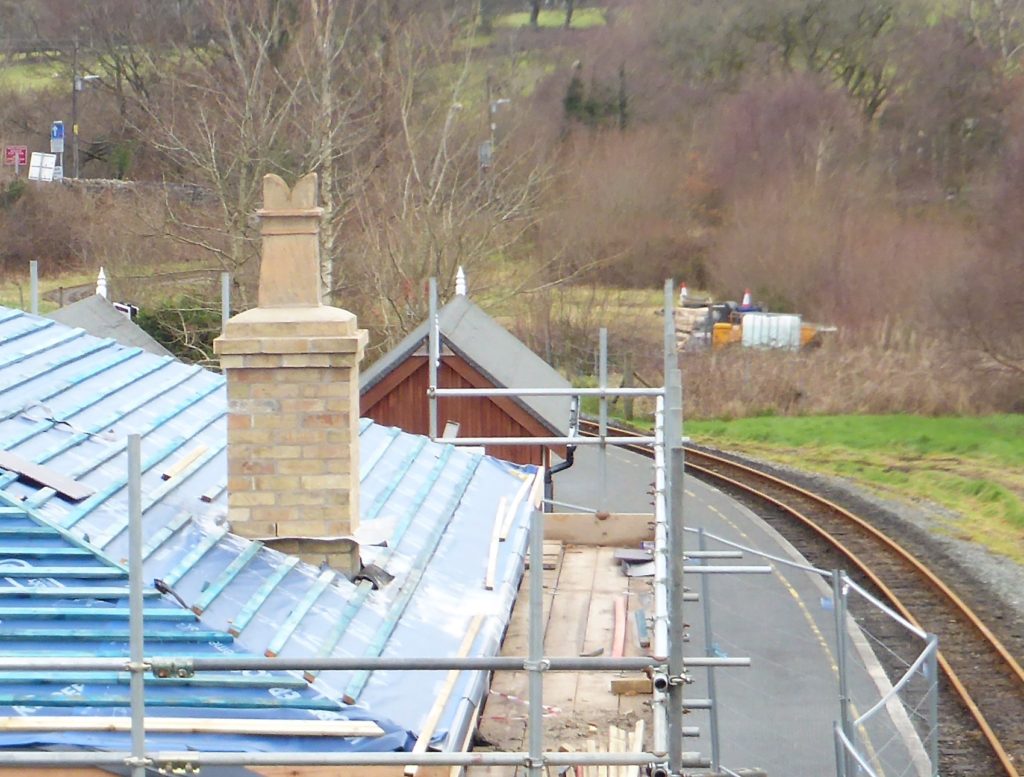 The chimney had been donated by John Powell, who was a staunch supporter of the railway. Someone whom I had had the pleasure of meeting, and listening to – a wonderful font of railway knowledge. This is a fitting and practical memento for us to remember him by. Inside we find a fireplace in the process of being built – (photograph provided by Stuart McNair)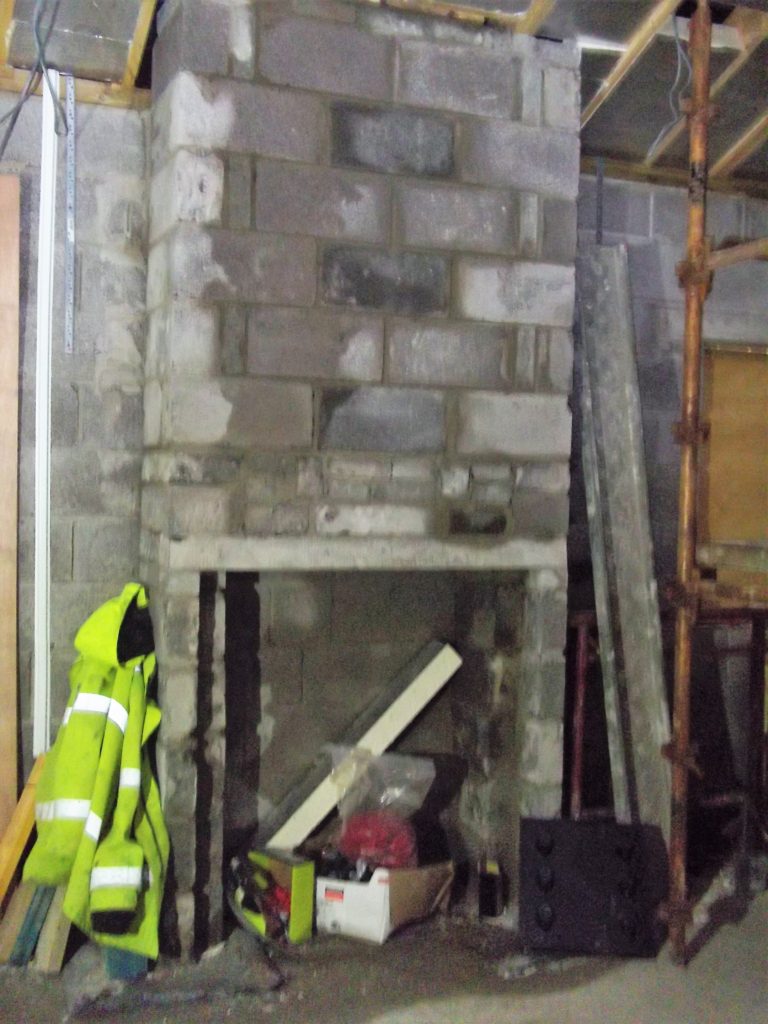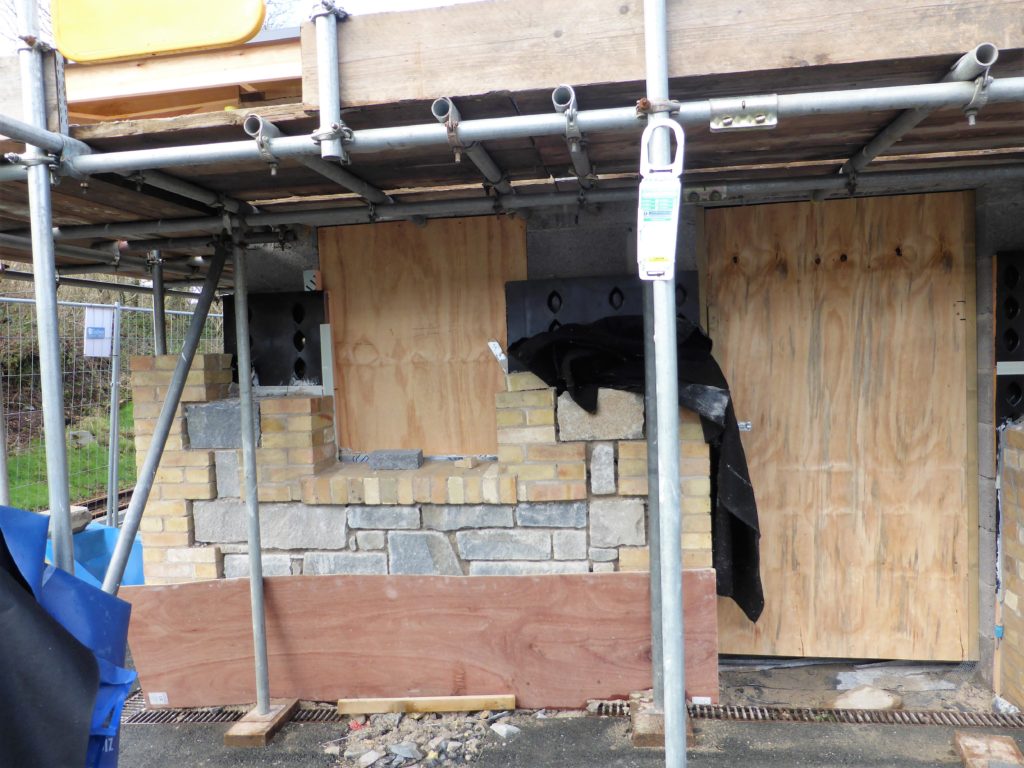 A 3D jigsaw came to mind when I took these photographs of the builders having to get fixed shape bricks to marry with misshaped stones. Nice job started here.