Our lovely Karen Tomkins reached the young age of 50! Karen is one of the favourites on the trains with her cheerfulness and her Choo Choo's as she sells the magazines – always makes me smile when I hear her. Just one of her many skills she shares with staff and customers alike. She celebrated her 50th Birthday this week at Harbour station.
As they have teased poor Victor this week by going into his office and saying "Hi Victor" because of what I wrote in Inside Motion last week, it is only fair you give Karen the same sentiments….. Here is what she looks like!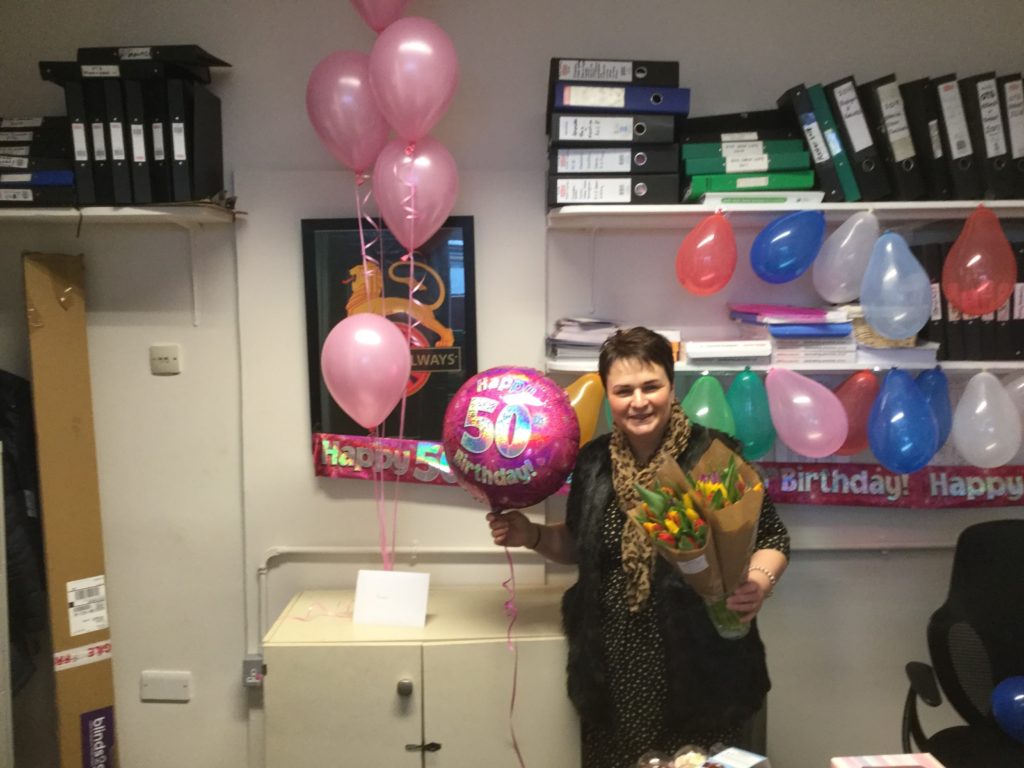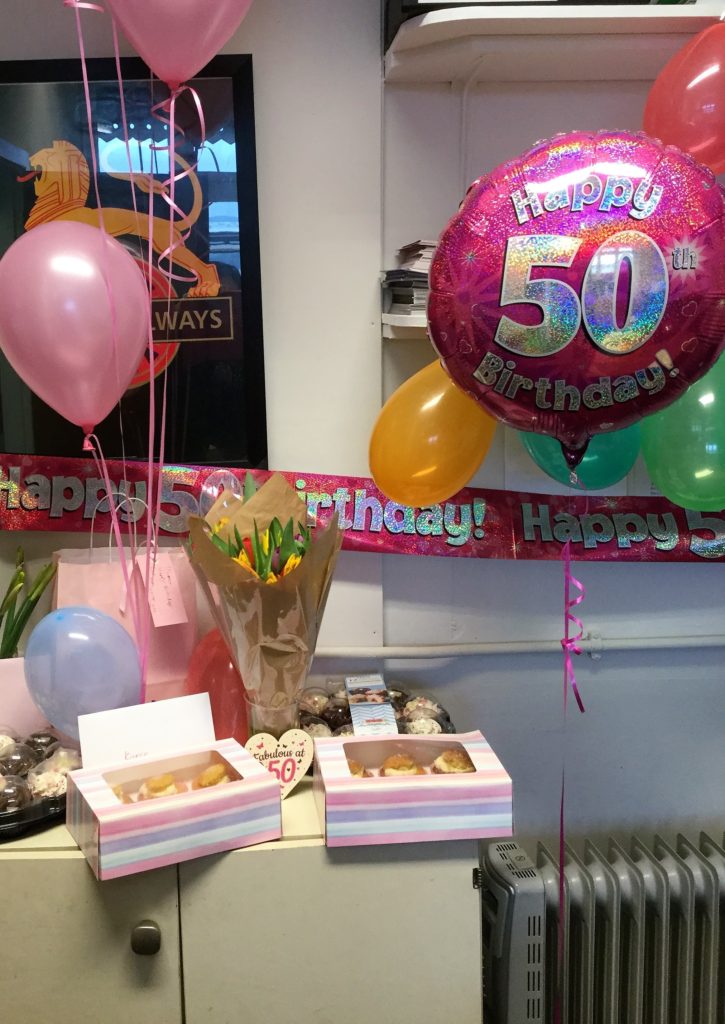 Now I am going to have to stay away from Harbour until the fuss dies down.