A Finding during Excavation for the New Shed
Who would believe that something so large as this could have stayed hidden away for so long!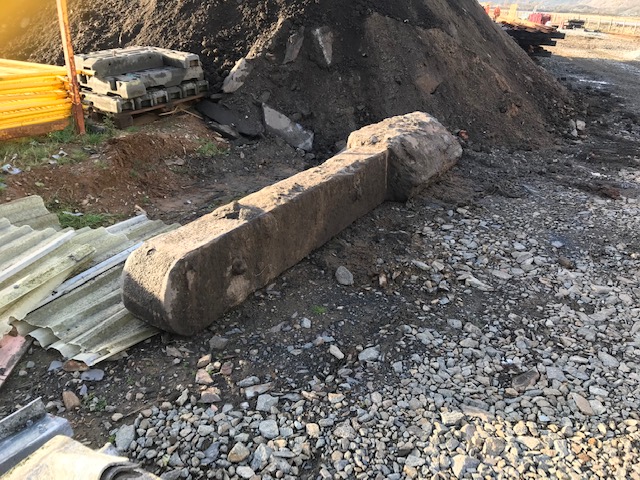 Apparently, it is the same as the one that has been used at Minffordd Yard for the new gate at the crossing. Now, has someone got a old photograph of a gatepost up somewhere near the entrance to Boston Lodge works? Can we find a suitable use for it here a Boston Lodge?
Thank you Brell for sharing your find