MIC (Mutual Improvement Class)
An invitation to join everyone on the train was not to be turned down! It started out bright and early and that included the sunshine!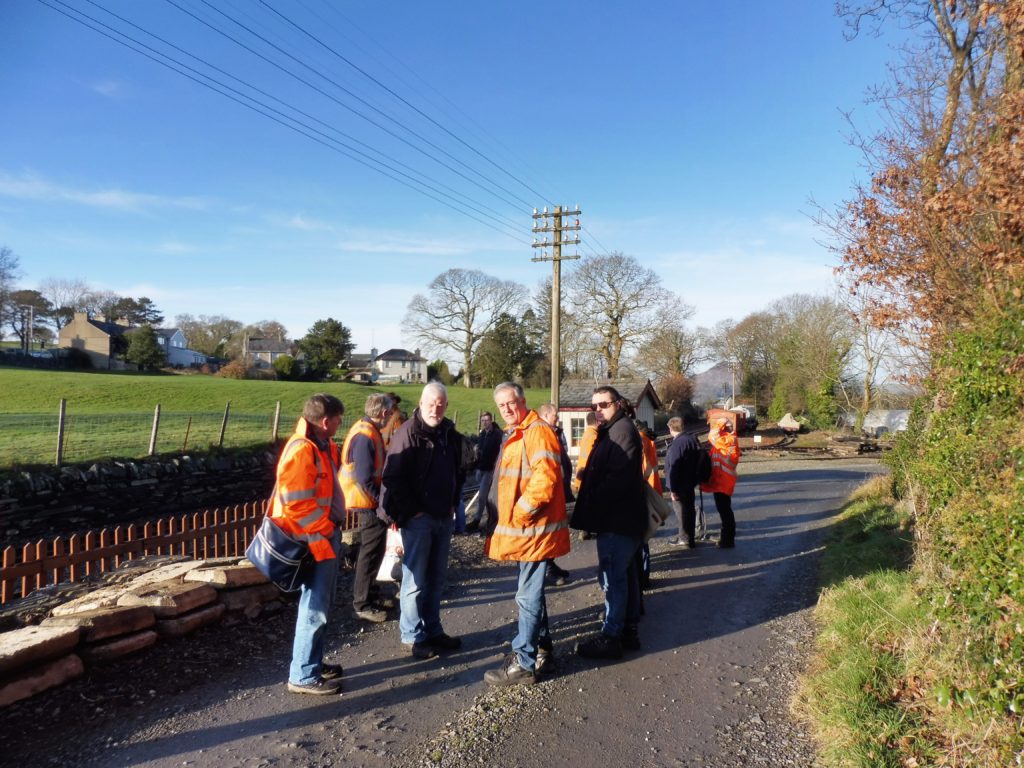 The group began gathering at the 125 platform at Minffordd at 8:45am.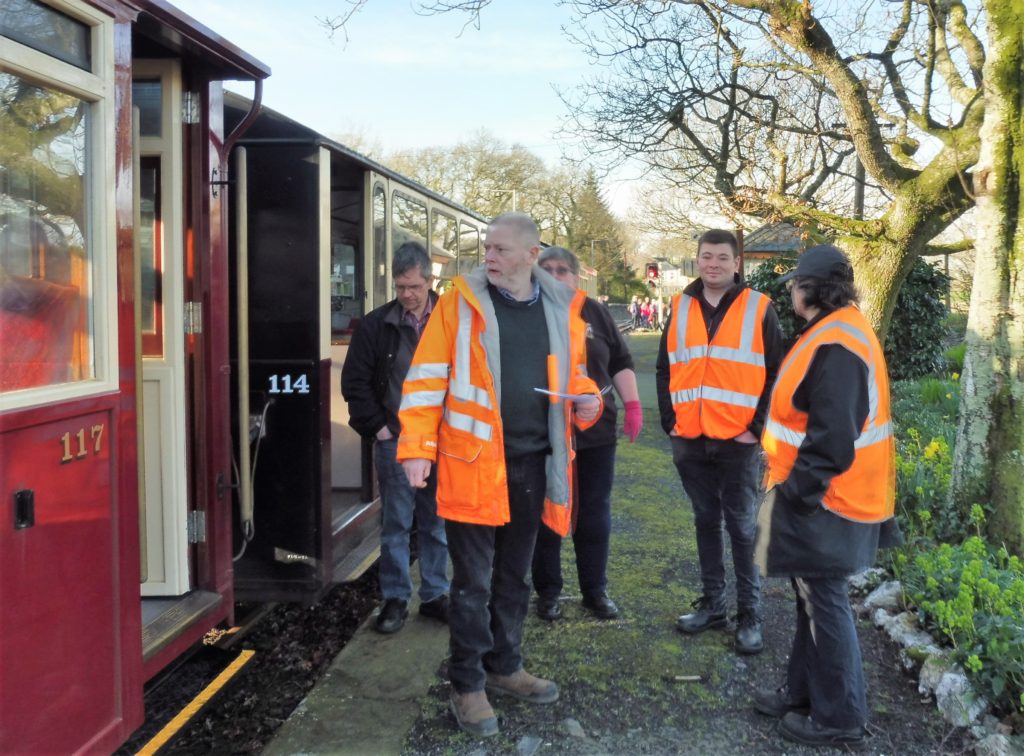 Sarah was our guard for the day, Stephen, our new Caernarfon Station Manager and Hazel, who doubles as a guard and controller, were two of the group leaders and our Safety Manager was along as a group leader and to ensure the safety of everyone trackside.
After a chat about track safety, as many of the group hadn't got Hi Viz jackets, the group was split into two and Tim and Dan gave a talk about the signalling system.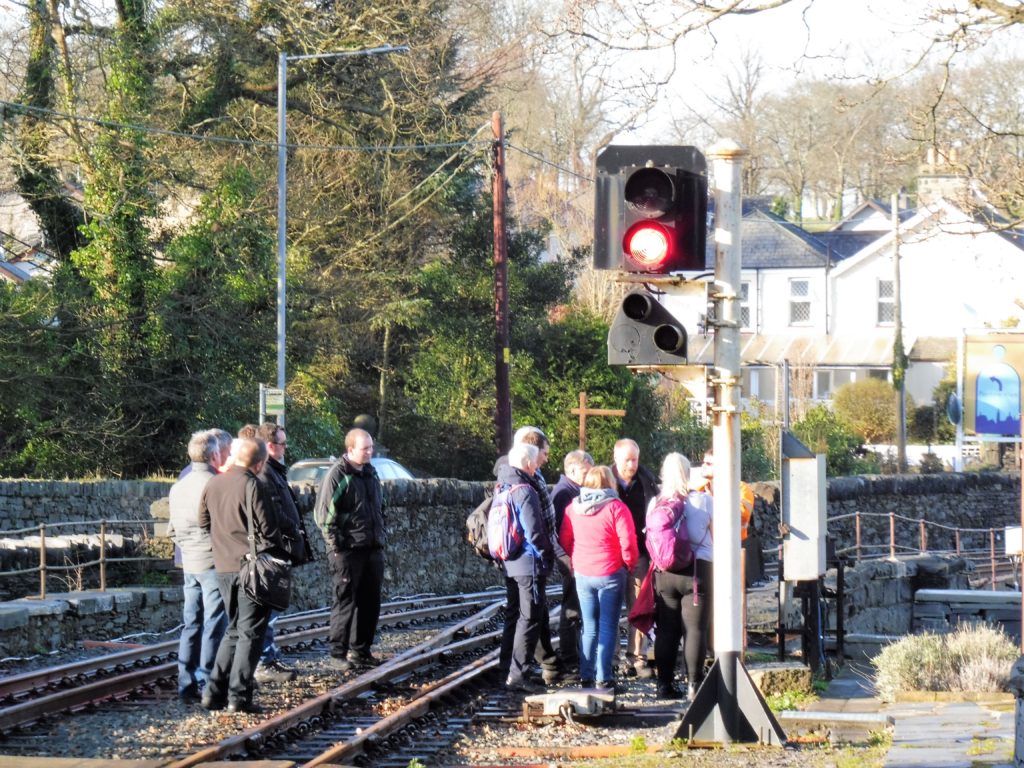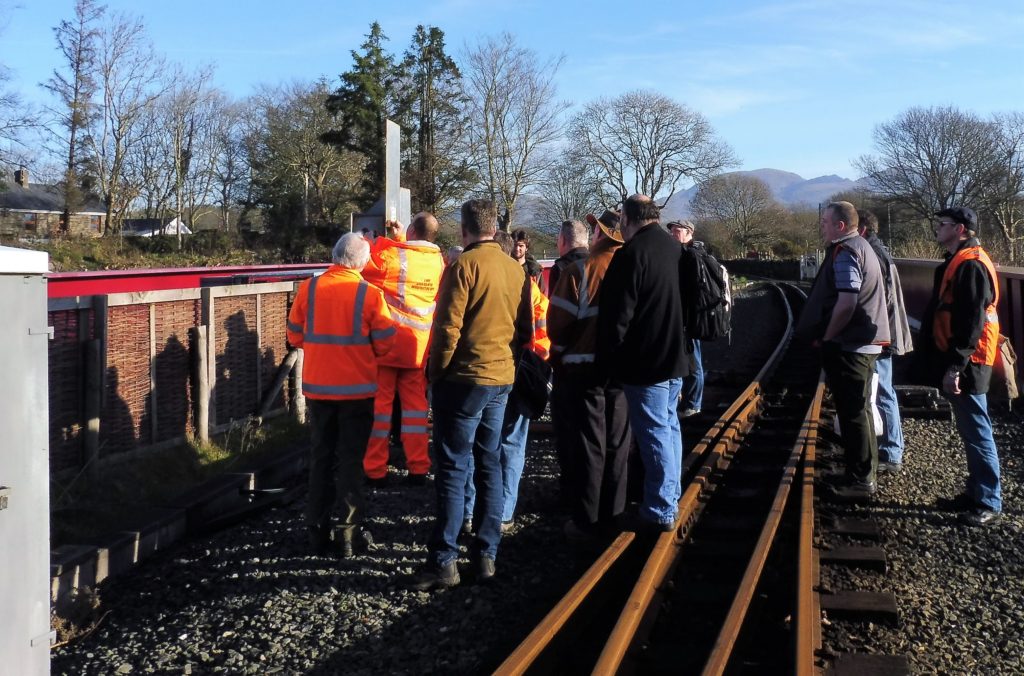 Negotiated the crossing at Penrhyn and onto the1st stop Rhiw Goch for more signalling information.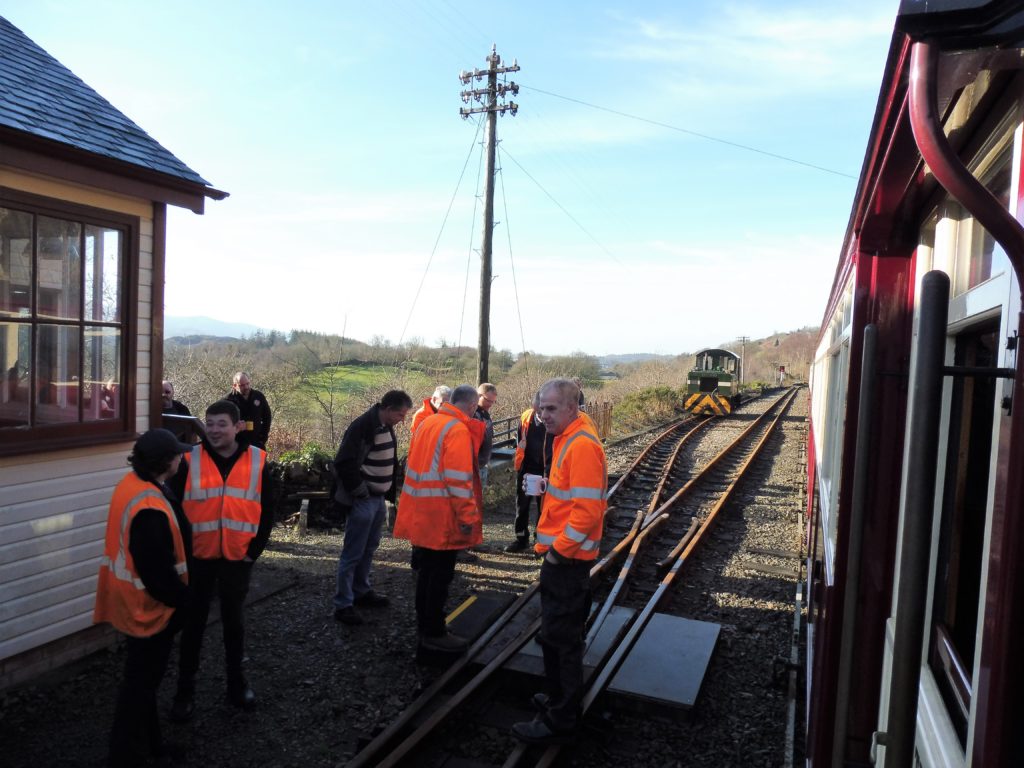 Bonnie and I were instructed to get back on the train as the loop system was being operated and could trap her paws! She was a bit miffed!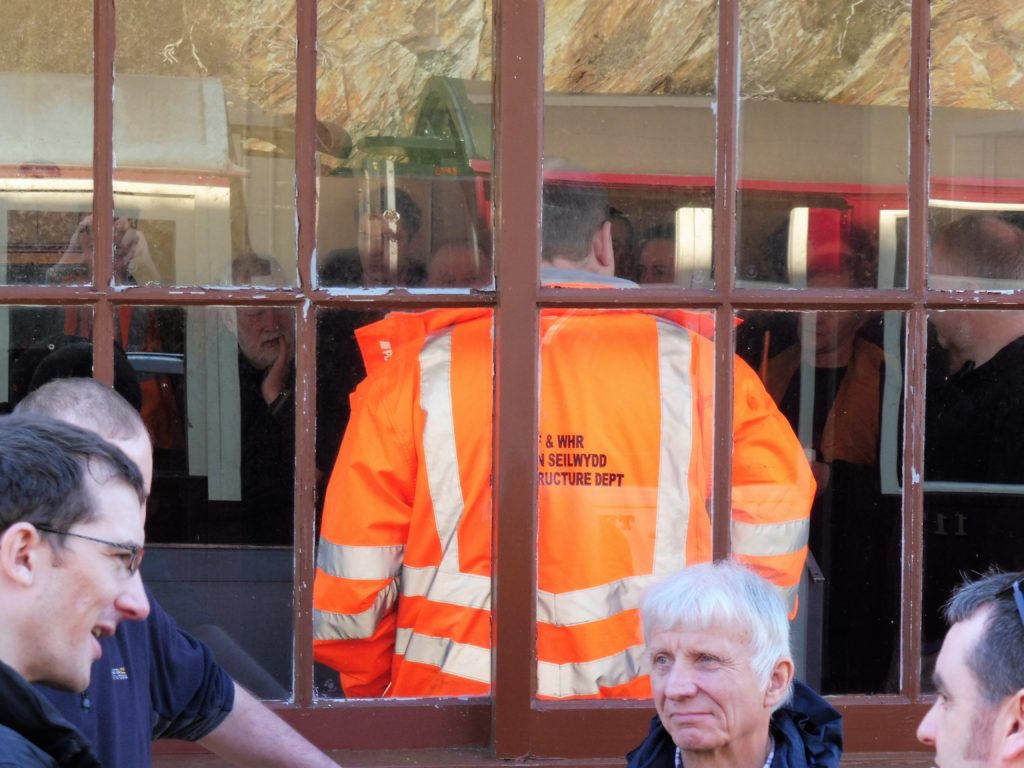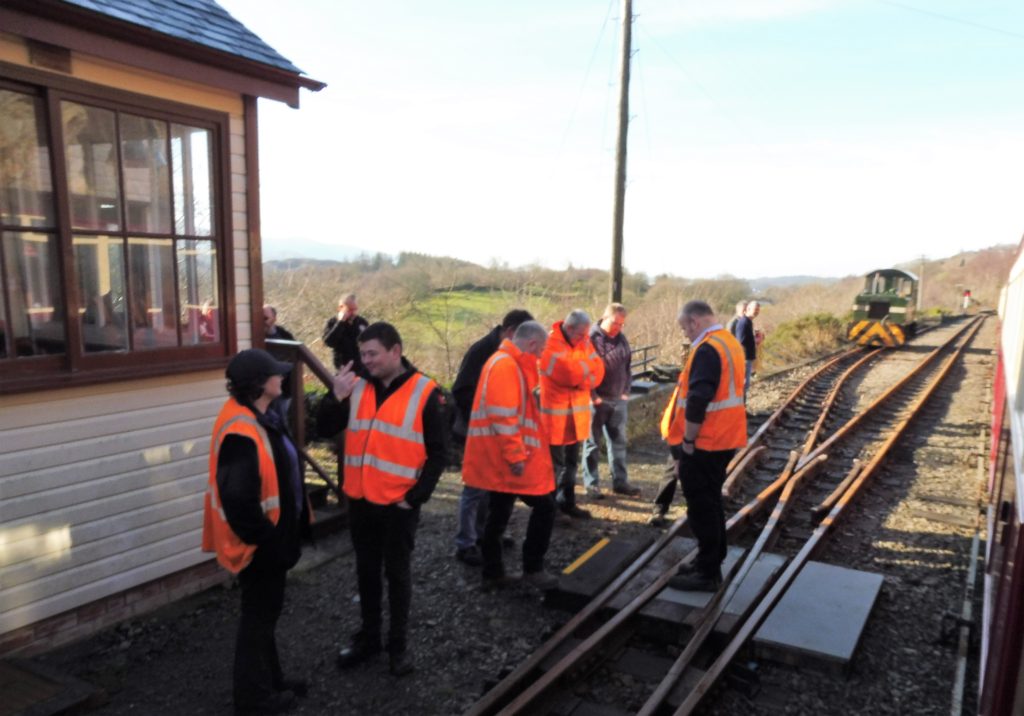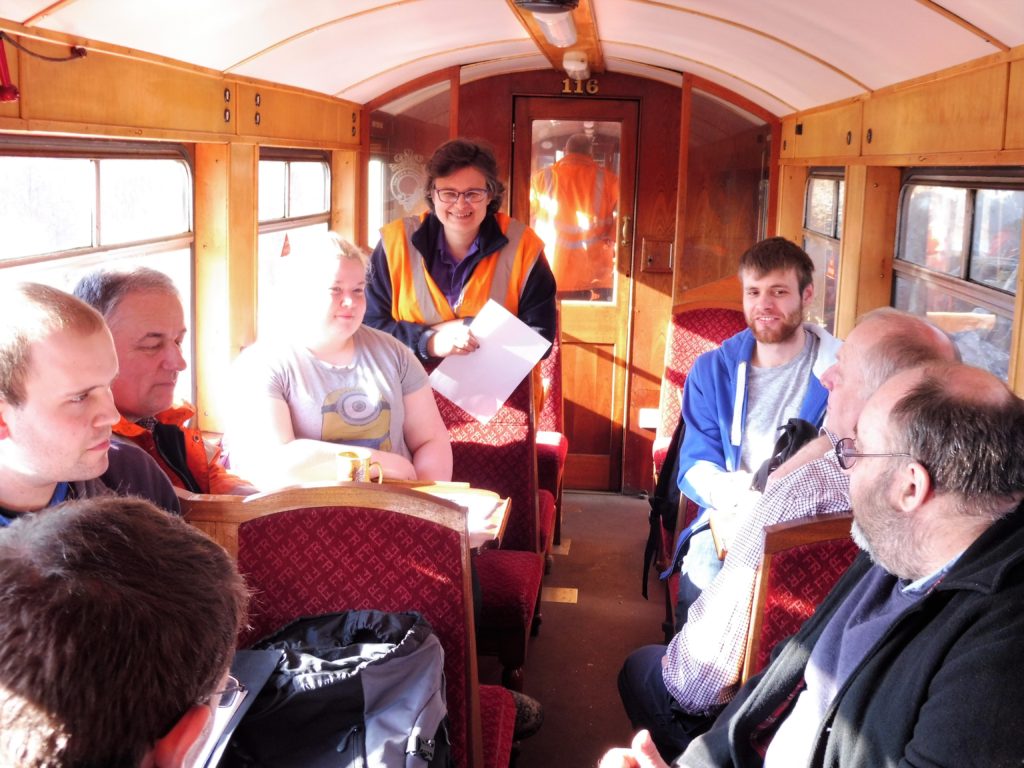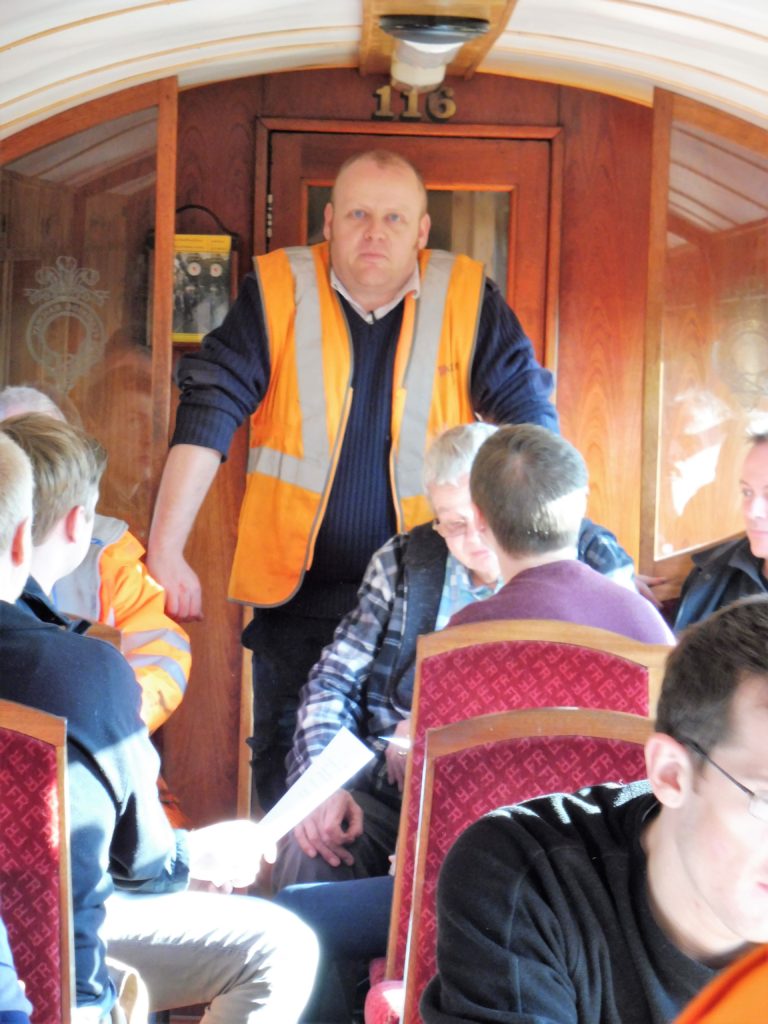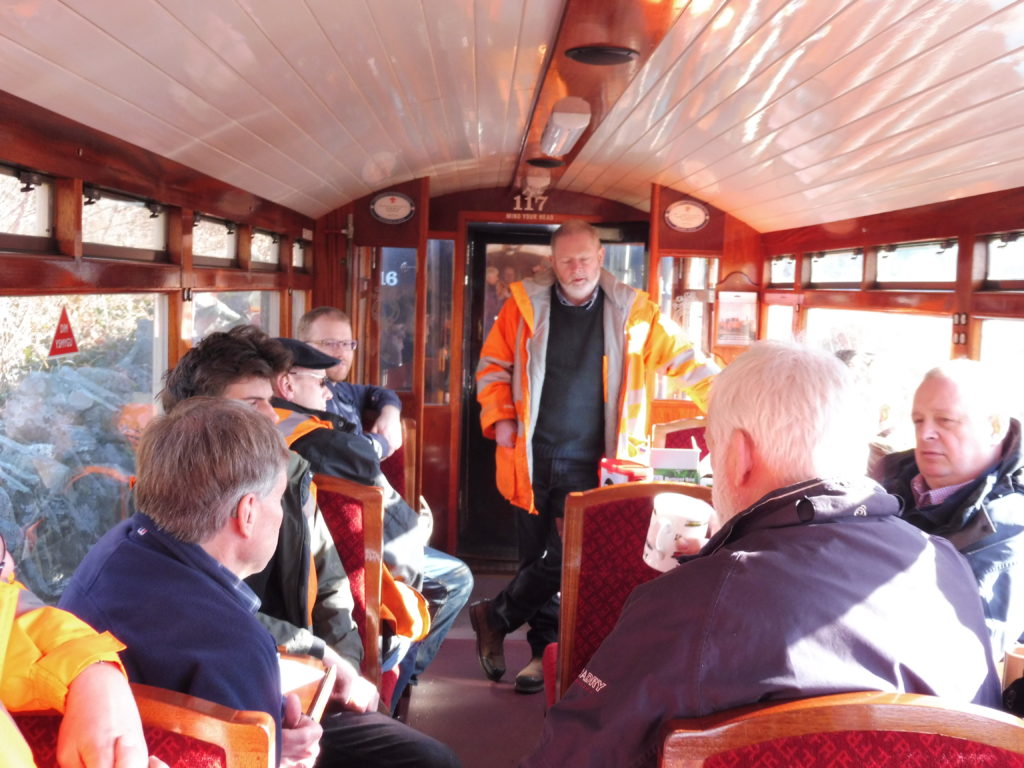 Back on the train, Hazel, Phil, Stephen and Nick were preparing their groups for potential scenarios – "The train comes to a halt at Leadmine curve – you are the crew" They then had to, in their groups, follow the 'train failed in section procedure' and get rescued! There was a discussion about names of different sections of the track that have changed over the years! Another scenario was "The train comes to a halt above Garnedd Tunnel" – nominate someone to act as guard and go find out the emergency. Initially it was thought that someone had pulled the emergency cord but when asked, no-one admitted it
`! It was then deemed to be a medical emergency and discussions followed regarding how you would carry out CPR or use a Defibrillator – The railway is hoping they will be issued to all train as many of the staff on the trains are qualified 1st Aiders. They have all been trained on using a defibrillator and also how to work from the head end in a confined space such as the aisle of a carriage in the event there is a need to carry out CPR.
I certainly found it very interesting as an observer and I am sure everyone got value from the exercises.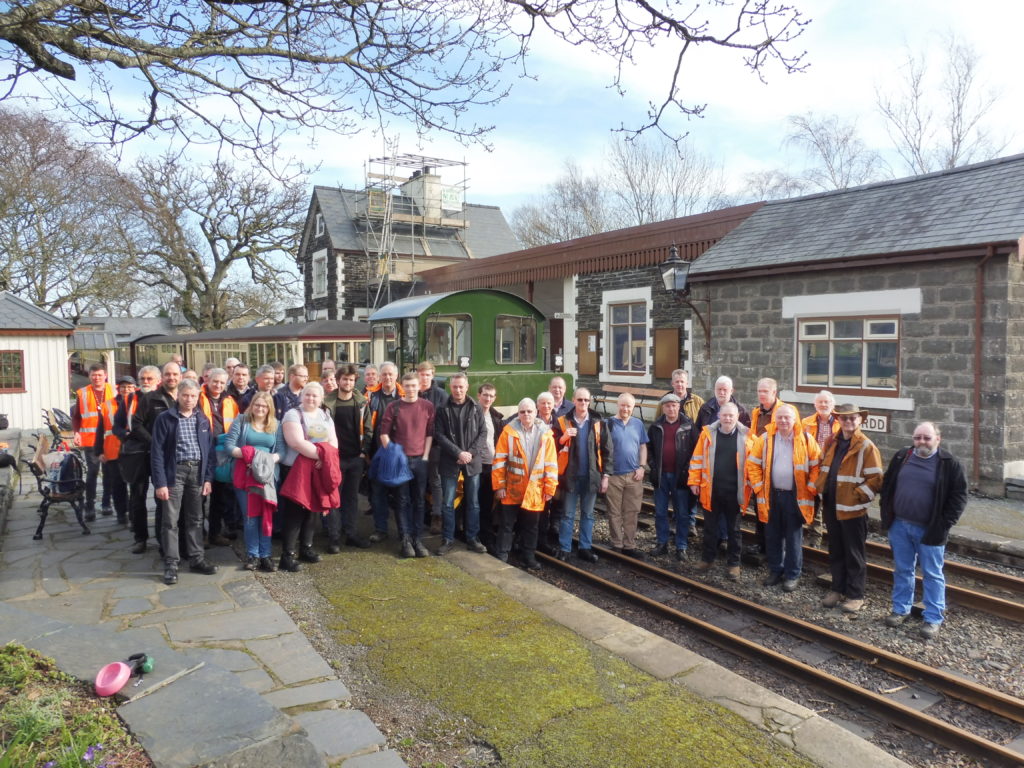 Big thank you to Tim and Ben for driving the Vale and Castle and also, thank you everyone for allowing Bonnie and I to join you. We met some new people to give Bonnie a fuss and learned a lot.