The Scaffolding King @ Work!
In the 7 years I have been with the railway, I have never seen so many buildings surrounded by Scaffolding – think I'm joking here are a few sites that I have found so far! It started at Harbour Station…..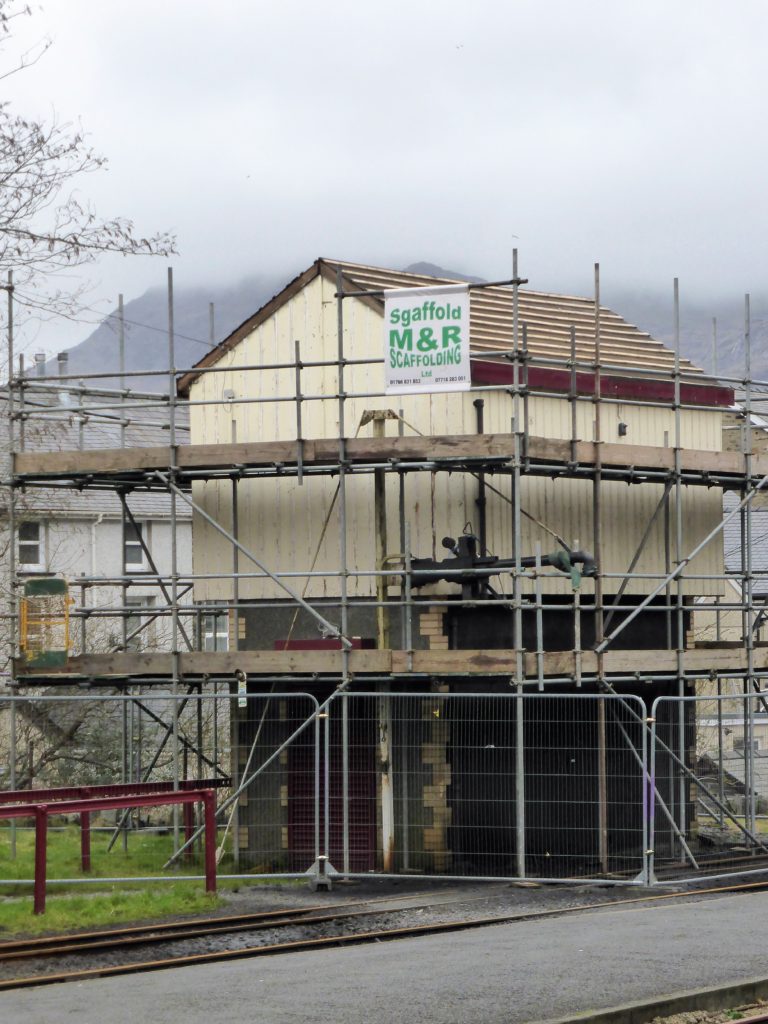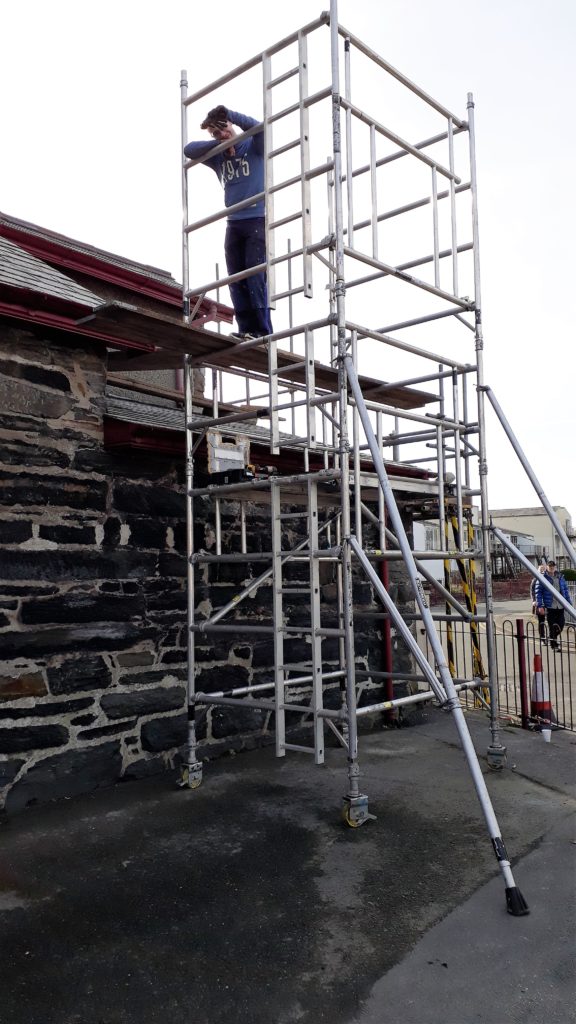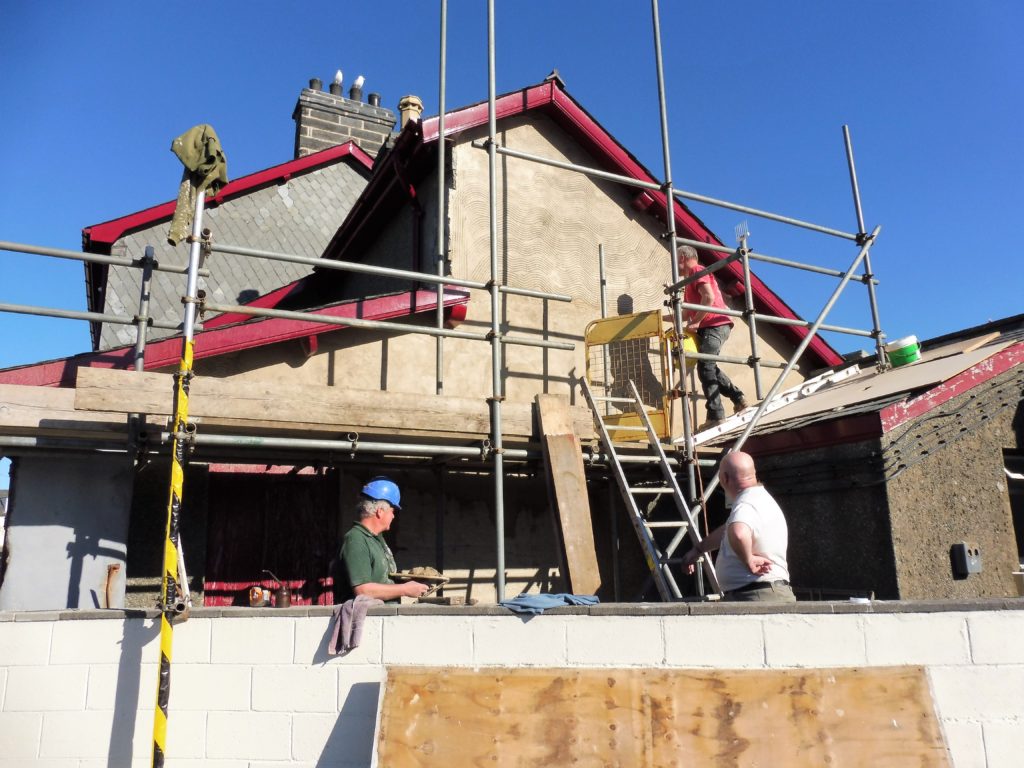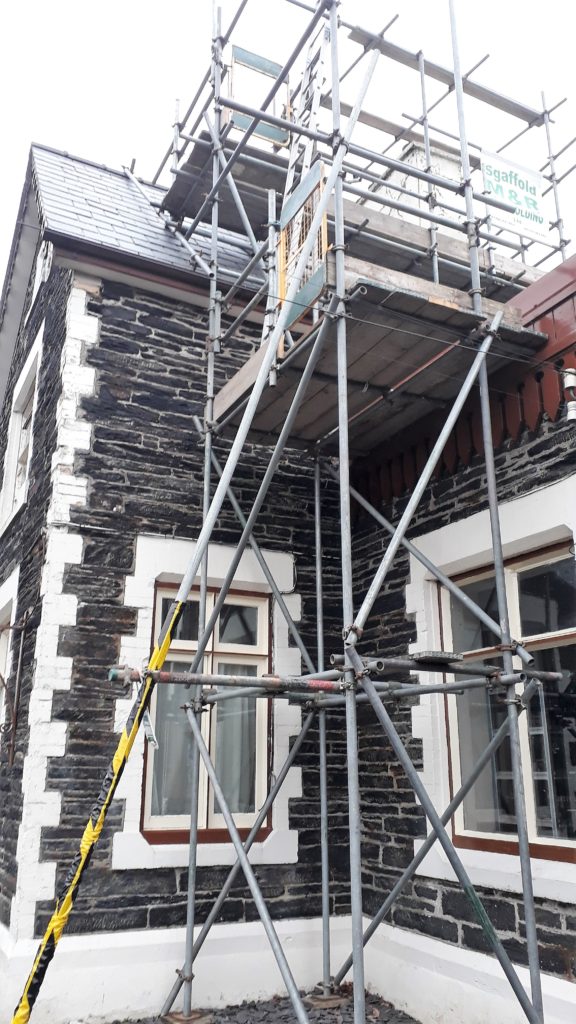 That is as far as I got on my travels but as there is a lot of work planned for Tan Y Bwlch there may be some destined there as well – although I didn't spot any on Sunday!