There was a slight hiccup with some measurements but it gave
Malcolm, Allison and Lee an opportunity to learn upholstery skills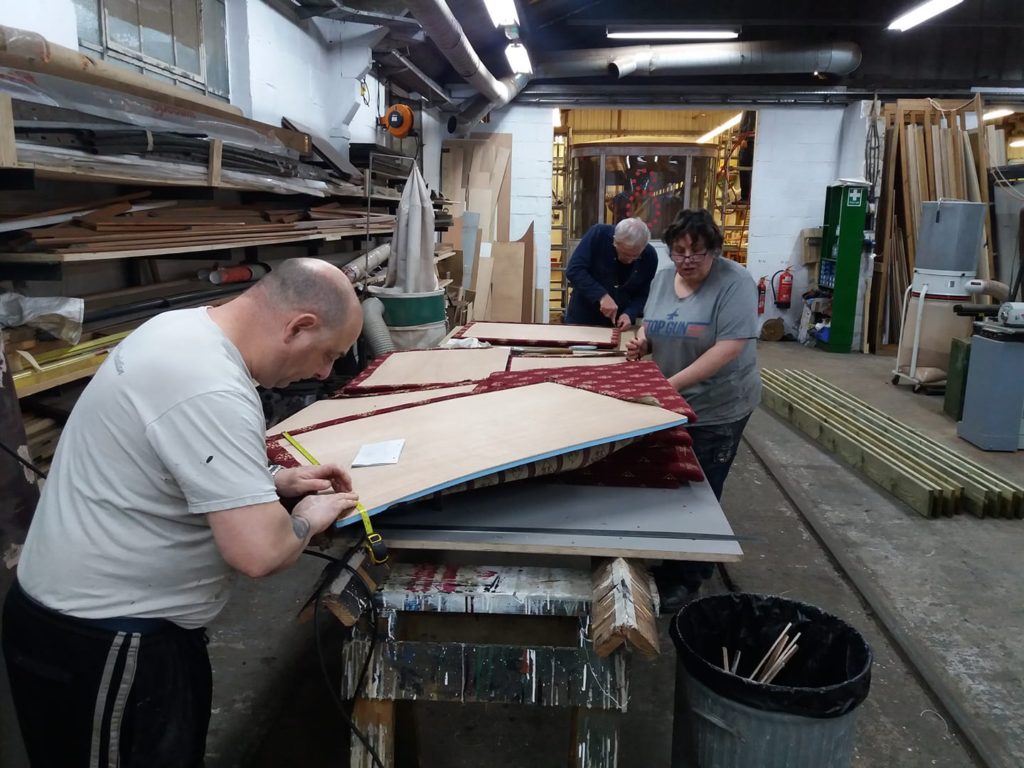 Here is Malcolm, on his penultimate day in the carriage works, fixing seats along with Bradley, our HLF student.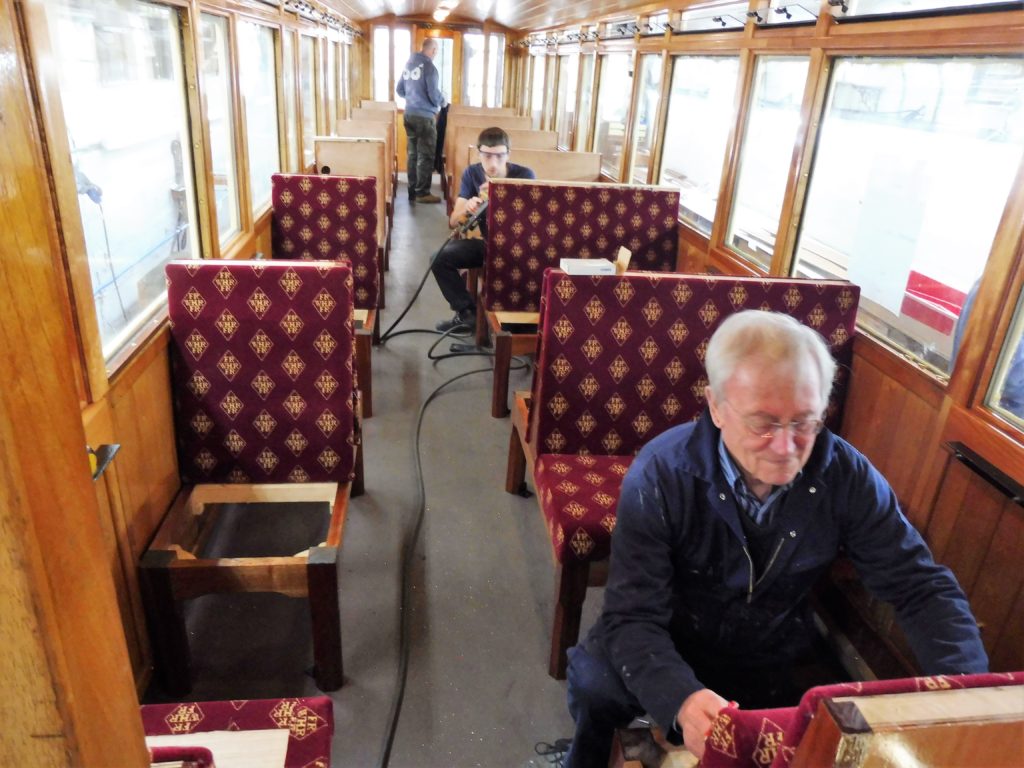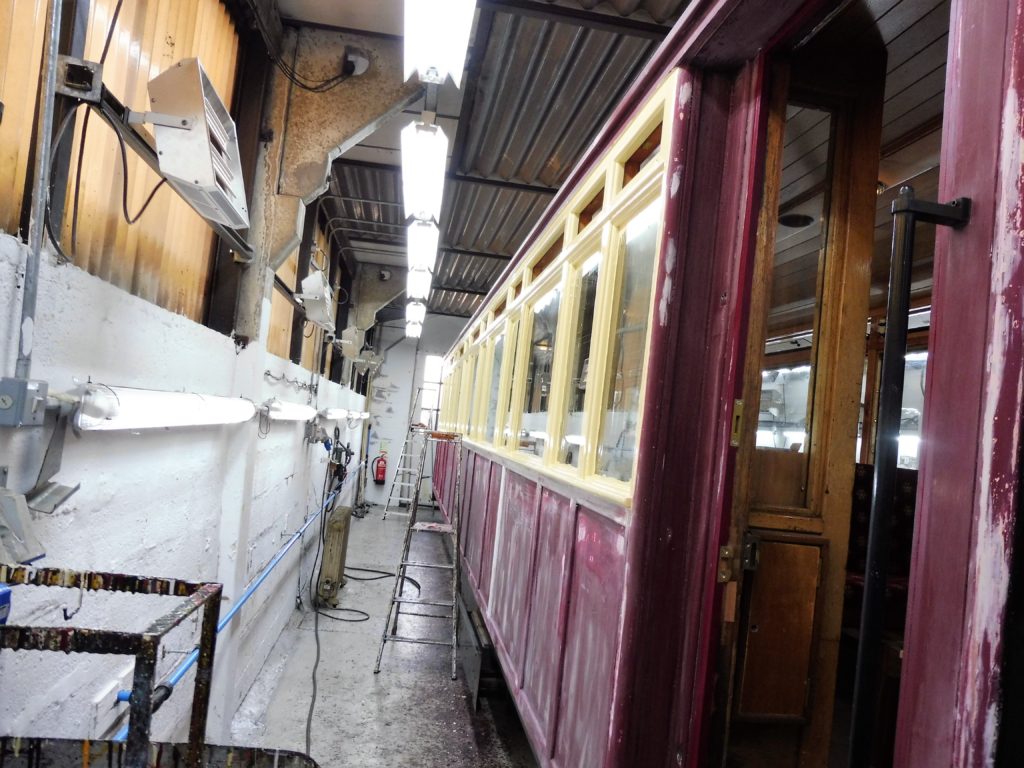 Cream section painted and the maroon prepped and ready for Stephen, Harv and Allison to paint this afternoon. Will it still be in the carriage works on Monday or will I have to send out Bonnie to find it?