Megabash 2 – The Sign Writers
Next stop was Minffordd Station to find the Sign-writers busy in the Gweithdy. Being severely allergic to Linseed Oil and the inside, as you will see from the photographs, is heavily decorated with it – I asked someone if they would kindly go in and take the photos for me! It does look stunning though!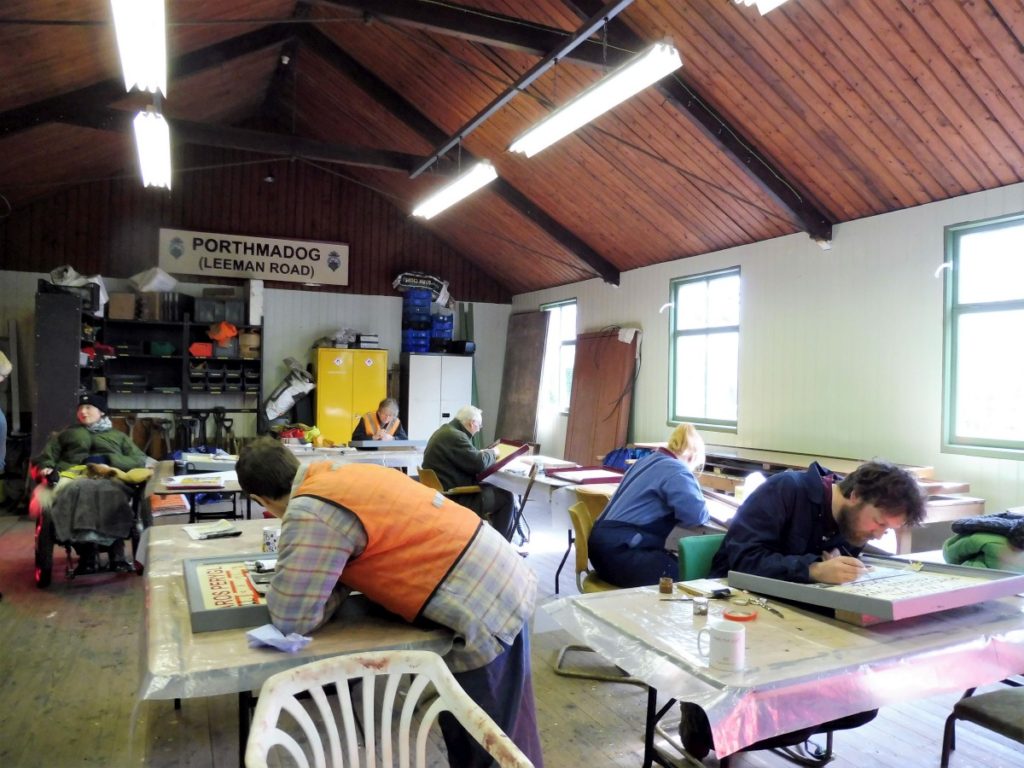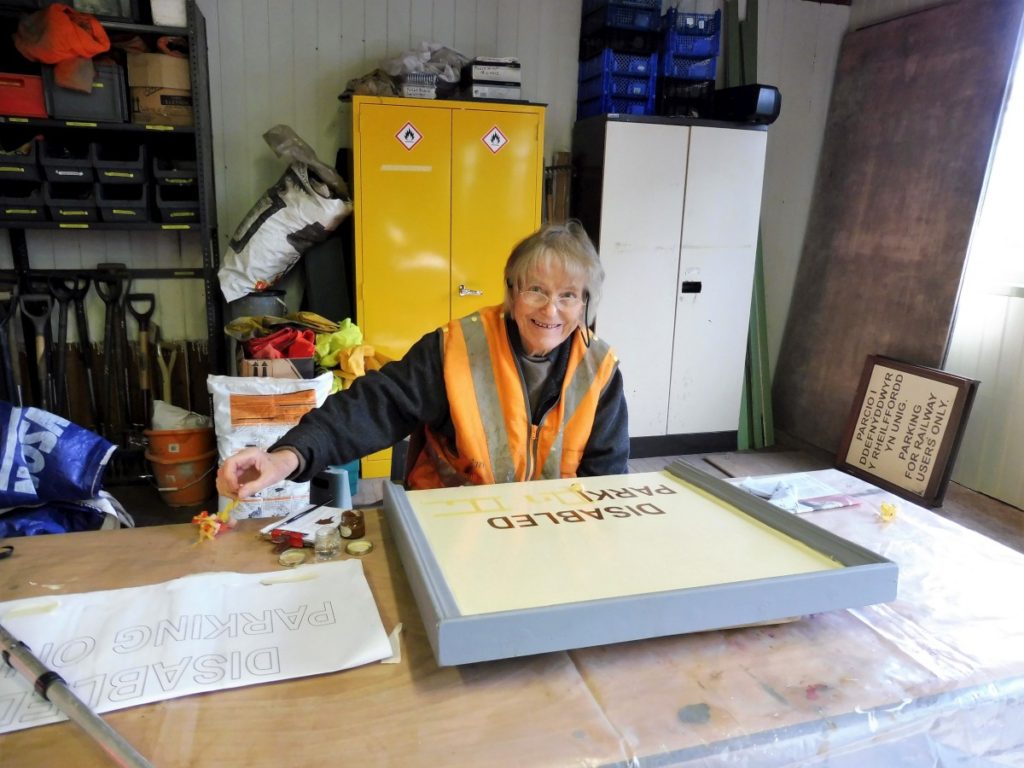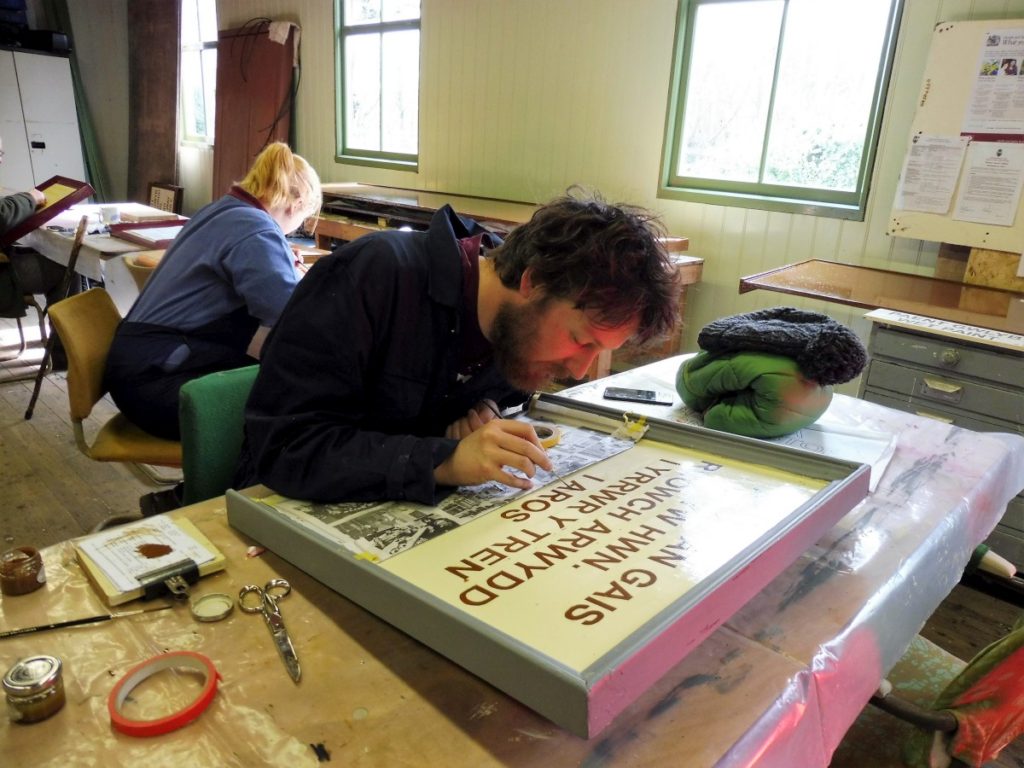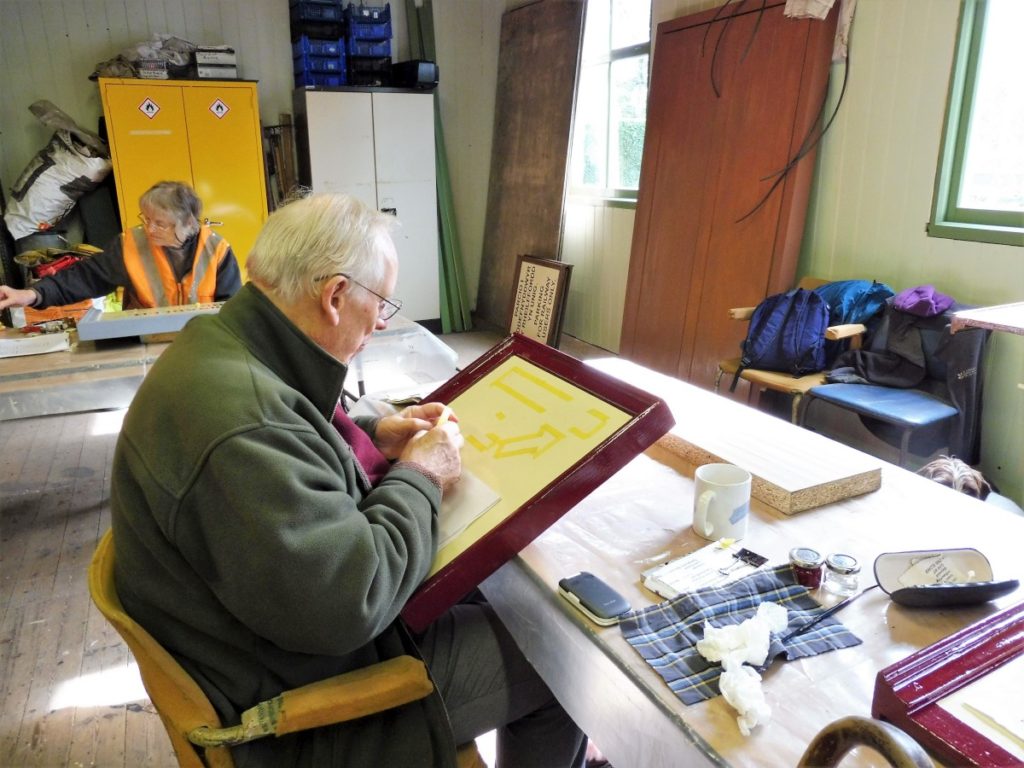 And, thanks again to Facebook and permission to use, Iain Wilkinson posted the photograph below of one of the many new signs completed over the weekend – well done team, looks really authentic for the Waggon Tracks gravity runs!