Bonnies Articulation Corner – A Visit to Caernarfon!
Go to work or ride on a train to Caernarfon – that was the choice for today?
The train ride won, paws down! The FR Society AGM had been held the night before and everyone was invited to ride the train and visit the new station. Now, whilst I don't have a vote, I am a Dog Member of the Society, so Carol thought I deserved a site visit to the new station everyone was talking about.
Met some old and new friends on the journey and I had the pleasure of sitting on Carol's coat so I could eyeball the sheep, in passing… We picked carriage 2040 to ride in as Carol did a lot of work inside and out on it.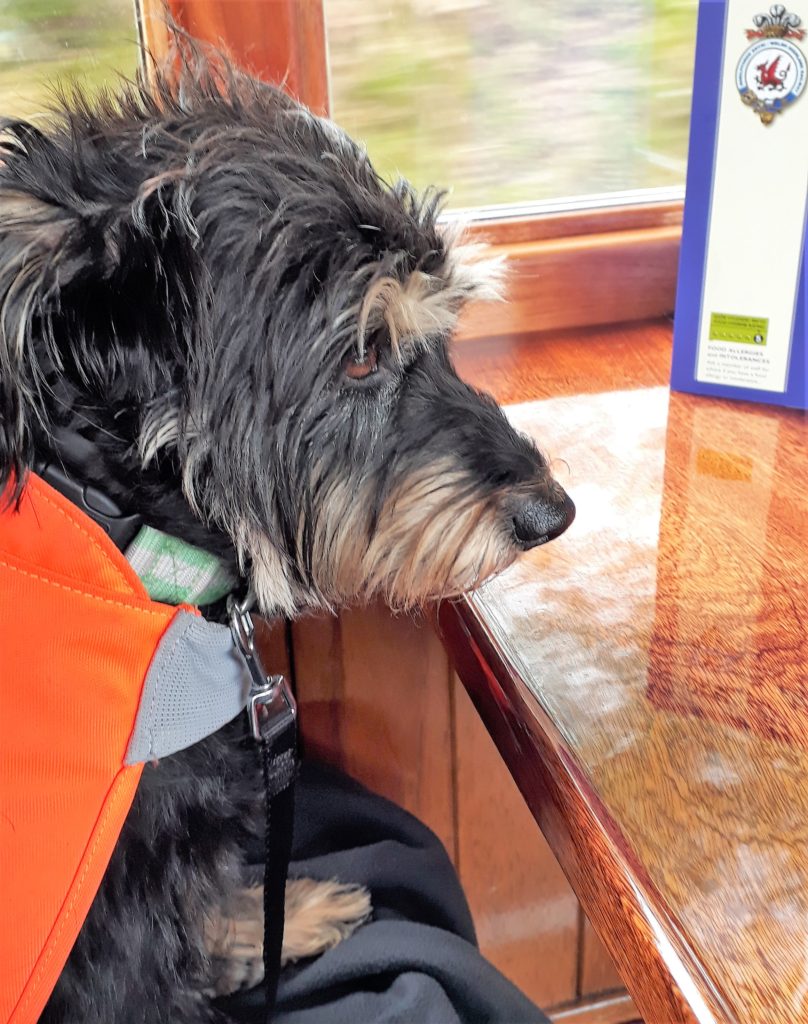 Everyone piled off the train and we were met by the Manager, Stephen Greig, who gave everyone an insight into the development and use of the new station.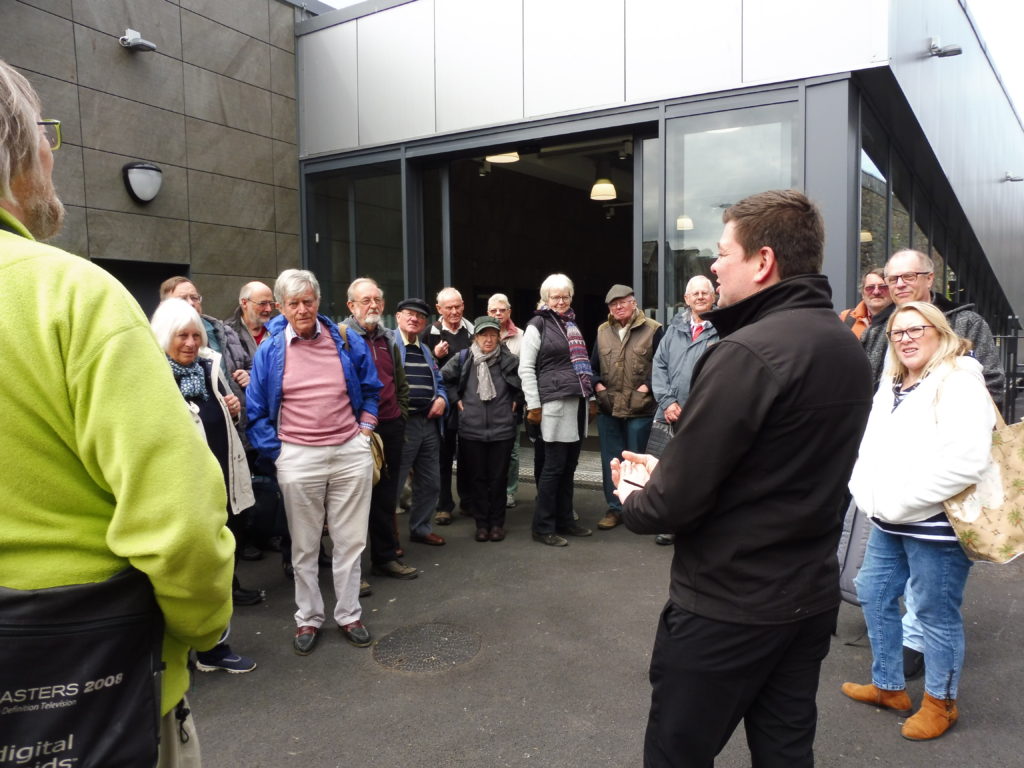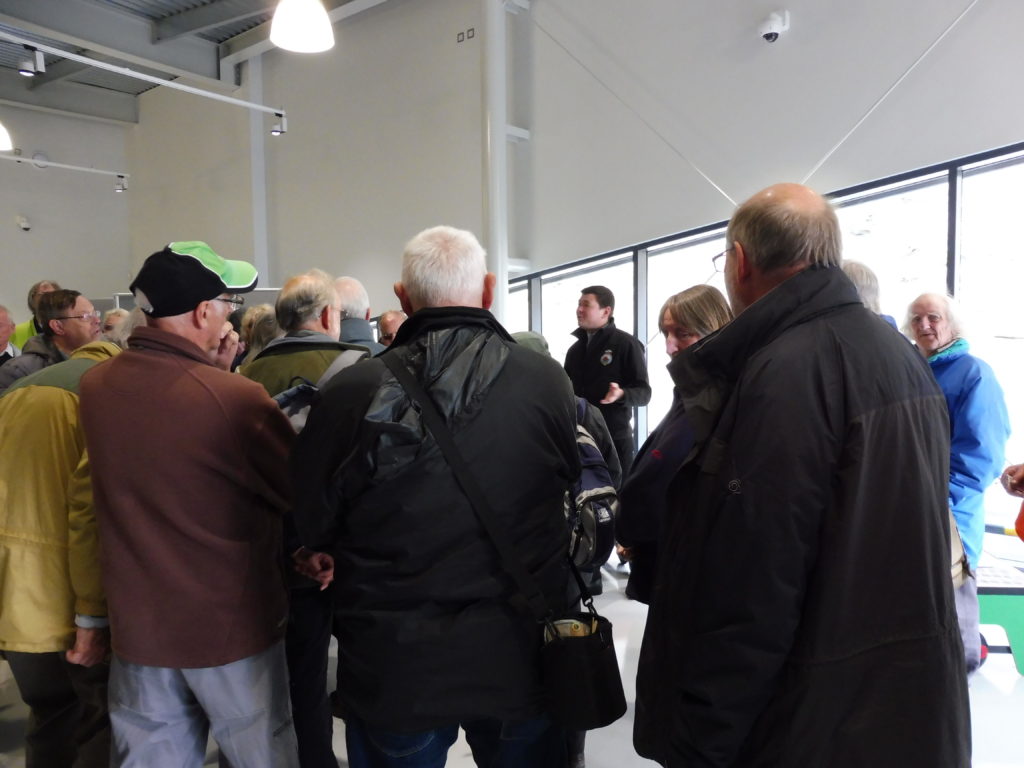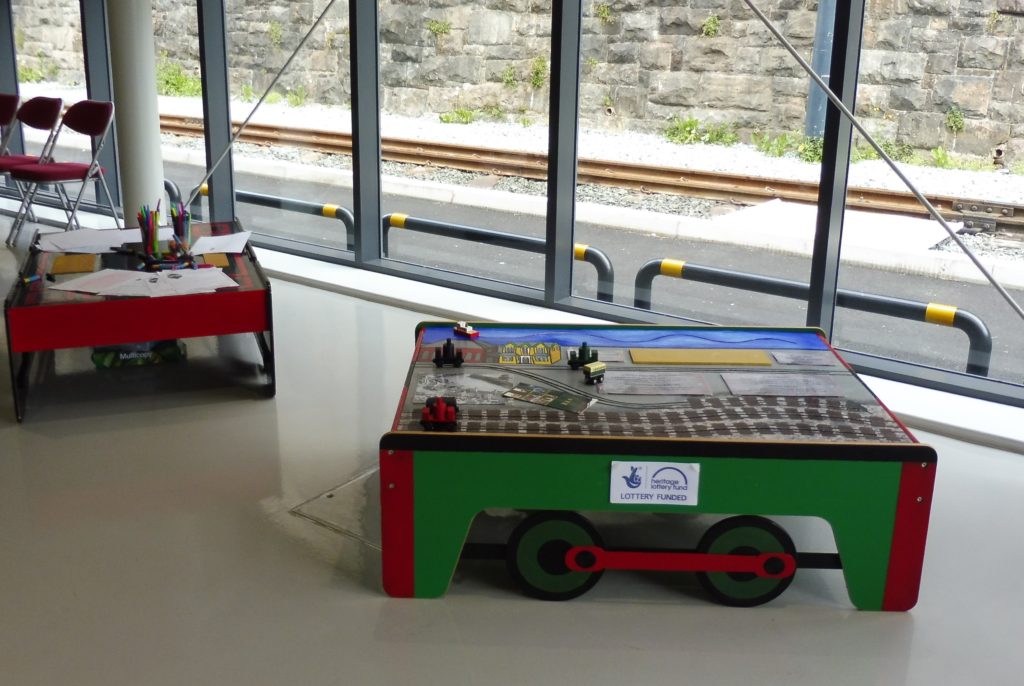 Lots to see in the shop!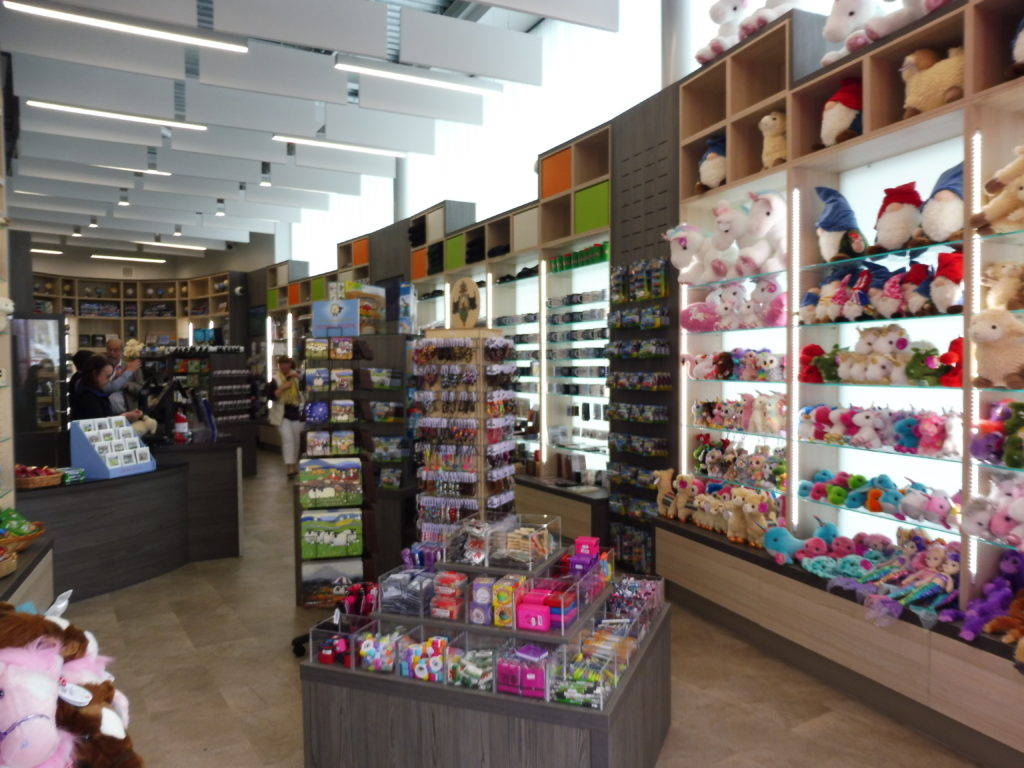 I think everyone was well impressed but we left them to it so I could consider whether I was hungry enough to have my lunch. Carol had to wait until we got back on the train as there is no-where to sit outside or anything to anchor me to as I'm not allowed in the cafe!
Here is a photograph of the staff during Easter Weekend.