Enjoying a "Site" Seeing Trip up the Track, by David Bolton
Sunday, 5th May: A pleasant post AGM inspection trip by private train on the FR hauled by Blanche. Up to Blaenau, then working our way back down.
A brief stop at Tan-y-Grisiau to let the 'up service' train pass, then down to Archer Dam where we all climbed down to trackside and walked along to the north portal of Moelwyn Tunnel to view the impressive new stonework.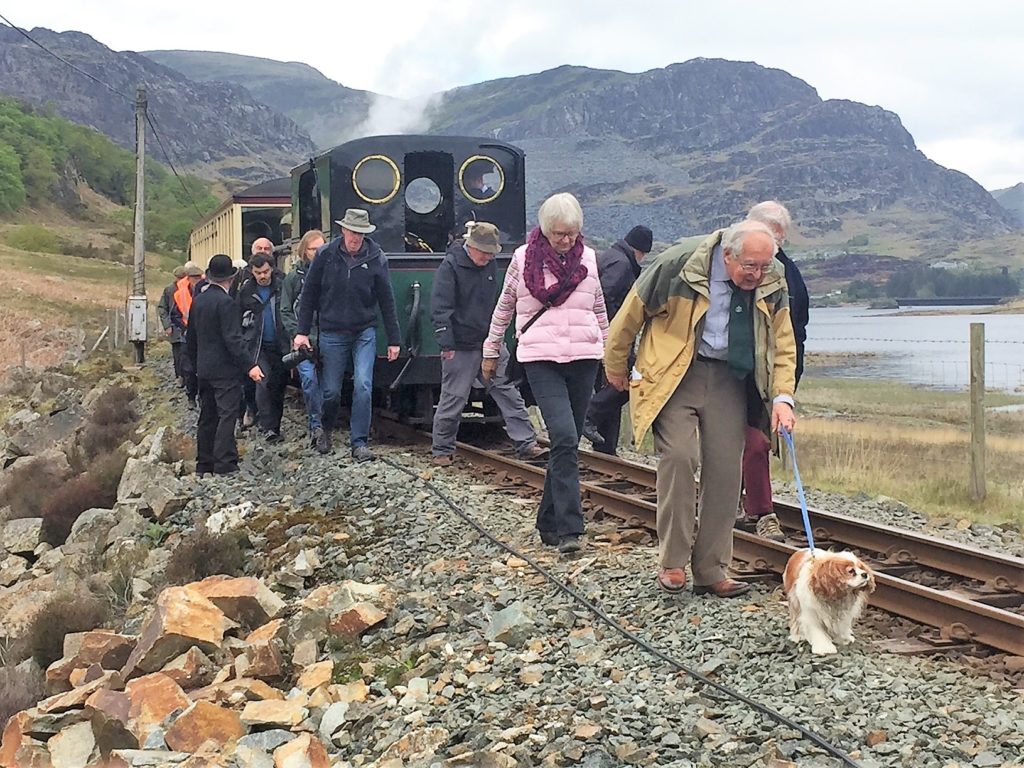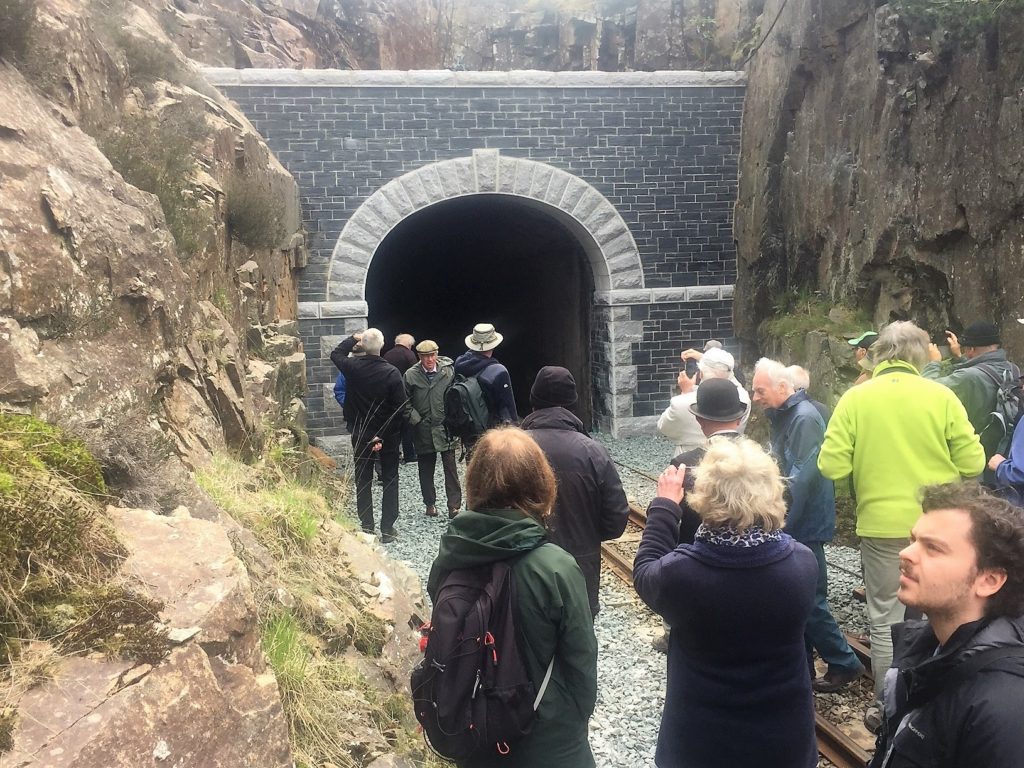 We had a brief stop at Ddualt to see the work the Dee and Merseyside Group have been doing on the Heritage Siding.  Then down through Tan-y-Bwlch to Rhiw Goch where we pulled into the passing loop and again climbed down to trackside.
This time to view the signal box and watch the token exchange of both an up and down train scheduled to pass us.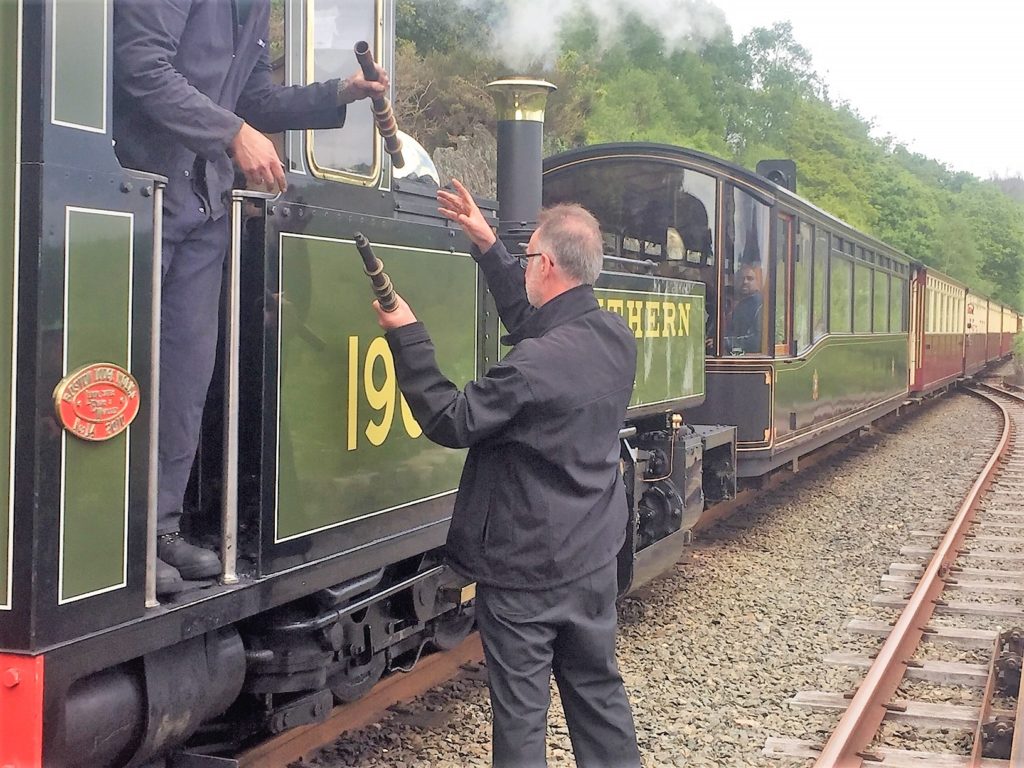 The scheduled time came and went, and no trains! Eventually, a plaintive whistle and David Lloyd George limped into view, pressure well down and unable to haul its train any further (due we discovered later to a fallen brick arch). After some discussion between the crews and control, Blanche was uncoupled from our train and (DLG having halted just short of the loop), attached herself to the service train and off they went double-headed to Blaenau.
So, having watched the token exchange of that train and shortly after of the down train (Lyd hauled and having been held at Tan-y-Bwlch) we settled down to wait, not for too long fortunately and we were entertained, in the meantime, by Paul Lewin with stories of various mishaps in his Festiniog experience. Upnor Castle arrived and replaced the missing Blanche to complete our return journey.
Altogether a pleasant day and an insight into both the extent and complexity of the routine of the railway, and of how well it copes with unforeseen events. 
David Bolton, Ffestiniog Society Member