The Feathers were temporarily installed into Carriage 2152 to make sure the lights worked and what a lovely sight. Grateful thanks to our donor who wishes to remain anonymous – they are stunning.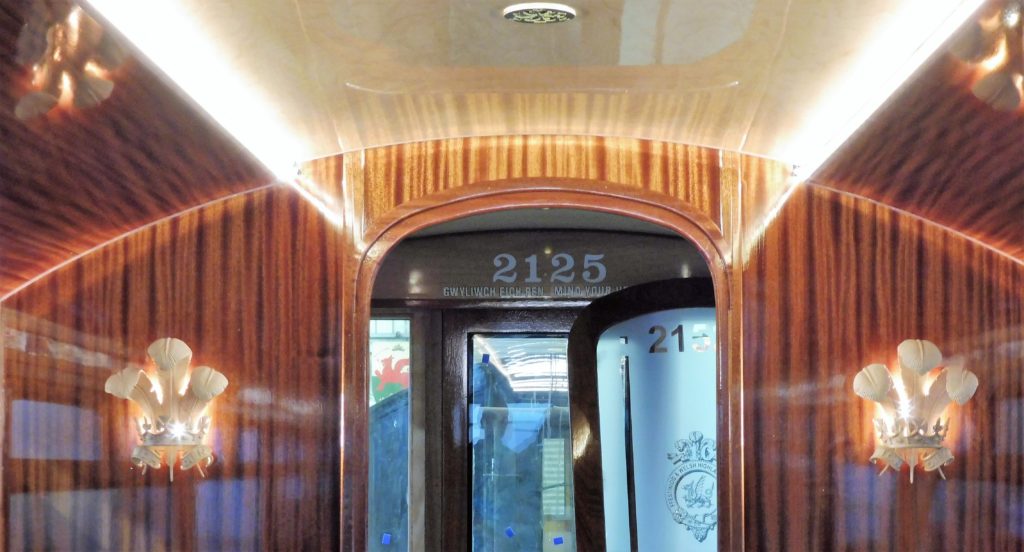 Glass covers are being made to protect them – we don't want anyone deciding they would make a good coat hook!
Now, many of the observant of Inside Motion followers may well have spotted the error, however, all is well as I have just received an updated photograph of the corrected version!