The Starlight Players – Criccieth
Many of our staff are amongst the players in this event starting the 18th June through to August!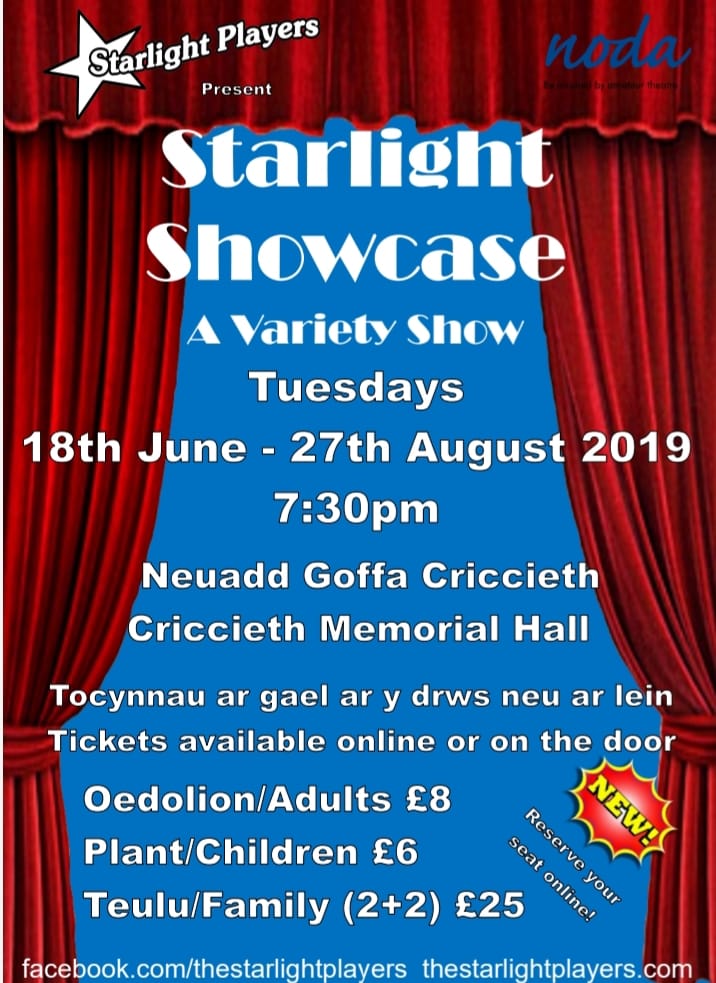 Starring Karen Tomkins, Jo Vincent, Roy Stambrow, Christine Burgard, Bryony Green, Dan May and Liz Crooke from the railway. stage crew support from Dan Evans, Ben Rosen, and Oliver Bennett plus front of house from Geoff Atherton Bryony Green and Lisa Bird.